Carl Hagelin Suspension: Brendan Shanahan's Explanations Just Make Things Worse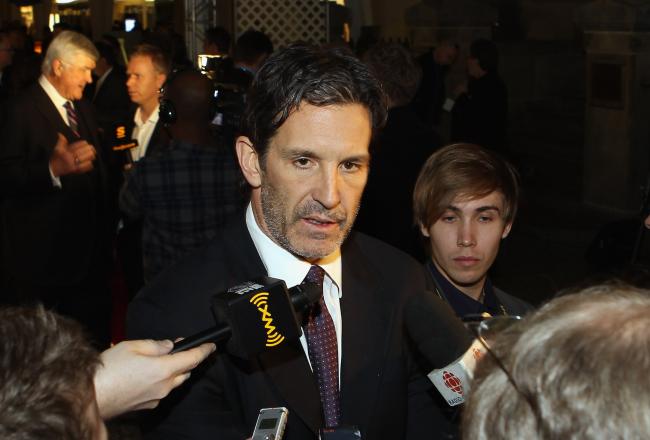 Bruce Bennett/Getty Images
This morning on WFAN 660am, head disciplinarian Brendan Shanahan spoke with the Boomer and Carton show to discuss the Carl Hagelin suspension and his rationale just makes things worse.
Here is what Shanahan's rationale was when handing down his judgment on the incident.
I do think Carl Hagelin's a good kid – but he looks right at Daniel Alfredsson, skates at him and elbows him right in the head. And Alfredsson has to leave a big game, an important game, and has a concussion and doesn't come back...The biggest difference between the two plays (Hagelin's hit and Carkner's) is there's a head injury and concussion on one, and there's no injury on the other.
Right, therein lies the problem. Hagelin's suspension was for a bang-bang hockey play. There was no intent and he has no history. He does not intentionally target the head. Due to Alfredsson's attempt to avoid contact, his head is lowered and Hagelin lined him up.
Head hits are something the NHL has attempted to crack down on this year and Hagelin knows that.
Carkner, on the other hand, had one purpose and one purpose only for dressing in Game 2. Matt Carkner was in the lineup to exact payback and that's what he did. He maliciously and intentionally singled out Brian Boyle and in a non-hockey action, targeted the head and repeatedly punched Boyle whilst he was in a defenseless position.
Carkner had intent to injure and the head was the primary point of contact. Therefore, Carkner should have been disciplined more severely.
This was not the first time he did something like this. Going back a few years, Carkner did the same thing when the Senators faced off against the New York Islanders.
With injury playing a huge role as a result, there is one flaw in Shanahan's system. Carkner attempted to injure someone but only got one game. Hagelin's hit was accidental yet he received three games.
Daniel Alfredsson may have left the game, but there is no way he was significantly injured. Alfredsson claims he suffered a concussion, but if that was the case, how was he able to fly home, pass a baseline test and be in a position to play tonight?
I bet Ranger fans wish Michael Sauer's head healed that quickly as well.
Senators coach Paul MacLean says he knows Daniel Alfredsson passed a base-line test. Also says he'll be game-time decision.

— Andrew Gross (@AGrossRecord) April 16, 2012
This is relevant because Shanahan weighed the injury factor of Alfredsson and disciplined Hagelin with that principle. If Alfredsson plays tonight, Ranger fans will be in uproar because Hagelin would have been over disciplined for nothing.
This article is
What is the duplicate article?
Why is this article offensive?
Where is this article plagiarized from?
Why is this article poorly edited?