Dallas Cowboys: 5 Reasons Dez Bryant Will Emerge as Top Target in 2012-13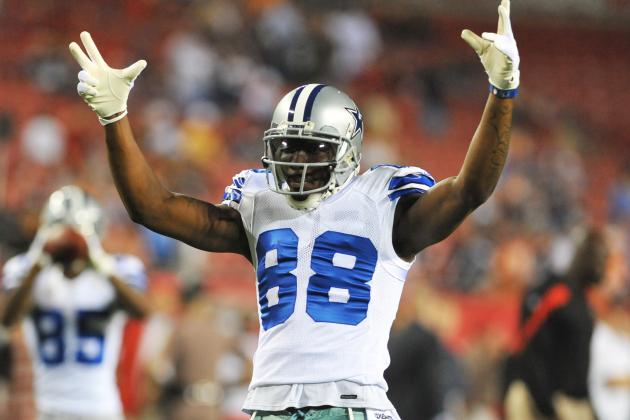 Al Messerschmidt/Getty Images

As the 2012 season approaches, so does the emergence of Dez Bryant as the star of the Dallas Cowboys.
Not only does Bryant have to live up to the hype of being a Dallas Cowboy; he has to live up to the No. 88 he wears as well. Bryant has been everything that the Dallas Cowboys wanted when they moved up to draft him 24th overall in the 2010 draft.
Now it's time for Bryant to step up and be the premier star on offense for the Dallas Cowboys in the 2012 season. Here are five reasons why Dez Bryant will emerge as the Cowboys star this season.
Begin Slideshow

»
Ronald Martinez/Getty Images

Going into his third season with the Dallas Cowboys, time is now on Dez Bryant's side.
Bryant's first year in the league was used for a stellar rookie season. Bryant showcased his skills and proved why the Cowboys traded up to get him earlier that year.
The second year was a year for Bryant to become accustomed to the spotlight defense he was now receiving after a breakout rookie season. Going into his third year, I can see a breakout year for Bryant, who has now had two full years now under his belt.
After two years, Bryant has already racked up 15 touchdowns and over 1,000 yards receiving.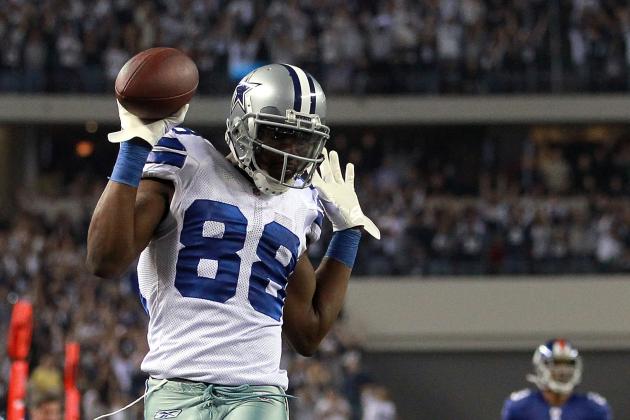 Ronald Martinez/Getty Images

For the first time since Bryant was drafted, he will be fully healthy and creating matchup problems for secondaries across the league.
After fracturing his ankle halfway through his rookie season, Bryant has been bothered by recurring injuries. Even though Bryant did not suffer a major injury last season, he was still hampered by a sore ankle that slowed his production.
This year looks to be a promising one, since for the first time, Bryant will be at 100 percent. Defenses are going to be cringing every time they go up against Bryant with his killer speed and athleticism.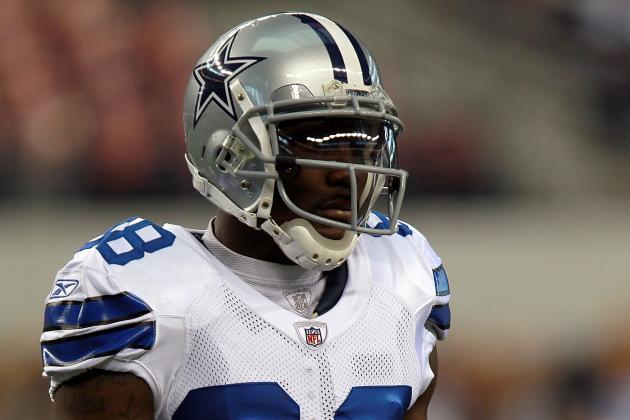 Ronald Martinez/Getty Images

During the lockout last year, training camps were cut short and it crippled a lot of players around the league. One of those players affected by the lockout season was Dez Bryant, who didn't get to participate in a full offseason workout.
Offseason workouts are key for young players like Bryant who can better their craft and become more familiar in their system. A full offseason can work out some major kinks that Bryant has been showing in his two years in the league.
Training camp can only help a player in the long run. You can expect that the Cowboys coaching staff will address Bryant's disappearing act during the games where he is basically a non-factor for three quarters.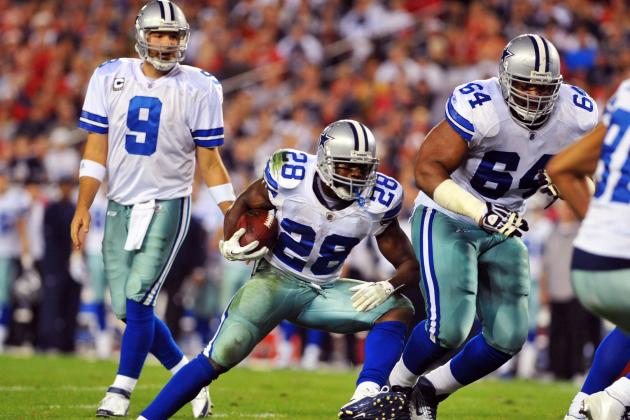 Al Messerschmidt/Getty Images

The Dallas Cowboys' one-two punch of DeMarco Murray and Felix Jones will have to be a force this year. The Cowboys were established as a running machine with Emmitt Smith, but since then, they haven't found the right pieces to get back to those days.
With Murray and Jones starting to come into their own in the backfield, Dez Bryant can expect to see more free releases into the secondary. If the Cowboys can get the ball moving on the ground, defenses will be forced to adjust to the run taking pressure off of the receivers.
If this sounds familiar, it is because Michael Irvin did the same thing when Emmitt Smith was playing.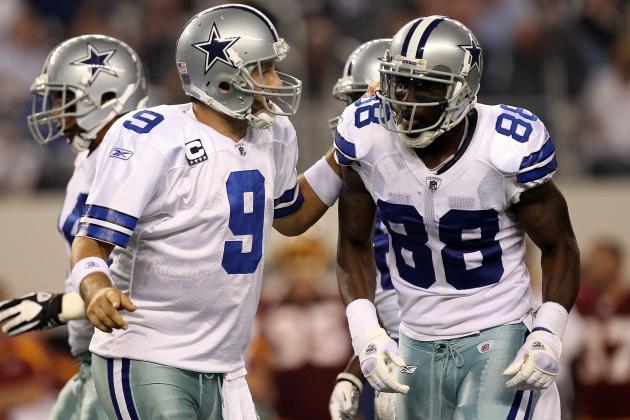 Ronald Martinez/Getty Images

What is more important, the pass or the catch? That question hasn't been answered for decades, but in this case, Tony Romo is a key factor into the development of Dez Bryant.
As Romo becomes better, so will Bryant. These two work hand in hand together; you can't have one without the other.
Every year, Romo's numbers have increased and he has become a more efficient passer as well. If this continues, the person who will be rewarded the most for this will be No. 88. If Romo and Bryant can get on the same page, they can be one of the deadly quarterback-to-receiver tandems like Peyton Manning and Marvin Harrison.