MLB Predictions 2012: Jose Valverde and 3 Pitchers Who Will Disappoint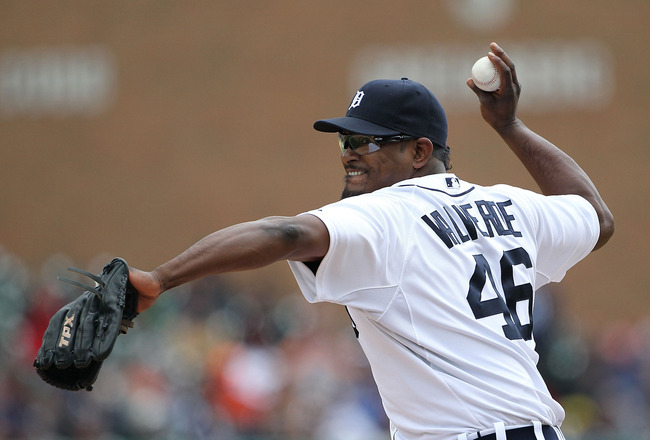 Leon Halip/Getty Images
The 2012 Major League Baseball season started on March 28 and we already saw some major disappointments.
Third baseman Alex Rodriguez has only one RBI in eight games played. I expected more. The same goes for second baseman Robinson Cano, who is doing even worse with only one in nine games.
And the biggest surprise of all is Albert Pujols not having registered a home run in nine games. I understand it's only been two weeks since the start of the season, but I'm starting to wonder whether he just doesn't feel comfortable with the Los Angeles Angels.
Let's focus more on the pitchers this season. With 162 games per team, these four pitchers are likely to continue to disappoint.
Keep Reading