2012 NBA Draft: 3 Reasons Kendall Marshall Should Not Have Declared Eligibility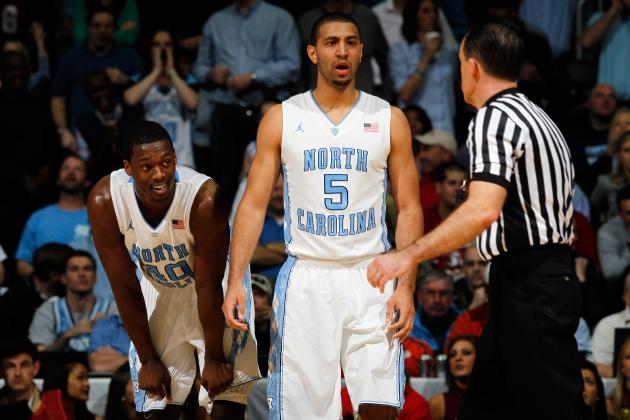 Kevin C. Cox/Getty Images

North Carolina Tar Heel Kendall Marshall made a mistake declaring for the 2012 NBA draft.
Marshall has great parts to his game, whether it's his vision or his basketball IQ. But he still has plenty to work on.
One more year at North Carolina could have changed Marshall's future for the best. Now, he is going to go into the NBA unprepared and will be exposed.
Here are three reason he should not have declared his eligibility.
Begin Slideshow

»
Grant Halverson/Getty Images

One of Kendall Marshall's biggest weaknesses is his lack of explosiveness.
He is not a great athlete and it is going to show in the NBA. Marshall may be able to get away with it in college, but in the NBA elite guards are going to hound him.
The NBA is a whole different level in every aspect. Stud defenders like Rajon Rondo are elite athletes who are going to force Marshall into a lot of turnovers.
Entering this year's draft, Marshall is going to have to deal with consequences. Had he chosen to stay at North Carolina for another year, he could have dedicated himself to improving his athleticism.
Everyone knows he already has great vision and a high basketball IQ. Give Marshall another year to get bigger, faster and stronger to become more NBA-ready and he would come into the league being one of the best facilitators in the draft.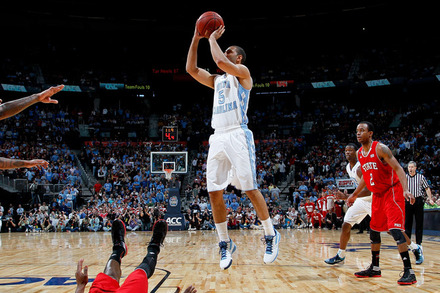 Along with his lack of athleticism, Kendall Marshall should have stayed at North Carolina another year to work on his jump shot.
Yes, Marshall is a great point guard and whatever team takes him is not going to expect him to be the go-to scorer. However, had he stayed in college for another year he could have improved his shot to make him an even more elite prospect.
Marshall never averaged more than 8.1 points per game in his two years at North Carolina. Nothing is going to get easier in the NBA; opposing teams are going to force Marshall to become a shooter, and it will be a rude awakening for him.
His offensive game is not NBA-ready and one more year of college could have helped him significantly.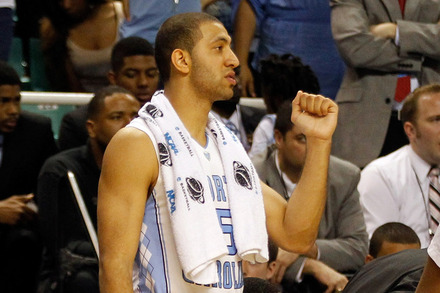 Another year at North Carolina would have made Kendall Marshall into a better leader.
Marshall was surrounded with a ridiculous amount of talent. He never had to deal with much pressure because there was four other likely first-round draft picks on his team in Harrison Barnes, Tyler Zeller, John Henson and James McAdoo.
When you have a supporting cast like that in college, it is going to be easier to play point guard. Opposing college teams had to worry about too many other weapons, so Marshall did not get a sense of reality.
Going to the NBA next year, Marshall will probably be a top-10 draft pick. That means he is going to be going to one of the worst teams in the league—he is not going to have an All-Star supporting cast around him. Opposing teams are going to be able to put all their attention on Marshall to expose his weaknesses.
If Marshall stayed another year, he could have gotten a better sense of what it takes to deal with pressure. With a lot of his supporting cast going to the NBA, Marshall would have been the face of the Tar Heels this upcoming season.
It would have been a great year of experience for him. He would have become more mentally tough, which every young player needs when they first get into the NBA.