Dallas Cowboys Mock Draft: Full 7 Round Predictions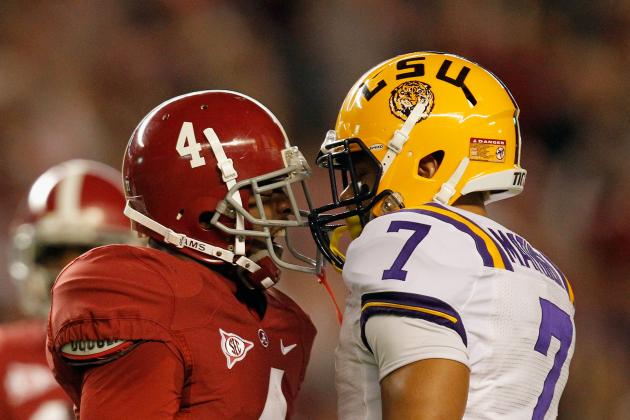 Streeter Lecka/Getty Images

We are just ten days away from the National Football League draft ladies and gentlemen. The mocks are changing by the day and so are the picks for the Dallas Cowboys. Dallas needs help on the offensive and defensive line, as well as the defensive backfield and the linebacker position.
But where should the Cowboys start? Which position is most vital to the team's success moving forward? How far should team owner Jerry Jones reach to pick a player that may advance his chances of bringing home another Super Bowl trophy?
Let us explore the possibilities of the Cowboys' draft options, starting with the 14th pick of the 2012 NFL draft.
The Dallas Cowboys are on the clock.
Begin Slideshow

»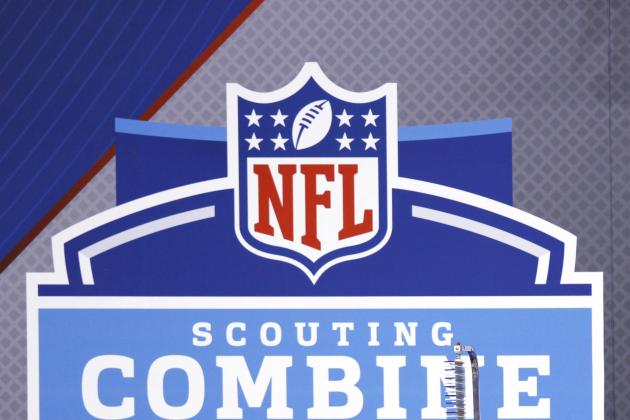 Joe Robbins/Getty Images

I'm struggling over this pick because I feel like Dallas can't go wrong with DeCastro or safety Mark Barron. DeCastro is coming from a pro-style system at Stanford and would fill a large hole on the offensive line immediately.
The Cowboys have to get better and younger up front and DeCastro may be the solution. But Dallas has an urgent need in the secondary as well, and failing to address that position in the first round could prove problematic.
This may change, again, by next week as I like DeCastro and Barron. However, at the moment, I like the guard from California.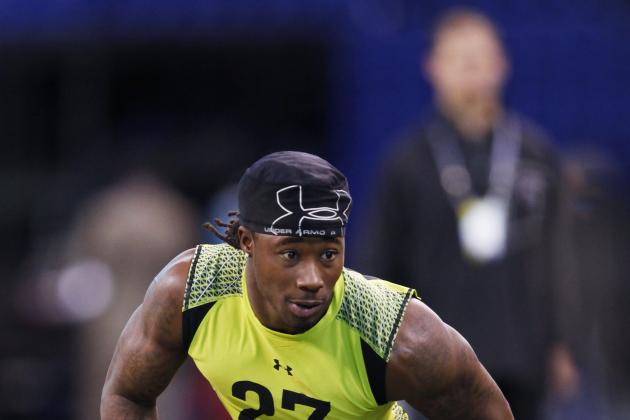 Joe Robbins/Getty Images

Jenkins has some serious character issues. I'll use a quote I saw on Blacksportsonline.com to explain my position.
"He's not a bad person," said the scout. "He just makes a lot of dumb, dumb mistakes. He just smokes and [has sex], and that's essentially what it is. … And there's just awful decision-making associated with that. I don't think he's a bad person. But he has a lot of soul-searching to do.
What do you do with that bit of information if you are Jerry Jones and head coach Jason Garrett? Jenkins is one of the most talented corners in this year's draft, but his want to become the next Antonio Cromartie should give the team pause.
How much production can the Cowboys get out of Jenkins before he is either traded or released? Is it worth the risk?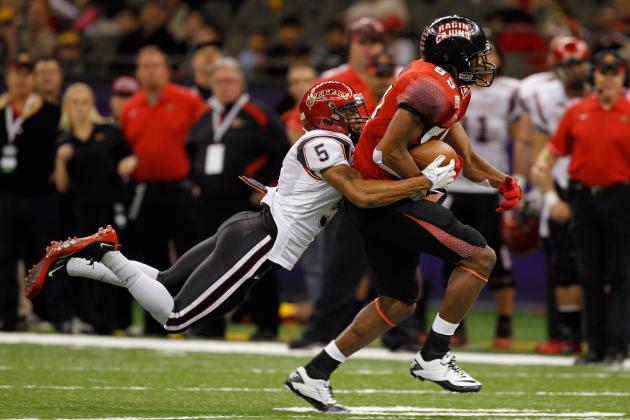 Chris Graythen/Getty Images

Some, maybe most, wouldn't take Green this high. But I believe that most general managers have the theory of taking the best player available when it is their team's turn to pick.
That is how the Cowboys picked DeMarco Murray and Dez Bryant.
Green is versatile, can split wide, and is almost a wide receiver. Dallas needs a tight end who can jump, has a little speed and can play up or down. Green fits that mold.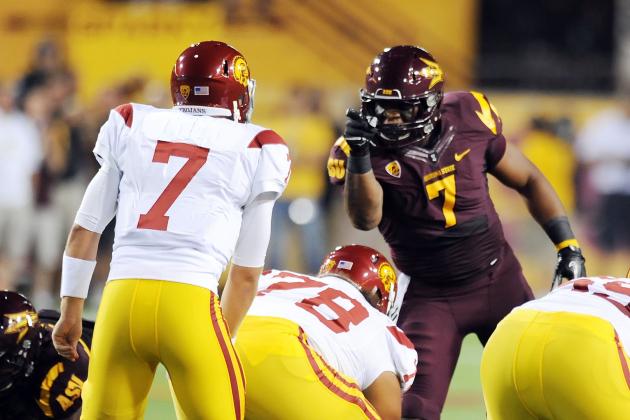 Norm Hall/Getty Images

Burfict's stock has dropped because of his awful combine performance. According to NFL.com, he ran a 5.09 in the 40. Burfict supposedly has attitude problems and can be a lose cannon on the field.
I believe that can be fixed and if he's in the right system with the correct coordinator, he can be a good linebacker. He may be moved to outside or at defensive end, but he may be a great find for the Cowboys.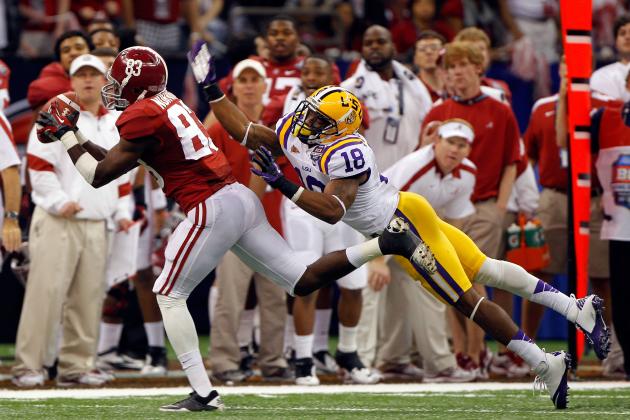 Chris Graythen/Getty Images

If the Cowboys can grab a player like Taylor through a compensatory pick, game on. Through a breakdown of film by ESPNDallas.com, Taylor would fit well with Dallas.
"Would be an interesting option for a team for two reasons: he is physical and he does have coverage skills. ... Was a former high school cornerback, so you see that he is comfortable carrying a receiver in the route. Has a feel for how to drive and break on the ball as well."
I really like this guy and having Jenkins and Taylor in the same draft is a steal in my eyes.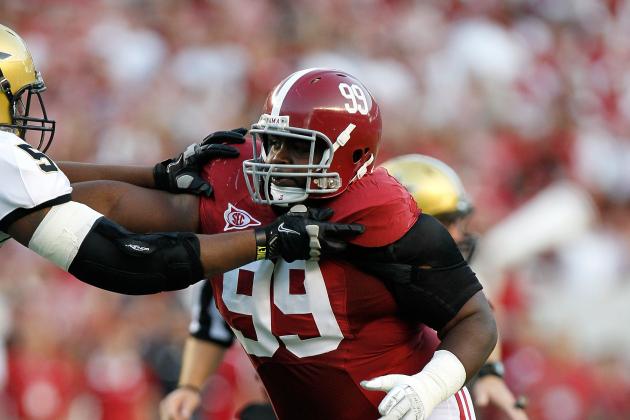 Kevin C. Cox/Getty Images

He's 6'1", and weighs 310 pounds. He'll have almost 25 pounds over current nose tackle Jay Ratliff and could move in and out with him of the rotation.
He's listed as one of the best two-gap nose tackles on the draft, but here is where the issues start. Chapman may go as high as the second round and may not fall this low. If he does, and my sincere hope is that he will, then the Cowboys should snatch him up quickly.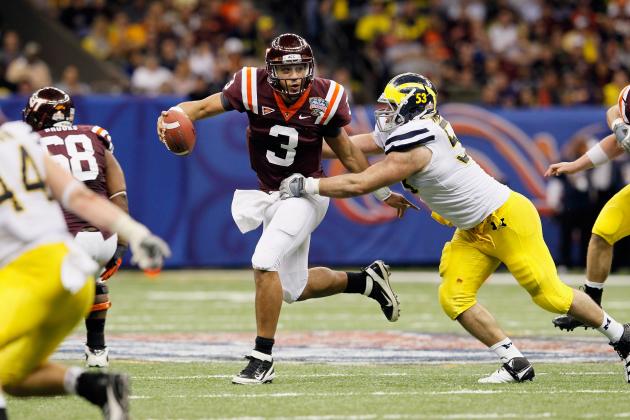 Kevin C. Cox/Getty Images

He totaled five sacks in 2011 and had almost 13 tackles for a loss in the same season. Jones says that the Cowboys need a pass rusher and it's a major need for the team. So if they choose to go after one in the draft, Van Bergen is a pretty nice bargain for a sixth-round pick.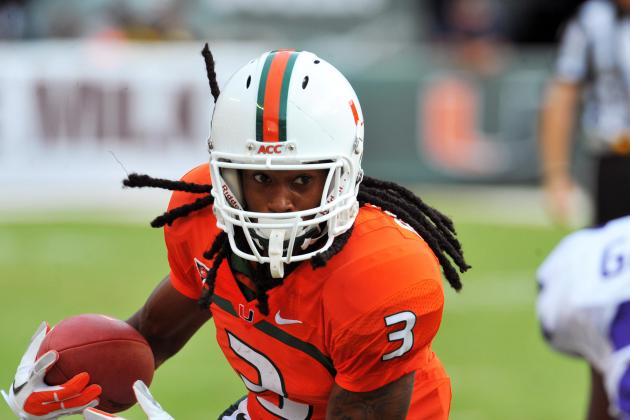 Al Messerschmidt/Getty Images

He ran a 4.36 in the 40-yard dash at the combine and he's 5'10".
Do not believe he'll fall this far, but if he does then the Cowboys should give him a look.