NFL Draft 2012: Patriots and Teams That Must Hit Home Runs in First Round
April 15, 2012

Gregory Shamus/Getty Images
After losing to the New York Giants in the 2012 Super Bowl with the worst defense in the NFL, it is clear Bill Belichick and company will be looking to make adjustments in this year's draft.
The New England Patriots are one of several teams that know they have to make significant strides with the 2012 NFL Draft just around the corner.
These are the three teams, along with the Patriots, that need to pull off some home run selections in the first round of the NFL Draft.
The Dolphins have failed to meet expectations offensively over the last several seasons and it will be integral to take a strong offensive talent in the first round, particularly a QB.
At the No. 8 slot, the Dolphins would be sadly mistaken to take anybody but Texas A&M QB Ryan Tannehill.
This is a team that boasted major improvements in their play the second half of the season, with Reggie Bush coming alive at the RB position. With a skilled WR core and solid offensive line, a productive QB is what this team has been missing and will need to pick up in this first round.
New England Patriots
With two of the last five picks in the draft as well as an abysmal defensive unit when it comes to yards allowed, it will be integral for head coach Bill Belichick to pick up two solid talents defensively with these selections.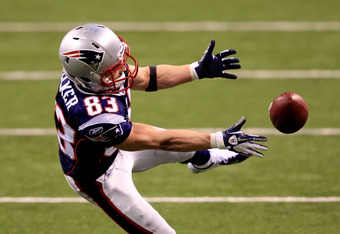 Chris Trotman/Getty Images
It would also be an interesting move if the organization were to grab a WR talent with one of the selections, as it is an area that the Patriots could use a deep threat in.
QB Tom Brady has a handful of seasons left before he is to even consider retiring. Yet it will be important to get significant value out of these picks while the Patriots continue to be top-notch Super Bowl contenders.
There are several holes on this Eagles team, with some of the bigger ones coming in the linebacking core as well as the offensive line.
The O-line boasted several injuries last season, so it will be key to pick up an offensive lineman with this selection.
Another option would be to go with an especially strong linebacker with the selection, as this is an area where the Eagles looked flat many times last season.
This is a team with a plethora of talent that is every bit capable of making a Super Bowl run, but this first round will be crucial to the team's success this season.