WWE: Do PPV Names Really Matter, or Is It All About the Stories?
April 15, 2012

The news came out this week that the No Way Out pay-per-view name is back for World Wrestling Entertainment on June 17th. The event will be held at the Izod Center in East Rutherford, New Jersey.
It won't be a regular PPV, though. It will be an event where the main event matches (meaning two or three matches) will be contested within the confines of a steel cage. Cue ominous steel-cage music.
The name "No Way Out" isn't new to WWE fans. It first debuted at the February 1998 PPV that was called "No Way Out of Texas." The name wasn't used in 1999, but it was brought back from 2000 to 2009 as the February PPV for the next 10 years. In 2010, the name was changed to Elimination Chamber.
Are there any fans out there who really care that No Way Out is back as a PPV name? I doubt it.
Let's take a look at WWE's PPV lineup for the rest of 2012.
Extreme Rules: April 29 in Chicago, Illinois
The annual post-WrestleMania PPV event has now become a show that usually has WrestleMania rematches to fill out the card. Since the show is called Extreme Rules, the concept of the PPV is to have gimmick matches.
So far, we've learned that Sheamus vs. Daniel Bryan will be a Two Out of Three Falls match. We don't know the stipulation for the CM Punk vs. Chris Jericho rematch, but I'd expect that to be announced on Raw this week.
I like the Extreme Rules concept, because it's different from a regular PPV. The WrestleMania rematches usually lead to a strong card depending on how good WrestleMania was.
This year the question will be: Will they end the show with Chicago native CM Punk in the main event, or will the Lesnar/Cena match go on last? It will be interesting to see how that plays out.
Over The Limit: May 20 in Raleigh, North Carolina  

The May PPV is typically one of the worst ones of the year. Last year's event was the worst in 2011, in my opinion.
There's no concept to the PPV. The name is something they came up with to reference cars, although the joke is that it could be such a poor show that it may cause viewers to go over the drinking limit.
Usually, the WrestleMania stories are over and new feuds are thrust upon us. Perhaps this year the Lesnar/Cena feud will be in the main event slot to try to give it some star power.
With only three weeks of shows between Extreme Rules and Over The Limit, it's going to be hard to present a show that the average fan is going to care about.
No Way Out: June 17 in East Rutherford, New Jersey
As previously mentioned, this is a new concept where the main event matches will be inside a steel cage. I think steel cage matches should happen when there's a significant grudge between performers. A feud that doesn't warrant a steel cage can oftentimes lead to a dull match.
Personally, I'd use the Great American Bash name for June. It was a WCW staple that WWE brought back in the early 2000s. There's nothing special about the PPV itself, but it's one of those names that sounds great for a PPV.
Money in the Bank: July 15 in Phoenix, Arizona

This has become one of my favorite annual WWE PPVs because I'm such a fan of the Money in the Bank match. Since the Money in the Bank matches started in 2005, every time somebody has held the briefcase, they've gone on to win the WWE or World Title.
Because of that, it's a gimmick match that actually has some value—one of the few gimmick matches that hasn't been killed by overuse.
Last year's MITB PPV was one of the best shows in WWE history due to the fantastic CM Punk promo on the buildup to the event (the "doofus son in law" line always cracks me up) and the outstanding match he had with John Cena in the main event. The undercard was really strong, too.
While I don't expect this year's MITB event to top last year's event, it will be interesting to see if there are two briefcase matches or if it will be limited to just one this year.
SummerSlam: August 19 in Los Angeles, California
One of the "big four" PPVs that will be held in Los Angeles for the fourth year in a row, SummerSlam is a WWE staple that has existed every year dating back to 1988, which means this year's event will be the 25th edition of SummerSlam.
While some would call it the second-most important WWE PPV, I'd give that distinction to the Royal Rumble and place SummerSlam in third. It's traditionally one of the better WWE PPVs every year.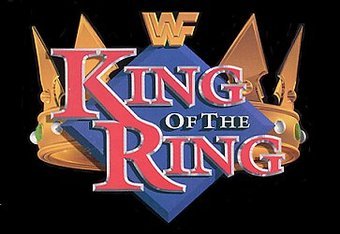 Night of Champions: September 16 in Boston, Massachusetts
It's the only PPV of the year where WWE actually remembers to book all their champions on a major show.
In 2007, NOC was part of the Vengeance PPV theme in June before getting its own PPV in 2008, also in June. In 2009, NOC moved to July before moving to September in 2010, where it has been ever since.
The event hasn't proven to be a big draw in any way. Why? Because fans know that aside from the WWE and World Titles, most of the other titles aren't booked very well. They have their hot and cold moments, but generally speaking, the secondary titles are not seen as important as they should be.
If titles were booked better, this PPV would be more important.
Hell in a Cell: October 28 in Atlanta, Georgia
I have to applaud WWE for eliminating the second October PPV this year. I never understood the need to have two October PPVs considering it's such a busy month with the NFL season running, MLB playoffs in full swing and first-run TV shows in full swing.
By having only one PPV in October, you're raising the importance of the event, which is always a good thing. 
None of the Hell in a Cell PPVs have felt special to me. The Undertaker/Triple H HIAC match worked because of the guys involved. If you simply throw together a HIAC match just because that's the name of the PPV, it doesn't have the same effect.
What would my concept be for October? Name the PPV King of the Ring. It brings back a familiar name to older WWE fans. They could start a 16-man tournament on Raw and SmackDown in the weeks building up to it.
Hold the semifinals and finals at the event itself, with the stipulation that the winner of the King of the Ring tournament gets a WWE or World Title shot at Survivor Series. Not only does that make the October PPV more interesting, but it builds interest to Survivor Series as well.
Survivor Series: November 18 in Pittsburgh, Pennsylvania
It's an event that has been on WWE's calendar since 1987, which makes it the second-oldest annual WWE PPV, behind only WrestleMania.
The elimination tag matches still exist, but they don't have the appeal that they did in the early days of Survivor Series. It's still a concept that works and isn't going away.
Tables, Ladders and Chairs: December 16 (Venue TBA)
We don't know the venue yet. The TLC event has been the annual December event since 2009. For the most part, the event has featured quality matches up and down the card.
I've always liked the concept. They don't overdo ladder matches during the year, so when they happen at this event they're fresh. The same can be said about tables and chairs matches, although to me those generally aren't as good as ladder matches. The TLC matches are generally pretty great, too.
While there is a concern for injury when you do these gimmick matches, you can't deny that a lot of fans really like them. Generally speaking, the TLC PPV is one of WWE's better annual events.
I didn't cover the first three PPVs of the year, which are Royal Rumble, Elimination Chamber and WrestleMania. Obviously, WrestleMania and Royal Rumble are long-term events that have proven to be very successful, while the Chamber is a good gimmick match that is appealing, although it may be better served to occur later in the year.
Do PPV names really matter? Not as much as you may think, or as much as WWE may think. The only ones with name value are the "big four" known as WrestleMania, Royal Rumble, SummerSlam and Survivor Series.
Outside of the "big four" PPVs, the only three concepts that I really like are (in order): Money in the Bank, TLC and Extreme Rules. The other five are interchangeable to me. I understand why Night of Champions and Hell in a Cell exist, but they certainly aren't as important as WWE may think.
I think it's perfectly fine to have 12 PPVs in a year. Sorry, old school fans, but the days of just four PPVs are long gone. They need to be monthly. By doing 12 in a year, you generally have enough time to build up a good card. The problem is that for many of these events, they don't have a special feel to them. It's not a talent issue. It's a creative issue.
One of my favorite movies ever is Field of Dreams. Remember the famous line: "If you build it, they will come."
The phrase can be used in wrestling terms, too. If you tell an intriguing story, the fans will watch. Money in the Bank 2011 proved that.
The lesson that should be learned from that event is that fans care about the wrestlers, the stories and the matches more than they care about the name of an event.
Let's hope that WWE understands that. In the end, we'll all be the winners.
John Canton is a Featured Columnist at the Bleacher Report. He'll never understand why WWE hates Toronto so much that we haven't had a PPV there since September 2006. You can read more of his work at his website TJRWrestling.com and follow him on Twitter @johnreport too.