UFC on Fuel TV 2 Results: Questions Answered and Lessons Learned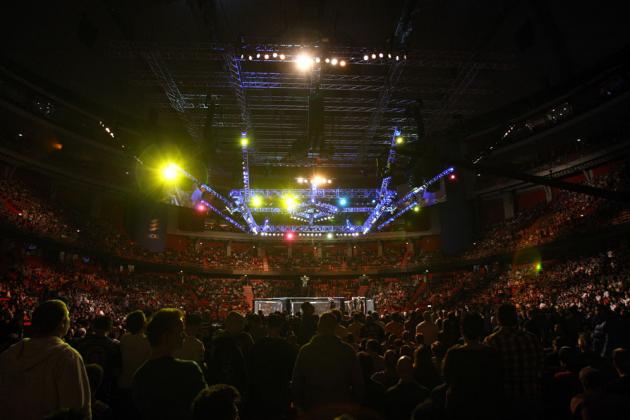 UFC on Fuel TV 2, also known as UFC Sweden: Gustafsson vs. Silva, is in the books. Like every show, there are questions answered after the fights. The night saw Alexander Gustafsson defeat Thiago Silva in one of the most beautiful performances of his young career. There is also a new name to learn at welterweight: Siyar Bahadurzada is now 1-0 in his UFC career.
Unfortunately, there were some disappointing performances as well from some fighters with a lot of hype. Find out what we learned from another night of fights and who impressed the most.
Begin Slideshow

»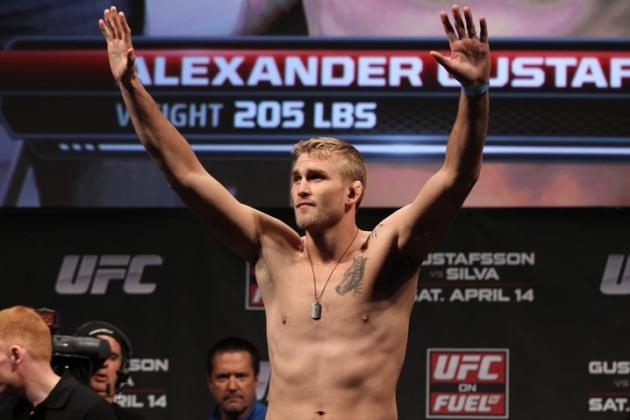 There were a lot of questions regarding Alexander Gustafsson entering the fight against Thiago Silva. The biggest question was about how he would handle a top level light heavyweight. There were also concerns about his chin, which would be tested by the heavy-handed Silva.
Both of those questions were answered.
Gustafsson fought like a crafty veteran as he battered Silva with punches and knees from the clinch. He worked his range well and often left Silva swinging at air. When he was tagged, he reacted well and kept his faculties to press forward.
If there's one question left about Gustafsson, it's about his takedown defense and wrestling. We'll find out about those aspects of his MMA game shortly; he now sits just outside of the top five of the division.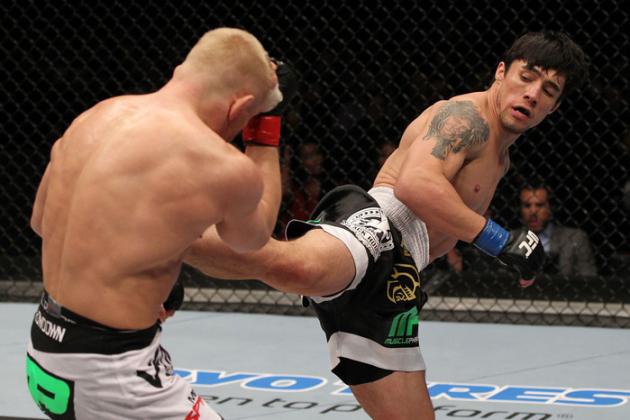 Diego Nunes' performance last night was so incredibly disappointing that I'm still bummed out about it this morning.
He has all of the tools to be a top fighter in the UFC's featherweight division but is tentative when he fights. That translates into losses when fighting guys like Dennis Siver who press the action.
Training out of elite camps should mean that Nunes is prepared for every type of opponent, but it just isn't translating into the cage. Until he can show he's able to put his skills together on a consistent basis, I'm putting Nunes in the same category of featherweight as Josh Grispi—overhyped and underperforming.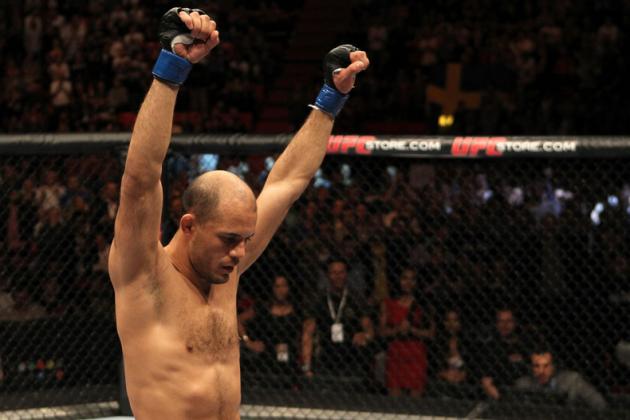 Entering the fight I knew Siyar Bahadurzada had a heavy right hand that ended many fights, but I had no idea how hard he actually could hit. I'm also not really sure what Paulo Thiago was thinking just running straight forward with no regard for his chin or safety.
Several punches later and Paulo Thiago is facedown on the ground, not moving at all. While I'm unsure of how Siyar will do against the rest of the division's elite, once thing is certain: Siyar Bahadurzada kills it.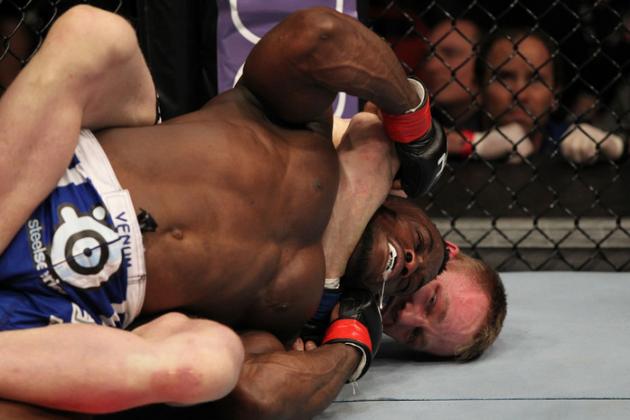 UFC on Fuel 2 was an opportunity for several prospects to show that they belong in the UFC. Between Tom DeBlass and Papy Abedi, the opportunity was there to impress UFC brass and fans.
Instead, both fighters had the worst performances of their respective careers.
Tom DeBlass' performance is relatively understandable as he took the fight on extremely short notice. This usually means a fighter comes into the fight with questionable cardio. Abedi's performance is not quite as understandable.
The Swedish crowd was in his corner the entire fight and Abedi still couldn't come away with the W. I also question why he tapped to a one-armed rear naked choke. Why? Because it shouldn't be possible to finish someone with a one-armed rear naked choke.