10 Superstars Who Will Not Be in the WWE Hall of Fame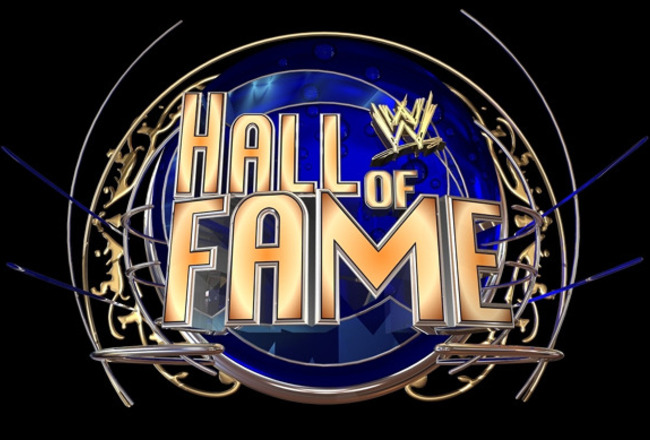 photo by wwe.com

The WWE Hall of Fame has been a hot-button topic since this year's class was inducted on WrestleMania 28 weekend.
The unlikely induction of boxing great Mike Tyson has sparked real debate among fans as to HOF members who do not deserve a place among the greats of this business.
This discussion is likely never going to end, as the Hall is Vince McMahon's baby, and whoever he wants in, gets in.
By the same token, whoever he wants out, stays out.
For the former WWE Superstars on this list, their chances at Hall of Fame immortality may not ever happen. However, as a lifelong fan, I have learned to never say never, as Vince could change his mind whenever he sees fit.
But, at least for now, these 10 workers just do not have a prayer.
Their legacies are in the hands of the man who could snap his fingers, and make it happen. Like it or not, it's totally up to him.
Jeff Jarrett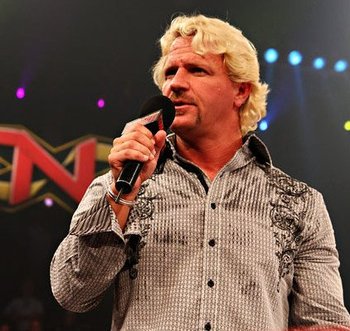 photo by allwrestlingsuperstars.com
If there was ever a guy who represented "that company down South," it's Jeff Jarrett.
Jarrett was put into a top spot in WCW and was not able to draw a dime. Granted, he was essentially going down with the Titanic, and there was likely very little he could do to prevent the sinking.
But, fans simply were not interested in him enough to stick around and keep tuning in.
On the last episode of Monday Nitro, Vince McMahon had a bit of fun with Jeff, and fired him on the air before he could ever set foot back in a WWE ring.
You could say that there is not much love lost between WWE and Jeff Jarrett.
Being recognized as Vince Russo's guy did not help Jeff's chances of returning to the company that he had previously left after being well paid to lose to Chyna.
Basically, Jeff was a man without a home. So, he created one.
TNA is the No. 2 promotion in America, and likely always will be. That is not to say that they do not have something to offer to the business and the fans.
But, it is an almost forgone conclusion that Jeff Jarrett will not have another home, in the future.
And that home is the Hall of Fame.
Chyna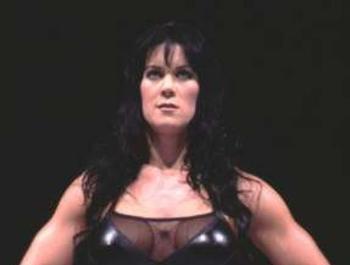 photo by profightdb.com
Let's see. Leave WWE, who gave you a career, and put you on the map.
That's cool. No hard feelings. Hope it works out for you.
Then, you get involved in the reality TV genre, exposing your life for the whole world to see.
Hey, it's a trend, no harm done.
Then, you make an amateur porn tape with boyfriend Sean Waltman, aka X-Pac, exposing, well, EVERYTHING for the whole world to see.
Eh, I don't know, that's pretty big. But, you know, at least there was no coming out of retirement to work for the competition.
Then, you show up in a TNA ring.
Okay, that sucks.
Now, you have turned the porn hobby into a career, where the lighting is much better, and you say that you have never been happier.
Well, been nice knowing you. Lose our number.
And, that, in a nutshell, is why Chyna is likely never going into the WWE Hall of Fame.
Lex Luger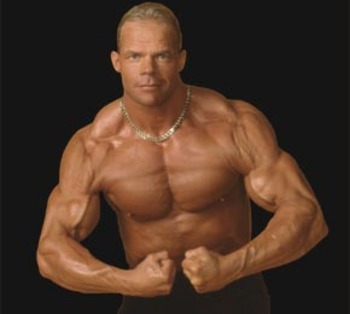 photo by ring-rap.com
The Total Package, in my mind, has two strikes against him.
The first, and this one is all business, is that he was a WWE employee at SummerSlam in 1995, and a WCW employee eight days later.
Luger's return to WCW on the debut episode of Monday Nitro was one of the first of many wrestler defections between the two companies.
Luger's presence in WCW was a sign that Eric Bischoff and company were not playing around. They were determined to make an impact, and were going to seize every opportunity they had to move past WWE.
Lex essentially turned his back on Vince, and that's never a good idea for Hall of Fame consideration down the road.
The second strike against Luger is not business, it's all personal.
Miss Elizabeth's death in 2003 is a black mark on Luger's career, as the two were involved in a relationship, and many feel that he was partly responsible for her passing.
He had been, by all rights, an enabler, for Elizabeth's apparent prescription drug abuse. Though her death was ruled accidental, Lex did plead guilty to the illegal possession of several controlled substances.
Elizabeth is held in very high regards by fans, and WWE alike, who have always treated her image, and her memory, with respect. The way which she died, and Lex's involvement in it, has been pushed to the background since the day it happened.
WWE is known for avoiding bad publicity at all costs, especially now, as they have tried to maintain their highly debated PG image.
What does that mean for Lex? Among other things, no Hall of Fame spot.
Vince Russo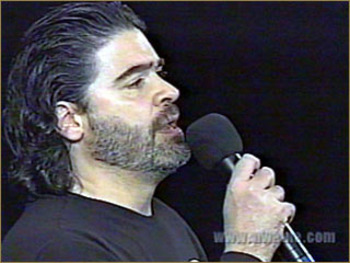 photo by bloggen.be
There is no real precedent for a WWE writer getting into the Hall, and it's just as well.
Because this one isn't getting in, either.
One of the most controversial, most arrogant personalities that the business has ever seen, Vince Russo is a prime example of a guy who had everything in the industry, but threw it all away.
He was head writer for the company. His rise to infamy came with the Attitude Era, in which his edgy ideas and storylines were brought to the forefront of WWE, and helped the company compete with WCW, who until that point, had been dominating in nearly every way.
But, as soon as he got there, Vince, along with writing partner Ed Ferrara, left for WCW.
Many fans thought this would be the one event that would propel Ted Turner's company ahead of WWE once again, and keep it there.
But, what worked in WWE did not work in WCW. Without Vince McMahon there to keep the controversy in check, Russo crashed and burned, and along with it, so did WCW.
Russo took credit for WWE's success, and none of WCW's failures. He tried to put WWE out of business, and tried to duplicate the Mr. McMahon character in WCW, by inserting himself directly into the storyline. It was all about him.
Not exactly the best way to get into the Hall of Fame.
Scott Hall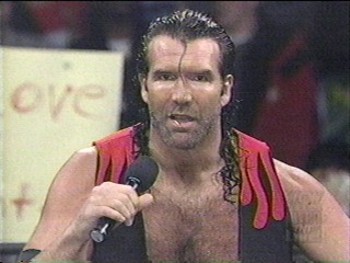 photo by fortunecity.com
Hope I'm wrong about this one.
Scott Hall was a great character in the industry, and a true fan favorite. He was a talented worker in the ring, and though his ability was not on par with some other true Hall of Fame greats, he knew who he was and how to get over with fans.
Hey yo. A catchphrase that will live forever, and is a fond reminder of the man who uttered those words during his heyday of the Monday Night Wars.
Scott Hall made you watch him, and cheer for him, despite whose side he was on. He was just so entertaining.
But, we cannot ignore his long history of abuse, legal problems and controversy. They are a part of the story, whether we like it or not.
And, WWE is likely not ignoring it either.
WWE is not the same company that Hall was facing as a member of WCW. This is the WWE of John Cena, the rated PG company that mostly plays by the rules, and does all they can to please their many high-dollar sponsors.
Allowing Scott Hall, considering the massive amount of demons he seems unable to overcome, to enter the Hall of Fame, is to allow all the bad publicity, and controversy, along with it.
Other guys have done a lot worse in their private lives than Scott. And, again, I hope that one day, for the sake of his family, he will be able to get his life right.
He deserves a spot. In the end, it's up to him to make it happen.
Ultimate Warrior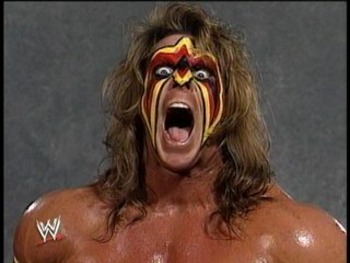 photo by wwe.com
180 minutes.
That's approximately how long WWE spent burying this guy on The Self-Destruction of the Ultimate Warrior DVD.
Everyone from Vince McMahon, to Triple H, to Jim Ross, spoke about how unprofessional and untalented Warrior was.
The hero that many fans grew up watching was just a sham it turns out, as Ultimate Warrior's over the top persona had completely gone to his head, and the more he lost touch with reality, the more he began to alienate everyone around him.
Warrior claims he has turned down an offer to be inducted into the Hall, and that he laughed in Vince's face.
The bottom line here for me is, if WWE truly wanted this man in the Hall of Fame, then he would be there. The DVD not only made a strong case for him not being there, it made a huge statement about where Vince McMahon's head is at in regards to Warrior's legacy in the company.
The Ultimate Warrior was a headcase, and in some ways still is. I personally don't see how that can be disputed. But, to release a DVD dismissing him and his work, is a step that, in my mind, cannot be taken back.
And, if WWE was sincere about wanting Warrior in the Hall and he indeed said no? Then I, for one, don't blame him a bit.
Eric Bischoff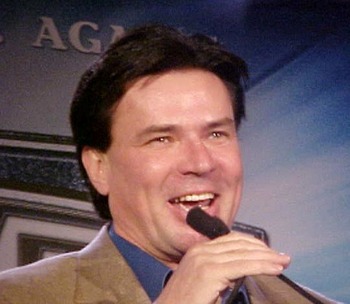 photo by ring-rap.com
Vince McMahon has been known to forgive before.
It's not impossible, or unheard of. He may be a shrewd businessman, but he likely is not entirely the Mr. McMahon character behind closed doors.
But, when it comes to the former head of WCW? I believe Vince has no forgiveness to offer.
Eric Bischoff made it his life's mission to end WWE. It's as simple as that. With every former WWE Superstar that he signed, every crazy Monday Nitro stunt that he pulled, and every promo that he cut, calling Vince out, Bischoff did nothing but keep pounding nails into his own coffin.
And, Vince was the man shoveling the dirt on top of it.
Yes, WWE brought Eric in. And, yes, they gave him more than he really ever deserved, given his history in WCW.
But, Eric was made to look small, and second best, in every way, when it came to Vince McMahon. And, when it came time for Eric to leave, Vince made sure that every fan watching knew that he was in complete control, and Bischoff was nothing more than just another employee.
Vince and company may have moved on from the days of the Monday Night War, but I believe that to offer Eric Bischoff a place in the Hall of Fame is to acknowledge his achievements, and near victory, over WWE.
So, don't bother getting that ring finger sized just yet, Eric.
Bruno Sammartino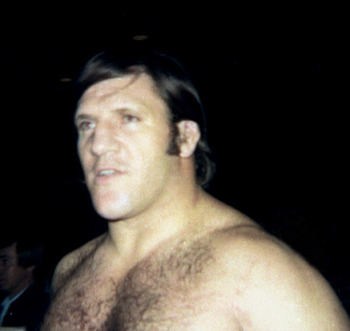 photo by steelbeltwrestling.com
Bruno Sammartino held what is now the WWE Championship only twice in his career. So, what's so special about that?
Well, there's the fact that he held it for a total of a little over 11 years.
When it comes to being "the guy," Bruno was the first one that WWE had ever known. He was their standard bearer, the man who represented the company in every way possible.
He brought a level of physical dominance to the ring that few others could match. He was one part brawler, one part mat technician. He was a tough bruiser, who could legitimately beat anyone in the WWWF locker room.
And, he held the championship for over 11 years. Did I mention that one already?
Here's the thing. Bruno doesn't want in the Hall of Fame. He doesn't want anything to do with WWE. A dispute over money owed to him, combined with his open criticism over the years of Vince McMahon, and the WWE product, have stopped him from accepting the Hall of Fame honor.
Bruno deserves the public recognition that the Hall of Fame would give him. And, to refuse the many fans he still has all over the world by saying no, is to make it all about him.
It's the Bret Hart situation all over again, and unless Bruno is able to let the past go as the Hitman did, then we will likely never see him on the Hall of Fame stage.
Randy Savage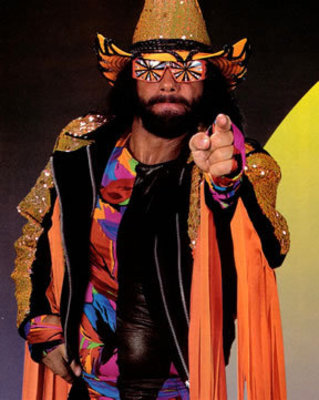 photo by overthinkingit.com
Macho Man Randy Savage should be in the Hall of Fame.
End of story.
He was a great in-ring performer, an even better character, and is a household name in the business. For any regular Joe out there who has never watched professional wrestling in any real way, he likely is only familiar with one to two men. One is Hulk Hogan.
The other is Randy Savage.
He had a huge presence, he made an impact on anyone who ever watched him, or heard him cut a promo. Randy was one of a kind, and deserves to have his legendary career immortalized.
But, as long as Vince McMahon is running the show, and as long as he is the one calling the shots, then that will probably never happen.
We all know the rumors, the speculation that Randy had some sort of relationship with Stephanie McMahon at some point. It has never been confirmed, but WWE has rarely spoken about Randy in the years following his departure from the the company.
The fact that Randy left to work for WCW, when many fans felt that he should have retired as a WWE Superstar, is another fact that is perhaps stopping him from being inducted into the Hall of Fame.
Whatever the reason, it is a real shame that Randy Savage is not in the Hall of Fame. Hopefully, one day Vince and WWE will come to their senses.
Dig it.
Chris Benoit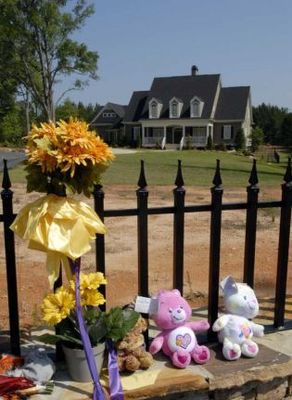 photo by newstimes.com
I have no interest in debating the right and wrong of Chris Benoit not being included in the WWE Hall of Fame.
I will leave that up to you, the readers, and fans, to do that.
I chose to post this pic, instead of a pic of Chris himself. Why?
Because, when I think about this situation, and consider the arguments on both sides, the fact is, I tend to just drown it all out.
For me, it's just background noise. All I can think of is Chris's wife and son, who were taken away, long before their time.
Whether he deserves to be in does not interest me.
Again, that is for you to discuss, and debate.
Keep Reading