WWE Extreme Rules Predictions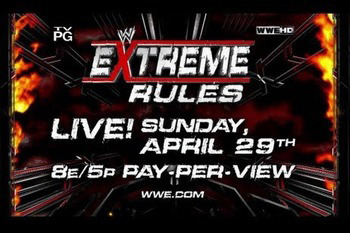 Extreme Rules is shaping up to be one of the greatest "B" pay-per-views in quite some time. Extreme Rules will have the two most marquee main events in its brief history.
Brock Lesnar's electrifying return should invigorate a WWE product hurt by the post-Wrestlemania lull. Lesnar will legitimately knock the crap out of John Cena.
The WrestleMania rematches will also be worth revisiting. CM Punk and Chris Jericho will have a brutal battle which will rival James Storm and Bobby Roode in total beer bottle shots.
Jericho's jacket will steal the show. Merchandise sales will go through the roof if WWE ever puts Jericho's jacket for sale.
Begin Slideshow

»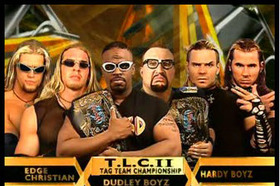 I know this match probably won't happen. But I still want to see it anyway. A TLC match for the tag titles have not been seen in quite some time.
The Colons have felt they haven't been respected as tag champions. If you can deliver in this match, you have my respect forever. If you don't, then be fortunate you're only tag champs, because WWE doesn't give two pieces of monkey crap about the tag division.
All six of these men have athleticism and are willing to take ridiculous spots just to earn a spot on the card (and increased paycheck).
The Colons have had it for quite some time. Dolph Ziggler and Jack Swagger will take home the tag titles thanks to Vickie's interference.
Winner (and new champions): Jack Swagger and Dolph Ziggler
Estimated match time: 15 minutes
Estimated number of people complaining about not having this match on the card: 1,435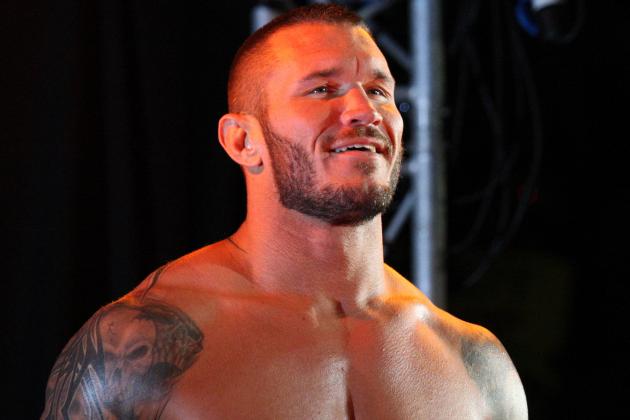 Gallo Images/Getty Images

Since my fantasy TLC match won't likely come to fruition, this is not a bad way to open Extreme Rules. Kane and Orton's characters are both psychotic enough to provide some serious entertainment value in a brawl spilling out of the ring.
Their WrestleMania match was not horrible. But the Falls Count Anywhere stipulation should make this match a lot better.
Since Kane won the match at WrestleMania, it is just logical Randy Orton takes the rematch. An RKO on the ramp is a great way to end this match!
Winner: Randy Orton
Estimated match time: 12 minutes
Estimated fans who will fall asleep in the upper deck: 143

A tables match between Beth Phoenix, Eve and Kelly Kelly seems like an obvious mismatch.
Eve is an MMA enthusiast who can do some nice flips. She is stronger than most women. But can her fighting skills translate into putting anyone through a table?
Kelly Kelly does possess some athletic ability. But is she realistically strong enough to put anyone through a table?
Beth Phoenix spends a lot of time in the gym. A lot of time. She can lift both Eve and Kelly Kelly without breaking a sweat.
Beth puts both Kelly and Eve through a table to win the match.
Winner (and still champion): Beth Phoenix
Estimated match time: Five minutes
Estimated Hoeski chants to Eve and Kelly Kelly: 2,670
Estimated odds of this match happening: 1.7 percent

The Chicago crowd will not fall asleep, lest they take a chance on missing their hometown hero wrestle Chris Jericho later in the night. So, Big Show and Cody Rhodes can take as many nine-second naps they want.
Not much analysis needed here. Big Show retains after knocking Cody out cold. Cody either takes a backseat or ascends into the main event.
Winner (and still champion): Big Show
Estimated match time: 10 minutes
"YES! YES! YES! YES! YES!" the Chicago crowd chants as Daniel Bryan enters the ring. Bryan will inevitably be insanely over in Chicago. I guarantee it.
I also guarantee Sheamus will be as booed as badly as John Cena. Enough with the guarantees.
This match will cleanse the sin of bumping them off the WrestleMania card last year. It will cleanse the sin of making Daniel Bryan look like a joke in Miami.
It will just electrify the intense Chicago crowd. Don't think for a second they're going to save their energy for the two main events.
Fortunately, glare emanating from Sheamus' white body will prevent rioters in Chicago to attack Triple H's workout buddy by blinding their precious eyes!
Winner (and still champion): Sheamus
Estimated Match Time: 20 minutes
The Punk-Jericho rematch will captivate the Chicago audience into unforeseen levels reminiscent of the Money in the Bank spectacle last July!
Expect Chris Jericho to invoke Beer Money to try to break CM Punk's spirit (and sobriety). Jericho will try to bribe Punk by giving him his jacket in exchange for the WWE Championship.
However, we all know Punk's fantastic title run will not end in his hometown. The best wrestler in the world wins in a thrilling spectacle which leaves the Chicago crowd breathless!
Winner (and still champion): CM Punk
Estimated Match Time: 30 minutes
Vince McMahon knew what he had in Brock Lesnar.
Lesnar had freakish athletic ability for a man near 300 pounds. He was the archtypical man for the Ruthless Aggression Era. The man to carry WWE into the next millennium.
But Lesnar's unexpected departure from WWE after two short years forever changed McMahon's mentality on pushing new stars to the moon.
An aspiring mid-card guy named John Cena was aware McMahon now demanded unparalleled commitment from his top guys stemming from the Lesnar fallout.
Therefore, Cena simply stepped up to the plate by taking on an ungodly schedule to ensure his top dog status. Cena was eventually rewarded with 12 world championships and a top dog status which will last for a long time.
Now, these two top dogs will do battle in the Allstate Arena in Chicago. In short, John Cena will lose two consecutive pay-per-view matches cleanly since Moses feuded with the Egyptian Pharaoh!
Winner: Brock Lesnar
Estimated match time: 15 minutes
Estimated number of pay-per-view buys just because of Lesnar: 250,000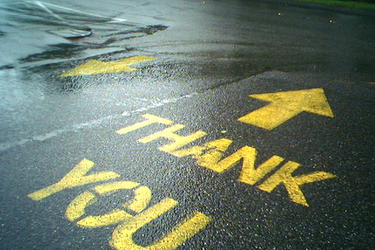 Raw
I expect Chris Jericho to move on to a different feud. Jericho feuding with someone like Randy Orton makes a lot of sense. I'm surprised Jericho hasn't mentioned Orton since he tried to "kill" Jericho back in 2010.
Depending on the match outcome, John Cena could very well take some time off. I expect him to face Lesnar multiple times throughout the Summer.
CM Punk will likely face Mark Henry at Over the Limit. But he should face Daniel Bryan in a 60-minute epic which will cause fans to salivate everywhere.
Smackdown
Sheamus will move on to a feud with Alberto Del Rio. Daniel Bryan will be the man who everyone thinks got screwed fail to realize WWE wants them to think that way to set up an eventual face turn.
Follow me on Twitter and become a fan.
Thanks for reading!