NHL Free Agency 2012: One Player Each Team Will Go All-out for This Summer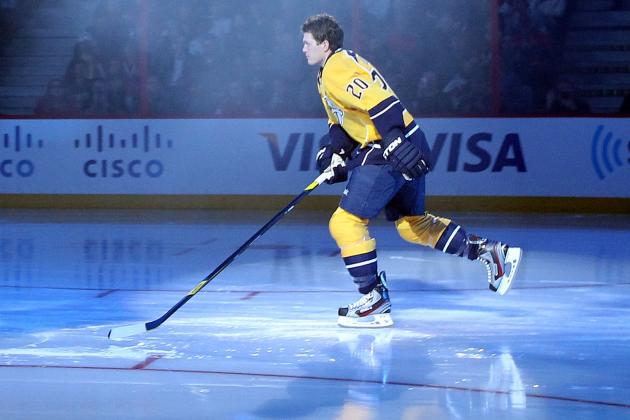 Christian Petersen/Getty Images

Many NHL teams still have a shot at winning the Stanley Cup, while others are already looking forward to the offseason and planning on how to compete in the upcoming years.
This season's upcoming free-agent class has some big names, and many teams will be looking to add the prizes of this year's crop.
Each team has a specific need that it will look to address, and most will likely already be targeting specific players should be targeted.
Begin Slideshow

»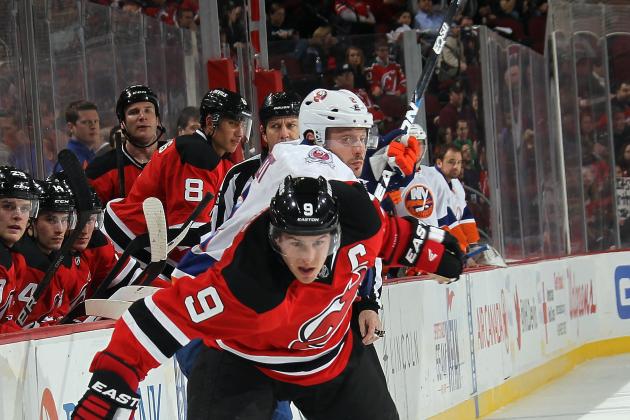 Bruce Bennett/Getty Images

Key forwards Teemu Selanne, Saku Koivu and Niklas Hagman are upcoming free agents.
The Ducks need to add a forward, and a young one would be optimal.
Devils captain Zach Parise could be affordable for Anaheim. Disregarding an injury-hampered 2010-11 season (he played 13 games), Parise has six-straight seasons with more than 60 points.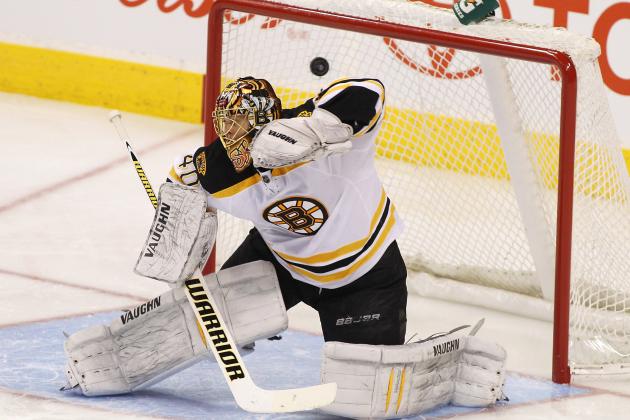 Marianne Helm/Getty Images

Boston has scoring depth, defensive depth, and a great but aging starting goaltender.
What they also have, for now, is a future in goaltending star in Tuukka Rask, who is a restricted free-agent this summer.
The Bruins' focus should be on keeping Rask.
They do not have the cap space to make a big splash in free agency, and should focus the money they do have on keeping their future in net.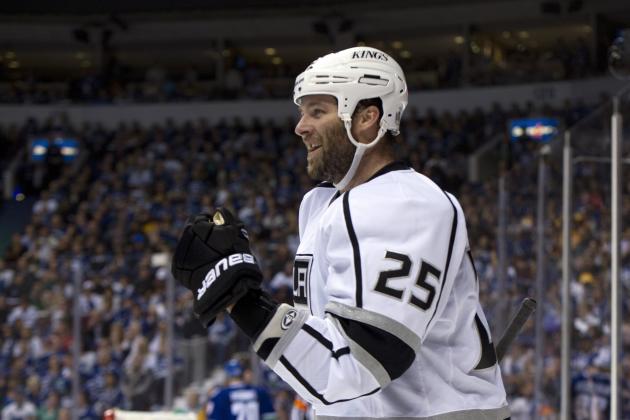 Rich Lam/Getty Images

The Sabres could use both depth and size on offense, and the 6' 4", 245-pound Dustin Penner could provide both.
Penner had a tough season; he suffered a pancake injury and could have had off-ice issues; his wife reportedly filed for divorce in February.
These issues could have led to the poor production of 18 points in 65 games, but Penner once totaled 63 points in a season and could be a good addition for Buffalo.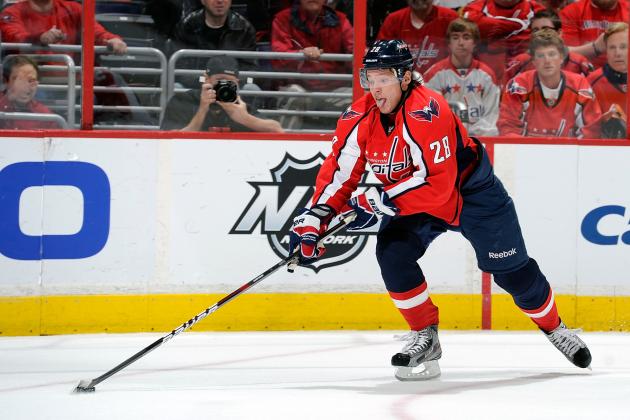 Greg Fiume/Getty Images

The Flames keep narrowly missing the playoffs. Calgary clearly wants to win now, but the aging team may need to start rebuilding at some point.
A good way to address both of these needs is to find a middle-aged player who can come through now but be productive for the future.
Alexander Semin of the Washington Capitals will cost a lost, but at 28 years of age, the productive forward could provide the difference-making boost the Flames need.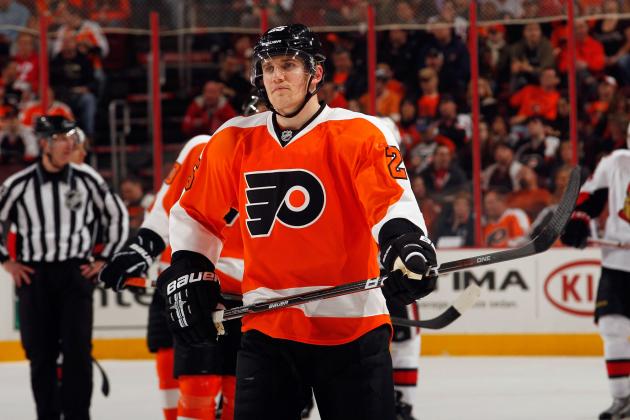 Rob Carr/Getty Images

The Hurricanes are losing defensemen Bryan Allen and Jaroslav Spacek to free agency this summer.
To replace them, the team will need to add a defenseman, likely a young one considering the team is not competitive yet.
They have plenty of cap space to use, and 27-year-old Matt Carle from Philadelphia is a top-four defender who can be a valuable asset for years to come.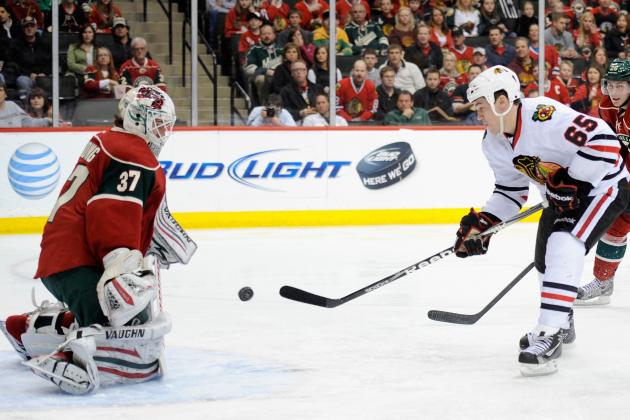 Hannah Foslien/Getty Images

The Blackhawks do not have much cap space to utilize this offseason, but could put it to good use in attempting to find a better goalie.
Minnesota's Josh Harding has never been a starter, but performs well when used. Chicago might be able to get a deal done and try out the 27-year-old as a replacement for backup Ray Emery.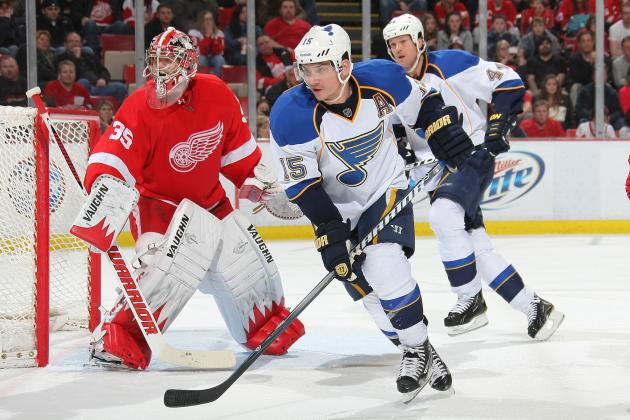 Dave Sandford/Getty Images

Colorado was still in the playoff hunt in the last week of the regular season.
As the young core of Matt Duchene, Ryan O'Reilly, Paul Stastny, Gabriel Landeskog, Ryan Wilson and Erik Johnson develops, the team will get better.
What it needs is additional veteran leadership to keep the youthful team in the right mindset late in the season.
Both Jason Arnott and Jamie Langenbrunner are options that could fit that category, much like they are doing for the St. Louis Blues now.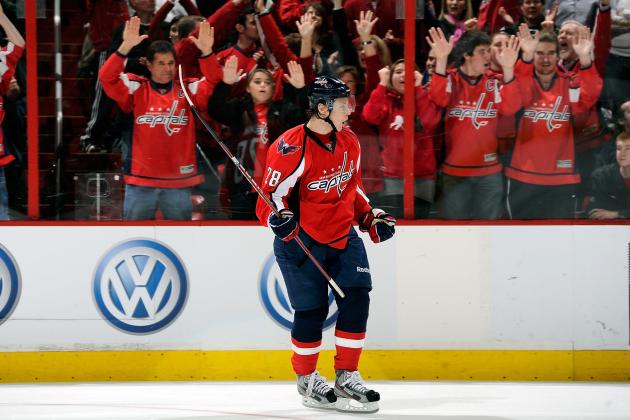 Greg Fiume/Getty Images

The Blue Jackets traded away offensive weapon Jeff Carter. They are likely to do the same with Rick Nash, who was a heavy source of rumors at this season's trade deadline.
With these two forwards gone, Columbus will need to find offense.
Alexander Semin is relatively young, which is good for a team who may need time to rebuild. Additionally, without Nash, the team has plenty of cap space to go after Semin.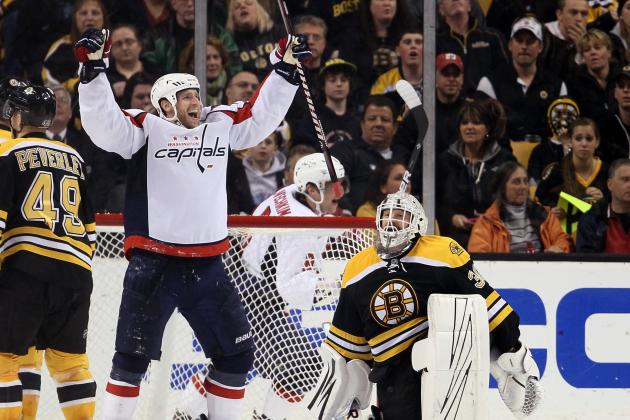 Elsa/Getty Images

The Stars had the NHL's worst powerplay this season and lacked a productive offensive defenseman.
All-Star Dennis Wideman totaled 46 points this season, 20 on the powerplay.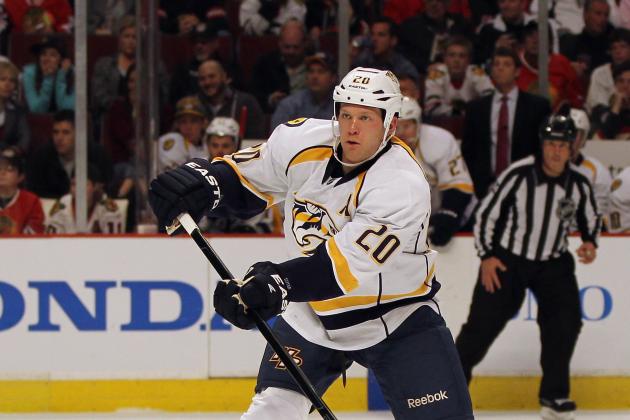 Jonathan Daniel/Getty Images

The future of the Red Wings' blue line is in doubt with legend Nicklas Lidstrom nearing retirement and Brad Stuart facing free agency.
All-Star defenseman Ryan Suter could be an answer for Detroit, especially since they have the cap space to pull off a signing of him.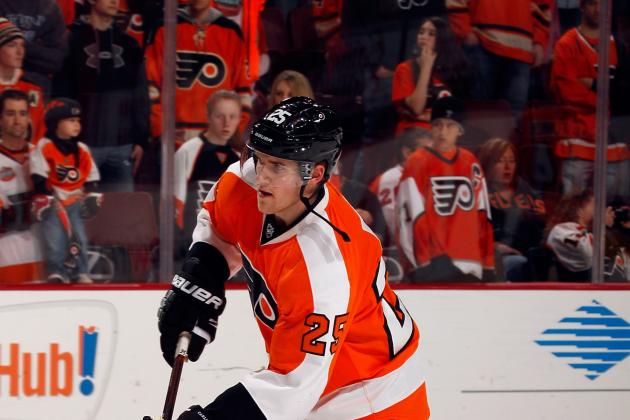 Rob Carr/Getty Images

Edmonton has a stacked, youthful offense, but needs defense in order to compete. The team would likely prefer the youngest option available.
Both Ryan Suter and Matt Carle are 27 years old, but Carle could be cheaper.
The team will need to save cap space in the future, as young stars like Taylor Hall, Ryan Nugent-Hopkins and Jordan Eberle will be getting bigger contracts.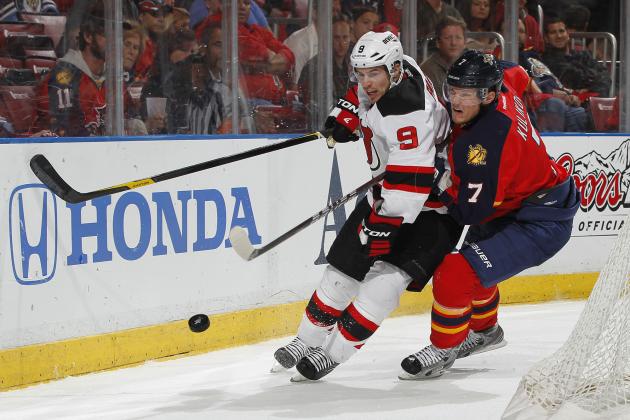 Joel Auerbach/Getty Images

Florida's top line accounted for 70 of the team's 203 goals this regular season, showing an incredible lack of offensive depth.
The team has plenty of cap space to add more scoring, and New Jersey's Zach Parise could be that guy.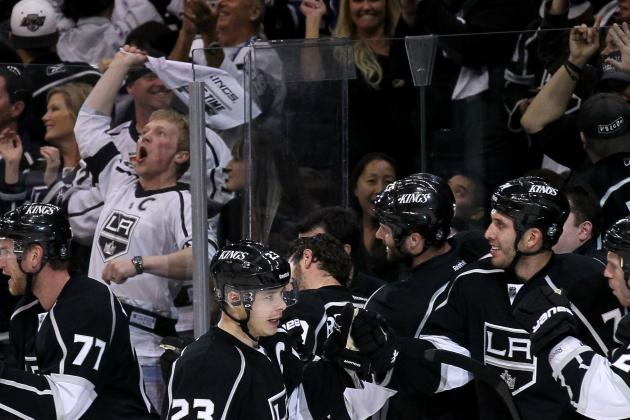 Stephen Dunn/Getty Images

With Dustin Penner ($4.25 million cap hit) and Jarret Stoll ($3.6 million cap hit) hitting free agency this summer, the Kings have some space to work with to improve their offense.
Even after adding Jeff Carter at the trade deadline, the Kings' focus should be on adding a scoring forward.
They may use that money to go after Zach Parise or Alexander Semin.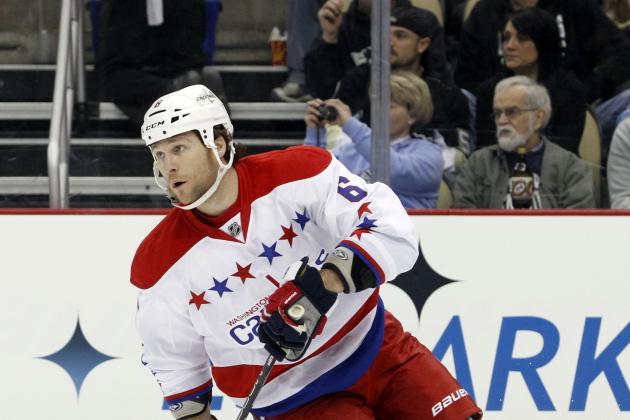 Justin K. Aller/Getty Images

Like the Kings, the Wild also need to add offense.
In Minnesota's case, however, a productive offensive defenseman could be a more worthwhile addition after they shipped Brent Bruns to San Jose last year.
The best option in that case could be Dennis Wideman.
Nick Laham/Getty Images

The Canadiens have more than $12 million in cap space dedicated to Scott Gomez and Brian Gionta, who combined for a whopping 10 goals last sesaon.
Montreal does not have the cap room to spend on a valuable free-agent.
If the team should look to add something with the little space they have, it should be toughness.
Brandon Prust of the New York Rangers could be a good option there, as could Zenon Konopka.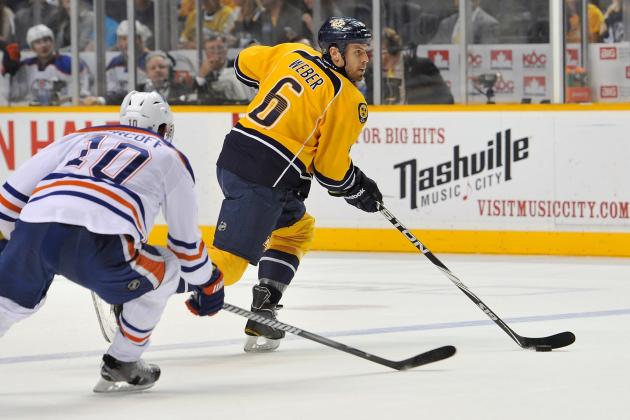 Frederick Breedon/Getty Images

Shea Weber is a restricted free agent, but it's hard to believe Nashville will be going after anyone before doing everything possible to keep their captain.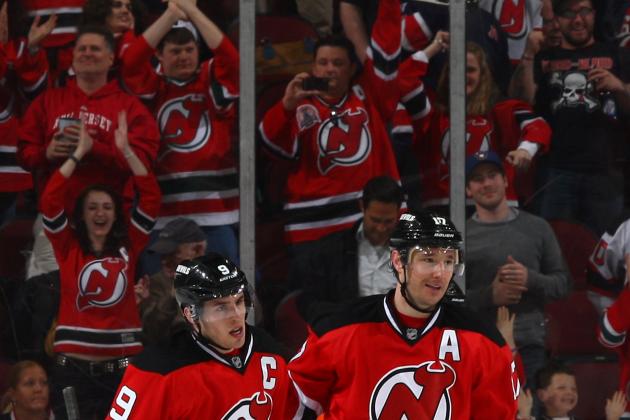 Chris Chambers/Getty Images

New Jersey is in a similar situation to Nashville; their biggest focus should be resigning their captain.
However, New Jersey is going to have a tougher time doing so, since Zach Parise is an unrestricted free-agent and any team can sign him without submitting an offer sheet, whereas Weber is a restricted free-agent.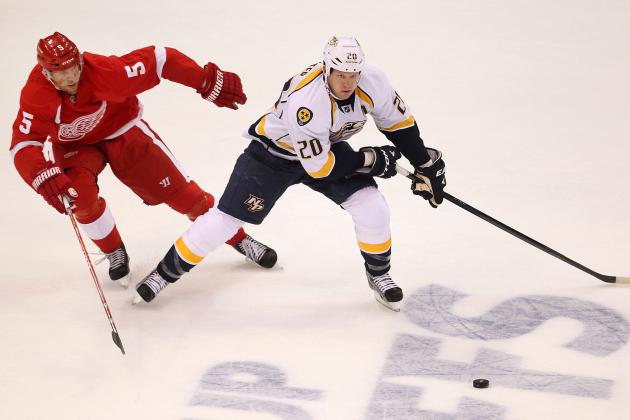 Gregory Shamus/Getty Images

There isn't really an area the Islanders don't need help in. The team is in a rebuilding stage and have a number of young players in their system, plus the fourth pick in this summer's NHL draft.
If they are to make a big addition through free agency, they'll look for youth, and 27-year-old Ryan Suter is one of the best and youngest available unrestricted free-agents.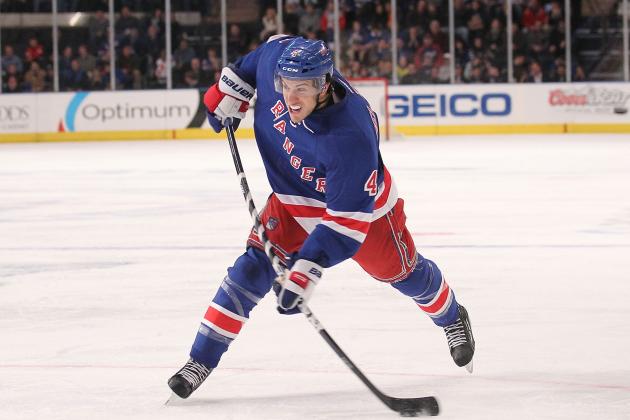 Nick Laham/Getty Images

The Rangers have little cap space to work with this offseason, but face dealing with Michael Del Zotto as a restricted free-agent.
The 21-year-old defenseman totaled 41 points this season as a plus-20 player.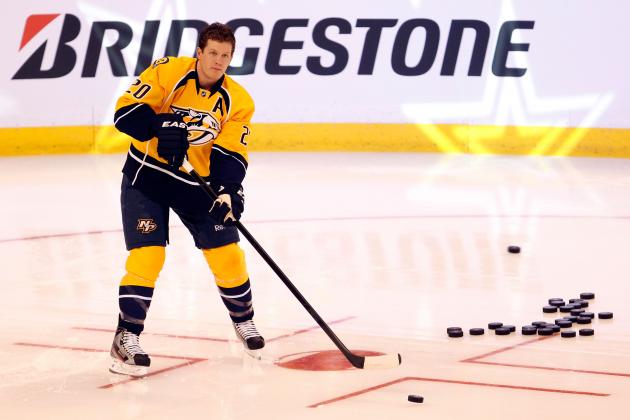 Gregory Shamus/Getty Images

The team will need to first focus on getting the league's best offensive defenseman and restricted free-agent, Erik Karlsson, a new contract.
Then, the team will need to look towards the future, as defensemen Sergei Gonchar, Filip Kuba and Chris Philips are 37, 35 and 33 years old, respectively.
If the team has enough cap space left after keeping Karlsson, they could bolster the blue line with Ryan Suter.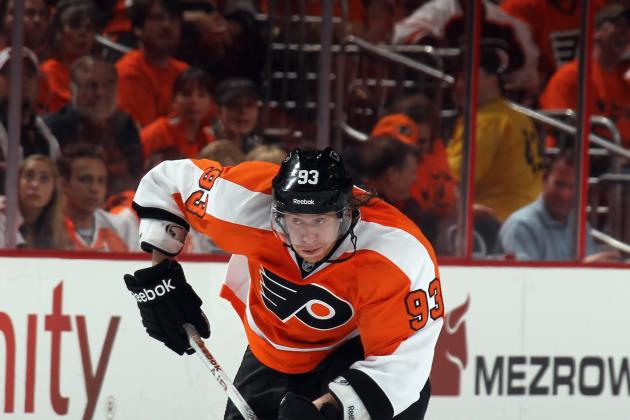 Bruce Bennett/Getty Images

The Flyers look to have roughly $7.9 million in cap space available next season if Chris Pronger goes to the long-term injured reserve, but need to choose between spending it on their own free agents, including Jaromir Jagr, Jake Voracek and Matt Carle, or external targets.
Carle might be too expensive to keep considering he'll hit the open market as an unrestricted free-agent.
I would guess that Jagr probably will not go to another team if he plays again next season. The $7.9 million could be enough to keep him and restricted free-agent Voracek.
After last year's revolutionary offseason, expect the Flyers to keep the successful team they've already built.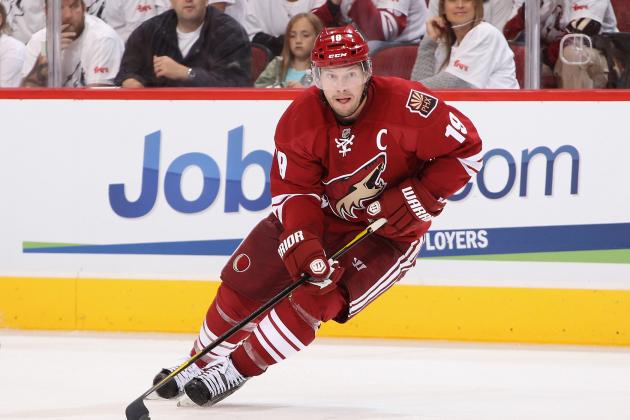 Christian Petersen/Getty Images

Captain Shane Doan is dedicated to Phoenix.
Considering the team's well-recorded financial issues, they may not be able to spend money on keeping—or going after—anyone else.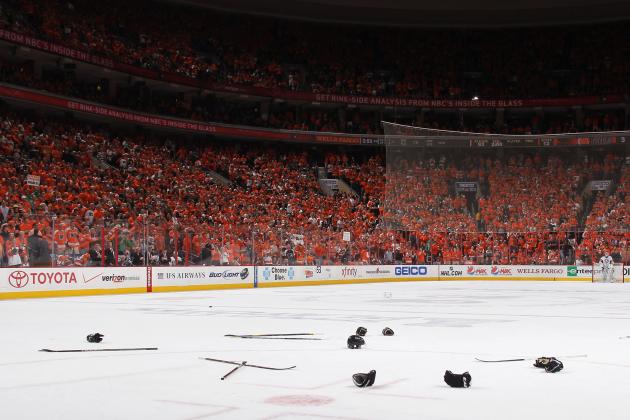 Bruce Bennett/Getty Images

Nobody.
According to CapGeek.com the Penguis have 18 players under contract for next season with just $4.7 million in cap space. Filling out the roster leaves little room for significant spending.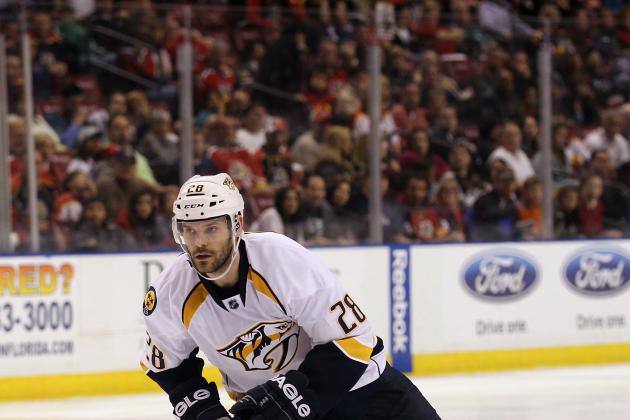 Bruce Bennett/Getty Images

The Sharks have 14 players under contract next season with just $8.7 million to spend on the other eight or nine players to fill out their roster, according to CapGeek.com.
An area the Sharks could use help on is the penalty kill. The team had the 29th-ranked penalty-killing unit this regular season.
An inexpensive option (the only type of option the Sharks can look for) who could help is Paul Gaustad. Gaustad averaged 2:45 in shorthanded time per game this season (45th in NHL).
His current cap hit is $2.3 million.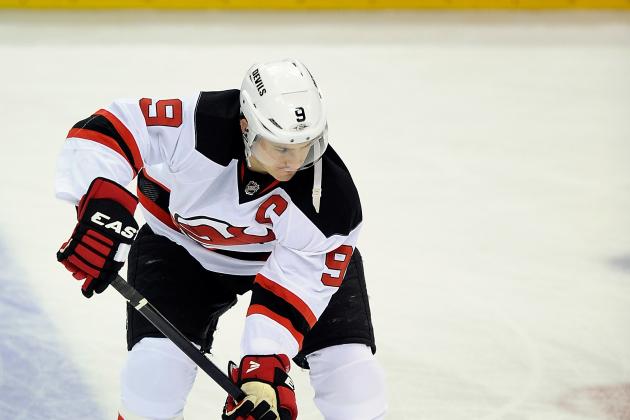 Patrick McDermott/Getty Images

The Blues have an excellent team put together with great defense, goaltending and a balanced offensive attack.
If the team could add anything, it would be (1) veterans and (2) a scorer to help their offense, which was ranked 22nd in the regular season.
Zach Parise is not exactly a seasoned veteran at age 27, but certainly has leadership qualities as the captain of the Devils.
The Blues' current 26-man roster has $9.4 million in cap space, according to CapGeek.com. Parise could be well within the Blue's spending range this summer.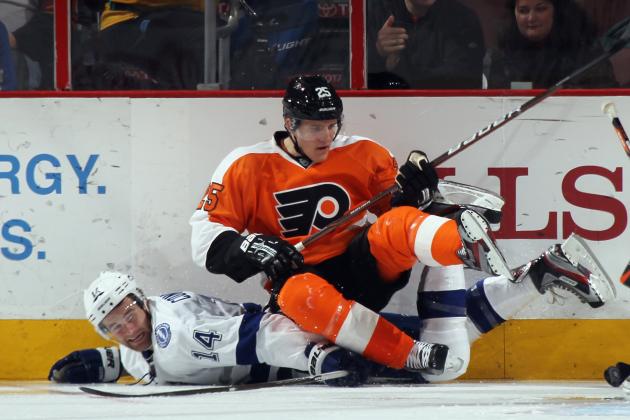 Bruce Bennett/Getty Images

The Lightning need defense and a future in goal.
Tampa Bay has two first-round picks in the NHL draft this summer, and could use the second one to pick up a top goaltending prospect such as Malcolm Subban or Andrei Vasilevski.
So, adding a defenseman this offseason could be of benefit. The Lightning were in the Eastern Conference Finals just a season ago, so going after an established player is not a bad idea.
Tampa Bay should have enough cap space to go after the big names like Ryan Suter and Matt Carle.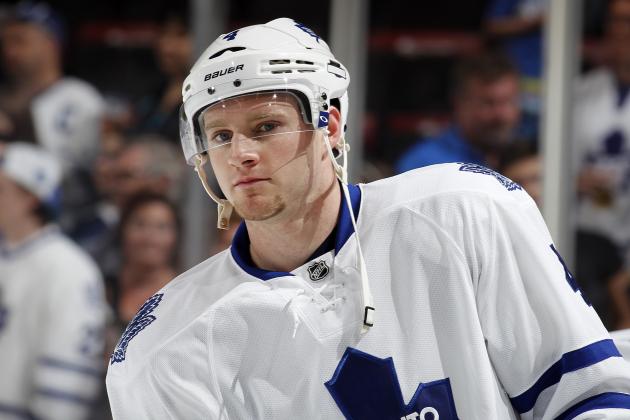 Joel Auerbach/Getty Images

The Leafs are going to have a very interesting offseason.
Toronto has a small amount of cap space to work with, more defensemen than they probably need, and the fifth overall pick in the NHL draft.
As it stands, re-signing restricted free-agent Cody Franson could allow them to move a costlier defenseman (such as Luke Schenn, who was involved in a lot of rumors before this season's deadline), opening up cap space for future moves.
Really, though, predicting what the Maple Leafs will do next is as effective as calling "belly button" when a coin is tossed.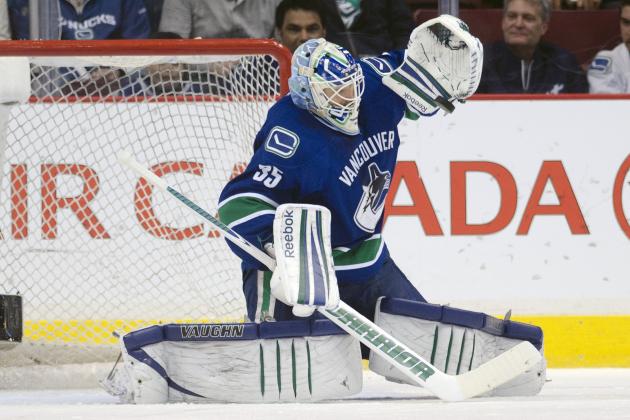 Rich Lam/Getty Images

Cory Schneider did not stop the Canucks from putting themselves on the brink of getting swept, but Roberto Luongo proved over the past two seasons that he's not going to get it done in the playoffs.
Vancouver may have an unmovable contract in Luongo, but they need Schneider in order to win.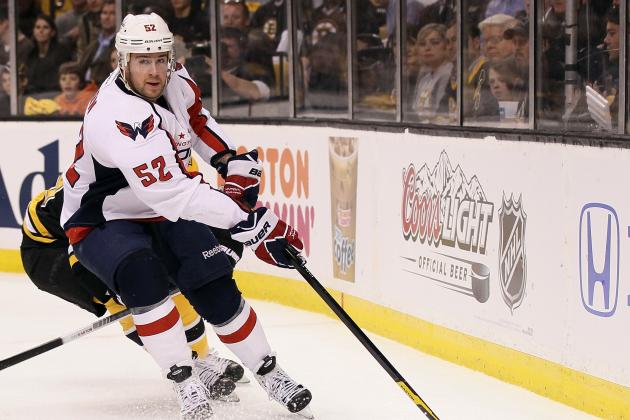 Elsa/Getty Images

The Capitals have a difficult offseason in front of them. Their free-agent list includes former 84-point scorer Alexander Semin, former James Norris Trophy nominee Mike Green, All-Star defenseman Dennis Wideman and 22-year-old John Carlson.
The priority there should be Green, as he was considered a top NHL defenseman before missing much of the past two seasons and having sports hernia surgery.
After sorting through their own free-agents, Washington may not have much to spend on the open market.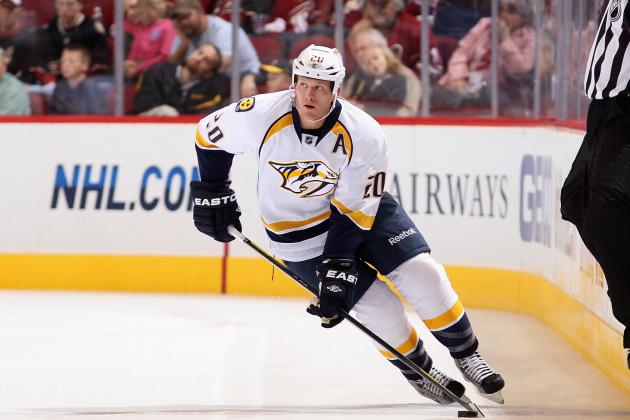 Christian Petersen/Getty Images

After re-signing restricted free-agents Evander Kane and Ondrej Pavelec, the Jets should focus their money on adding defense.
The big fish on the blue line market, Ryan Suter, could be a target for Winnipeg as well.
Jason Sapunka covers the NHL and Philadelphia Flyers. He is available on Twitter for updates, analysis and commentary.