Brian Stann After UFC on Fuel TV 2: 5 Fights to Vault Him to the Next Level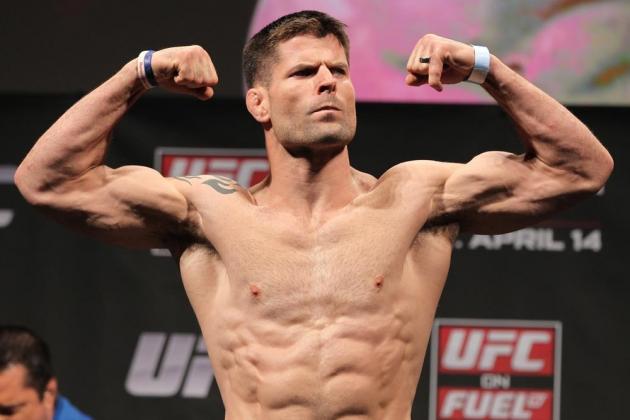 UFC.com
UFC on Fuel TV 2 is now in the books.
"All-American" Brian Stann turned in one of the most impressive performances of the evening— knocking out Alessio Sakara in the first round.
Stann turned in the type of performance that we have grown accustomed to seeing from the former Marine. Stann took the center of the octagon early and looked to strike with the former professional boxer and displayed impressive power in earning the finish.
With the win, Stann takes the first step in regaining the momentum he had before falling to Chael Sonnen at UFC 136.
With yet another win over a mid-tier middleweight, Stann will once again be looking to step up in competition and become a contender in the division.
Here are some possibilities for Stann's next fight.
Begin Slideshow

»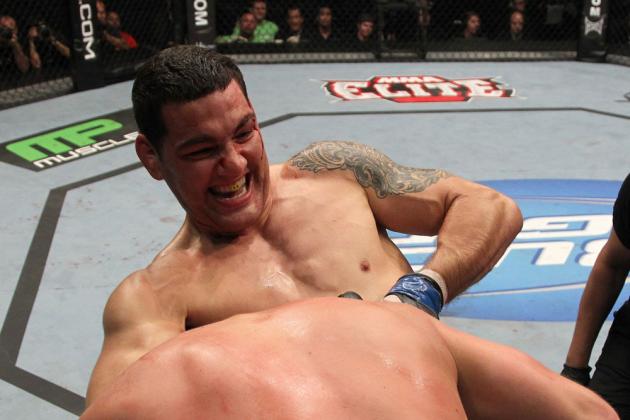 UFC.com
As Brian Stann's most recent losses to Chael Sonnen and Phil Davis have shown, his greatest weakness in his game is dealing with strong wrestlers.
When it comes to wrestling not many people in the middleweight division compare to Chris Weidman.
A two-time All-American wrestler at Hoftsra University, Weidman is a strong grappler with striking that has steadily improved with every appearance in the UFC.
Weidman broke into the spotlight at UFC on Fox 2 when he claimed a unanimous decision victory over former title challenger Demian Maia and has yet to be booked for a fight since.
Stann and Weidman would each challenge the other's weakness quite well. Weidman will provide the opportunity for Stann to show he has made strides in his takedown and submission defense while Stann presents the most dangerous striking that Weidman has seen in his career to date.
With both fighters coming off wins and establishing themselves as top ten UFC middleweights, this matchup makes a lot of sense.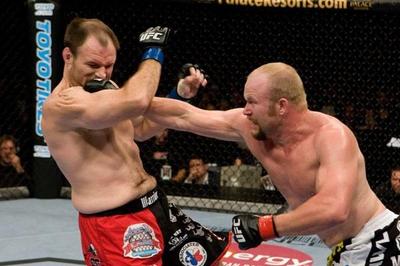 UFC.com
With many of the UFC's middleweights already booked in the upcoming months, Stann's next opponent is likely to come from a bout that hasn't happened yet.
Depending on how much time Stann is willing to take between fights, the winner of UFC 148's scheduled fight between Tim Boetsch and Michael Bisping could determine his next opponent— especially if Boetsch wins.
Boetsch and Stann's career paths are, as Mike Goldberg would say, are "virtually identical."
Both entered the UFC as successful light heavyweights with impressive records in smaller organizations. Both were sent to the middleweight division after unsuccessful outings against Phil Davis and both have successfully reinvented themselves as powerhouse middleweights.
Boetsch finds himself with the biggest matchup of his career after a crazy come-from-behind win over top middlweight Yushin Okami.
Boetsch vs. Stann is a matchup that would pair two of the heaviest-hitting middleweights in the promotion, with the winner making a huge statement to the rest of the division.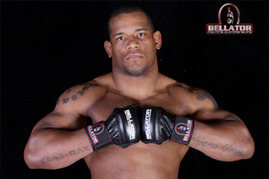 Bellator.com
With Dana White interested in signing Bellator middleweight champion Hector Lombard, the question becomes who will welcome him to the organization?
Brian Stann just may be the answer to that question.
Lombard sports a dominant record of 31-2-1 and is considered by many to be among the best middleweights in the world but Stann would represent Lombard's toughest test in years. A win for either would place them squarely in contention at 185-pounds.
In terms of timing, a fight with Lombard makes sense as he isn't currently scheduled to fight and with 23 knockout victories between them, the fans could be treated to an incredible slug fest.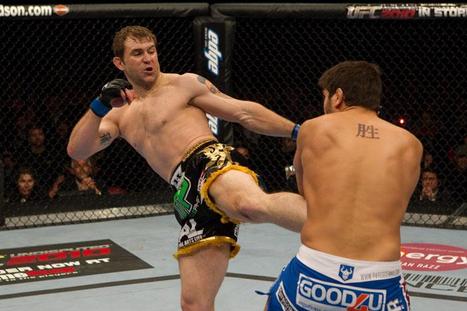 UFC.com
On May 5, middleweights Rousimar Palhares and Alan Belcher will face off at UFC on Fox 3.
Brian Stann should be watching this fight carefully as he could find himself fighting the winner in his next fight.
If the UFC is looking to challenge Stann's ground skills, the winner of this fight is the ticket, as the two have 17 submissions between them and are regarded as the division's best jiu-jitsu practitioners.
Belcher is looking to finally gather some momentum in 2012 after only fighting once in 2010 and 2011 due to injuries. Should Belcher beat Palhares, a match against Stann would make for a good eliminator as they both are on equal footing in terms of the middleweight ladder.
Palhares—one of the most dangerous submission artists in all of MMA could be a stylistic nightmare for Stann but a win would remove the doubt that he can hold his own against elite grapplers.
A fight with the winner of Palhares vs. Belcher makes sense on all levels including ranking, timing and styles.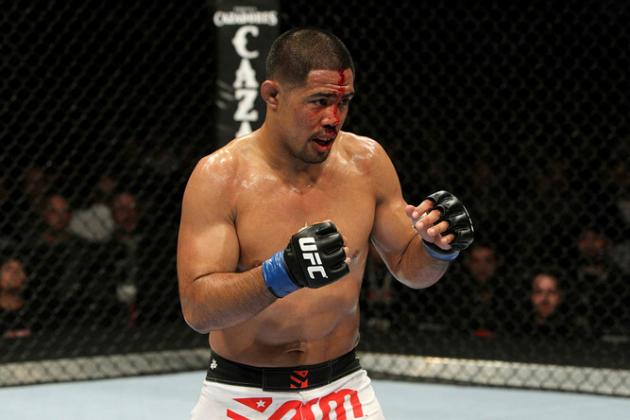 UFC.com
If Dana White and Co. decide that Brian Stann is really ready for a challenge, then look no further than Mark Munoz.
Munoz was originally slotted to fight Chael Sonnen for the right to take on Anderson Silva for the middleweight championship but those plans were put on hold when Munoz suffered an elbow injury that forced him to withdraw from the fight.
With Silva now booked to fight Sonnen and just about every other middleweight booked, Stann could be the man that gets to welcome Munoz back to the octagon.
Munoz has the wrestling ability to expose Stann's Achilles heel but if Stann can find a way to keep the fight standing, it could get interesting.
Munoz is close to a title and would represent a huge step up in competition for Stann so this matchup isn't likely.
However, if the UFC is looking for someone to fight Munoz while he waits out Silva-Sonnen II then Stann could get the opportunity to pull off the upset.