NHL Trade Talk: Each Team's Most Likely Candidate to Be Moved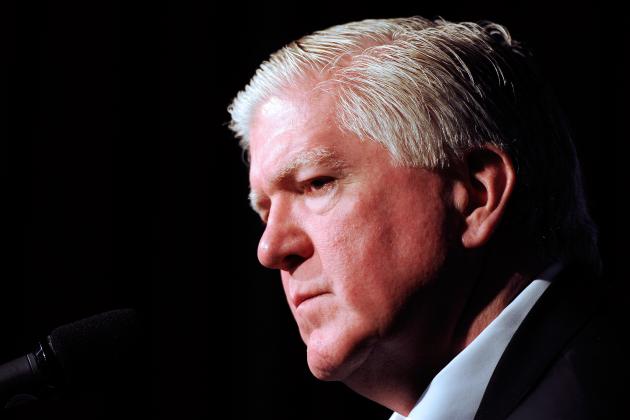 Richard Wolowicz/Getty Images

There are 14 teams sitting at home right now, and the front offices of those teams have already started their summer roster evaluations.
There are two more teams, the Penguins and Canucks, that thought they could wait until late June to start worrying about their summer plans but are now facing 3-0 deficits in their respective first-round series and have had a number of glaring weaknesses exposed by their opponents. They might be the first two teams to join the summer shopping debate.
But the dust will settle, stars will head to Las Vegas to receive their awards, and then the real craziness will begin.
At the NHL draft, before the end of the league year and the end of the current CBA, there could be some wild trading that take place. And if/when the new CBA is done, more moves could be required based on the changes that are (or aren't) made in the new agreement between the owners and players.
What follows is a look at the player on each team that is most likely to find a new home this summer.
Begin Slideshow

»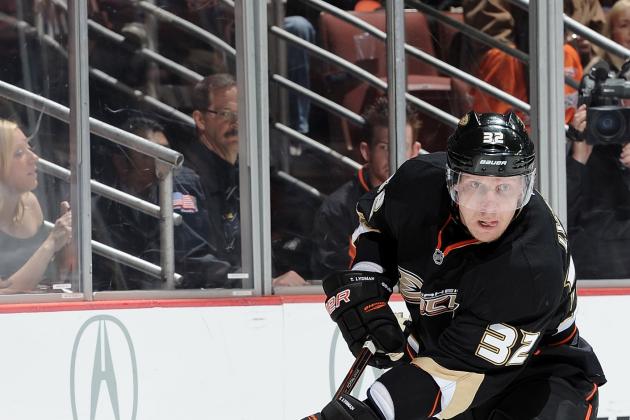 Harry How/Getty Images

Everyone wants to think that Anaheim is going to dump one of their three superstars, but Ryan Getzlaf, Bobby Ryan and Cory Perry aren't going anywhere.
The most likely player to be dealt off the Ducks roster this summer is probably Tony Lydman, who will turn 35 a couple weeks before the 2012-13 season begins but has a modest $3 million cap hit.
Bruce Bennett/Getty Images

A name that might move around the draft in Boston is Benoit Pouliot.
He'll turn 26 in late September and had a nice season, scoring 16 goals. But as a restricted free agent on a team with a lot of roster spots already taken up, it wouldn't be a surprise to see him moved in late June.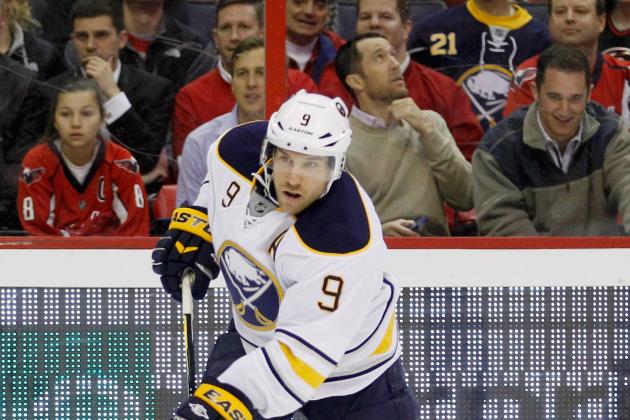 Rob Carr/Getty Images

Finally a name most fans have heard of/care about!
Derek Roy was a hot name in trade rumors before the deadline this year, and the veteran center might be the right player at the right price to be a hot commodity again this summer. He has only one more year on his deal with a $4 million cap hit and will only be 29 this summer. His value might be down, but he's still a solid player.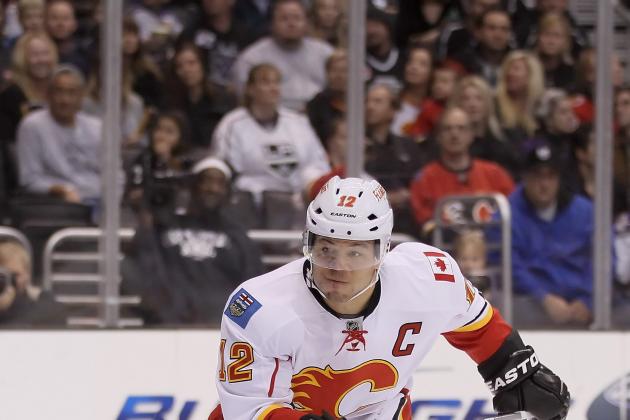 Jeff Gross/Getty Images

Will the Flames finally pull the trigger on using Jarome Iginla to spark their organizational overhaul, or will their captain stick around to finish his Hall of Fame career? He has remained in trade rumors despite not moving before the deadline this year, but he might be one of the bigger names on the move this summer.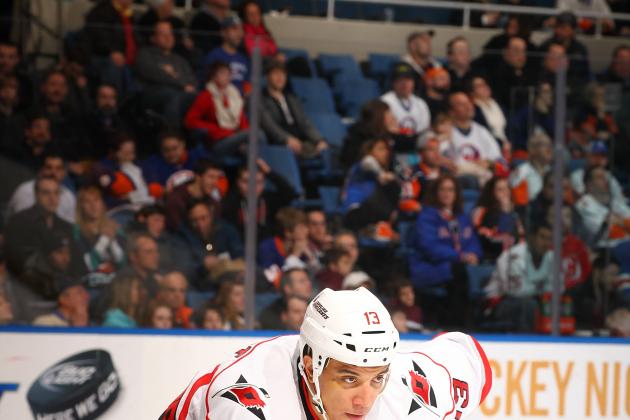 Al Bello/Getty Images

It's hard to see who the Canes would move this summer. There are rumors they're considering a major play for free agent Zach Parise, but with 17 players under contract and over $20 million in projected cap space next year, there's no need to dump salary to make room for a superstar.
Anthony Stewart is a grinder who will be in a walk year in 2012-13 and might be an attractive (and affordable) bottom-six forward for someone this summer.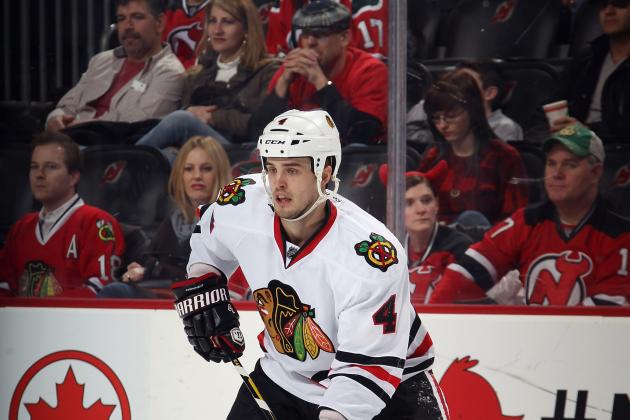 Bruce Bennett/Getty Images

With a number of good prospects coming soon and a pretty good, young team in place with space under the cap, the Blackhawks could look at a few veterans this summer as becoming available around the draft.
Michael Frolik has underwhelmed since being acquired last year, but his numbers aren't such that the Hawks would get much/any value for him in a deal.
But the intriguing name with the Hawks this summer will be Niklas Hjalmarsson.
Johnny Oduya has been fantastic since he was acquired from Winnipeg while skating with youngster Nick Leddy, and Hjalmarsson has become a third-pair D-man with a $3.5 million cap hit. He's still young, and enough other organizations are paying stay-at-home defensemen over $3 million already that moving the two years left on Hjalmarsson's deal might happen.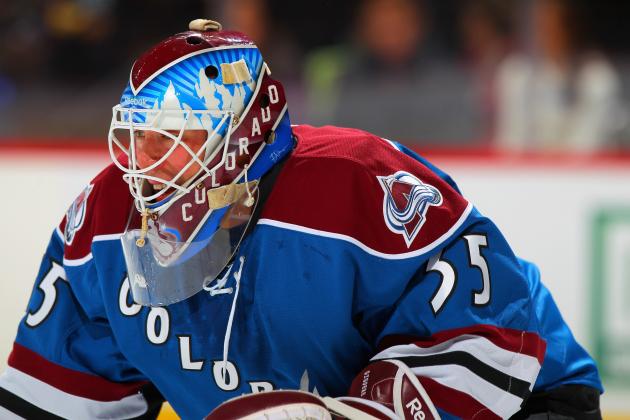 Doug Pensinger/Getty Images

The Avalanche have one of the most stunningly complicated summers coming up in the NHL; they have only eight NHL players under contract for 2012-13 right now.
But enough teams will be in the market for a solid veteran goalie that Jean-Sebastian Giguere might be a guy they look to move.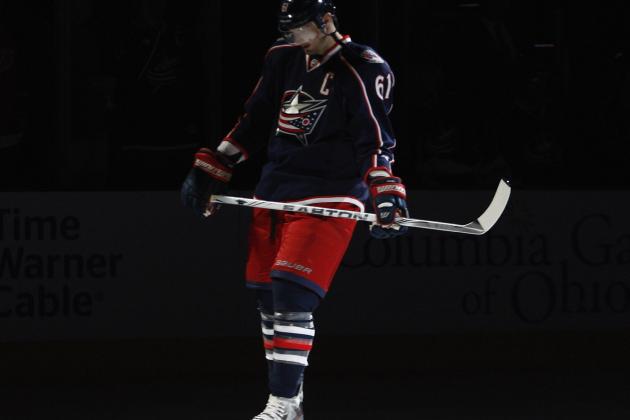 John Grieshop/Getty Images

The summer trade market in 2012 will be defined by the move of Columbus captain Rick Nash. He asked out, and the organization appears willing to grant his wish and move him to start building. The only questions are when and where.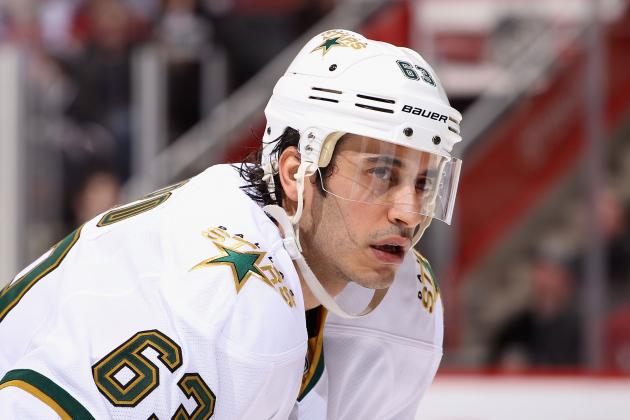 Christian Petersen/Getty Images

The Stars' primary concern is signing Jamie Benn long term this summer, but they might look to limit their salary expenses by moving a veteran salary.
With only one year left on his deal, veteran Mike Ribeiro might find himself on the block and, with a $5 million cap hit, this might be the summer there's actually a market for him.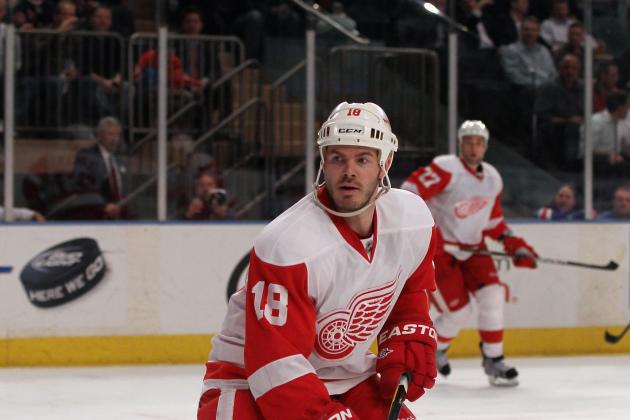 Bruce Bennett/Getty Images

It's hard to say there is anyone on the Red Wings roster with a contract for next season that won't be there next year, but for the sake of the article we'll say Ian White.
If the Wings decide to spend significantly on a top-pair defenseman and feel that prospect Brendan Smith is ready for prime time, White might be a guy with an affordable cap hit that could be on the move.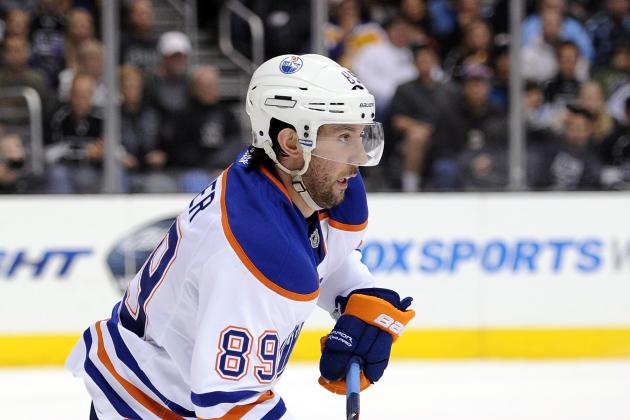 Harry How/Getty Images

I know, I know...after he popped up on the trade rumors this past season, Sam Gagner blew up for a couple of epic weeks.
But the reality is simple: unless they trade down out of the top overall pick, the Oilers will either have to trade for better NHL depth on their blue line or pick a defenseman with the top pick in the draft and rush him to Edmonton.
Gagner is a player whose value is up after a strong finish, and he might be a guy that could bring back a top-four defenseman.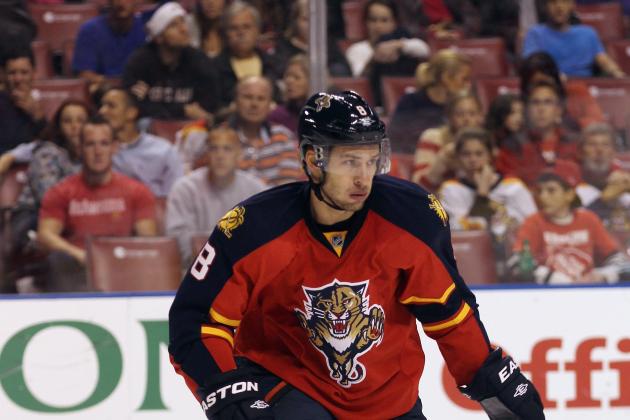 Bruce Bennett/Getty Images

There was a time when Wojtek Wolski was a hot commodity. But coming off a deal with a $3.8 million cap hit, it isn't likely that Dale Tallon is going to bring Wolski back. He might be a restricted free agent that finds a new home around the draft.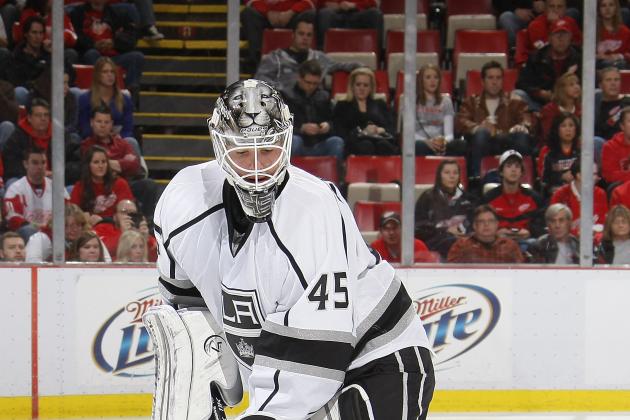 Dave Sandford/Getty Images

Jonathan Bernier is an intriguing name this summer. A lot of scouts (and fans) have liked him for some time, but it's clear that Jonathan Quick is going to be the man in LA into the future.
With one more year left on his contract, Bernier might become a top candidate to be the consolation prize for those seeking a restricted free-agent netminder.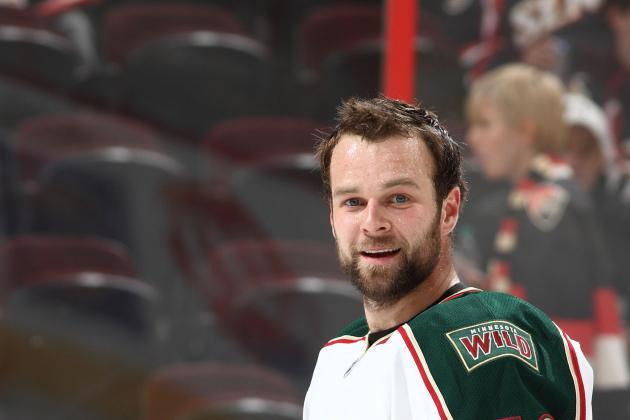 Jana Chytilova/Freestyle Photo/Getty Images

After last summer's relative blockbuster trades with San Jose, who knows what will happen in Minnesota after another season came up short of the postseason.
One intriguing name is Guillaume Latendresse, who has shown top-six talent but can't stay healthy enough to display his ability very often. As a restricted free agent, the Wild might decide the two need sides need a change.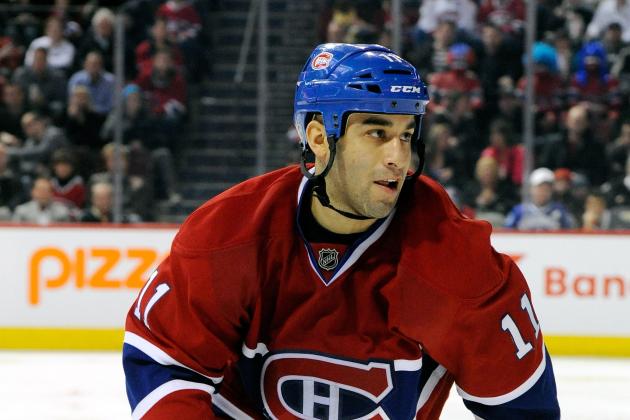 Richard Wolowicz/Getty Images

They don't have a general manager to pull the trigger on anything yet, and might have a new head coach before next season, but why not dream big and think they'll move Scott Gomez...right?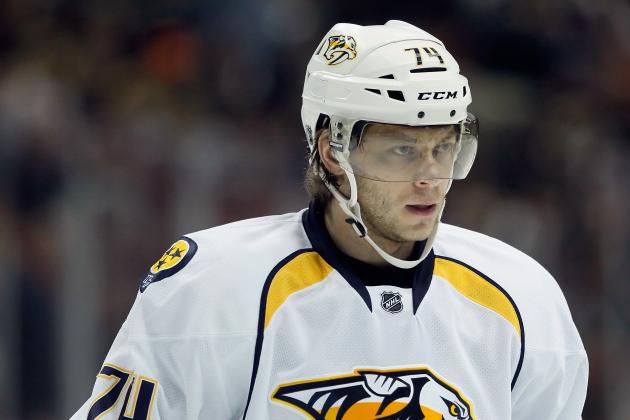 Jeff Gross/Getty Images

Hey! Who wants a Kostitsyn? Andrei is an unrestricted free agent, but Sergei is restricted. Maybe they'll wind up in the same city for a full season starting in October?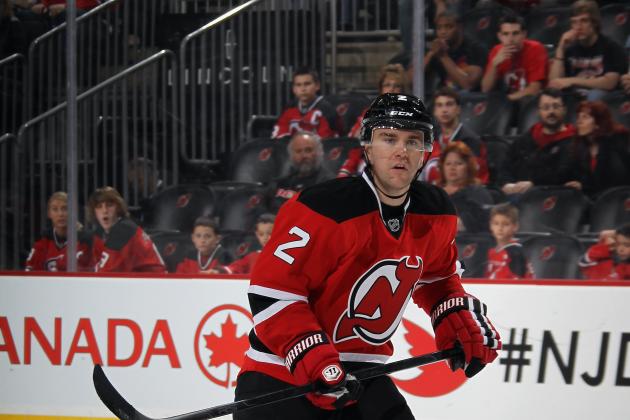 Bruce Bennett/Getty Images

Only the Avs are looking at a harder offseason when it comes to contract decisions than the Devils; Ilya Kovalchuk is the only forward on their NHL roster that is signed past the 2012-13 season.
And they would like to keep their captain, Zach Parise, around long term. That might mean they look to move an expensive veteran defenseman, and Marek Zidlicky's $4 million cap hit (and one remaining season) might be the candidate to leave town.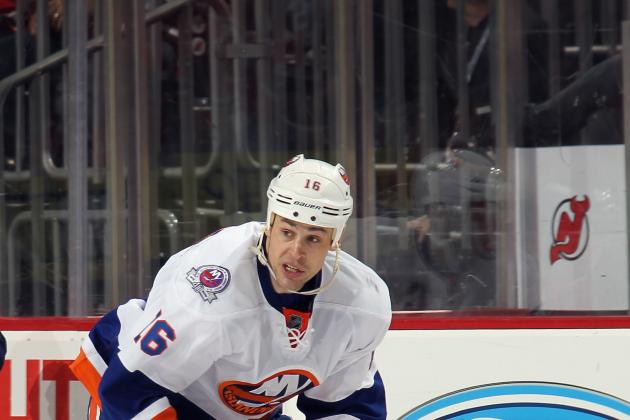 Bruce Bennett/Getty Images

Marty Reasoner, 35, signed a two-year deal last summer to add some veteran experience to the Isles' bottom six. Unfortunately, "bottom six" could be used to describe Reasoner's point total in 61 games this season.
A team looking for an affordable center might take a leap on Reasoner, and the Isles would probably like his roster spot to be available.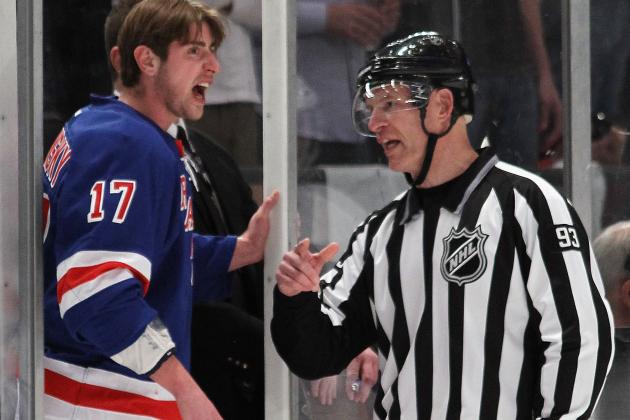 Bruce Bennett/Getty Images

The Rangers made the big free-agent splash of last summer when they threw a king's ransom at Brad Richards. But they also handed a nice extension to Brandon Dubinsky, who responded by putting up 20 fewer points than he did last year.
Scoring 10 goals doesn't help a guy's trade value, but it does less to justify a $4.2 million cap hit. He might be available at the draft.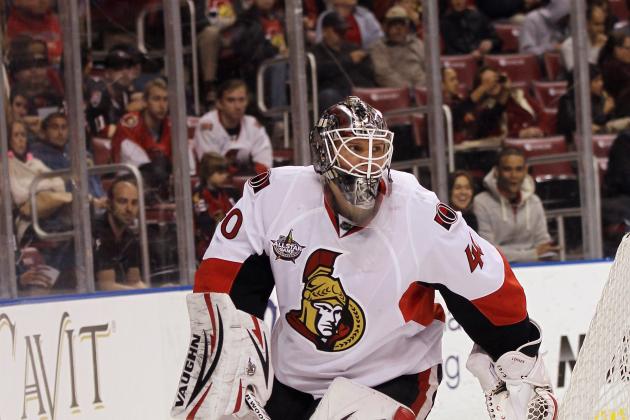 Bruce Bennett/Getty Images

Remember when there was all that talk about Jason Spezza being moved at the 2011 deadline to help start a rebuild in Ottawa?
Now fans are wondering how close Erik Karlsson's next contract will get to Spezza's cap hit ($7 million).
There really isn't a veteran on the team that the team needs to move, and the Senators have plenty of cap space to work with. But the acquisition of Ben Bishop might mean Robin Lehner moves this summer.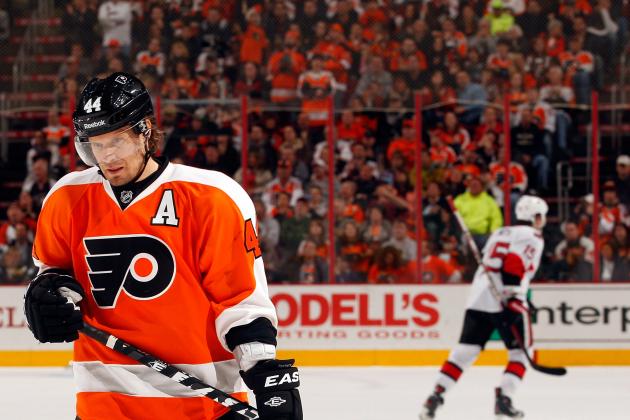 Rob Carr/Getty Images

This will be a very, very interesting summer in Philadelphia.
After last summer's supposed fire sale turned into an overwhelming victory for the organization, the Flyers are now looking at a summer in which they're going to be handcuffed financially because of contracts already on the books and a couple of tough decisions, specifically with restricted free agent Jakub Voracek.
The Flyers have already signed Braydon Coburn and Nicklas Grossmann to extensions, and now have six defensemen signed for next year; that number doesn't include Matt Carle or Pavel Kubina.
There might be a team looking to make a move—similar to what Florida did when it acquired Brian Campbell last summer—that could take Kimmo Timonen's $6.3 million cap hit off the Flyers' books.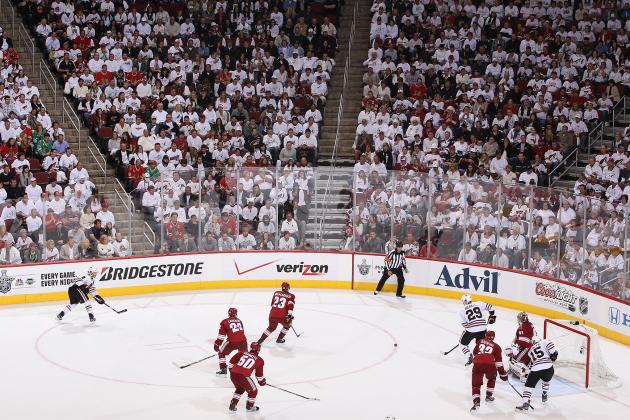 Christian Petersen/Getty Images

It's impossible to know what the future holds for the Coyotes without knowing who will be signing the paychecks for the franchise.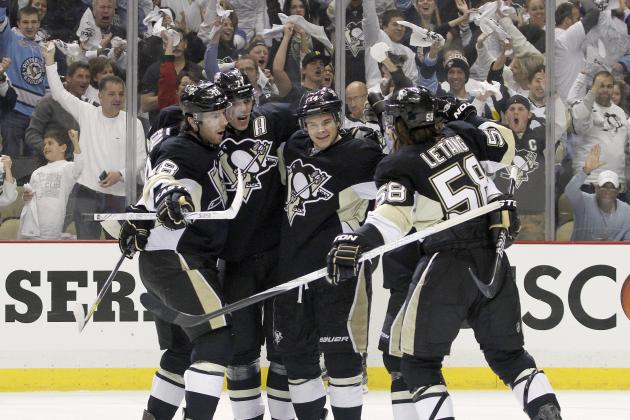 Justin K. Aller/Getty Images

There are two factors that will play into any decisions made in Pittsburgh this summer.
First, how will management evaluate the team if it's knocked out of the playoffs quickly, especially if they're swept, by the Flyers?
Once considered the favorite to run away with the Cup, any holes they might have been hiding during the regular season have been exposed by Philadelphia. That might lead to some major changes in personnel.
Secondly, Sidney Crosby will be an unrestricted free agent in 15 months.
If the Pens are going to lock him up long term with an extension before he starts thinking about what his salary might be on the open market, there might be some tough decisions coming with veterans like Chris Kunitz, who is coming off a career year but has three seasons left on his contract.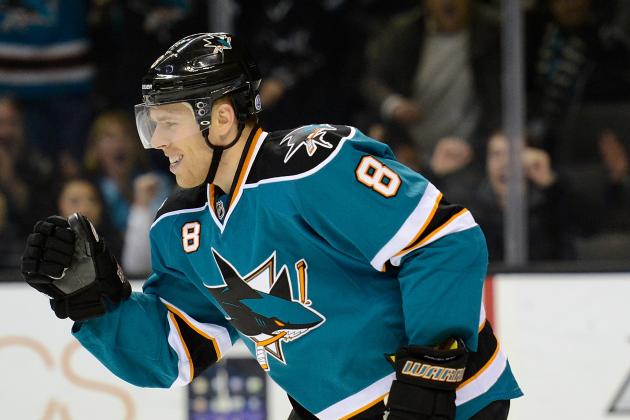 Thearon W. Henderson/Getty Images

After shaking up the roster last summer, Doug Wilson's experiment saw the Sharks drop to second in the Pacific Division and barely making the playoffs as a No. 7 seed in the final couple weeks of the regular season. Now, Wilson is looking forward to a summer in which he has over $55 million committed to only 14 players.
One trade that was speculated about before the deadline was the Sharks' interest in Columbus captain Rick Nash.
Joe Pavelski was rumored to be involved in any package the Jackets would accept for Nash, and his name could pop up again this summer as a valuable trade piece with a $4 million cap hit.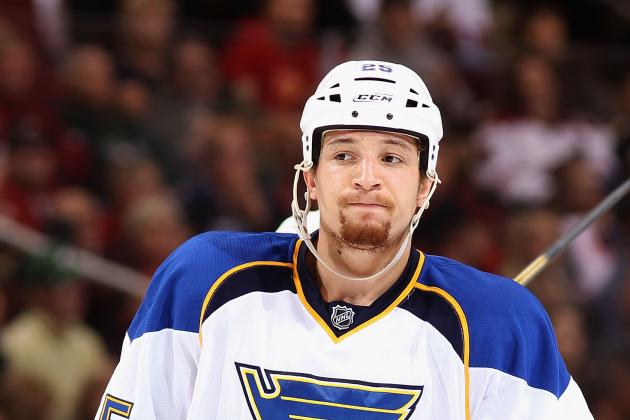 Christian Petersen/Getty Images

After he was a healthy scratch for Game 2 of their first-round series with the Sharks, the writing might be on the wall that restricted free agent-to-be Chris Stewart's days in St. Louis are numbered.
He was rumored to be available at the deadline, and, in a league that has shown in the postseason that physical play is required to compete, a power forward like Stewart could be a popular commodity at the draft.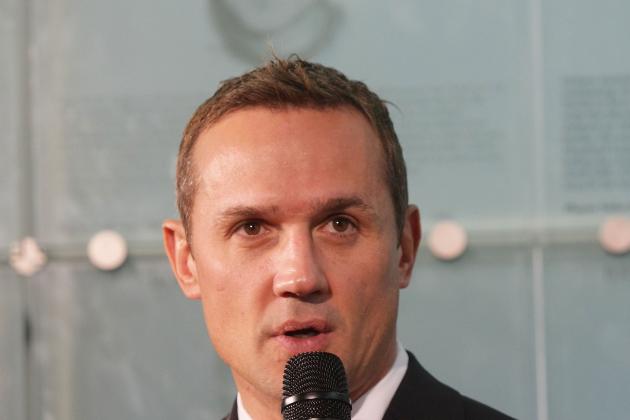 Bruce Bennett/Getty Images

Who might be traded out of Tampa this summer?
We can safely take Steven Stamkos, Martin St. Louis and probably Victor Hedman off the list. But from there, whatever it takes to get a No. 1 goalie onto the Lightning roster that Steve Yzerman believes in will probably happen.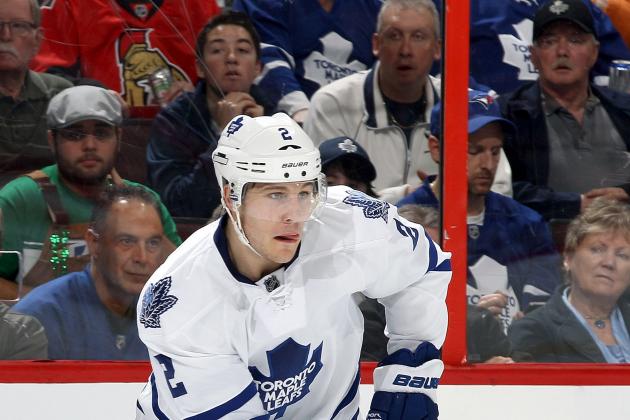 Jana Chytilova/Freestyle Photo/Getty Images

Luke Schenn was one of the most popular names in trade rumors this season, and Brian Burke has never been shy about making a bold move. He'll compete with Yzerman in the goalie market this summer, but that isn't the only position he'll likely look to address after missing the playoffs (again).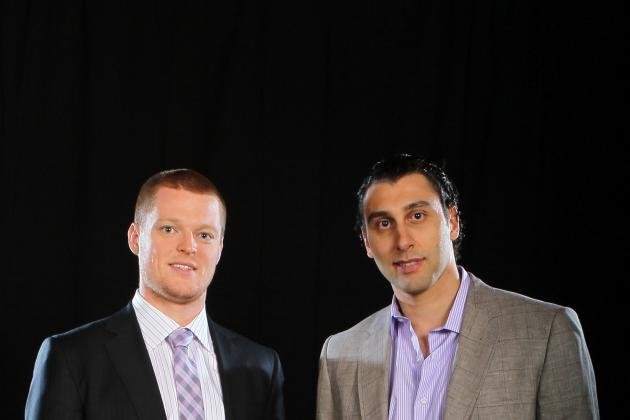 Jeff Gross/Getty Images

One goalie has limited experience in the NHL and is a restricted free agent this summer, but most of the league thinks he's a starting job away from becoming a superstar.
The other has a $5.3 million cap hit until 2022, and has struggled to win big games in the NHL the last few postseasons.
So which one is traded out of Vancouver this summer: Cory Schneider or Roberto Luongo?
The Canucks have over $55 million committed to 17 players on their NHL roster for next year and will have a few free agents to decide on, but they're also looking at Alex Edler becoming an unrestricted free agent in 2013.
It's pretty safe to say one of these goalies isn't in Vancouver in October; the only question is which one.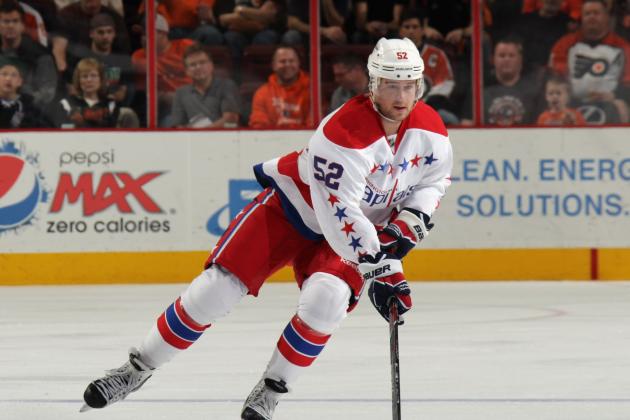 Bruce Bennett/Getty Images

Here's a name that nobody would have considered to be possibly on the trade block two years ago: Mike Green.
But he's looking at restricted free agency this summer and is coming off a deal with a $5.25 million cap hit and has added "injury issues" to his resume.
The Caps also have to deal with restricted free agent John Carlson this summer, and might look to turn their high-scoring defensemen into some depth this summer through a deal.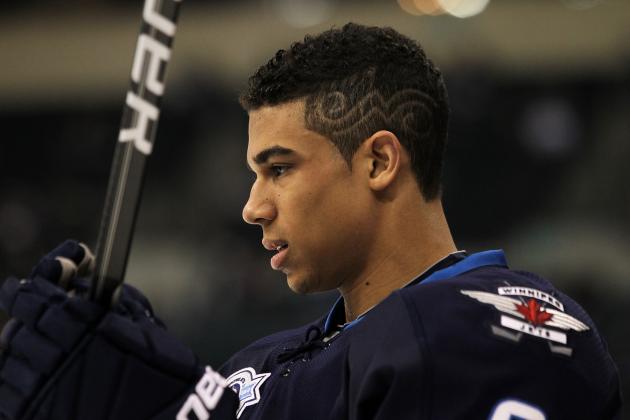 Marianne Helm/Getty Images

There might not be a more fascinating player involved in trade rumors this summer than Evander Kane, who turns 21 in early August and is coming off a 30-goal season. He's a strong, young power forward that lots of teams could easily fall in love with, but dealing for him might be cost prohibitive.