2012 WNBA Draft: Nneka Ogwumike and Names You Must Know
April 14, 2012
Jonathan Daniel/Getty Images
While the focus has shifted to the NBA draft, we can't forget the WNBA and their 2012 class that features some of the best women basketball players in the world.
Baylor star center Brittney Griner did not commit for the WNBA draft, but the rest of the talent in this is nothing to bat an eye at.
Many people aren't huge fans of the WNBA, but there are certain names in this draft class that all sports fans should know.
Nneka Ogwumike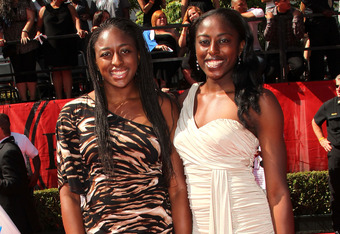 Frederick M. Brown/Getty Images
The Stanford Cardinal women's basketball team has been one of the most dominant over the last few seasons, and part of that is because of the great all-around play of forward Nneka Ogwumike.
While averaging 22.5 points and 10.2 rebounds per game her senior year may have been impressive enough to garner the No. 1 selection, Ogwumike will bring so much more than that to the Los Angeles Sparks.
Not only is Ogwumike a pure leader that will help LA contend for titles over the next few seasons, it will be her maturity that allows her to step right into the WNBA and be a star.
Shenise Johnson
The Seattle Storm needs a player at No. 2 who will give them the most bang for their buck; that's where Miami University utility player Shenise Johnson comes in.
At 5'11", Johnson can play both guard spots as well as both forward positions with the right personnel on the floor. While Seattle loves her flexibility, it's the numbers she brings that make her the clear No. 2 pick.
The college star become the second player to score 2,000 points, grab 1,000 rebounds, get 500 assists and have 400 steals in her career, with Nancy Lieberman being the other.
Samantha Prahalis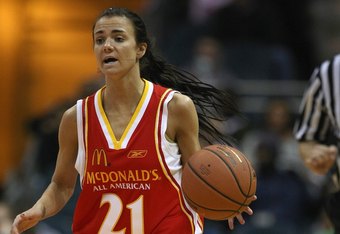 Jonathan Daniel/Getty Images
While this may be the sleeper pick of the draft, Ohio State point guard Samantha Prahalis is the best pure point guard coming out this year.
There is still an uncertainty around where Prahalis will land, but her talent is unquestionable.
With 19.8 points per game this season on top of her improved rebounding and already potent playmaking, it's clear that Prahalis upped the stakes this season and made it impossible for teams to pass up all of her talent.