NFC North Mailbag: Letters from the Frozen North
April 13, 2012

Well, this is up very late, but I have a good excuse—I was moving! Not across the country or anything, but with a family of four, any move is a big one.
So this is a bit later than I'd hoped, but we'll be back on track next week.
Or what passes for "on track" in my neck of the woods.
Two questions tonight and it's a Bear-a-palooza around these parts. Apparently Chicago fans are the only ones awake and/or paying attention.
Bears fans win.
So we have one very specific and one wider-reaching question today.
QUESTION: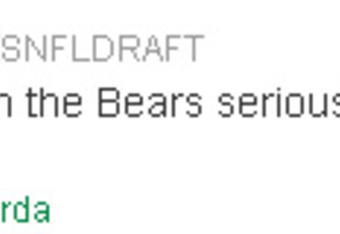 ANSWER:
If there is one befuddling thing about the draft smokescreens this season, it's the Bears' insistence that all is well on the offensive line, all evidence to the contrary. 
I remember at my first draft, talking to an NFL official who was trying to figure out what the heck Buffalo, Cleveland and Jacksonville's strategies were. Why they weren't taking quarterbacks and never seemed to, despite what we all thought was an obvious need.
I bring this up because what we think is a really obvious need often isn't considered one in the halls of the team facility.
Sometimes, as with Buffalo and Ryan Fitzpatrick, it works out. Often, as with both Cleveland and Jacksonville's situations (though Colt McCoy and Blaine Gabbert could bounce back), it doesn't.
In short, I have a hard time believing anyone is that sold on Webb after last year. Yet here we are, listening to Halas Hall tell us it's all fine and yes, Webb is totally our guy.
It's hard to fathom. My head and heart say "they can't," but experience tells me they really might.
Maybe they'll surprise us and make some great O-line Draft picks, but I kind of doubt it.
QUESTION: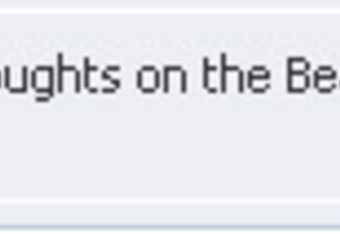 ANSWER:
Well Allan, my answer ties into a little of what I said to Kevin a minute ago—if they can't do better protecting Jay Cutler with improved offensive line play, it's going to be tough.
If they can stay healthy—keep Cutler on his feet, maybe get Johnny Knox back and Carimi plays better then he did before his injury—this is a team which I think has the tools to succeed, even in a tough division. At one point, I thought there could be three NFC North teams in the playoffs.
It's not outside the realm of possibility to think we could see that happen this year.
Aside from Cutler staying healthy and productive, something needs to be done about Matt Forte.
Don't get me wrong, I like Michael Bush. He's not Matt Forte though, and I think the Bears will notice the drop-off if Forte holds out.
To answer your question directly though—if Cutler stays healthy and upright, the line plays better and the defense holds up, this team will improve upon their 2011.