Seattle Mariners: 5 Hot Prospects You May Not Know
Otto Greule Jr/Getty Images
Coach Eric Wedge (right) and GM Jack Zduriencik are building for the future.
During the offseason, Seattle Mariners coach Eric Wedge and GM Jack Zduriencik made strides toward improving the woeful offensive production fans had to slog through in 2011. And after seven games, there seems to be signs that their retooling may indeed pay dividends. Chone Figgins is at last playing to his potential, Jesus Montero is showing promise and Kyle Seager is having what may turn out to be a breakout year.
With that being said, it is clear that this year's team will finish no better than third in a very tough AL West division.
Hopefully though. the Mariners will be able to use 2012 as a springboard to greater success in 2013 and beyond. That, of course, depends on what is happening on the farm.
Well, that's where the excitement begins.
All of the seals have been checked and the gauges calibrated, and as it turns out, the Mariners' pipeline is in very good condition. The farm system is deep—really deep, especially in terms of pitching, but also with the promise of future offensive production.
With that in mind, here are five prospects in the Mariners' farm system that you may not know of.
Begin Slideshow

»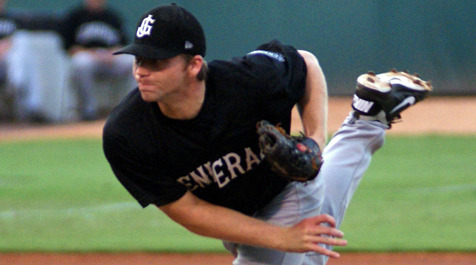 Andrew Carraway: Could a September call-up be in the cards?
Baseball America recently ranked the Jackson Generals the No. 1 most talented team in the minor leagues, which is quite a mouthful, but is nonetheless accurate.
The team boasts four of MLB's top 100 prospects. Nick Franklin is starting at shortstop and is definitely a high-value prospect. Their rotation consists of Taijuan Walker, Danny Hultzen and James Paxton—those three pitchers could very well anchor the M's rotation for the next decade.
However, not one of them is pitching as well as Andrew Carraway.
The Opening Day starter for the Generals, Carraway has so far pitched 13 innings, giving up only one run in the process. In his last start, he struggled a bit in the first inning but then settled down to retire the next 20 batters in a row. At 6'2" and 200 pounds, Carraway has good strength, as well as control.
The 25-year-old right-hander is currently 2-0 with a 0.69 ERA.
If he continues to perform at this level, expect to see him in an M's uniform before the end of the year.
ETA: 2013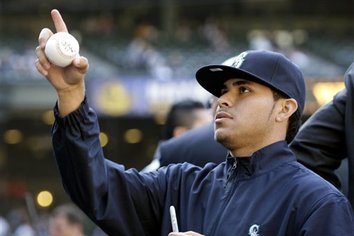 Stefen Romero is on fire.
After a modest first year in the Mariners' system, in which he hit .280 with 16 HR and 65 RBI, Romero is off to a phenomenal start in 2012.
As of Friday, Stefen is batting .438 with an OPS of 1.158. Overlooked by most scouts, he is playing like a man with something to prove, and that's a good thing for M's fans.
At 6'3" and 225 pounds, the 23-year-old right-hander has the size to provide real pop to future Mariners' lineups. The only question is where he will play. He played the middle infield in college, but it appears the Mariners see him playing more in right or left field.
Romero is definitely one to watch. In fact, if he continues his prolific hitting, M's fans could possibly look forward to watching him at "The Safe" before the end of this year.
ETA: 2013-14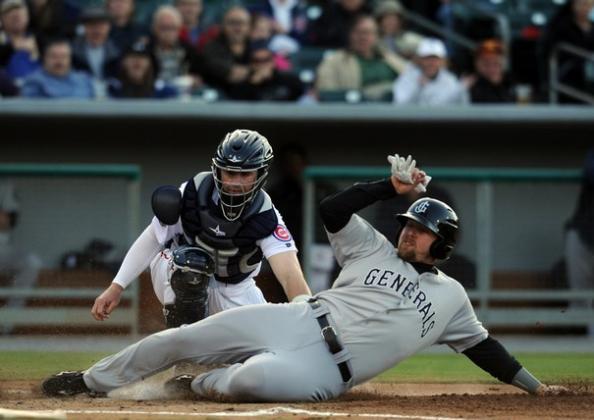 Rich Poythress is just one more top prospect playing for the Generals.
Drafted by the Mariners in the second round of the 2009 First-Year Draft, Rich Poythress spent 2010 with the High Desert Mavericks in the Class-A Advanced California League. Finishing the year with a .315 average, 31 HR, 130 RBI and a .960 OPS, Rich was promoted to the Jackson Generals of the Double-A Southern League.
2011 presented more of a challenge for Rich, and he found himself struggling to find his swing as his numbers dropped off severely. He lost his patience and by the end of the year his strikeouts almost doubled his walks.
With the 2012 season underway, Rich's production is back on track and he is currently batting over .300. More importantly his patience has returned, consequently he has almost twice the number of free passes as he does strikeouts.
If he continues to progress, Mariners fans could see him at "The Safe" as a September call-up.
ETA: 2013-14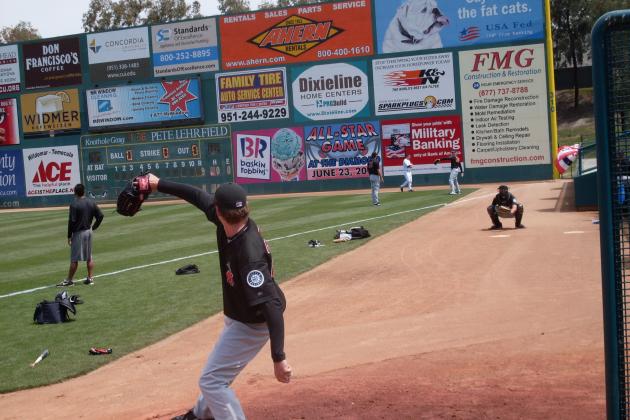 James Gillheeney, LHP High Desert Mavericks
Since being drafted in 2009, James Gillheeney has struggled with control and consequently finished 2010 and 2011 with less then stellar records.
It seems that his offseason work paid off and he's pitching much better this year. So far, through his fist two starts he is 2-0 with a 0.89 ERA and 11 strikeouts.
At 6'1" and 200 pounds, the rangy left-hander has the strength to be a solid third starter. That being said, Gillheeney could fit well in long relief as well. At 24 years old, he needs to show real improvement as well as solid consistency this year. However, if he continues to improve over the course of this summer, M's fans could get a glimpse of him this September when rosters expand.
ETA: 2013-14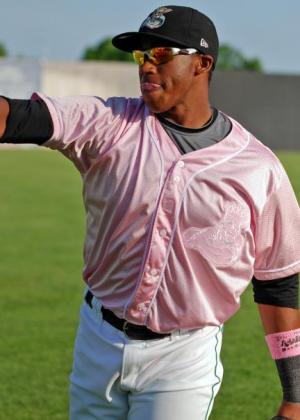 Alfredo Morales starting strong in 2012.
Alfredo Morales was signed as a 16-year-old undrafted free agent from the Dominican Republic in 2009. Quoted as being a "quietly intense worker," Morales has shown consistent growth at the plate.
In 2011, Alfredo finished the year with a .307 batting average and an .817 OPS.
At 19 years old, Morales is still young and has much work ahead of him. However, 10 games into the 2012 season, he is batting a solid .300 for the Clinton Lumberkings of the Class-A Midwest League.
Morales has yet to grow into his power, but at 6'2" and 190 pounds he has the potential to deliver. More importantly, he has good bat speed and can hit to all fields.
ETA: 2015