UFC on Fuel TV 2 Results: Questions Heading into UFC 145: Jones vs. Evans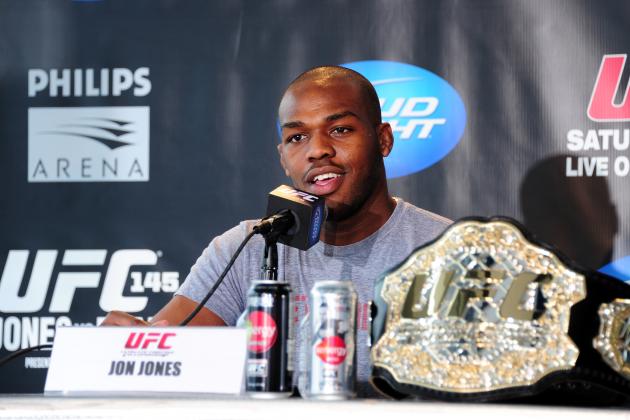 Scott Cunningham/Getty Images

UFC on Fuel TV 2 Live is in the books and the full results are below:
Alexander Gustafsson defeats Thiago Silva via unanimous decision (30-27, 30-27, 29-28)
Brian Stann defeats Alessio Sakara via knockout at 2:26 of Round 1
Siyar Bahadurzada defeats Paulo Thiago via knockout at 0:42 of Round 1
Dennis Siver defeats Diego Nunes via unanimous decision (29-28 x 3)
John Maguire defeats DaMarques Johnson via submission at 4:40 of Round 2
Brad Pickett defeats Damacio Page via submission at 4:05 of Round 2
James Head defeats Papy Abedi via submission at 4:44 of Round 1
Cyrille Diabate defeats Tom DeBlass via majority decision (29-28, 29-28, 28-28)
Francis Carmont defeats Magnus Cedenblad via submission at 1:42 or Round 2
Reza Madadi defeats Yoislandy Izquierdo via submission at 1:28 of Round 2
Simeon Thoresen defeats Besam Yousef via submission at 2:36 of Round 2
Jason Young defeats Eric Wisely via unanimous decision (30-28, 29-28, 29-28)
Now that the Stockholm card is behind us, we can turn our attention to the first pay-per-view card the UFC has presented since February.
UFC 145 will take place on April 21, and in case you have forgotten, it will feature a main event that will see Jon Jones defend his UFC light heavyweight title against his former friend and teammate Rashad Evans.
Here are the questions we have heading into that fight card.
Begin Slideshow

»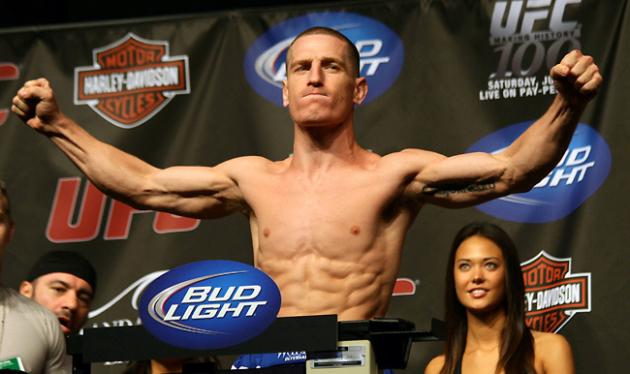 photo: MMAJunkie
Since winning season six of The Ultimate Fighter, Mac Danzig has not been able to get any real momentum going while fighting in the UFC.
In his first bout after his TUF victory, he defeated Mark Bocek via third-round submission. After that, he would go on to lose his next three, falling to Clay Guida, Josh Neer and Jim Miller. With his job seemingly on the line at UFC 109. Danzig earned a unanimous decision win over Justin Buckholz.
Controversy would reign in Danzig's next fight, as the referee, thinking that Danzig had gone out to a Matt Wiman guillotine choke, stopped the fight at the 1:45 mark of the first round. The stoppage clearly surprised Danzig as the very much conscious fighter argued vehemently against the stoppage.
Danzig made a spectacular comeback in his next fight. After being put on his heels by Joe Stevenson, Danzig came back and landed a perfectly placed left hand to the chin of his opponent. The punch sent Stevenson face first to the mat, ending the fight at the 1:54 mark of Round 1. The victory earning Danzig "Knockout of the Night" honors.
Danzig and Wiman then met in a rematch in October 2011. The fight would once again go to Wiman, but it would go the distance and earn both fighters a nice bonus for "Fight of the Night."
Danzig seems to be back on track, but he's fighting in a stacked division. He needs to deliver and deliver big if he wants to climb from the bottom of preliminary cards.
Two consecutive "Fight Night" bonuses are nice, but in the "what have you done for me lately" world of MMA, he needs to make the most of his fight against Efrain Escudero if he wants to move beyond fighting early on preliminary cards.
Hype can sometimes be a dangerous thing; too much and a fighter will have a hard time living up to expectations. At this point, it's hard to tell if that's the case with Stephen "Wonderboy" Thompson.
Thompson made his UFC debut at UFC 143, carrying an MMA record of 5-0.
Thompson looked great against Dan Stittgen, knocking him out cold with a head kick at the 4:13 mark of Round 1. Stittgen had barely hit the mat before the hyperbole began flowing freely about the greatness and bright future of Thompson.
The only problem with that is, he defeated Dan Stittgen—a fighter who basically stood in front of him giving him a juicy target to aim at.
I'm not taking anything away from Thompson. He may very well be a great fighter, but let's see how he fares against top-level competition that can take him to the ground and test his full skill set before we anoint him the next great UFC champion.
His opponent at UFC 145, Matt Brown, is probably not the fighter who fully tests Thompson, but he is a step up in competition.
Chad Griggs and his spectacular mutton chops will make their UFC debut at UFC 145.
Griggs comes over from Strikeforce with a career record of 11-1. All 11 of those wins have come via stoppage, with nine knockouts and two submissions. Oh yeah, those two submissions? They were due to punches.
In short, if you like striking and you like a fighter who seems to care little about his own well being, you'll like Chad Griggs.
Style points? Griggs gets a big zero, but if you miss his fight against Travis Browne, well, you'd be a fool.
Travis Browne will enter his fight against Chad Griggs with a record of 12-0-1—the only blemish on his record being a draw with Cheick Kongo—a draw that could have been a win for Kongo had he not had a point deducted for grabbing Browne's shorts.
But, he did grab Browne's shorts, and often, so the fight was declared a draw, and Browne remains unbeaten.
After the Kongo fight, Browne delivered one of the most spectacular knockouts of 2011 when he landed a perfect superman punch that toppled the 6'11" Stefan Struve to end their bout at UFC 130. That knockout earned him a nice "Knockout of the Night" bonus.
He followed the Struve fight up with a unanimous decision victory over Rob Broughton at UFC 135.
Of his 12 wins, Browne has won nine fights via knockout. If I was a betting man, I would put money down that this one is not going the distance.
Let's hope Griggs takes Browne up on that facial hair bet that he mentions in the above video—you know, just to make things a bit more interesting.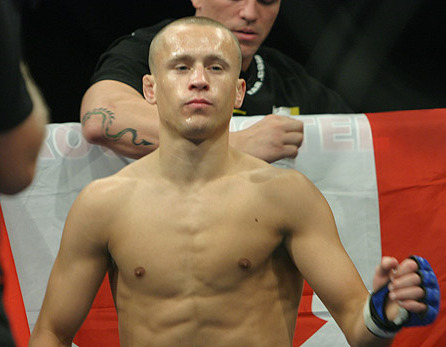 Photo: Scott Peterson for MMAWeekly.com
Mark Hominick started 2011 on a high note, defeating George Roop and earning a shot at UFC featherweight champion Jose Aldo.
When the two met at UFC 129, which took place in April, 2011, Hominick put forth a valiant effort against Aldo but fell short, losing by unanimous decision.
The $129,000 he earned for "Fight of the Night" may have been nice, but it most likely did little to remove the sting of not leaving the Rogers Centre with UFC gold.
When Hominick next stepped into the cage, at UFC 140, it was his first fight since his friend and trainer Shawn Tompkins had passed away. Hominick, perhaps letting emotion get the best of him, was very aggressive to start the fight, throwing a looping left hand that left him fully exposed.
His opponent, Chan Sung Jung spotted the opening and landed a right that put Hominck down. In seven seconds, the fight was over.
Hominck's opponent at UFC 145 will be former Tachi Palace featherweight champion Eddie Yagin. Yagin is coming off a loss in his last fight, dropping a unanimous decision to Junior Assuncao at UFC 135.
The fight is a huge opportunity for both fighters—a win for Yagin gives him a victory over a highly ranked featherweight, something that could send him up the divisional rankings. A win from Hominick and he keeps his name in the mix of the featherweight division.
With that being said, Hominick, a huge favorite over Yagin has a lot more to lose in this fight. With that weighing on his mind, will he make the same mistake he did against Jung or will he put things back together and put himself back on the road to contending for a UFC title?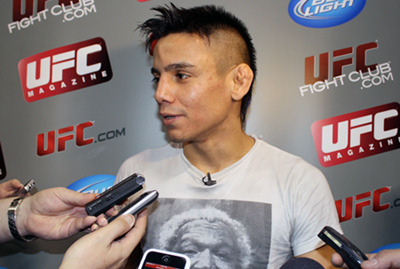 Photo: MMAJunkie.com
Not too long ago, Miguel Torres was known as one of the most exciting fighters in MMA. That all changed at UFC 130 when a new Miguel Torres emerged—a fighter who fought smart, looking for the win instead of looking to make the crowd stand up and take notice.
The new style did not pay immediate dividends. At UFC 130, Torres was the more aggressive fighter, looking for multiple submissions. The problem was that a lot of that aggression was from his back, leading the judges to give the fight to his opponent, Demetrious Johnson, via unanimous decision.
In his next fight, the new Torres style worked better, earning him a unanimous decision win over Nick Pace.
Torres is at an odd spot heading into UFC 145. He went through a very public firing from the UFC after posting an unfortunate tweet. After making amends, he was brought back into the fold. His bout against Michael McDonald will be his first since his return.
The question is will we see the "safe" Torres at UFC 145, or will the fallout from his firing and rehiring put pressure on him to return to his reckless style in order to get the fans back on his side?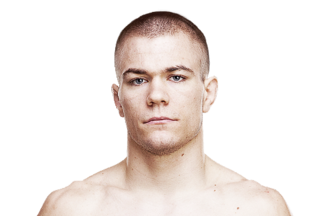 Michael McDonald has a professional MMA record of 14-1, which is pretty impressive when you consider that he just turned 21 this year.
McDonald's last loss came in May 2009 when he was TKO'd by Cole Escovedo while fighting for PFC. McDonald avenged that decision in 2010, knocking out Escovedo to claim the Tachi Palace bantamweight title.
After that win, he moved to the WEC, fighting once before the promotion was absorbed by the UFC. Since entering the UFC, he has gone 3-0, earning "Fight of the Night" honors in his debut. In his second fight, he took a split decision over Chris Cariaso and then followed that up with a "Knockout of the Night" performance over Alex Soto.
Many have the young bantamweight ranked in the top 10 of his division. McDonald will face the biggest test of his career when he faces Miguel Torres, a former WEC champion, at UFC 145.
A win over Torres and McDonald may begin whispers of a possible title shot.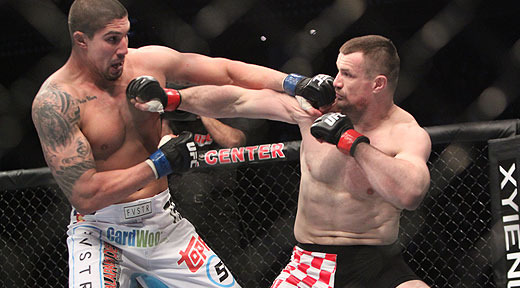 Photo: Ken Pishna for MMAWeekly.com
Brendan Schaub's career was on an upward trajectory before falling to Antonio Rodrigo Nogueira at UFC 134.
Prior to that fight, Schaub had won four straight fights, three via stoppage and one by decision. The UFC had increased Schaub's level of opponent with each fight, but his rise ended abruptly when Nogueira knocked him out at the 3:09 mark of Round 1.
Schaub is still a relatively young fighter and is still learning, but he could be at a crossroads when he meets Ben Rothwell at UFC 145. Rothwell is a step back in competition for Schaub.
A win is a necessity in this bout, anything else and Schaub may find himself stalled in the limbo that is gatekeeper of the heavyweight division.
While that's not the worst place one can find oneself, it surely isn't where Schaub wanted his MMA career to lead.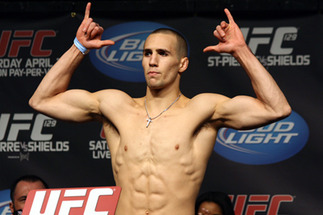 Photo: MMAJunkie.com
Rory MacDonald has compiled a professional record of 12-1 since making his debut in 2005. The one blemish on his record is a TKO loss to Carlos Condit. That stoppage came at the 4:53 mark of Round 3. Making matters worse, MacDonald was likely ahead on the scorecards when Condit earned the stoppage.
That almost perfect record and the fact that MacDonald has heard his name mentioned as a future UFC champion may be affecting his confidence, turning it into cockiness, which can often be the downfall or at least a wake up call for a young fighter.
The 22-year-old MacDonald seemed almost dismissive of Che Mills, his opponent at UFC, writing the following in his blog for Sportsnet:
I'm not worried about him and I'm not worried about this fight. I feel like I'm at such a high level right now and my confidence is at an all-time high. With that in mind, I don't visualize this fight with Che Mills going very long...
Confidence is great, every fighter needs confidence, but when it starts to veer into overconfidence or cockiness, things can become dangerous. That cockiness can provide the opponent and their camp inspiration, while at the same time causing MacDonald to possibly look beyond Mills and lose focus.
On the other hand, it could be the exuberance of youth, we'll all find out on April 21.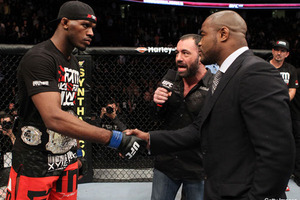 When all the drama surrounding Jon Jones and Rashad Evans began, it was an intriguing story, and most of us found that we were sucked in by the soap opera that surrounded the two fighters.
It was indeed a soap opera scenario. Two former friends pursue the same goal, but only one of them can possess the thing that they both so desire—the UFC light heavyweight title.
Fast forward to now and one has to wonder has the story gotten stale? Have injuries and time conspired to remove the anticipation that the fans had for this fight? Honestly, how many times can fans hear the same storylines rehashed before they grow numb to them and just tune them out, as if it was just background noise.
I'm not saying that fans aren't clamoring for this fight and looking forward to it, but if you compare the fervor from last year to now, well, the fire has seemingly died down surrounding this one.
I hope, in the next week, the UFC, the fighters, the fans and the media can stoke the flames of this one a bit more and get the casual fan interested in what is still, to the hardcore fan, a must-see bout.