MLB Trade News: 10 Players Who'll Be on the Trading Block All Year Long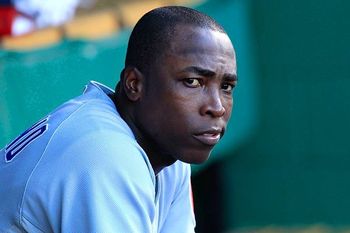 There are talented MLB players who—for various reasons—fit poorly with their current organizations.
At least 10 are already on the trading block, and that is where they'll stay in 2012 until deals are consummated.
Several earn too much money on rebuilding or struggling teams. Others continue to under-perform on contenders that have better internal options. Front offices are actively shopping individuals in both scenarios.
There's no guarantee that any of these trade baits will move during the season, but behind closed doors—or more likely, closed phone lines—their futures are being negotiated.
*Salary details from baseball-reference.com
Domonic Brown (Philadelphia Phillies)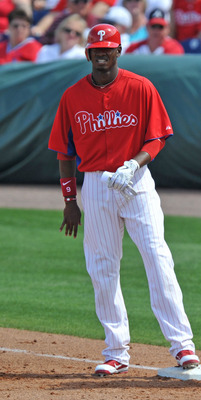 The Philadelphia Phillies clearly don't think of outfielder Domonic Brown as a franchise player.
A late-round pick in the 2006 Amateur Draft, Brown was considered one of baseball's top prospects entering last season, but he was unremarkable over 56 MLB games in 2011.
Brown had an opportunity to make the 2012 Opening Day roster despite his poor first impression. Considering Philly's preseason injuries, the big league club was desperate for offense from the get-go.
Alas, he was sent down on March 23 and told that, "they want to see me out there everyday." The consensus was that his defense wasn't big-league ready yet.
The front office is trying to sell his talent, who he could become. Gaudy stats at Triple-A Lehigh Valley would get other teams nibbling at Brown.
Contract status: pre-arbitration eligible (under team control through 2016)
Brandon Belt (San Francisco Giants)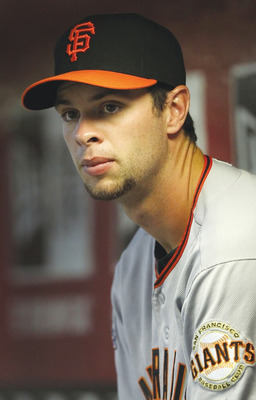 At least Brandon Belt is on his club's 25-man roster.
However, finding at-bats for the soon-to-be 24-year-old has been a challenge. It doesn't help that he looks uncomfortable at the plate this April (3-for-17 with seven strikeouts entering April 18).
The San Francisco Giants have capable, veteran players at left field and first base, Belt's two defensive positions.
He's blocked.
The 2010 world champs could use an experienced reliever to replace their quirky closer, Brian Wilson. He's a long way from returning to the mound after an MRI revealed structural damage in his pitching elbow.
Belt possesses a powerful swing that could entice other teams to part with a pitcher.
Contract status: pre-arbitration eligible (under team control through 2017)
John Lannan (Washington Nationals)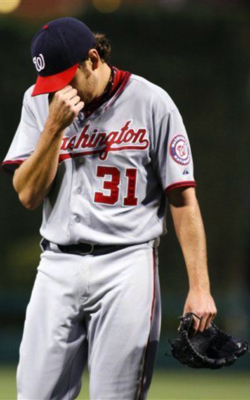 Gio Gonzalez is on fire. Edwin Jackson threw a two-hitter.
The new additions to the Washington Nationals starting rotation are delivering as expected. John Lannan is totally expendable as a result.
The soft-tosser lost to Ross Detwiler in a spring competition for the No. 5 slot, so he hasn't even pitched in the majors this season.
Inevitably, the Nats will have to swallow a chunk of Lannan's salary.
Who would pay full price for a pitcher who—although currently in his prime—barely punches out a batter every other inning?
Lannan is a liability to the entire organization now that he's losing badly at Triple-A Syracuse.
GM Mike Rizzo will work tirelessly to dispose of him.
Contract status: $5 million for 2012
Huston Street (San Diego Padres)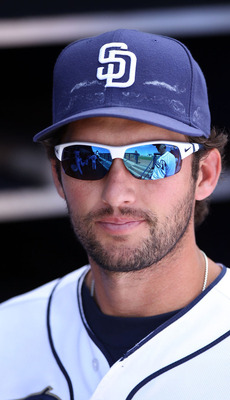 Dan Mennella of MLB Trade Rumors identifies San Diego Padres closer Huston Street as a potential trade candidate.Yes, Street only just arrived in San Diego in December via the trade market, but he's in the final guaranteed season of his contract.
The rebuilding Padres do not want to let him reach free agency. They realize that dealing him mid-summer could return a young, controllable player, someone who could be a part of the club's future.
Mennella points out that the Colorado Rockies—Street's previous team—are on the hook for his 2013 buyout.
This would make the 28-year-old a legitimate half-season rental for a contender who's interested in his services.
Contract status: $7.5 million for 2012, $9 million mutual option for 2013 with $500 thousand buyout
Mark Reynolds (Baltimore Orioles)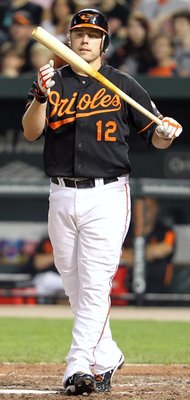 Contradicting all preseason predictions—including my own—the Baltimore Orioles are alone atop the American League East division.
Corner infielder Mark Reynolds has not been a key contributor to their hot start.
He's playing ugly defense and whiffing more often than the baseball world used to think was possible.
For once, the perennial cellar-dwellers have depth at first and third base. Wilson Betemit and Nick Johnson are candidates for expanded roles.
Reynolds earns a lot of money, but the Orioles believe he has enough value to be exchanged, not outright released.
Perhaps another franchise will ante up for his light-tower power just as they did after the 2010 season.
Reynolds slugged 37 home runs a year ago and 44 in 2009.
Contract status: $7.5 million for 2012, $11 million team option for 2013 with $500 thousand buyout
Brett Myers (Houston Astros)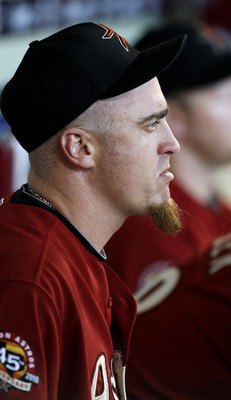 During spring training, the Houston Astros convinced longtime starter Brett Myers to adapt to the ninth inning.
In hindsight, he should have volunteered for the position!
His squad is struggling as expected, making for a light workload.
Fewer wins imply fewer leads, which presents fewer save opportunities. Myers pitched only twice through the first 11 team games.
If his 2013 option doesn't vest, he'll become a free agent.
Houston has no interest in pursuing pricey veterans given the weakened state of the organization.
Myers becomes increasingly valuable as trade bait with each scoreless inning he hurls.
Contract status: $11 million for 2012, $10 million vesting option for 2013 with $3 million buyout
Carlos Lee (Houston Astros)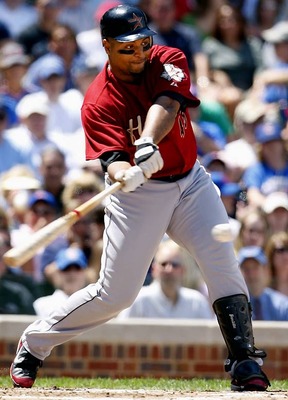 Carlos Lee, 35, is the graybeard of the Houston Astros.
Anybody who claims he's "washed up" would be hard-pressed to find another NL extra-base hit threat with comparable contact ability.
Lee is grossly overpaid for a mediocre fielder who lacks speed, but whichever club acquires him is only bound to him through the end of this season.
Greg Lucas of FOX Sports Houston insists that "Carlos Lee has stepped up as a leader" to disprove the misconceptions about his lack of dedication.
While intangibles are important, the Astros would still have to eat millions of dollars worth of salary to appease another club.
Lee has limited no-trade protection that allows him to veto moves to 14 unknown destinations (he waived his 10-and-five rights).
Contract status: $18.5 million for 2012
Bobby Abreu (Los Angeles Angels of Anaheim)
The Los Angeles Angels of Anaheim have been shopping the disgruntled Bobby Abreu ever since his trades demands in February.
The signing of first baseman Albert Pujols at the MLB winter meetings combined with the emergence of Mark Trumbo and recovery of Kendrys Morales has forced him into a bench role.
He is the weakest batter of the quartet and an ordinary corner outfielder.
Losing tends to bring the worst out of people. The slumping Angels should agree to terms with a suitor before Abreu becomes a distraction again.
Contract status: $9 million for 2012
Jake Peavy (Chicago White Sox)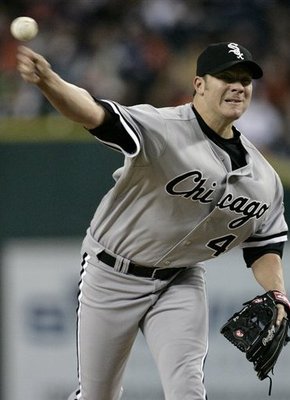 By all measures, Jake Peavy has gotten off to a fine start.
But he must maintain it—and stay completely healthy—for the Chicago White Sox to even entertain the idea of picking up his 2013 option.
His stay in the Windy City has been very disappointing. The low-lights include splitting time 50-50 between the disabled list and active roster, and pitching zero postseason innings.
Focusing on the present, he looks like his old Cy Young self so far this season. Right now, Peavy is valuable.
Covering the buyout for his upcoming option immediately makes him trade bait.
The White Sox could fill a few holes in dealing him.
Contract status: $17 million for 2012, $22 million team option for 2013 with $4 million buyout
Alfonso Soriano (Chicago Cubs)
New President of Baseball Operations Theo Epstein is trying to break down the Chicago Cubs as efficiently as possible to set the stage for a meteoric rise around mid-decade.
The most disgusting remnant from the prior administration is Alfonso Soriano's contract.
Through 2014, he will earn more money than superstar outfielders Ryan Braun and Matt Kemp!
And he's 36. And he's impatient at the plate. And he's always banged up. And the Cubs don't need him to rebuild.
Bruce Levine of ESPNChicago.com points out that the Cubs cut their losses in moving the volatile Carlos Zambrano by absorbing five-sixths of his 2012 salary.
Soriano doesn't come with as much baggage.
Spread out over three seasons, the transaction would be less expensive.
Contract status: $18 million for 2012, $18 million for 2013, $18 million for 2014
Keep Reading