UFC on Fuel 2: Questions We Have About Alexander Gustafsson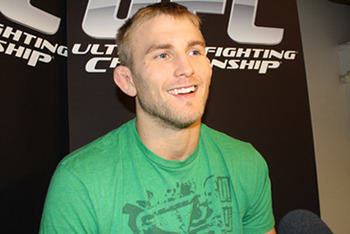 Tomorrow night marks the debut of the UFC in Sweden on an event that sold out faster than any MMA card in European history. In the main event, light heavyweights Alexander Gustafsson and Thiago Silva square off in the main event.
As a fast-rising star, Gustafsson has climbed into the Top 10 of one of MMA's most celebrated divisions after consecutive stoppage victories over gatekeepers Vladimir Matyushenko and Matt Hamill.
Here are the burning questions that we have about the young Swede as he prepares for the biggest fight of his career.
Can Gustafsson Go Five Rounds?
It's not that Alex has shown signs of cardiovascular weakness, but when you consider that he has never seen the third round during his 14 fight career, you have to wonder how far his gas tank will take him.
With Silva having a heavy striking style, Gustafsson may elect to grapple instead. Silva does possess a black belt in BJJ and trains with American Top Team, so working this fight to the ground may create a stalemate that drains both men.
Thiago Silva has gone for a full fifteen minutes in his last two bouts, but he is expected to have some hefty ring rust after a fifteen-month layoff. If a finish doesn't occur in the first round, there is the potential to see a very sloppy pair of rounds at the end of the night.
Will He Take This Fight to the Ground?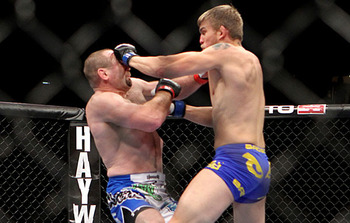 The striking prowess of Thiago Silva is enough to intimidate most fighters on the UFC roster. Both vicious and aggressive, 11 of Silva's career wins have come via KO or TKO. The smart game plan for Gusafsson would be to work his opponent to the mat and look for the stoppage there.
That being said, Gustafsson has won nine fights due to strikes, including a 41-second knockout over striker Jared Hamman in his UFC debut. It is reasonable to assume that the young Swede has faith in his standup abilities, and he should.
Will Gustafsson be too prideful to acknowledge that he might be at disadvantage on his feet?
Are Fans Ready to Accept Him as a Main Event Fighter?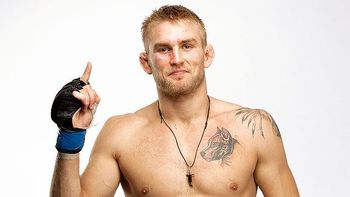 With a 13-1 record and a 5-1 record in the UFC, it is clear to see that Gustafsson is a success fighter. However, his biggest wins are against bland fighters who were unranked.
A step up in competition is certainly warranted, and headlining a card in his home country will definitely be thrilling for the live audience, but are the home viewers who have been without proper UFC programming for six weeks going to be satisfied by the star power of this rising stud?
Going into this fight, I say no, but if he pulls off the victory tomorrow, absolutely.
Keep Reading