WWE: 6 Divas Who Could Stimulate the Women's Division Right Now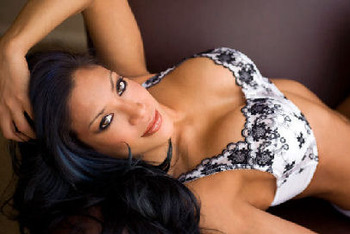 We all need change.
As we have been told for decades-- change is a good thing. And in the WWE, change within the Divas Division could be a very good thing.
Rumors about wrestlers returning (Lita) and going (the Bella Twins) means the horizon could be a shade of fantastic.
Right now, there is no real drama to anything that happens among the women.
Beth Phoenix is the dominant soul and everyone is jobbing to her. Whether the Eve angle picks up steam and she becomes a major player is unknown, as we keep waiting to see who will be the new piece of the puzzle to knock Phoenix off her perch.
With that said, here are some hot females who could give this division the lift it needs.
Trish Stratus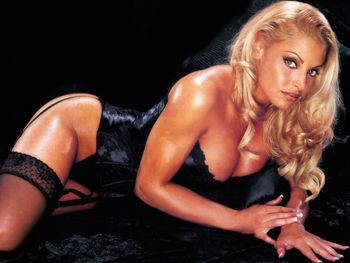 There was speculation that the Canadian bombshell would make her way back to the WWE to face Beth Phoenix at WrestleMania 28.
Boy, we wish she had.
Phoenix has been the bully in the schoolyard for some time and there does not seem to be a proven female wrestler who can take her down.
Stratus can wrestle and has never backed down from a fight. This could be one of those "once in a lifetime" battles.
Sable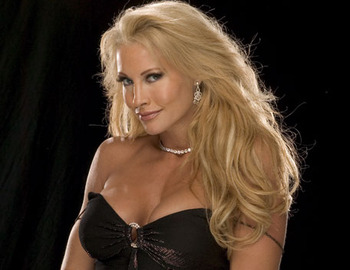 If you bring back Brock Lesnar, why can't you bring back his wife?
Yes, at one point Sable was a wrestler, but it would benefit ratings if we saw the blond beauty every now and then.
While Lesnar seems to be the "Next Big Thing" again in the WWE and is helping to shape a major program with John Cena, having Sable around may not happen.
But we can dream, can't we?
Having Paul Heyman back in the WWE fold is more likely than seeing the hot 40-something blond at ringside.
Mickie James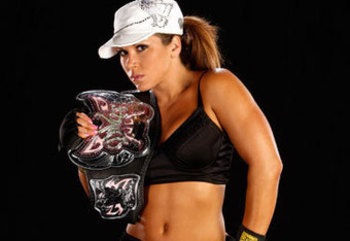 Mickie James is constantly in the Knockouts title picture. But recently, the popular female wrestler in TNA is at a crossroads in her career.
Having been a champion in both TNA and the WWE, she knows how to draw a crowd and can compete with the best and has faced the top stars in the past.
James is still ultra-popular in TNA, but her championship days may be behind her, as Gail Kim and Velvet Sky are vying for the Knockouts Title at Lockdown and could also give way to the duo of Sarita and Rosita.
Coming back to the WWE is the best thing for her.
Lita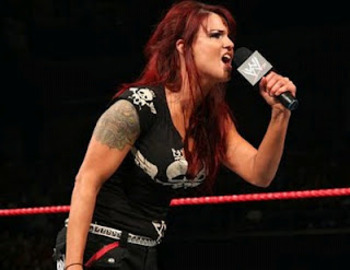 Oh, how I want this to happen. My dream girl comes home to the WWE.
Back in November of last year, she was the subject of rumors that she was involved in a love triangle with CM Punk and Beth Phoenix and that she had considered a return to the ring.
She left the company in 2006, but also has made overtures that she may want to get back into the ring.
Lita's style and creativity in the ring was a favorite of fans, but her love triangle with Edge and Matt Hardy made her an instant heel.
If she comes back to the company, lock her up as an opponent of Beth Phoenix and see if the animosity still rings true.
Melina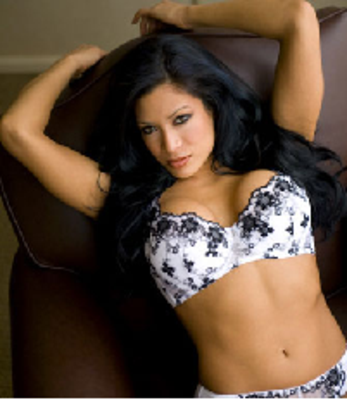 With the rumors circulating that John Hennigan (a.k.a. John Morrison) may return to the WWE later this year, could we also see his real life girlfriend, Melina, returning as well?
Melina was released from the WWE in August 2011.
What made Melina a fan favorite was her sexy and sultry character as either a manager of Morrison and The Miz, or as a singles competitor, where she was also a WWE Divas Champion.
Her look and ability in the ring is something this division has been lacking,
ODB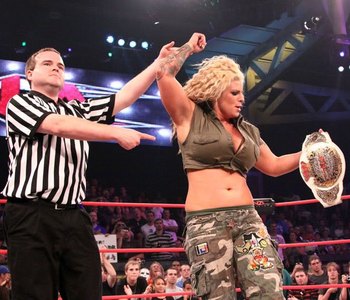 While she is entrenched in a program as the "wife" of Eric Young (I still have a hard time with this one), ODB is the type of wrestler who would thrive in the WWE during the Attitude Era.
Could she find another character and still be just as effective? Think of Steve Austin with boobs and lacy panties.
ODB was not involved in the No. 1 contender's match last week for the Knockouts Title and while she and her "husband" are the tag team champions, Jessica Kresa will never be taken seriously.
Keep Reading