Grading the Performance of Every MLB Team's Top Slugger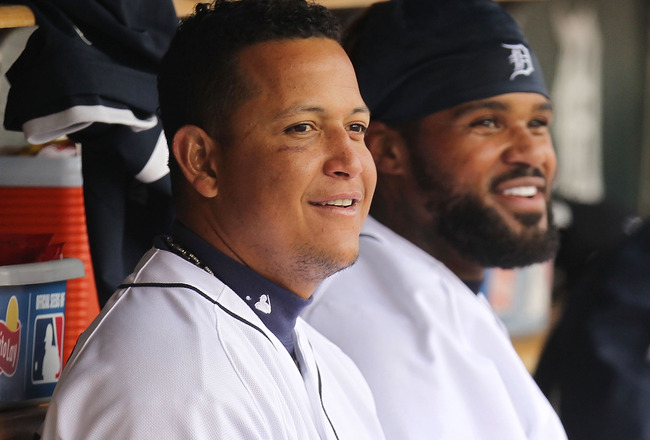 Gregory Shamus/Getty Images
Heading into the second weekend of the season, it is time to hand out some grades for the top sluggers in the game today.
There have been some injuries which have limited some key players, while other stars have jumped out of the gate strong and performed as expected.
The important thing to remember is that baseball is a long season. While it is important to get off to a good start, it is equally vital to keep things in perspective and realize that one week, good or bad, will not determine the outcome for the rest of the season.
With that, here are my grades for every team's top slugger.
Arizona Diamondbacks: Justin Upton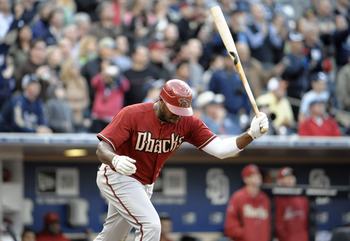 Denis Poroy/Getty Images
Justin Upton has had a terrible start to the season.
Upton is only hitting .133 without a home run or a run batted in and just one extra-base hit in 15 at-bats. Since missing a game with a jammed finger on April 9, his struggles have gotten even worse, going 0-6 in three games.
It is still incredibly early in the season and Upton will turn it around soon enough, but at this point he has been terrible.
Grade: F
Atlanta Braves: Dan Uggla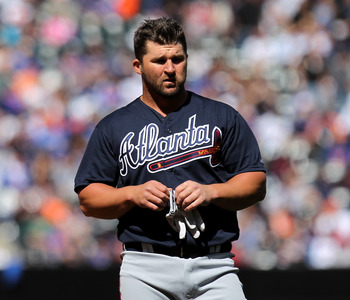 Nick Laham/Getty Images
Dan Uggla got off to a terrible start last season and Braves fans had to wait until July for him to turn it around.
2012 has been much of the same.
After leading the Braves with 36 home runs last year, Uggla started the season 1-13 and still does not have a home run with only one run batted in and one extra-base hit.
Grade: F
Baltimore Orioles: Mark Reynolds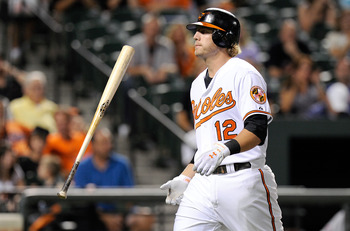 Greg Fiume/Getty Images
Mark Reynolds has never been known for his average.
Reynolds led the Orioles with 37 home runs last season and has hit 30-plus home runs in each of the last three seasons. At this point in the season he does not have a single home run, to go with strikeouts in 41 percent of his at-bats.
Grade: F
Boston Red Sox: David Ortiz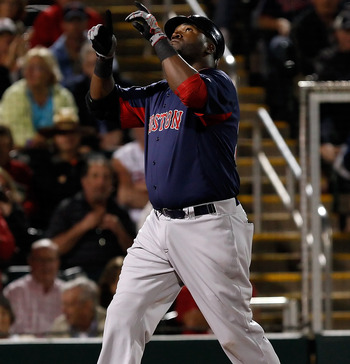 J. Meric/Getty Images
The Red Sox have a lot of sluggers in their lineup it is hard to choose just one, but Ortiz has been so good for so long, he earned the spot.
After leading the Sox in slugging percentage last season, Ortiz has not been bad thus far into the season hitting .304, but without a home run and only two runs batted in, he still has plenty of room to improve.
Grade: C
Chicago Cubs: Alfonso Soriano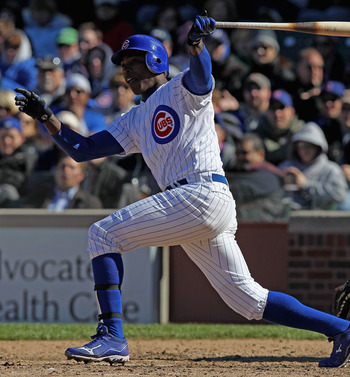 Jonathan Daniel/Getty Images
While Soriano is not the 40-40 threat he once was, he still has 20-plus in home runs each of the last 10 years.
After Carlos Pena and Aramis Ramirez departed through free agency, Soriano is the only serious power threat left in the Cubs lineup and he has been just OK so far this season. Despite not having a single extra-base hit in 23 at-bats, he leads the Cubs with six RBI and is hitting .304
Grade: B-
Chicago White Sox: Paul Konerko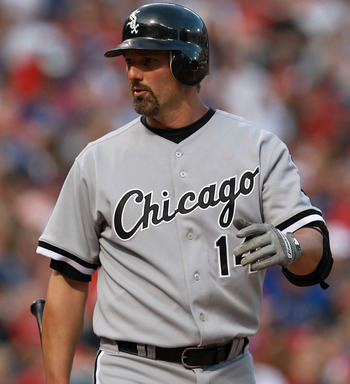 Ronald Martinez/Getty Images
With the departure of Carlos Quentin and the disappearance of Adam Dunn, Konerko hit 16 home runs more than any other White Sox player on their current roster in 2011.
This season, despite no home runs, Konerko has gotten off to a great start. He is hitting .450 with a .600 slugging percentage and five RBI, good for second on the team.
Grade: B+
Cincinnati Reds: Joey Votto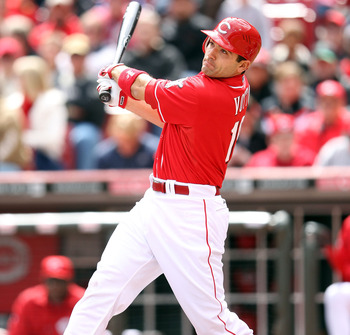 Andy Lyons/Getty Images
Despite Jay Bruce hitting more home runs last season, Joey Votto is the best slugger on the Reds and by far their most difficult out.
After 72 extra-base hits last season, Votto has gotten off to a strong start this season hitting .292 with the second-most runs and RBI on the team.
Grade: B+
Cleveland Indians: Carlos Santana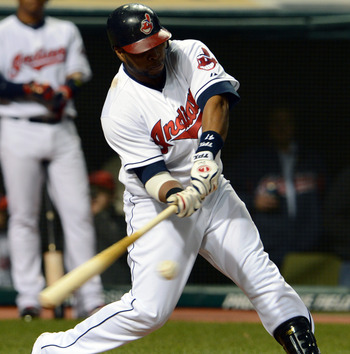 Jason Miller/Getty Images
Carlos Santana is going to top this list for the Indians for the next decade.
After leading the Indians with 27 home runs last season, Santana has gotten off to a decent start this year leading the team with two homers and four runs.
Grade: B
Colorado Rockies: Troy Tulowitzki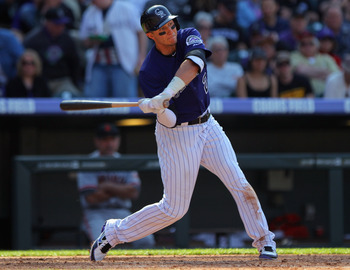 Doug Pensinger/Getty Images
Tulowitzki led the Rockies in doubles, homers, RBI and average last season.
This year he has gotten off to a strong start leading the team in runs and RBI again this season while slugging .522.
Grade: A-
Detroit Tigers: Miguel Cabrera, Prince Fielder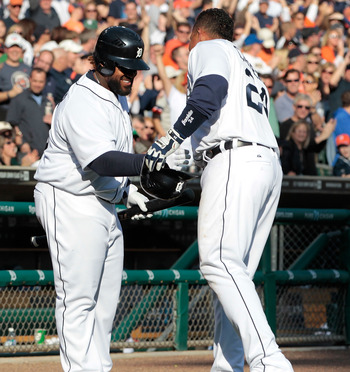 Leon Halip/Getty Images
Facing the Tigers is not a fair deal for any pitcher.
As a team, the Tigers have six regulars slugging greater than .600
Most teams do not have one.
The combination of Miguel Cabrera and Prince Fielder has been better than advertised, combining for five home runs and 13 RBI in six games with a combined OPS of 2.398.
Grade: A+++
Houston Astros: Carlos Lee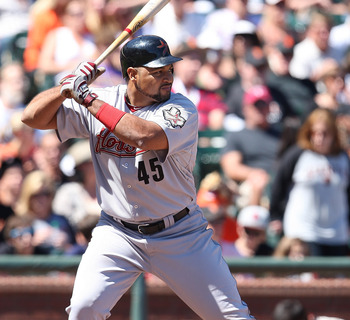 Tony Medina/Getty Images
Carlos Lee led the Astros in runs, hits, homers, RBI and walks last season.
2012 has been much of the same.
The Astros have some new young talent on the roster this season, but Lee is the only veteran presence in the lineup. With seven RBI already, he has been the biggest contributor on an Astros team that has surprised people sitting at 3-3.
Grade: A-
Kansas City Royals: Alex Gordon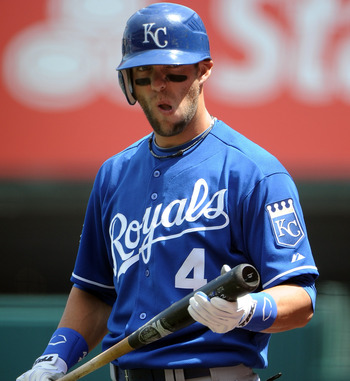 Harry How/Getty Images
There is a ton of young talent in Kansas City this season with Eric Hosmer, Mike Moustakas, Billy Butler and Alex Gordon leading the way.
After leading the Royals in home runs and slugging in 2011, this year Gordon has gotten off to a terribly slow spot.
Gordon is hitting just .091 in 22 at-bats with just one extra-base hit and eight strikeouts.
Grade: D
Los Angeles Angels of Anaheim: Albert Pujols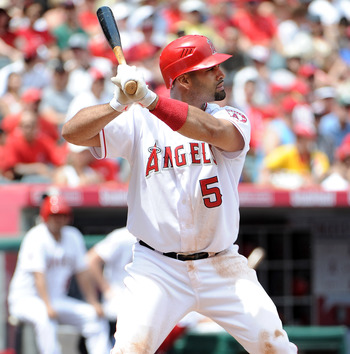 Harry How/Getty Images
Last season with the Cardinals, Albert Pujols only had one extra-base hit in his first 11 games while hitting .200.
This year Pujols has gotten off to an eerily similar start, hitting .217 through six games without a home run and only two runs batted in.
Pujols will still end up being Pujols, but at this point he has not yet delivered for the Angels.
Grade: F
Los Angeles Dodgers: Matt Kemp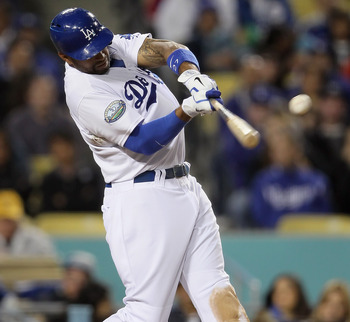 Jeff Gross/Getty Images
Dodgers fans have to be ecstatic that Andre Ethier has returned to the form that made him an All-Star these last two years, but the big slugger in L.A. is Matt Kemp.
Through seven games, Kemp is proving to be worth every penny of his $160 million extension hitting .412 with eight runs, nine RBI and a .712 slugging percentage leading the Dodgers to a 6-1 record out of the gate.
Grade: A+
Miami Marlins: Giancarlo Stanton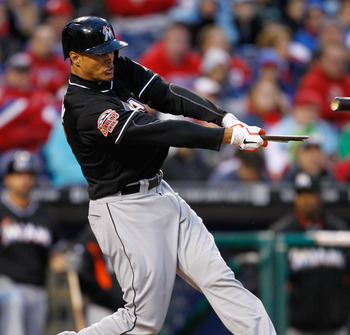 Brian Garfinkel/Getty Images
When healthy, Giancarlo Stanton is one of the best, if not the strongest power hitter in baseball.
The problem is, he is not healthy, and he may not be for the entire season.
Stanton has already missed a game due to knee soreness, and it has negatively affected his play. After 34 home runs last season, he is only hitting .240 with just one extra-base hit in six games this season.
Grade: F
Milwaukee Brewers: Ryan Braun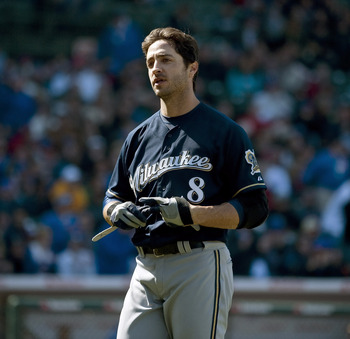 Brian Kersey/Getty Images
After a winter full of steroid allegations, Ryan Braun has not gotten off to the perfect start to the 2012 season.
Braun is not playing poorly, as his .304 average and .565 slugging would attest to, it is the one home run and just two runs batted in that leave Brewers fans and fantasy players wanting more.
Grade: B
Minnesota Twins: Josh Willingham
Rob Carr/Getty Images
Josh Willingham was signed by the Twins to add power to a lineup that sorely needed it.
Thus far in 2012, he has been everything they could have asked for and more.
Willingham has four home runs on the season, the rest of the Twins team combined has two. On top of that he is hitting .409 and leads all of baseball with a 1.000 slugging percentage.
Grade: A+
New York Mets: David Wright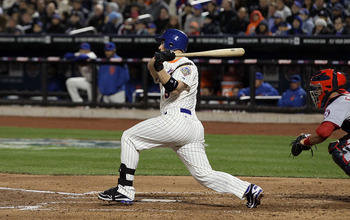 Jim McIsaac/Getty Images
2012 is a make-or-break year for David Wright, and he could not have gotten off to a better start.
Until he dove back into first base on a pickoff throw.
After starting the season 7-12 with a home run and .833 slugging percentage, leading the Mets to a 4-0 record, Wright broke the pinky finger on his throwing hand and will miss his third straight game Friday in Philadelphia.
In typical Mets fashion, Wright went from the highest of highs, to the lowest of low and until we see him back in game action, his grade is not complete.
Grade: Incomplete
New York Yankees: Curtis Granderson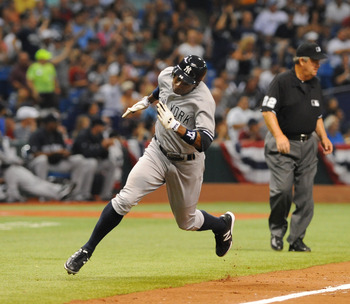 Al Messerschmidt/Getty Images
The Yankees are another team with a ton of power and the man who led the way last season with 41 bombs for the bombers was Curtis Granderson.
While he got off to a slow start, he has home runs in back-to-back games, including Friday's matinee, tying him for the team lead with Nick Swisher.
Grade: B-
Oakland A's: Yoenis Cespedes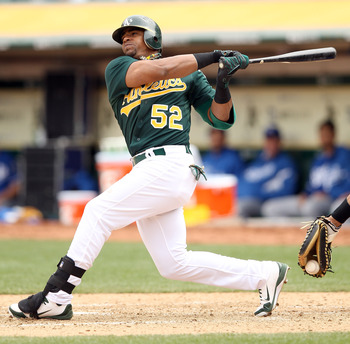 Ezra Shaw/Getty Images
At the start of the season, the Oakland A's had a lineup that looked devoid of power.
That all changed when Yoenis Cespedes debuted in Japan.
With multiple mammoth home runs already this season, Cespedes leads the team in runs scored, homers, RBI and slugging percentage sitting at .773.
The only question that remains is if he can make the necessary adjustments when the league has a book on him.
Grade: A
Philadelphia Phillies: Hunter Pence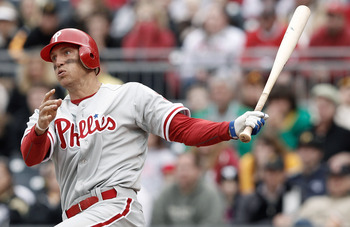 Jared Wickerham/Getty Images
With Ryan Howard and Chase Utley out of commission with injuries and Raul Ibanez now in the Bronx, the only power threat that remains in the Phillies lineup is Hunter Pence.
Thus far into the season, Pence has handled that role very well as he leads the team in hits, RBI, average, OBP and slugging percentage.
Grade: A
Pittsburgh Pirates: Andrew McCutchen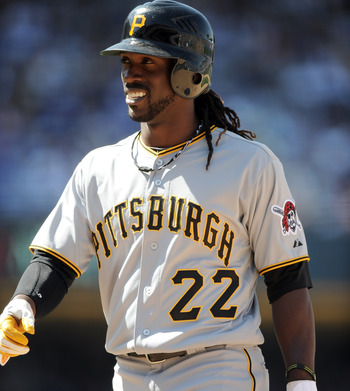 Harry How/Getty Images
The Pirates have not scored a lot of runs this season.
As a team they have only scored 11 runs in six games, and their team leader in RBI is Alex Presley with two!
McCutchen was the only player on their team last season with more than 20 home runs, and even though he is hitting .409, with only two runs scored, two extra-base hits and one RBI, he is not being the difference maker that the Pirates need him to be.
Grade: C+
San Diego Padres: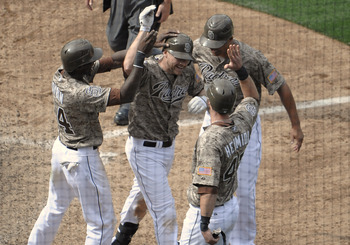 Denis Poroy/Getty Images
Last year, the Padres team leader in home runs was Ryan Ludwick.
With 11 home runs.
This season has been no different for the offensively-challenged Padres, as their entire lineup has struggled. Nick Hundley, who just signed a handsome contract extension, has started the year 0-19, leaving Jason Bartlett as their best hitter coming into Friday's action with .250 batting average.
The Padres are the only team on this list to get a team grade, and it is not a good one.
Grade: F
San Francisco Giants: Buster Posey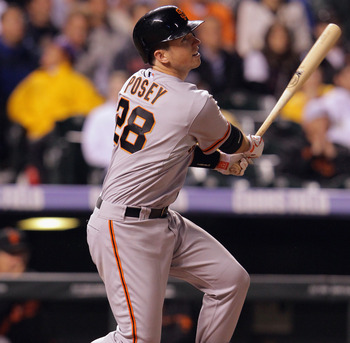 Doug Pensinger/Getty Images
After last year's awful collision at home plate, it is great to see Posey back in the Giants lineup and playing the way he has this season.
The fact that he played three games back-to-back-to-back to start the season is a great sign for the Giants moving forward, and the fact that he is hitting .294 with a home run is just the cherry on top.
Grade: A-
Seattle Mariners: Jesus Montero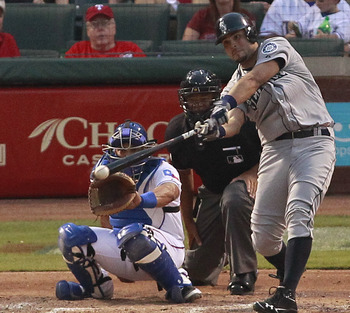 Rick Yeatts/Getty Images
Montero came into the season as the most hyped hitting prospect in some time, and after his sparkling debut with the Yankees last season, people were already comparing him to Edgar Martinez.
Unfortunately for Montero and the M's, the season has not started as they would have hoped. Montero is still without an extra-base hit, and while he still has an incredible amount of potential and may in fact turn into the next Edgar, it appears as if the hype came a little too soon.
Grade: F
St. Louis Cardinals: David Freese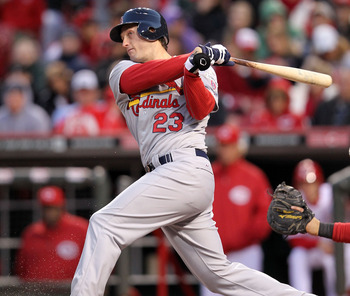 Andy Lyons/Getty Images
Fresh off a World Series MVP award, it appears as if David Freese is going after the 2012 MVP award for the regular season.
For the first week of the season, Freese has been virtually impossible to get out.
He is hitting .429 with three homers, 10 runs batted in and a .750 slugging percentage, leading the Albert Pujols-less St. Louis Cardinals to a 5-2 record and the second-most runs in all of baseball.
Who could have pictured that?
Grade: A+
Tampa Bay Rays: Evan Longoria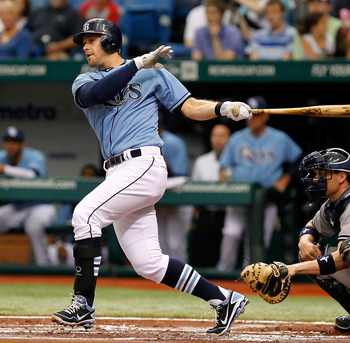 J. Meric/Getty Images
For his standards, Evan Longoria had a subpar 2011.
If the first week of the season tells us anything, it will not happen again in 2012.
Longoria is leading all of baseball with a .476 average and .577 on-base percentage, leading the Rays to an opening weekend sweep of the rival Yankees.
Grade: A-
Texas Rangers: Ian Kinsler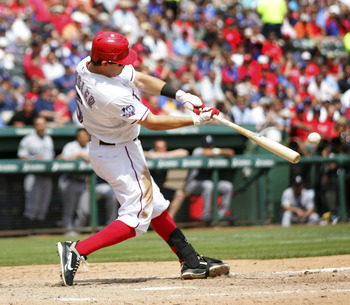 Rick Yeatts/Getty Images
Fresh off a new contract extension, Kinsler is a man on a mission to prove he is worth every dollar.
He is tied for the league lead with nine runs scored, and leads a Rangers lineup full of All-Stars in hits, homers and OPS. Kinsler has established himself as one of the most dangerous leadoff men in the game today.
Grade: A
Toronto Blue Jays: Jose Bautista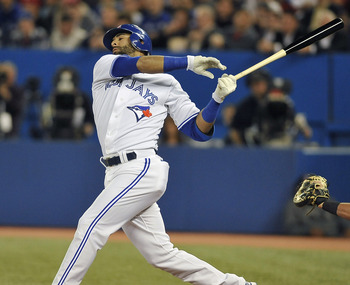 Brad White/Getty Images
After hitting 97 home runs in 2010 and 2011 combined, baseball's most prolific home run hitter has gotten off to a slow start.
Entering Friday's action, Bautista has just one extra-base hit in 23 at-bats and is slugging just .304 on the year, scoring just one run after 100-plus runs scored each of the last two seasons.
Grade: D
Washington Nationals: Ryan Zimmerman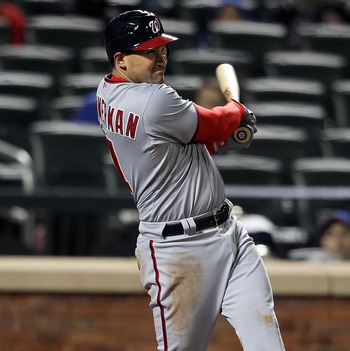 Nick Laham/Getty Images
One of the scary things about the Washington Nationals this season is that they have jumped out to a strong 5-2 start without much contribution from their best player.
Ryan Zimmerman is hitting a paltry .192 with a terrible .269 slugging percentage. Part of what makes Zimmerman such a special player is his outstanding defense, so even when he struggles on offense he still is a positive contributor.
That being said, if the Nationals want to keep this up, Zimmerman will need to turn it around, and I believe he will.
Grade: C
Keep Reading