NBA Midseason Report: Under- and Overachievers
The NBA is already halfway done and so far it had been amazing season for some players and a nightmare for others. This is a list of players who have surpassed their expectation and players who have performed below their expectations.
Over-Achievers
Jameer Nelson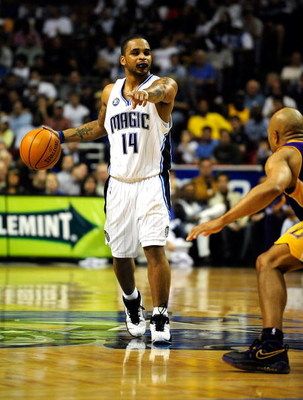 Stats: 51% FG, 17.1 Points 5.4 Assists 3.4 Rebounds 1.2 Steals
The fifth year point guard is finally having his long awaited breakout season. He is becoming one the premier point guards in the Eastern Conference.
Adding to his exceptional per game stats, he is becoming extemely efficient as he is shooting 51.1% from the field, 88% from the line, and 45% from three.
He is likely headed to Phoenix in the All-Star Game. Nelson is one of the reasons why the Magic are major contenders in the East.
Paul Millsap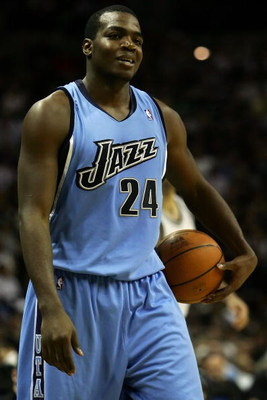 Stats: 56% FG, 15.5 Points, 9.5 Rebounds, 2.1 Assists, 1.1 Blocks, 1.3 Steals
Paul Millsap's opportunity came when Carlos Boozer went down with a serious injury. He wasted no time by scoring 21 points and grabbing 10 board in his second start of the season. He became very consistent as he had a whopping 19 straight double-doubles.
In 24 starts, his stats are staggering, he's averaged 17.9 points, 11.3 rebounds, 1.1 blocks, 1.3 steals, and 57% from the field.
He is a very good defender and does many of the small things for the Jazz. Millsap is a very good player with a bright future ahead of him.
Devin Harris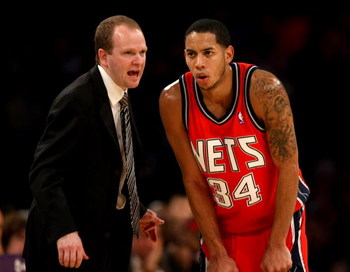 Stats: 45% FG, 21.8 Points, 6.4 Assists, 3.0 Rebounds, 1.6 Steals
Devin Harris was traded by the Dallas Mavericks to the New Jersey Nets last season. The Mavs made a huge mistake. He has had an amazing season, including two 40+ point games.
He has become one the best finishers in the league and great at getting to the charity stipe. He is possibly headed to his first All-Star game this season.
Honorable Mentions: Danny Granger, Nene, Shaquille O'Neal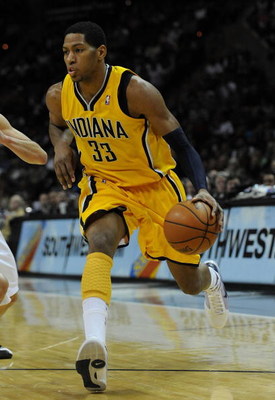 Under-Achievers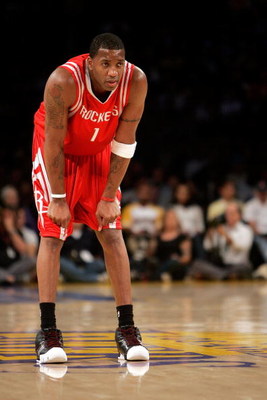 Elton Brand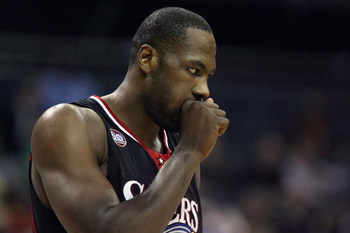 Stats: 45% FG, 15.9 Points, 9.8 Rebounds, 1.4 Blocks
Elton Brand was acquired by the Sixers in hope of contending with teams like Boston and Cleveland. Through 23 games, he was very disappointing as his team was under .500 and they had no chemistry. He suffered a dislocated shoulder and has missed the last month.
Shawn Marion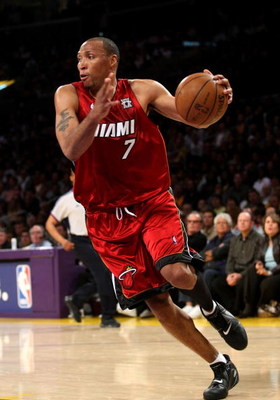 Stats: 48% FG, 12.0 Points, 9.0 Rebounds, 1.9 Assists, 1.0 Blocks
The Heat brought Shawn Marion in hopes of pairing an All-Star with their superstar Dwyane Wade. He has had a very disappointing season and he has been involved in many trade rumors.
Four years ago, Marion was a 20/10 player. Many people would say that he was just in a high tempo offense and piled up the stats.
He was expected to do just as good with the Heat in a much different style offense. It would be best for the Heat to trade him for a big man.
Baron Davis
Stats: 36% FG, 17.3 Points, 8.0 Assists, 3.4 Rebounds, 1.8 Steals
The Clippers signed Baron Davis in hopes of making the playoffs this season. Right now, the Clippers are sitting at the bottom of the Western Conference standings.
Although he has battle through injury this season, the Clippers were expected to be a playoff contending team. He is having a nightmare year from the field as he is shooting 36%.
Honorable Mentions: Amar'e Stoudemire, Tracy McGrady, Jason Kidd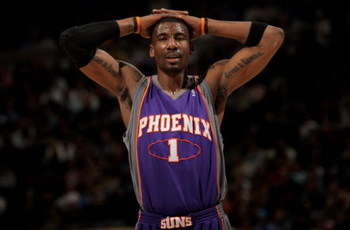 Keep Reading

Orlando Magic: Like this team?