2012 NFL Draft: Making Up Silly Vegas Odds to Pass the Time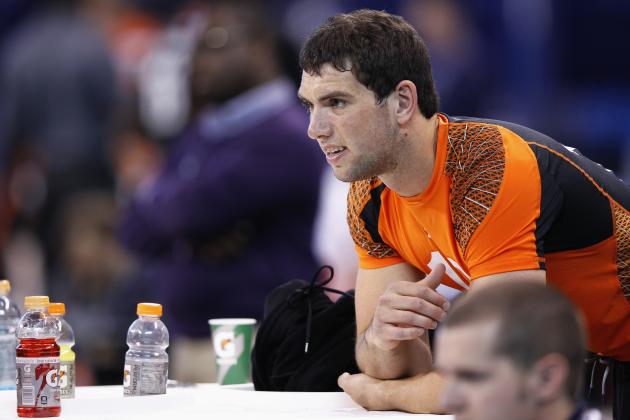 Joe Robbins/Getty Images

The NFL Draft can be one of the most important events of the season, helping shape the future of teams as they decide who will carry their chances of victory down the road.
However, the draft can also result in a lot of waiting around. As a result, fans may be looking for a few ways to help clear through the time. How about a few prop wagers (for bragging rights among friends)?
From socks to first kisses to "This Guy," there are a lot of different things to keep an eye out for.
Here are ten of the silliest Vegas-style odds to wager on during the draft.
Begin Slideshow

»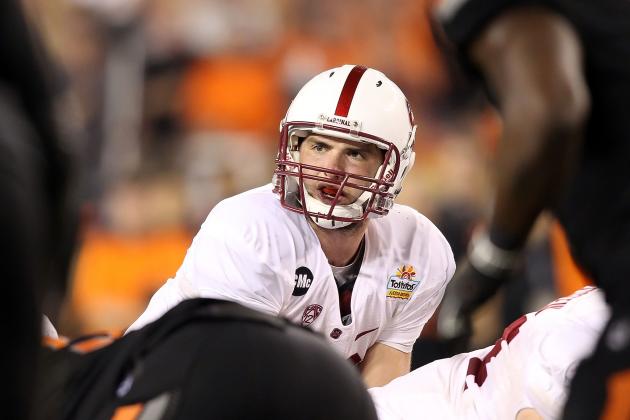 Christian Petersen/Getty Images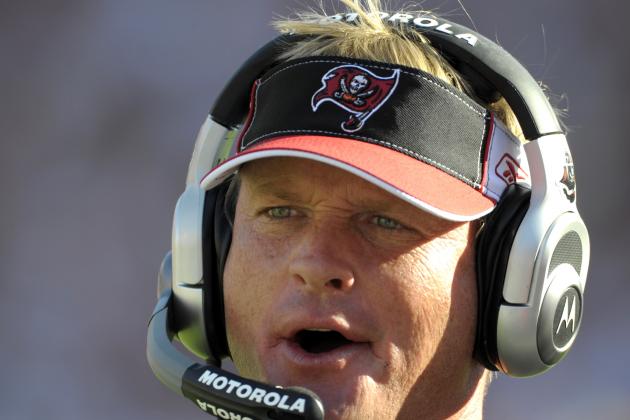 Al Messerschmidt/Getty Images

When it comes to talking about "This Guy," nobody does it better than Jon Gruden. Whether it's coaches, players, fans or the guy walking around with concessions, few can assign a common nickname quite like he can.
This guy knows what he's talking about at all times.
Over: 5-4
Under: 3-1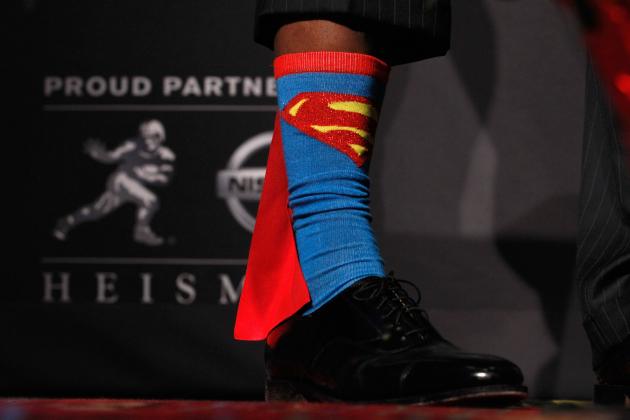 Jeff Zelevansky/Getty Images

Given his sock performance during the Heisman Trophy presentation ceremony, it would not be too big of a surprise to see likely second overall pick Robert Griffin III whip out some interesting socks and footwear for draft night.
Black Socks: 4-3
D.C. Comics Superhero Socks (Not including Superman): 2-1
Marvel Superhero Socks: 3-1
Polka Dot Socks: 6-1
Washington Redskins-themed socks: 7-1
Yellow Socks: 8-1
White athletic socks: 10-1
Superman Socks (again): 12-1
No socks: 20-1
Sandals: 100-1
Crocs: 150-1
The NBA Draft this past season was miserable, leaning almost entirely on Adele's "Rolling in the Deep" to get through the hours of coverage time. As great as the song is, a little variety may have been appreciated. Let's see if ESPN decides to juice up the playlist.
Over: 4-3
Under: 2-1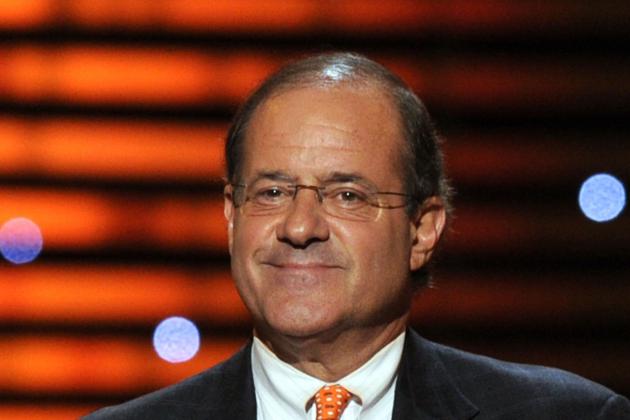 Kevin Winter/Getty Images

Nothing lets you know that Chris Berman is reading a highlight quite like his trademark "WHOOP" as players work their way around those who would try to stop them. Given the number of players and the limited knowledge to have ready to read, Berman may be going to his bag of tricks a little more than usual.
Over: 7-4
Under: 5-1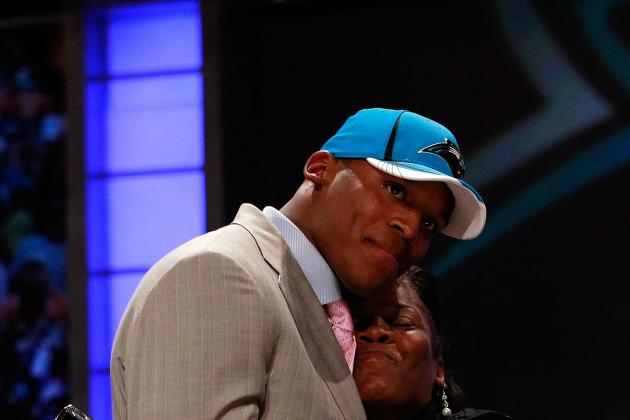 Chris Trotman/Getty Images

Who will the first overall pick kiss first after his name is called?
Mother: 5-4
Girlfriend: 4-3
Father: 2-1
Other Family Member: 5-1
No kiss before going to podium: 9-1
Right or wrong, fans who make their way to Radio City Music Hall demand satisfaction when it comes to draft picks. Missing on a pick in the minds of the fans can result in some pretty big boos (such as the Philadelphia Eagles' selection of quarterback Donovan McNabb over running back Ricky Williams in 1999).
Over: 3-1
Under: 4-3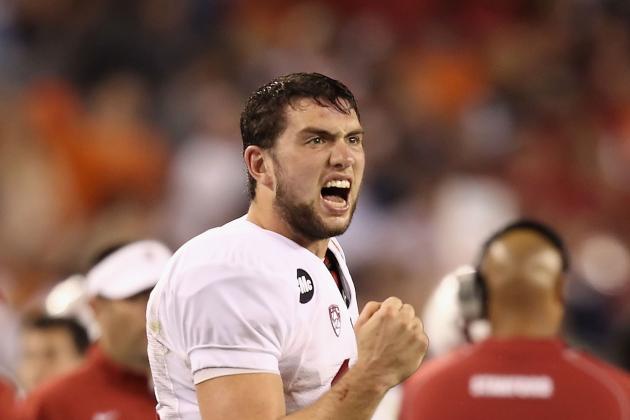 Christian Petersen/Getty Images

It may not be the best look, but Andrew Luck's neck beard has become his signature look during the buildup to the draft.
Unshaven face on draft night: 4-3
Clean-shaven face: 3-1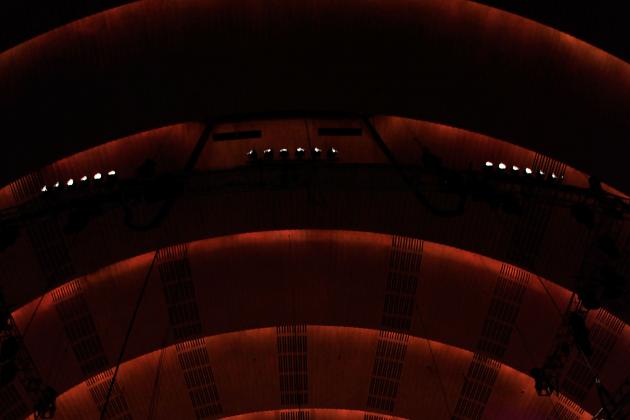 Chris Trotman/Getty Images

The NFL Draft has an interesting tendency of dragging on a little bit longer than anybody would imagine or hope for, as teams take their time on picks (each selecting team gets 10 minutes to make its pick). With 32 opening round picks...it can definitely take a while.
This pick would run from the start of the timer with the first pick all the way to the announcement of the final pick of the first round.
Over 5 1/2 hours: 6-5
Under 5 1/2 hour: 4-1
It's not easy being the commissioner, especially when you're booed at your league's marquee offseason event. Will Goodell hang around to take boos for long, or will a deputy commissioner eventually make his way out like last year's draft?
Over: 3-1
Under: 2-1