UFC on Fuel TV 2: Weigh-in Results for Gustafsson vs. Silva Fight Card
Use your ← → (arrow) keys to browse more stories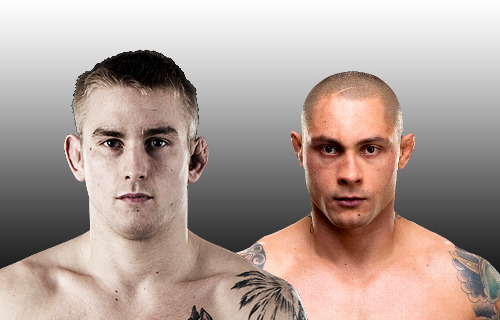 On Saturday, April 14 the UFC will finally return to action. The promotion has not held an event since it traveled to Sydney, Australia on March 3 to present UFC on FX 2. Like that card, this weekend's event will take place outside of North America, with the card being held in Stockholm, Sweden.
UFC on Fuel TV 2 will take place at the Ericsson Globe Arena, as is the company's first foray in the country. The main event will feature a light heavyweight bout between the highly touted Alexander Gustafsson and a fighter that will return to the Octagon for the first time since serving a one-year suspension, Thiago Silva.
Silva was suspended following his UFC 125 fight against Brandon Vera (a win overturned to a no-contest), as it was discovered the Brazilian had used a urine adulterant during his drug test.
Gustafsson is currently in the midst of a four-fight winning streak ,with all four of those victories ending before the end of the second round. In fact, of his 14 professional fights (13-1), only one has gone the distance.
The co-main event in Sweden will feature middleweight Brian Stann facing off against Alessio Sakara.
Full fight card
Main Card:
Alexander Gustafsson (205) vs. Thiago Silva (205)
Alessio Sakara (186) vs. Brian Stann (185)
Siyar Bahadurzada (170) vs. Paulo Thiago (170)
Diego Nunes (146) vs. Dennis Siver (147)*
DaMarques Johnson (171) vs. John Maguire (170)
Damacio Page (135) vs. Brad Pickett (136)
Preliminary Card:
Papy Abedi (171) vs. James Head (170)
Tom DeBlass (205) vs. Cyrille Diabate (206)
Francis Carmont (186) vs. Magnus Cedenblad (185)
Yoislandy Izquierdo (155) vs. Reza Madadi (155)
Simeon Thoresen (170) vs. Besam Yousef (170)
Jason Young (145) vs. Eric Wisely (145)
*Dennis Siver has two hours to lose one pound