Stars Who Will Never Win a Title by Themselves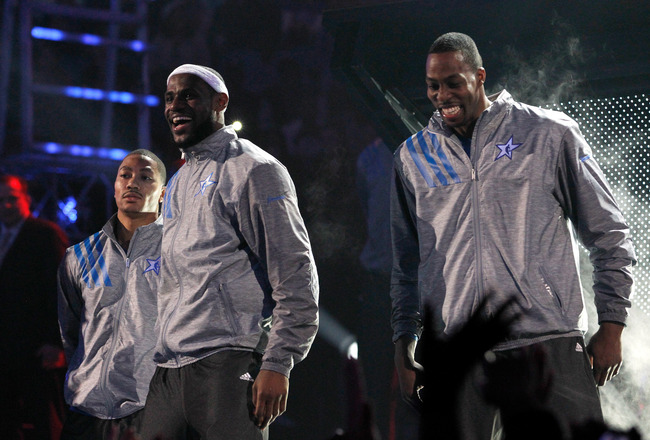 Ronald Martinez/Getty Images
When it comes to superstardom in the NBA, it is defined as the ability of a player to carry a team on his back to win and win big. But some stars just don't shine brightly enough to carry a team to a title.
LeBron James has been the best player in the NBA for years, but he was unable to carry the Cleveland Cavaliers to a title. Dwight Howard also has gotten close, but has not been able to make it over the mountain. There are more guys who lack what it takes to win a title by themselves as the lone star on a team.
Here are the superstars you can count on to never win a title by themselves.
LeBron James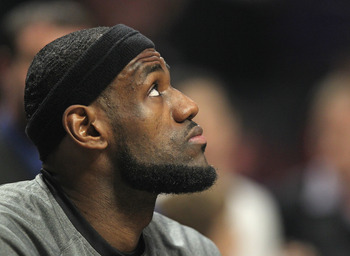 Jonathan Daniel/Getty Images
Despite being the best player in the world for a while now, LeBron James has still been unable to capture his first championship ring. He got Cleveland close a few times, even carrying them to the NBA Finals one season.
However, he was never able to do it alone, and now it appears that he won't get the chance to prove that he can do it alone. If he wins in Miami, it will be because he has Dwyane Wade and Chris Bosh to lean on.
Dwight Howard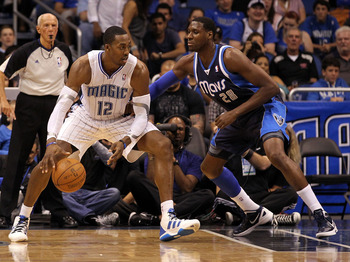 Sam Greenwood/Getty Images
Dwight Howard is one of the biggest difference-makers in the NBA. He completely changes a game from start to finish on offense and defense. That proof is that he has consistently won despite being surrounded by jumpshooters who can't play defense.
That being said, Howard will never win a title alone. He's the best-low post defender in the game, but his offensive skills leave much to be desired, and those are what win games in critical moments.
Steve Nash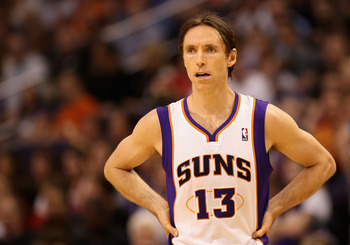 Christian Petersen/Getty Images
This one might seem like a forgone conclusion, especially given Steve Nash's age, but he's still bringing it every night at age 38 better than most did at age 25.
During his earlier Phoenix days, Nash led an up-tempo Suns attack that could be rivaled by no one. Had it not been for a few suspensions during the 2007 playoffs, he might already have a ring.
Either way, Nash did all that with Amar'e Stoudemire, and even though he is good enough to keep a team afloat alone (see Phoenix this season), he still can't win big alone.
Chris Paul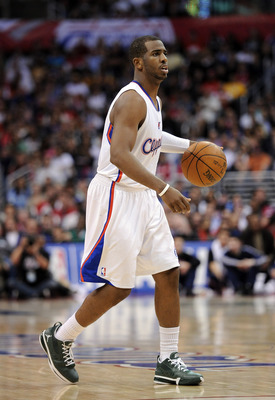 Harry How/Getty Images
Chris Paul is probably the most well-rounded point guard in the game. He can rebound, defend, score and assist as well as anyone at position almost. But he can't win one by himself either.
CP3 has been on some good teams, both in New Orleans and right now for the Clippers, but his teams have never been great. He is paired with Blake Griffin now, which helps his chances for a title, but not his chances of winning one alone.
Kevin Love
Stephen Dunn/Getty Images
This season has been a coming-out party for Kevin Love. Being in the top five in the league in scoring and rebounding is something that puts a guy in very exclusive company. But it isn't enough for Love to win on his own.
He's a great player and probably even could be the centerpiece of a great team. However, alone, he will not win a title. Teams can collapse too easily on him without help, especially given the position he plays.
Ricky Rubio looked he could be that help, but we can only be sure after he comes back next season from injury.
Kobe Bryant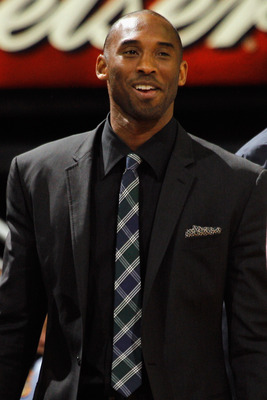 Chris Graythen/Getty Images
Oh yeah, I'm going there.
Kobe Bryant is considered one of the biggest winners in the NBA over the past 15 years, but let's look at his career a bit deeper.
He does have five championships, but did he really earn those alone? The first three were won by pairing Bryant with Shaquille O'Neal, who was the greatest big man in the world at that time. The last two were won with two seven-footers in the paint helping him out, one of which was the most offensively-skilled big man in the NBA.
I'm not saying Bryant isn't a great player; he's proven that. I am saying that he hasn't won one on his own and never will.
Carmelo Anthony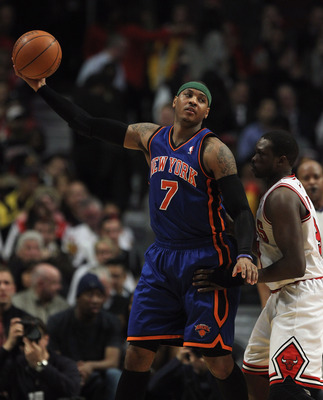 Jonathan Daniel/Getty Images
Carmelo Anthony is one of the best scorers in the NBA, but one thing that he has never done is really make everyone around him better by being on the court with him.
That's another mark of a superstar that can carry a squad to a championship. Don't forget, Anthony's Denver Nuggets teams didn't get to the top of the West until the addition of Chauncey Billups. One could argue he was a bigger leader there than Anthony.
Now, Anthony is in New York, surrounded by Tyson Chandler, Jeremy Lin, Baron Davis, Amar'e Stoudemire and others. And yet, his team is still mediocre at best. That should tell you something about this guy's ability to truly make a team better.
Keep Reading