5 Things We Saw in Drew Smyly's MLB Debut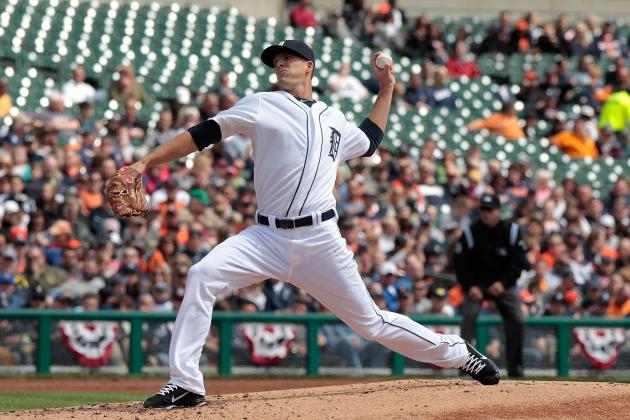 Leon Halip/Getty Images

In today's world, everyone can't wait to get their hands on the new thing. That's why people pitch tents and wait days to be the first one setting up the new iPhone. It's why movie-goers fill up on caffeine and head out to see the midnight premier of the new blockbuster.
That fresh feeling, however, can even leak on to the ball diamond when brand new talent is headed to the big leagues. Drew Smyly was that new "thing" people couldn't wait to see in action, and boy did he give people something to look at.
Starting off the game just about as bad as you could to finishing with a lone run on the score board, Smyly put baseball fans on quite the roller coaster. Watching him take down the Tampa Bay Rays' lineup gave the Tigers' faithful five notables to look at for the rest of his debut season.
Begin Slideshow

»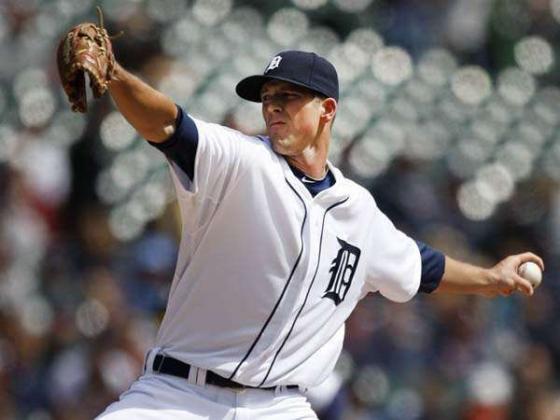 To start off, Smyly did not give Tigers fans anything to Smyl about (bu-dum, tss).
His first major league pitch was a picture perfect strike, but then Smyly said to himself "this is already boring, I need a challenge." He then proceeded to give up a walk, a single, then another walk. Bottom line is that he seemed more nervous than Barry Bonds taking a drug test. You know, classic rookie debut stuff.
Once he focused himself and realized what kind of a pickle he was in, he mowed down the next three hitters and walked back to the dugout with the swagger of a champion.And then proceeded to do so the rest of his four inning outing.
It was just about as weird of an inning as you can start your career, but at the same time it was oh-so-perfect. He showed his jitters, scared Jim Leyland, and then said "just kidding" to the baseball world and showed everyone why he made it on the starting rotation.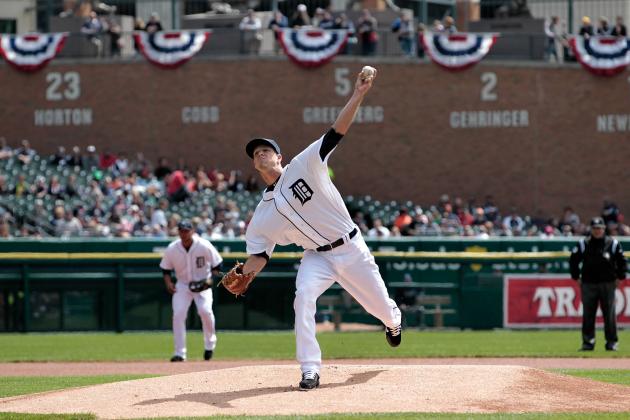 Leon Halip/Getty Images

Drew Smyly has so many different kinds of fastballs, you almost start to run out of fingers while counting. He possesses a four seam fastball, a sinking fastball, and, his bread and butter, the cut fastball.
Former Tiger Carlos Pena handed Smyly his first home run surrendered in the big leagues, but he returned the favor with speaking highly of his devilish pitch.
"You're thinking that's a cutter, that's not a slider but the depth was pretty big and the speed was cutter speed," said Pena, according to The Detroit Free-Press.
That kind of respect is something that pitch deserves, because it could get him out of jams with just a flick of the wrist. Being a young gun on the mound can certainly be a stressful task, but with a pitch that can fool the most seasoned of all veterans, life on the bump can be a lot easier.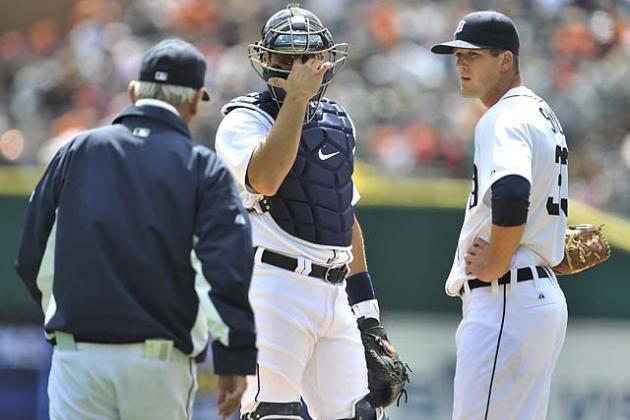 (Robin Buckson / The Detroit News)
Just like a toddler learning to walk, this rookie pitcher could use some helps with his balance.
This isn't a weakness, however, that could damage a career. Heck, even Justin Verlander admitted he needs to work on his balance, and look at the pitcher he is.
Right at the beginning of the game Smyly was falling off the right side of the mound on his follow through, and his pitches were tailing off right with him. His loss of balance probably led to the walks and lack of control in the first inning, but once he tightened it up he was good to barrel through the Rays lineup.
Although the balance improved quick, it still wasn't all that close to picture perfect. Once he released the ball he was in no position to field the ball, and that was displayed when Jose Lobaton hit a grounder right up the middle. Could have been a contested ground ball, but instead Smyly was forced to leap out of the way and save his ankle from getting nailed.
So yes, he had a good outing today, but if he can work on his balance he is looking at better accuracy and stronger defense.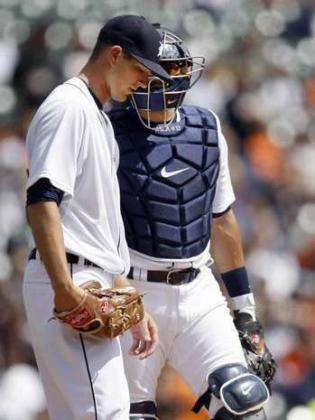 Plain and simple, Smyly loves pressure more than Miguel Cabrera loves fastballs.
Think about it, when did Smyly start clicking and getting people out? When it was bases loaded no outs, of course.
When did Smyly give up his lone home run? When there was no one on base and no pressure applied.
Smyly let six runners on base and let all six out to dry. There really isn't anything else to say other than he thrives when he needs to thrive.
Heck, I would even vouch for Smyly walking the first two or three batters every inning and then going from there.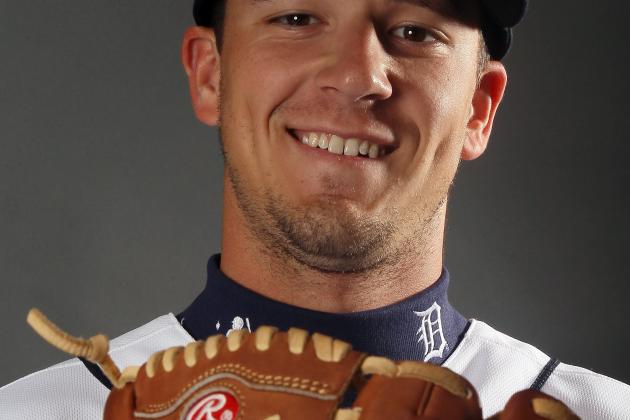 Elsa/Getty Images

It was a short outing, but nonetheless it was a solid debut outing.
He didn't get the win, because the Tigers are attempting to go the whole season with zero wins in their starter's names, but he deserved one. He gave up only one earned run, just one walk after his first inning jitters settled, and struck out four batters.
He saw adversity, reset his own composure when he needed to, and showed big league maturity throughout the game. He very well could have been knocked out of the game in the first inning, but he showed his head is too strong to let that happen.
Best part is, this isn't a line up filled with a bunch of schmoes.The Rays have one of the better lineups in the game, and to only hold them to one run in your first outing isn't too shabby by any means.
So is this newbie ready to hang around Comerica Park for a while? I certainly don't see why not.