Links to the Best in NFC North Coverage, April 12th, 2012 Edition
April 13, 2012

As you read this, I am in the process of moving to a new apartment with my family. Either I am directing movers or buried under an avalanche of boxes. If it's the second, I have enjoyed serving you and prefer to be cremated and dumped into a keg of Guinness. If it's the first... I still want to be dumped into a keg of Guinness.
Basically, I expect I need beer by now. Even at 9 a.m.
I will return sometime this afternoon to do the mailbag and a few other pieces, so come back later.
To tide you over, here are some of the best links from the last 24 hours or so.
Chicago Bears

ESPN.com writer Kevin Seifert wrote a story (with video!) about the possibility of North Carolina Defensive End Quinto Coples falling to the Bears. He also wonders who is next for a big contract after Lance Briggs—Forte or Urlacher.
Meanwhile, Lester Wiltfong at Windy City Gridiron takes a crack at figuring out what is in GM Phil Emery's head.
B/R's very own Aaron Nagler takes a look at how the offseason moves have made Brian Urlacher a happy camper—for now.
Green Bay Packers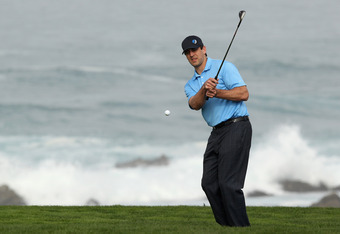 Ezra Shaw/Getty Images
CheeseheadTV.com reports that Aaron Rodgers is still in the running for the Madden cover. Come on Cheeseheads, you aren't voting for Megatron enough... (I will indeed run that joke into the ground, folks).
Right here at Bleacher Report, Bob Fox looks at the best-case scenarios for the Packers in the NFL Draft.
Minnesota Vikings

Jeremy Fowler at the Pioneer Press saw the same thing I did when scanning Mock drafts yesterday—that overwhelmingly the entire Draftnick Industrial Complex sees USC OT Matt Kalil ending up with the Vikings.
The Star Tribune got tired of talking about Kalil has been looking at some potential options for later picks the Vikings could make. Here's the second, third and fourth rounds.
Detroit Lions

Tim Twentyman has some great Lions takes from National Football Post writer Wes Bunting on who the Lions should target in Round 1. I know Wes pretty well and he's sharp, so if you aren't reading him then you should be.
At the Detroit Free Press, Dave Birkett has some more draft thoughts, as he looked at 15 mock drafts only to find out there's little consensus amongst experts.