Mayweather vs Cotto: A Look at the Ring Kings Undercard on May 5th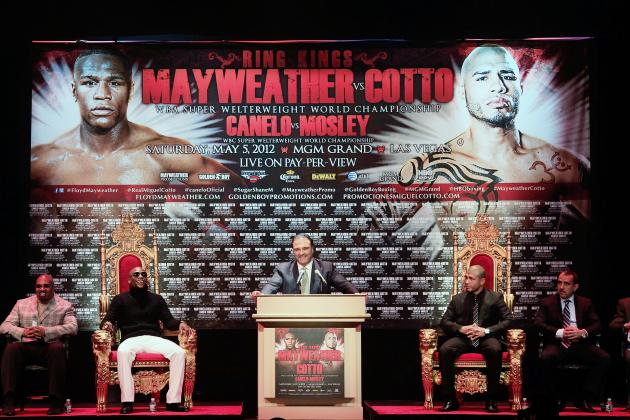 Chris Trotman/Getty Images

With the mega fight between Floyd Mayweather Jr. and Miguel Cotto less than a month a way, people are steadily becoming excited at the show they'll receive come May 5th.
But the question here, is what kind of bang will you get for your buck?
Many people are probably just tuning in to watch Mayweather vs Cotto or maybe a combination of the main event with Saul Alvarez taking on former titlist and boxing veteran, Sugar Shane Mosley.
There are other people though that look at the whole package and determine it's value from there.
For those other people, here is a look inside the Ring Kings card for May 5th.
Follow me on Twitter
Follow my group on Facebook
Begin Slideshow

»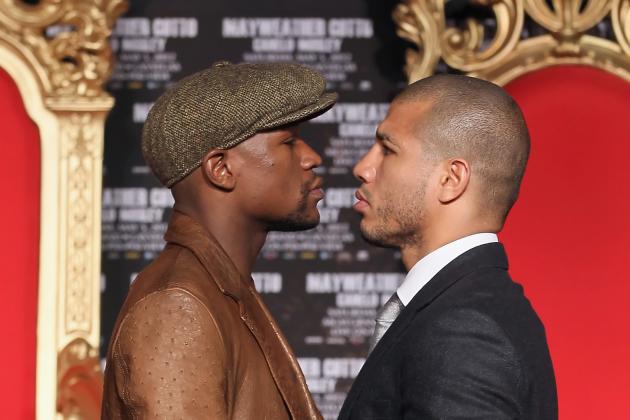 Jeff Gross/Getty Images

I think that this will be an entertaining fight, a lot better than what I've heard most people saying about it already.
I've heard people say it won't even be close, Mayweather will KO Cotto in six, Cotto will be crushed.
I don't see things going like that, but hey, I might be wrong.

Personally, I see Cotto giving Mayweather one of his toughest fights in a while. He's looking sharper with Diaz in his corner, he's been working on stamina issues, he's at a weight advantage, he's still young and physically able to bang and he has one of the most intelligent men in the game in his corner.
Will Cotto win?

Maybe.
Maybe not.

What I do know is that this fight will be more competitive than people think and that we're all in for an exciting fight.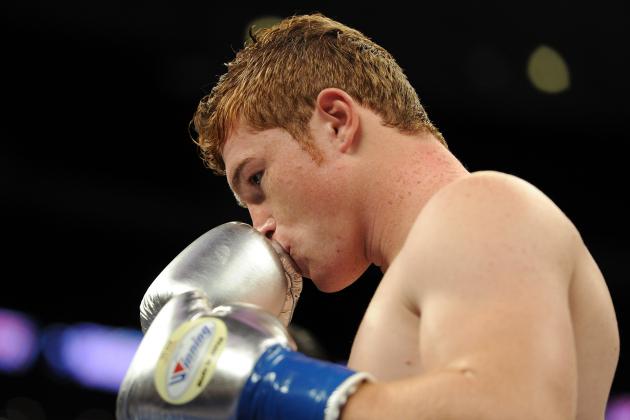 Harry How/Getty Images

Let me be very blunt.
This is a mismatch and shouldn't be happening.
Canelo has honestly not fought a serious contender for his title. Not when he picked it up by beating welterweight Mathew Hatton, not in his last fight against a faded and over-the-hill Kermit Cintron. His best opposition for the tile was probably Ryan Rhodes who is more of a domestic fighter than a world contender.
Mosley is pretty much done at this point. You never know, maybe he'll surprise us like he did against Margarito way back when. But he has yet to show this, since then he has given sub-par performance after sub-par performance.
I don't think Mosley has a chance in this fight. Mosley was brought in for his name.
The reason why this is happening is evident and I hope that next time around we'll see Alvarez take on some better competition.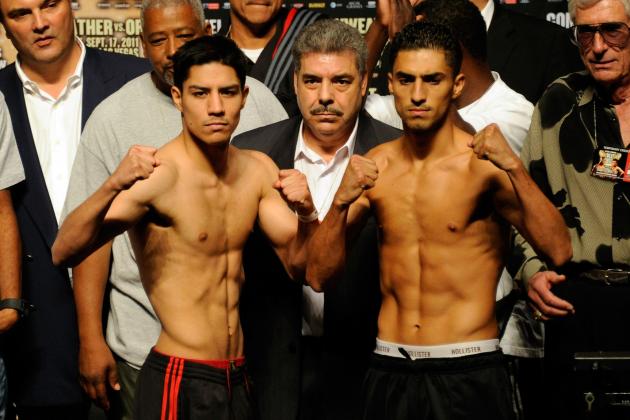 Ethan Miller/Getty Images

This is an intriguing match up.
In Vargas, you have a young and undefeated up-and-comer taking on the former Contender star, Alfonso Gomez.
Vargas is a good fighter with decent skills and speed. He's slowly making his way up the ladder towards a world title shot, and if he beats Gomez, he'll be that much closer.
Gomez won't go down that easily. He has a lot of experience fighting current and former world title holders. He's best known for his stint on the first season of the Contender and knocking out Arturo Gatti. He has actually fought against two of the people on the card, Saul Alvarez and Miguel Cotto.
He's more experienced than everyone on Vargas's resume and will surely put him to the test on May 5th.

Vargas arguably lost his last match against Joseito Lopez by fading in the later rounds and snatching up a split decision. He looked strong in the beginning and mellowed out near the end. Had Lopez continued to pressure Vargas while he was resting, he could have won.

Gomez will know what to do and take advantage. He's a lot better than people peg him to be and performed well against Canelo when he moved up in weight to challenge him for the title last year.
I have Gomez winning by decision and will be surprised if he doesn't.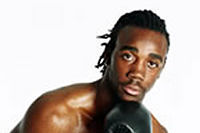 This fight can be quite interesting if the right things happen.
On paper, this bout looks interesting. You have Carlos Quintina, a man who gave Paul Williams his first loss, and has won at the world title level. You also have Latimore, who has fought for a world title against opponents like Sechew Powell and Corey Spinks.
In reality, Quintina hasn't done anything meaningful in a while. Quintina is old, and although he's won by KO in his last three wins, they were against very mediocre opposition. He's not the same fighter he once was.
Latimore is a decent young boxer with athleticism and a decent amount of skill. He may never win a world title, but he's good enough to be a legitimate contender. In his last fight against a replacement, Latimore was in cotnrol of the fight before being rocked hard and almost giving away the fight.
I don't know who'll win, I do think it will be close. Whomever ends up winning, I think they will eke out a split decision.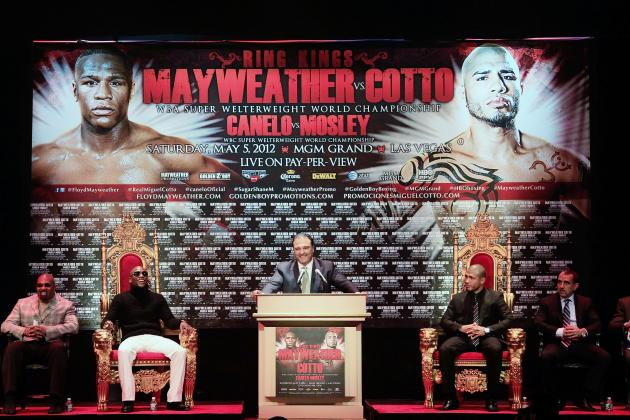 Chris Trotman/Getty Images

If I had to grade this card, I'd give it a C+, maybe a B- if I'm really pushing it.
This is a huge fight, a fight that will most likely break the 1 million Pay Per View's sold barrier. It's also one of the more expensive ones, and will probably run $55.00 or more.
So why am I a little disappointed with the card? Well, the undercard!
I'm perfectly fine with the main event. Cotto is a legitimate fighter and will put forth a spirited effort in what I believe will be a closer fight than most people think.
The undercard is a sham. It seems more like Mayweather self-promotion to me. Allow me to explain.
Canelo Alvarez is seen as a future Mayweather opponent and what makes a resume look better than beating, and possibly knocking out, a former multiple title holder and future Hall of Famer? My problem with this fight is Mosley is clearly done and has been done since he the Floyd fight. His last good performance was against Margarito more than three years ago. This is his fourth title shot in five fights and I frankly don't believe he deserves it.
The next two undercard fights are build-up fights for two fighters under the Mayweather Promotions banner, Jesse Vargas and Deandre Latimore. These two fighters are hardly deserving of a spot on the undercard of an event of this magnitude, but since their boss man is headlining it, they're getting a shot at the spotlight to further their own careers.
So overall, the card is mediocre at best.