Kansas City Chiefs: Why the Chiefs Would Be Great for HBO's Hard Knocks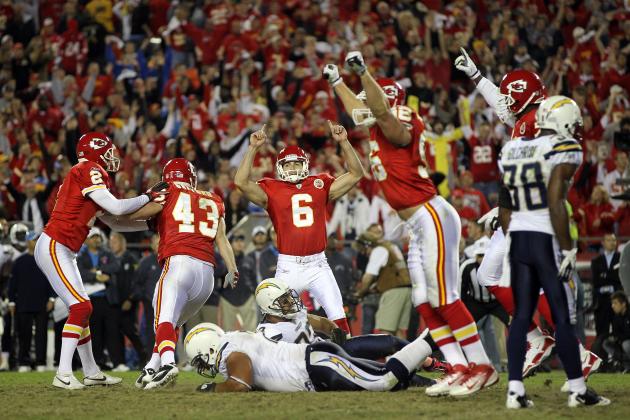 Jamie Squire/Getty Images

There won't be a lockout this year for the NFL. Not only is that good news for the fans and players, but for HBO as well. Last year, HBO was unable to run Hard Knocks due to a scheduling conflict with the lockout being lifted near the end of July.
NFL Films announced that no teams expressed interest in being featured last year due to the uncertainty of the labor situation.
Now, NFL Films and HBO are working on finding a team. The Atlanta Falcons recently received an offer to be on Hard Knocks.
If the Falcons decline, the producers should consider the Kansas City Chiefs for their project this year.
While some believe this project is a long shot and that the team should focus on preparing for the 2012 season, Chiefs fans might enjoy seeing this year's team under a big spotlight before the regular season gets underway.
What story lines could NFL Films and HBO show on Hard Knocks if they select the Chiefs?
Begin Slideshow

»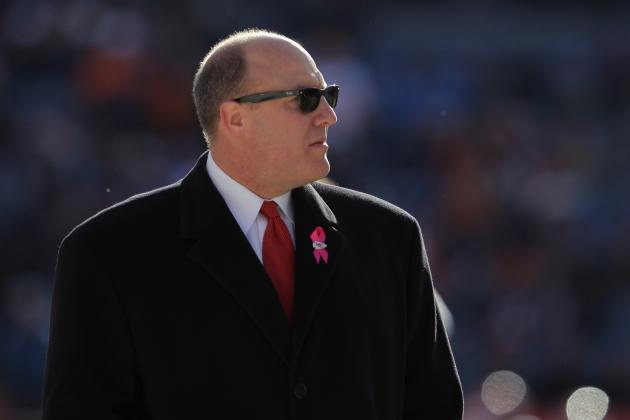 Doug Pensinger/Getty Images

Scott Pioli was a big part of the New England Patriots organization prior to becoming the Chiefs franchise general manager.
NFL Films and HBO could certainly show a few clips from his past and talk about how his football career as an executive has changed since coming to Kansas City.
General managers are always shown on Hard Knocks. Therefore, a story on Pioli's background is a given.
Brendan Smialowski/Getty Images

Do you recall Clark Hunt getting any air time in 2007 when the Chiefs were first shown on Hard Knocks during its revival year?
As we all know, Hunt is the son of the great Lamar Hunt. Lamar made a big impact on the game of football as he founded the American Football League and came up with the term Super Bowl.
Fans would be interested in seeing the differences and similarities in Clark.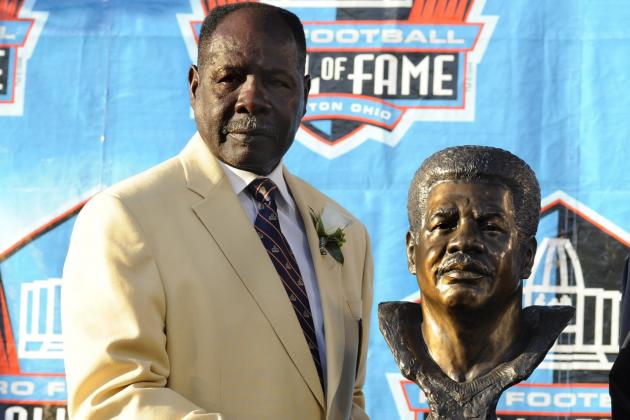 Al Messerschmidt/Getty Images

If NFL Films and HBO selected the Chiefs for Hard Knocks this year, there is no way they miss the opportunity to have defensive backs coach Emmitt Thomas on their program.
Thomas is 10th all time in career interceptions. He was inducted to the Pro Football Hall of Fame in 2008 and was hired by the Chiefs in 2010 as the defensive backs coach.
With Thomas coaching a great group of young players in Eric Berry, Brandon Flowers and Stanford Routt, the producers must take the time to look back at his playing career when he won a Super Bowl with the Chiefs in 1970 and show his ability to coach defensive backs.
With Thomas being part of the franchise's only Super Bowl-winning team, it could make for a very inspiring story.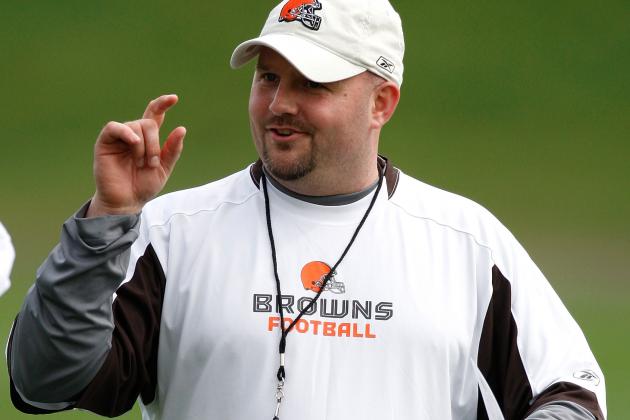 Gregory Shamus/Getty Images

The Chiefs will be led by new offensive coordinator Brian Daboll this year. Daboll is fortunate enough that the Chiefs also signed a couple players who played under his offense in Cleveland. The cameras could spot Daboll interacting with some of the familiar faces as well as new ones.
Since Daboll is a new face himself, Chiefs fans will want an inside look at how he operates an offense and if he can help the Chiefs improve.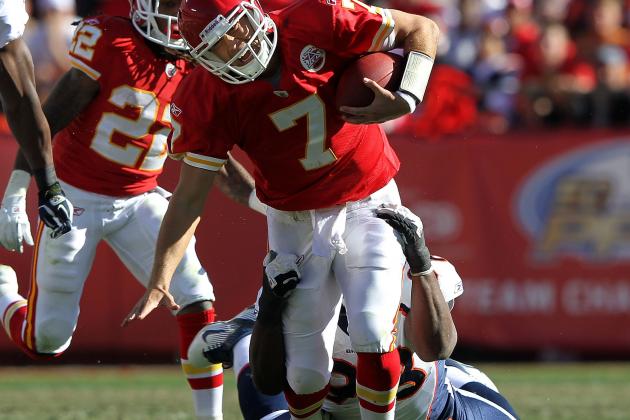 Jamie Squire/Getty Images

Matt Cassel has gone through a lot in just four years of being active in the NFL.
Every season turns out to be a different one for Cassel as he enters his fourth year with the Chiefs. From shining with the Patriots, to a rough 2009 season, from the Pro Bowl to an injury-shortened season, Cassel has seen the ups and downs of an NFL quarterback since becoming a starter in the league.
Cassel has been criticized by the local media and Chiefs fans. A feature story on Cassel's journey would be good to have.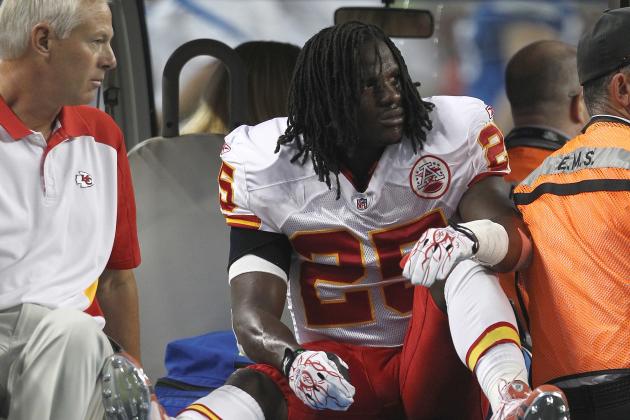 Dave Reginek/Getty Images

The 2011 season was not a kind one to the Chiefs. Before losing Cassel to a season-ending injury, the Chiefs took a big hits in losing young stars Jamaal Charles, Tony Moeaki and Eric Berry.
All three players were poised to make an impact for the Chiefs last year in 2011 after a strong 2010 season.
NFL Films and HBO would be more than open to the idea of doing a "bounce back" package on the three players, as they all have promising careers ahead of them, if they stay healthy.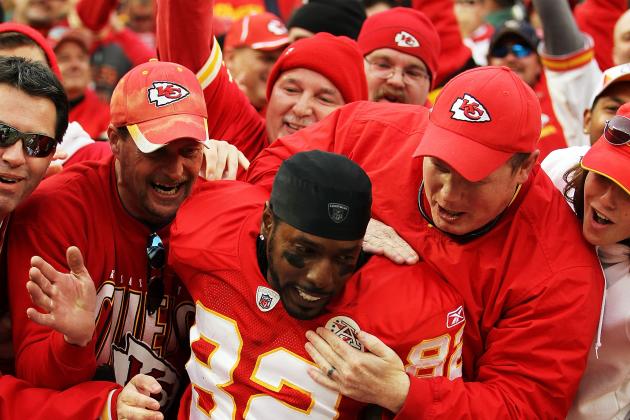 Jamie Squire/Getty Images

When the Chiefs were on Hard Knocks in 2007, Dwayne Bowe was a rookie. Bowe's biggest highlight was being tied up to a goal post by former teammate Eddie Kennison and receiving an ice bath for his rookie prank.
While it is likely that Bowe pulls off a prank of his own, the program could compare his role from his rookie season to today and how he has evolved into a more complete wide receiver while still struggling with a couple of mechanics.
Hopefully Bowe signs a new contract with the Chiefs, as he received the franchise tag earlier this offseason. If he does not, the producers of Hard Knocks will take advantage and hope to have a similar ending like they did when Larry Johnson ended his holdout.
NFL Films and HBO put together a package of Johnson signing his contract and entering the field from the locker room to end one of the episodes.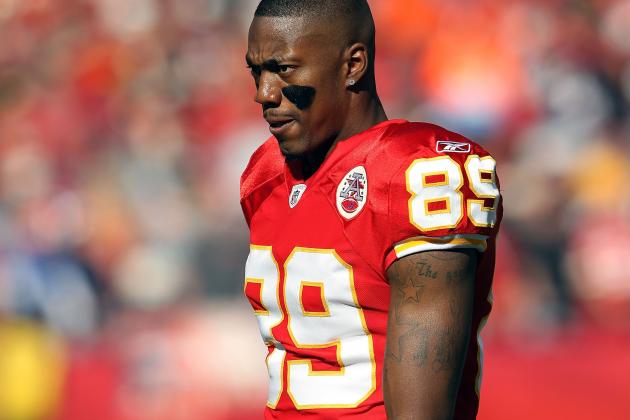 Jamie Squire/Getty Images

Jonathan Baldwin had a rough 2011 season after hurting his thumb in an off-the-field incident. The injury forced Baldwin to miss a majority of training camp and the first five games of the regular season.
The production crew can put together a nice package on Baldwin's second chance.
Allen Kee/Getty Images

Derrick Johnson and Tamba Hali have come a long way to get to where they are right now. Both players have changed positions since entering the league.
When Johnson came out of Texas in 2005, he was playing outside linebacker in the 4-3 defense.
Hali was drafted out of Penn State in 2006 as he was playing defensive end in the 4-3 defense.
Today, Johnson is an inside linebacker and Hali is an outside linebacker in the 3-4 defense. Last season, both players earned Pro Bowl honors for the first time in their careers.
However, these two players went through a long and grueling journey. Perhaps we could see the two players revisit their past and talk about what they have learned up to today.
Hali's story would be more intriguing since he rarely does interviews with the media.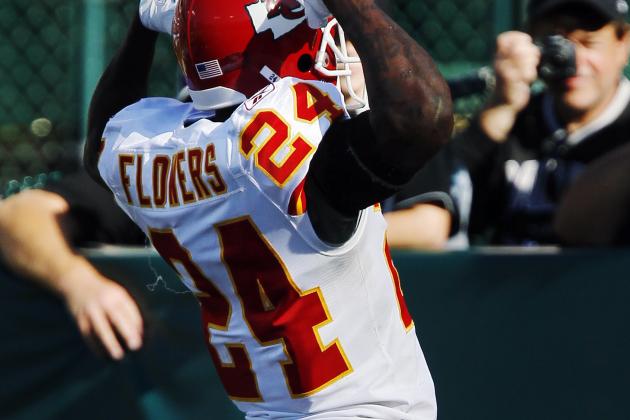 Brian Bahr/Getty Images

Even though Brandon Carr is no longer part of the Chiefs franchise, fans should be excited to see what the future holds for the team's defense when Brandon Flowers and Stanford Routt team up this year.
Both Flowers and Routt belong in the top tier of cornerbacks in the AFC. A feature on these two players practicing and bonding together would be inspiring to watch. Not to mention the fact that Routt comes from a division rival in the Oakland Raiders.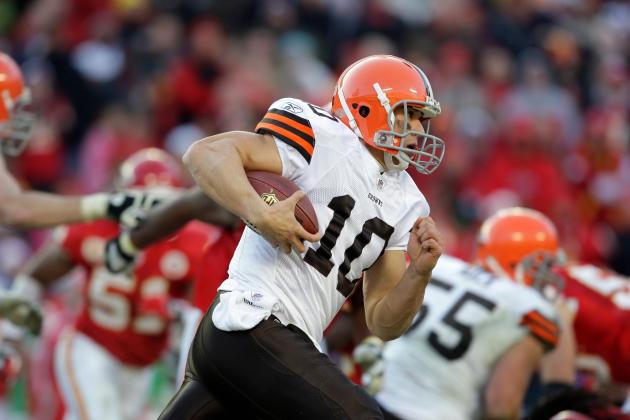 Jamie Squire/Getty Images

Like many NFL teams, the Chiefs have some players who were dominant in college and have not made a lot of noise professionally.
The most notable player on that list would be newly acquired quarterback, Brady Quinn.
Glenn Dorsey, Dexter McCluster, Javier Arenas and Tyson Jackson have had their ups and downs, but they are not receiving the exposure that they once got in college.
Hard Knocks is not a show that always features happiness and success. Their goal is to show the downside of being an NFL player, like they did when Casey Printers was cut.
Not just Chiefs fans, but football fans in general will want to see why players, like Quinn, are where they are today when they were projected to have a promising NFL career.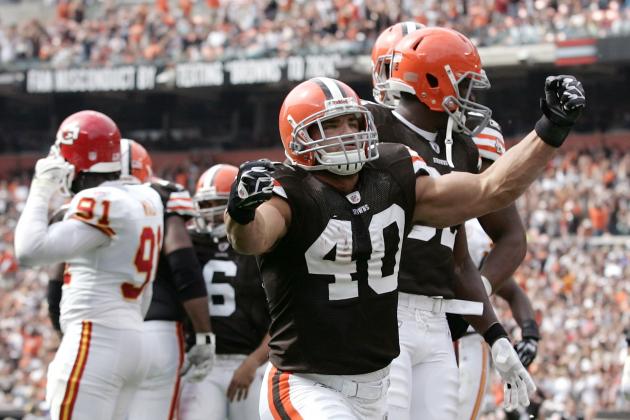 Matt Sullivan/Getty Images

Newly acquired running back Peyton Hillis cleared up rumors that he was not retiring to be part of the CIA.
He has the opportunity to do that one more time on HBO's Hard Knocks and perhaps provide why he thinks that rumor ever came up.
More importantly, Hillis stepped back last season with multiple injuries. Like Charles, Baldwin and a few others, the producers will make a package and go from the angle of how Hillis can rebound.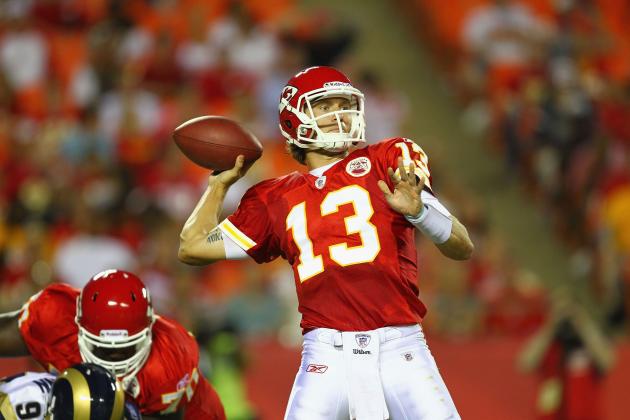 Dilip Vishwanat/Getty Images

Since the preseason consists of mostly the backups playing more than the starters, that means Ricky Stanzi could get a lot of television time.
After being drafted in the fifth round of last year's draft, Stanzi never played a snap in the regular season. Hard Knocks producers could follow his preseason up close as he tries to maintain a spot on the 53-man roster.
For entertainment purposes, Stanzi's patriotic side can be featured as well.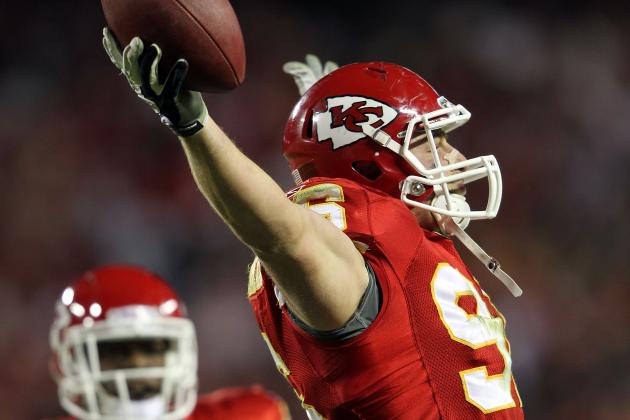 Jamie Squire/Getty Images

The final episode of Hard Knocks is always full of position battles as well as a battle for a spot on the team.
Players like Jeremy Horne, Terrance Copper, Shane Bannon, Allen Bailey, Amon Gordon, Jerrell Powe, Gabe Miller, Andy Studebaker, Cameron Sheffield, Donald Washington, Jalil Brown and many others will get some attention on the final episode as they fight for a contract spot.
Teams will have nearly 80 players on their team during training camp. As the program does every year, the final episode could show the Chiefs director of pro personnel, Ray Farmer, sitting down with players in his office and giving them the official axe.
Following their release, the cameras will follow players to their home or apartment as they pack up and leave.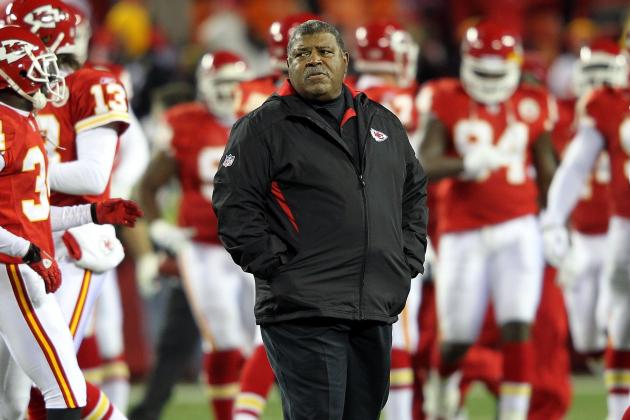 Jamie Squire/Getty Images

The biggest selling point in featuring the Chiefs on Hard Knocks would be to show head coach Romeo Crennel. Crennel has had a lot happen in his past as he won three Super Bowls with the Patriots as an assistant coach, but he struggled as a head coach with the Cleveland Browns.
In his first game as the interim head coach, Crennel led the Chiefs to a shocking win over the then-unbeaten Green Bay Packers. How did Crennel rally his players to help them win against the Packers in less than a week as the team's head coach? Maybe the story tellers could answer that and show how he coaches in training camp.
This would be a great story to have on Hard Knocks.
Who doesn't love stories about someone going for a second chance at something big?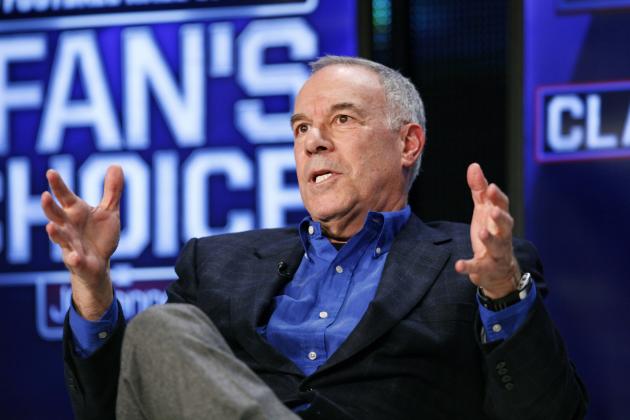 Joe Robbins/Getty Images
Steve Sabol is the co-founder of NFL Films and the executive producer of Hard Knocks.
There might be a preconceived notion that the team that stars on Hard Knocks struggles that season. That is not true at all. Let's look back.
2001, Baltimore Ravens: The Ravens came off of a Super Bowl victory and finished the 2001 season 10-6 with a loss in the Divisional round to the Steelers.
2002, Dallas Cowboys: The Cowboys did not do well as they finished 5-11. However, Emmitt Smith shattered the record for rushing yards in a career that season.
2007, Kansas City Chiefs: During the revival year for Hard Knocks, the Chiefs ran into a brick wall with a nine-game losing streak, finishing at 4-12.
2008, Dallas Cowboys: The Cowboys were expected to win the Super Bowl that year, but could not even make the playoffs, falling to 9-7.
2009, Cincinnati Bengals: The Bengals won the AFC North with a 10-6 record and lost in the Wild Card round to the Jets.
2010, New York Jets: The New York Jets went 11-5 and drilled their way to the AFC Championship game as they lost to the Steelers.

With that said, among the teams who were featured on Hard Knocks, two of them finished below .500. Four of these teams finished over .500 with three of them reaching the playoffs.
So before we confuse the Hard Knocks "curse" with the Madden curse, let's understand the fact that there is no curse.
Hard Knocks gives fans a chance to look at the inside life of an NFL team during training camp. Football fans who have HBO enjoy the program and would love to see their team be featured.
For the Chiefs, they have some nice story lines that can be expressed through Liev Schreiber's voice.