Boston Red Sox: Why 2012's Slow Start Is More Concerning Than 2011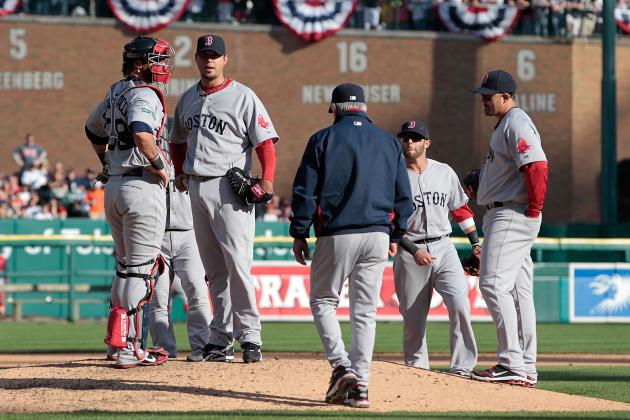 Leon Halip/Getty Images

For the second consecutive year, the Boston Red Sox have got off to a very slow start. In 2011, they were 0-6. In 2012, they are 1-5.
Once again, pitching has been the main concern, and the numbers are very close to what they were last year. In the 0-3 start both years, Boston gave up 26 runs. Through the first six games in 2011, Sox starters had a 6.68 ERA. This year, it's 6.77.
While the two starts are very similar, this season seems much more concerning for the long-term welfare of the team.
Begin Slideshow

»
Leon Halip/Getty Images

This is a team full of injury concerns.
Kevin Youkilis has looked terrible in his first six games, rolling over on everything and starting 0-for-12. He has been hurt each of the last two years and might be nursing something again.
Carl Crawford is on the DL, as is closer Andrew Bailey.
Josh Beckett saw three doctors for a thumb injury and while he made his first start last week, he got lit up and allowed five home runs.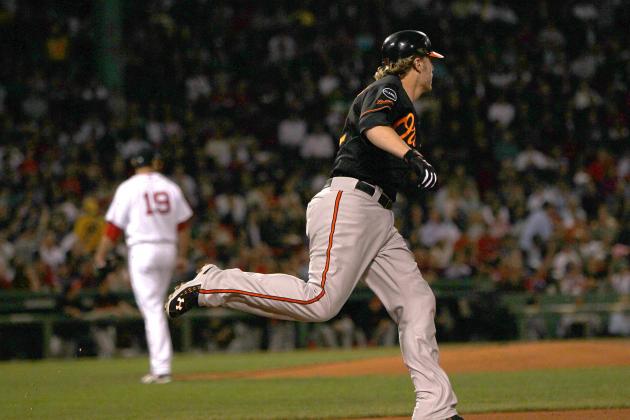 Jim Rogash/Getty Images

When the 2011 Red Sox struggled out of the gate, it was surprising because they were widely picked to win the AL pennant. But this year, it's not surprising. The last time we saw this team, Boston was collapsing in September.
We hoped they could put that disaster behind them, but perhaps they're still hung up about it.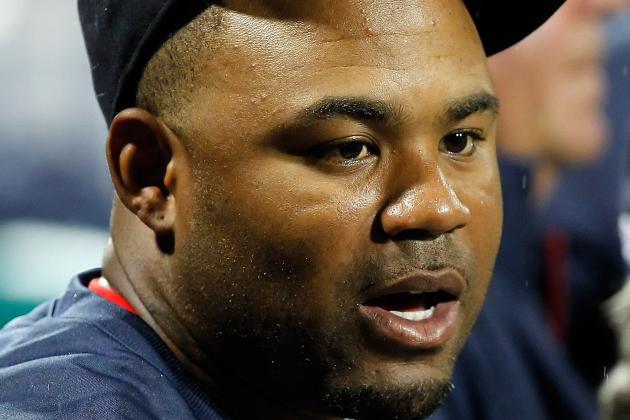 J. Meric/Getty Images

The offseason acquisitions of Carl Crawford and Adrian Gonzalez in December 2010 generated a lot of optimism for the 2011 season. When the Sox started slowly, you thought one of the players that would help them bounce back was Crawford.
That never happened. He batted .255 and had by far the worst season of his career. This year, Sox fans know Crawford isn't going to be the savior of this team. Youkilis likely won't be either. As a Red Sox fan you just have to hope that Jacoby Ellsbury and David Ortiz can repeat their 2011 performances.
This is not a team with a hidden hero waiting to emerge. The team you see now is what you have, and they simply have to play better if Boston is going to have any chance.
Greg Fiume/Getty Images

There was a lot of concern about Jonathan Papelbon coming into last year since 2010 was the worst season of his career. But you knew that he was the closer, a job he had been successful in for five years. Who knows who the closer is this season?
Alfredo Aceves received the nod after the injury to Andrew Bailey, but he started poorly. Mark Melancon had a save opportunity and blew it. Daniel Bard is now in the starting rotation.
The roles aren't defined any more and whichever way you look at it, uncertainty is a bad thing for a baseball team.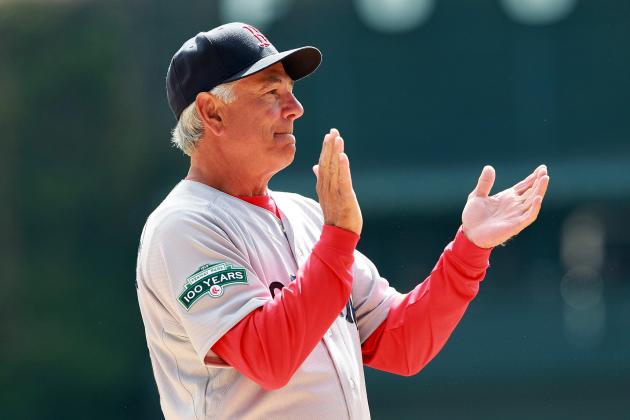 Leon Halip/Getty Images

In 2011, a lot of the blame for the 0-6 start fell on then manager Terry Francona, specifically for the way he handled the pitchers' innings during spring training. But it's Terry Francona, the guy who led the team to two World Series championships. You know he's a good manager and the team will be fine.
This year, not so much. Bobby Valentine is a complete unknown. Former pitcher Curt Schilling thought things were going badly in spring training and ESPN's Buster Olney reports that the clubhouse is still fractured, focused on 2011 and finding the mole that spoke to the media.
It's hard to have faith in Bobby V's ability to handle this situation because we just don't know what he's like as a manager.
Adam MacDonald has been a featured columnist for the Boston Red Sox since October 2010. He also writes about cricket a fair bit. He likes video games and sandwiches. You can follow him on Twitter, or tell him how awesome/terrible this article was, by clicking here.