Packers: If Nick Collins Retires, Who Will Replace Him?
April 13, 2012

Nick Collins came into the league as a small-school cornerback from Bethune-Cookman. After seven seasons in the NFL, Collins is a three-time Pro Bowler and widely viewed as one of the league's premier safeties.
Despite having a remarkable career to this point, Collins may be forced to call it quits following a season-ending neck injury suffered in Week 2 against the Carolina Panthers.
Without No. 36 in center field, the Green Bay pass defense struggled mightily. Never before have I seen defensive backs throw their arms out in disgust due to miscommunication more than the Packers did last season.
Charlie Peprah played a key role in 2010 during the Packers' run to Super Bowl XLV by replacing Morgan Burnett in the starting lineup, and he was again asked to replace a regular starter in 2011.
Only this time, Collins' shoes were too big for Peprah to fill.
If Nick Collins is forced to call it a career after making three Pro Bowls and returning an interception for a touchdown in the Super Bowl, it's unlikely that the Packers would rely on Charlie Peprah as their every-day starter in place of Collins. Morgan Burnett has shown flashes of great potential, but he's often found out of position, and he'd benefit greatly from playing alongside someone with the athletic ability and range of Nick Collins.
The top safety in the 2012 class is Alabama's Mark Barron. After injuries prevented Barron from working out at the combine, some had him projected to fall into the 20s; however, that now seems very unlikely. Barron figures to come off the board in the middle of the first round, and he probably won't last past Cincinnati with the 17th pick.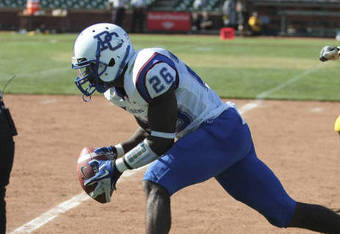 Notre Dame's Harrison Smith is widely considered to be the second-best safety in this year's class. I have him ranked solidly in the first-round, but others expect him to come off the board early in round two. If Collins is forced to retire, Smith would jump to the forefront of the Packers' first-round draft possibilities.
Even if Collins comes back for another year, I think the Packers could consider Harrison Smith late in round one. At a time where tight ends are quite possibly the toughest matchups at any one position, a former linebacker turned safety like Smith could prove to be a very valuable asset for a defense.
LSU's Brandon Taylor figures to come off the board somewhere in round two, and South Carolina's Antonio Allen should be selected towards the end of round two or the beginning of round three.
If the Packers go in a direction other than safety with their first two picks, Presbyterian's Justin Bethel could be a sleeper in the middle rounds. Some suggest Bethel could be a late third-round selection, while others project him as a fourth or fifth-round pick. Some parallels can be drawn between Bethel and Nick Collins in regards to each player's path to the NFL.
Green Bay already has two clear needs on defense: a starting outside linebacker on the opposite side of Clay Matthews and a starting defensive end. The Packers have added Anthony Hargrove, but he's unlikely to be an every-down player, and his role will likely be primarily on passing downs as an inside rusher.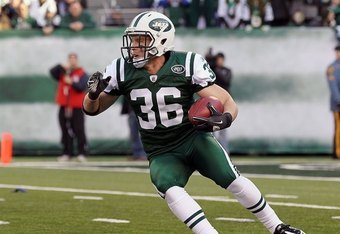 If Nick Collins is forced into retirement, the safety position may jump one or both needs in reference to Green Bay's weakest position.
As Morgan Burnett continues to develop, the Packers may lean towards adding a veteran at the other safety spot versus relying on a rookie.
There are are some experienced safeties still available in free agency.
Tampa Bay just cut ties with troubled safety Tanard Jackson, who has proven to be a talented player when in the lineup. However, after missing all of 2010 to suspension, it may be unlikely that the always-cautious Packers give him a shot.
Another possibility to replace Collins would be both cost-efficient and appreciated by fans of Wisconsin sports. Although he may not be ready by the start of the 2012 season, former Wisconsin Badger safety Jim Leonhard is still available on the free agent market.
Leonhard has suffered season-ending injuries in both 2010 and 2011, but he's unlikely to demand a high price tag, and he's an experienced player playing in the back end of attacking 3-4 defenses. If the Packers were to sign Leonhard, they could rely on Peprah to start until Leonhard is medically cleared to play. If Peprah plays well enough to keep his job, then maybe Leonhard ends up as the top backup at both safety spots.
Besides Jackson and Leonhard, there are other recognizable names among the league's available free agent safeties. The Packers showed interest in former Giants safety Deon Grant before he signed with New York a few years ago, but at age 33, it's anyone's guess as to whether or not Thompson would be willing to pay a defensive back with limited range and rapidly declining speed.
Obviously, all speculation about the Packers' starting safeties in 2012 will cease if Nick Collins stays on board for an eighth NFL season. Collins would not only improve the league's 32nd-ranked defense, but he'd help the progression of his safety counterpart, Morgan Burnett, exponentially.
While the Packers certainly hope that Collins will be able to resume his career and continue his career, you can be sure that they've at least looked into possible replacements.