Manchester United: Worst Ever Starting XI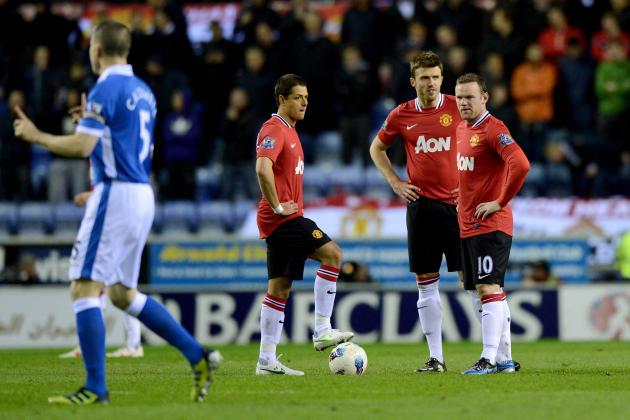 Gareth Copley/Getty Images

Sir Alex Ferguson's reign has been characterized by consistency—consistency in the face of adversity. In a span of over 25 years, Ferguson has seen the shuffling of several lineups, yet he has been able to make marquee signings, develop young potential and provide an overall splendid blend of youth and experience.
However, for every Roy Keane, there has been a Kleberson. For every Paul Scholes, a Juan Sebastian Veron. For every Peter Schmeichel, a Massimo Taibi.
Let us form the worst ever starting XI for Manchester United under Sir Alex Ferguson's reign.
Begin Slideshow

»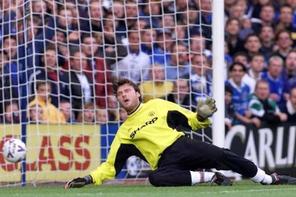 http://www.belfasttelegraph.co.uk/telebest/sport/the-worst-transfer-deals-in-premier-league-history-14923349.html?action=Popup&ino=3
Massimo Taibi didn't stand a chance, did he?
He had been brought in for £4.5m in 1999 to fill the shoes of the great Dane, Peter Schmeichel. Suffice it to say, he was not fit to tie the laces.
He had a catastrophic start to his United career—conceding five goals against Chelsea and the most notable blunder against Southampton. He allowed a completely harmless Matt Le Tissier shot to roll straight through his legs, and this gaffe was all that United could stand.
He only played for four matches during his stint at United.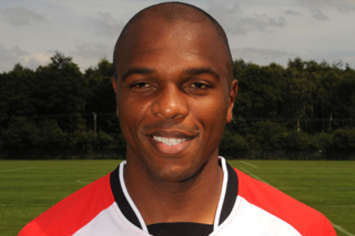 http://www.goal.com/en-gb/news/2890/world-cup-2010/2010/06/11/1967998/world-cup-2010-south-africa-legend-quinton-fortune-backs
Quinton Fortune was primarily brought in as a left attacking midfielder. However, Ferguson soon figured out that he was better as a defender rather than an attacker.
However, he could not hold a place down for himself, and with Gabriel Heinze putting in impressive performances, Fortune found himself on the fringes.
In seven years, he could only manage 88 appearances for the club; he had fitness issues and quite frankly, he wasn't that good.
He could not hold a place down at the several clubs that followed, and he was released in 2010 by Doncaster Rovers.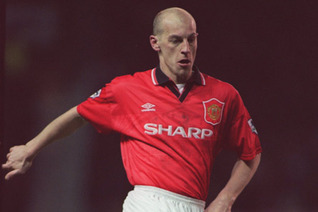 http://www.catflapfootball.com/football-pictures/720/3/The+Foreign+Lesions/William+Prunier+Man+Utd+football.aspx
William Prunier only managed two appearances for United. In the first game, he fared quite well. But in the second game, Prunier was simply horrendous.
Against Tottenham Hotspur, United conceded four goals, and most people came down hard upon him.
After that experience, Sir Alex offered him an extended trial, which he turned down and returned to the mainland.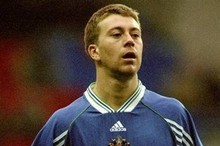 http://www.belfasttelegraph.co.uk/sport/football/premiership/sir-alex-fergusons-worst-ever-xi-at-manchester-united-16075620.html?action=Popup&ino=3
Perhaps Pat McGibbon had the short end of the stick.
He was signed by United for £100,000 and made his debut against York City in a League Cup tie. However, McGibbon was sent off in that game and United lost 3-0.
Despite being named on the substitutes bench for a number of occasions, he never played another game and was loaned out to Swansea and Wigan and offloaded soon after.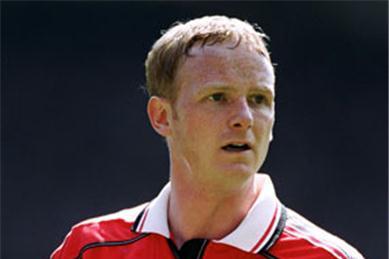 http://blogs.bettor.com/David-May-denies-claims-of-taunting-Manchester-City-a55534
David May had been originally acquired because of restrictions imposed by UEFA on the number of foreign players.
He was a natural center-back, but with Steve Bruce and Gary Pallister at those positions, May was moved to right-back.
He did play quite well, but often found himself as a scapegoat when the results did not pan out in United's favor.
He faced the brunt of criticism when United exited the Champions League and also lost the title to Blackburn Rovers.
With injuries following and Gary Neville's rise, his playing time became more and more limited.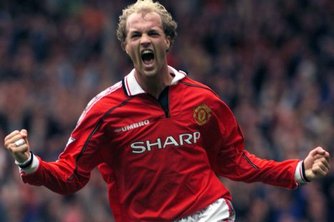 http://www.dailymail.co.uk/sport/article-1191187/Former-Man-United-midfielder-Cruyff-frame-Swansea-job.html
Sadly, Jordi Cruyff inherited none of Johan Cruyff's footballing skills.
In his four years at United, he made only 55 appearances and had a difficult time getting a first-team place.
He was eventually shipped out to Spanish club, Deportivo Alaves.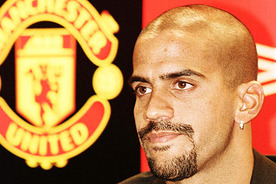 http://www.guardian.co.uk/football/blog/2009/may/26/manchester-united-juan-sebastian-veron-kevin-mccarra
Juan Sebastian Veron is a fantastic player; let's get that out of the way.
However, for United, he did not live up to the exorbitant price tag at £28.1m, and he had a disastrous campaign.
At the time Veron was signed, United already had David Beckham, Paul Scholes, Roy Keane and Ryan Giggs occupying the midfield area. Bringing in Veron only added discord—none of the playmaking skills he had been brought in for.
His role in the team forced Scholes to play as a supporting striker, a role that he despised so incredibly that he refused to board the bus to a League Cup tie against Arsenal.
Veron was slow, needed space and never tracked back.
He was shipped out to Chelsea for half the price.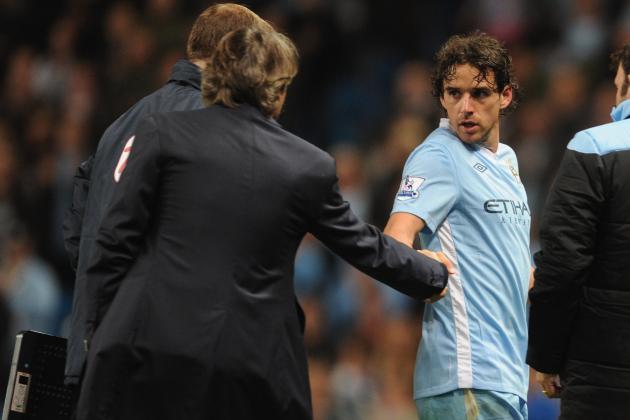 Michael Regan/Getty Images

Most of you were probably expecting Eric Djemba-Djemba here.
He only made 20 league appearances for United in his 18 month stint, and he was shipped to Aston Villa. He could not hold a place even there.
Djemba-Djemba had been brought in to fill in Roy Keane's void. Can you imagine a player who could not even hold a place at Aston Villa after having been shipped from United, to fill Keane's shoes?
And off the pitch, he lived the life of a billionaire, owning a fleet of 10 4x4 cars and 30 different bank accounts. Djemba-Djemba, a man supposed to be so good as to have been named twice, was playing at Qatar at the age of 26.
However, despite all of his notoriety, I think Owen Hargreaves deserves this spot.
He was once heralded as one of the best midfielders in Europe. However, his United stint was characterized by crippling injuries which restricted his playing time, and he was released by United in 2011.
Most United fans, like me, were delighted that a club, despite the club being City, had signed him and we wished him well.
Yet he retorted sharply back at United, criticizing United for the handling of his injuries and proclaiming himself a "guinea pig."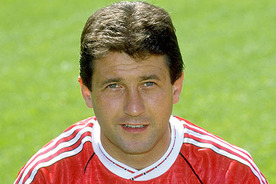 http://www.guardian.co.uk/football/2009/nov/18/alex-ferguson-manchester-united-milne
Ralph Milne moved to Old Trafford from Bristol City in November 1988.
However, he never cemented his place and was hugely unpopular with the fans.
It is said that Ferguson once remarked that Milne was his worst signing, saying, "I only paid £170,000 but still get condemned for it."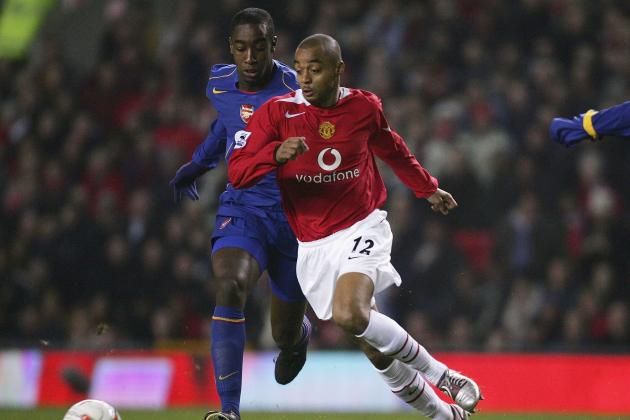 Alex Livesey/Getty Images

Supposed to be the new Thierry Henry, David Bellion's signing stirred some controversy. Sir Alex was accused of tapping him up and paid £2 million in an out-of-court settlement to Southampton.
However, I cannot fathom why Sir Alex took such risky measures to sign Bellion of all people. Bellion did not know how to shoot, hold the ball, tackle or pass.
He did not have many opportunities at United and was promptly loaned out to West Ham. Even at West Ham, he found himself on the fringes, and he eventually made his way to France.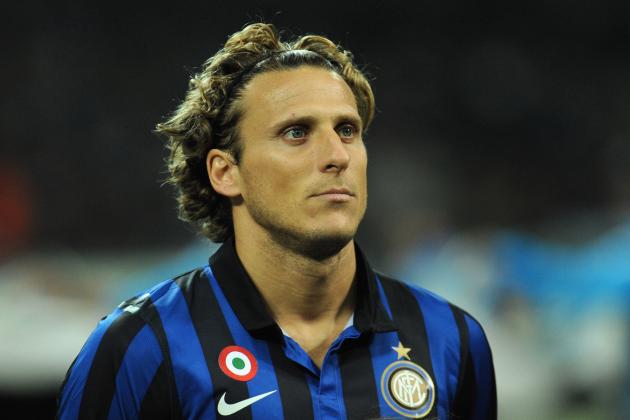 Valerio Pennicino/Getty Images

Diego Forlan remains one of my favorite players.
But his United stay was quite a shambolic one. He went eight months without scoring a goal. Perhaps English football never suited him, as he wreaked quite some havoc after he went to Villarreal.
Even last World Cup, he was the best player in the tournament by a country mile and deservedly won the Golden Ball.
I only wish he had done the same for us.