College Football: The Most Devastating Loss for Every BCS School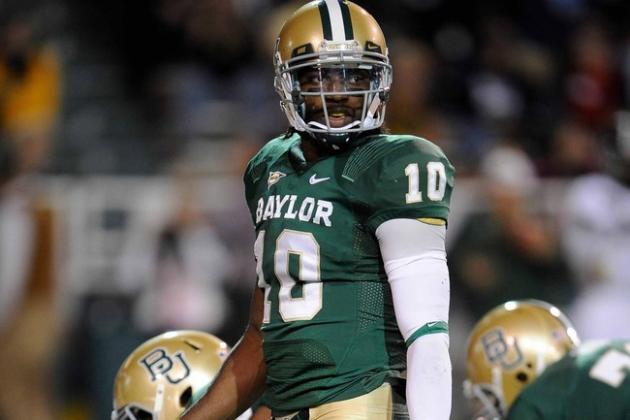 College football has so many stars that leave a program each and every season. Some are highly touted out of high school that lived up to the expectations, whereas others waited in the wings without any expectations and still performed like an All-American.
When those players are finally gone, the great programs find ways to reload without missing a beat. The ones that cannot find a replacement are usually the teams that have its fair share of struggles.
Looking at every single BCS program, here are your most devastating individual losses that each team must be able to replace.
Note: This is based not only on production, but leadership ability and the whole nine yards etc. There are only 20 more weeks until the season is upon us, cheers!
Begin Slideshow

»
Nigel Bradham had 86 tackles, two sacks, two interceptions and 9.5 tackle for losses. He was a fierce star that could lay the smackdown on any player.
The linebackers will not be significantly worse, but the loss of Bradham will order guys like Christian Jones, Jeff Luc, Vincent Williams and Telvin Smith to step their games up.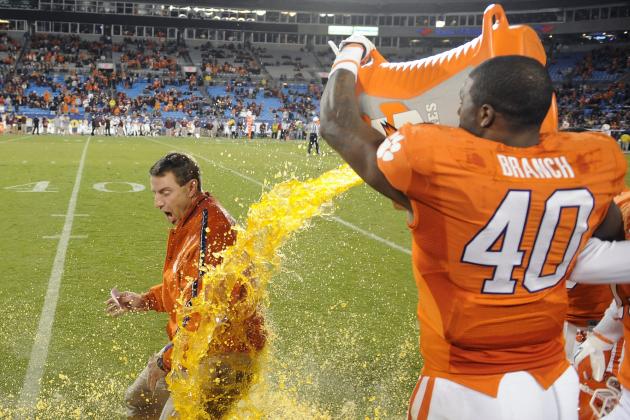 Jared C. Tilton/Getty Images

The Tiger defense was solid until they ran into West Virginia, but the loss of defensive end Andre Branch will be tough to replace.
Brandon Thompson is tough to lose up front as well, but Branch led the team in tackle for losses (16.5) and sacks (10.5).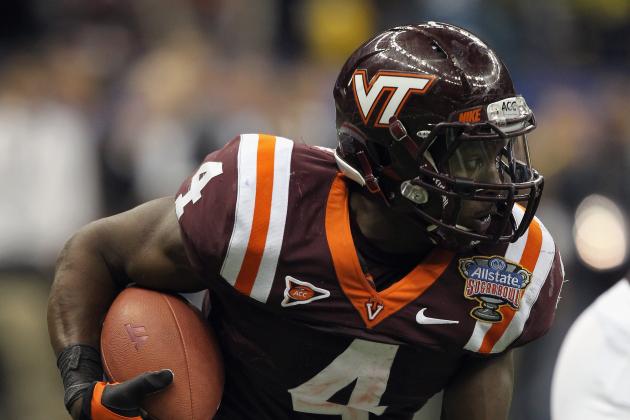 Matthew Stockman/Getty Images

Simply electric!
Jayron Hosley was a tremendous corner for the Hokies two seasons ago, but he could not stay healthy last season. Although he was productive after getting nicked up early, David Wilson was the catalyst of this offense.
After all, being named the ACC Player of the Year (1,800-plus yards, 10 TD) kind of makes the argument non debatable at the end of the day.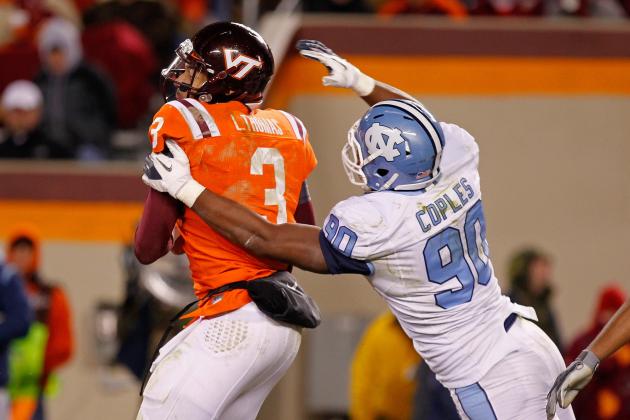 Geoff Burke/Getty Images

One of the best pass-rushers in college football is one thing, but the Tar Heels future defense may take some time before they become as talented as they were last season.
Larry Fedora should get them back into the spotlight in near time, but this defense loses too many stars, and Coples was the brightest.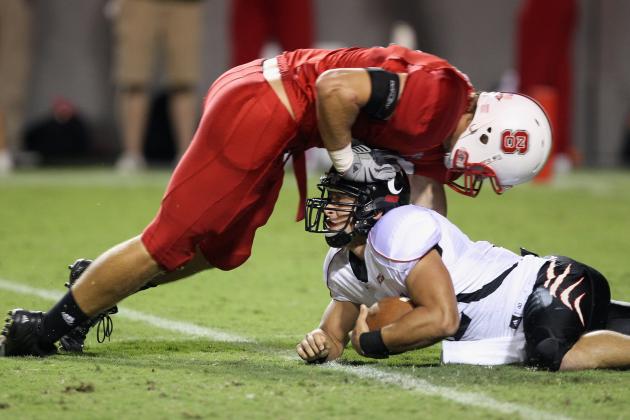 Streeter Lecka/Getty Images

Looking at both the offense and defense, the Wolfpack would love if they had Audie Cole and T.J. Graham back.
North Carolina State should be better from a season ago, but losing your top target (seven TD) and leading tackler (108) will not be all that easy.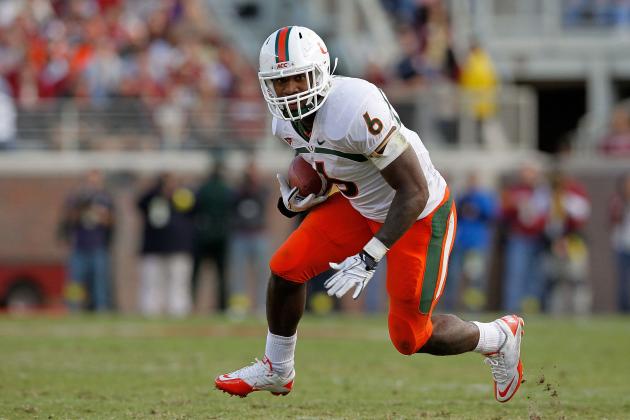 Mike Ehrmann/Getty Images

One of the best backs in the entire country is a tough loss regardless of which direction your program is headed.
The Canes have a few youngsters that in time could be extremely productive, but with young receivers and questions at quarterback, it may be some time before they become ACC contenders.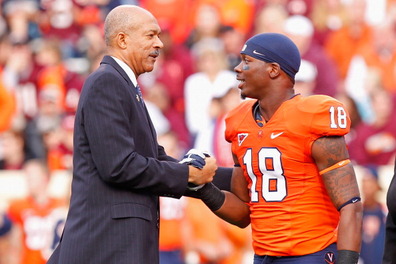 Geoff Burke/Getty Images

When you star receiver has double the amount of receptions compared to any other player on the roster, you will likely miss him.
Perry Jones was second on the team in catches, but he is the starting running back. The Wahoos will have a tough time improving their record from one season ago, let alone matching it.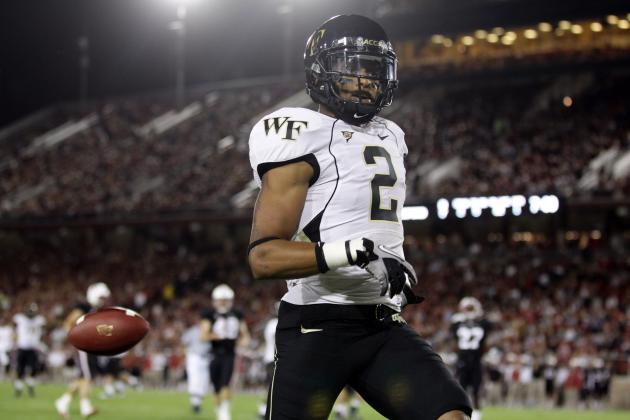 Ezra Shaw/Getty Images

The First Team All-ACC receiver single handily carried Wake to a bowl berth, and without the stud, it might be mission impossible.
The defense was always a concern, and now without its top offensive playmaker, the team may go back to struggling to finish .500 in the ACC.
Stephen Hill was expected to come back for his senior season and make the Yellow Jackets one of the better teams in the ACC.
He declared for the NFL draft a season early and now puts Georgia Tech to nearly square one.
They will always be able to run the ball against the average opponents, but it will not be as easy without their top deep threat that came down with a few nasty one-handed grabs.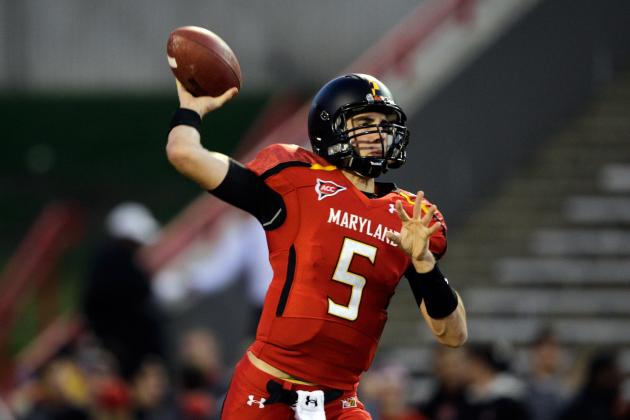 Rob Carr/Getty Images

No Terp should be considered a vital loss since the team is coming off a season to forget.
Having an abysmal year at 2-10 is a bit sad since this team was projected to win eight or more games, but running back Davin Meggett will not be easy to replace despite the depth behind him.
Danny O'Brien, of course, was benched in favor of C.J. Brown at quarterback, but now, nobody else is there to replace Brown with production. This offense was a mess last season, and it won't be a whole lot better in 2012.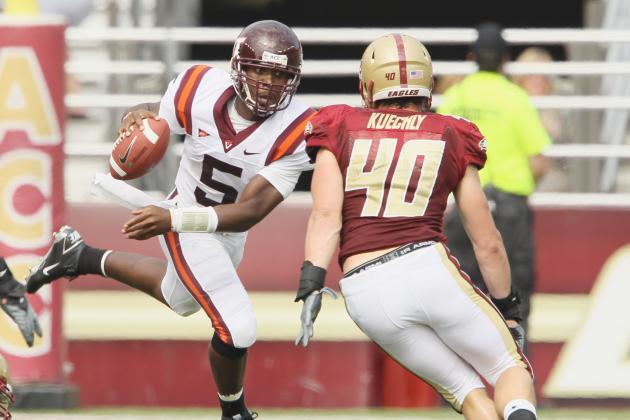 Elsa/Getty Images

Surprised?
The best linebacker in all of college football arguably for the last two seasons is finally gone, and he left a season early.
Kuechly led America in tackles and tackles per game by a decent margin for two straight seasons, and now, the BC defense must find a few guys to fill this superstar's shoes.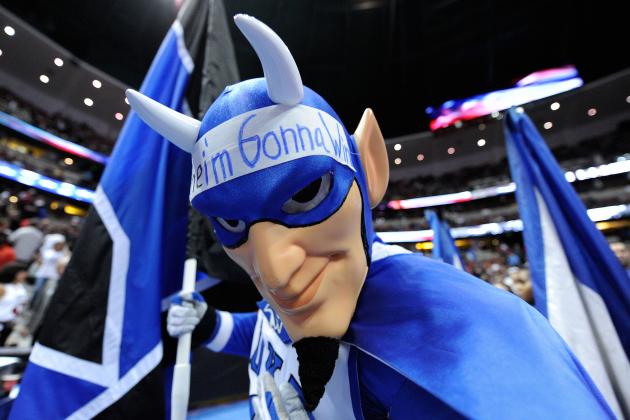 Kevork Djansezian/Getty Images

His stats were not much better than his junior season, but Donovan Verner and Conner Vernon were one of the most underrated duos in America.
Verner had three TDs only, but 61 receptions ranked among the best in the ACC, and he was also among the most underrated No. 2 receivers out there.
Now Sean Renfree will have to rely on Vernon to put together Superman acts if the Devils expect to appear in their first bowl since the 1994 Hall of Fame Bowl (loss to Wisconsin, 34-20).
Brandon Weeden deserves to be thrown in here as well because alongside Justin Blackmon, they made the Cowboys offense the most explosive in college football last season.
Outside of the Iowa State contest, they were able to absolutely torch the Big 12 and all of their opponents at will. The two were dynamic, and they were a joy to follow.
Blackmon won the Biletnikoff for two straight seasons, and he ranks fairly high on the list for the most talented and accomplished wide receivers in college football's BCS era (40 career TDs, 252 receptions, over 3,400 yards).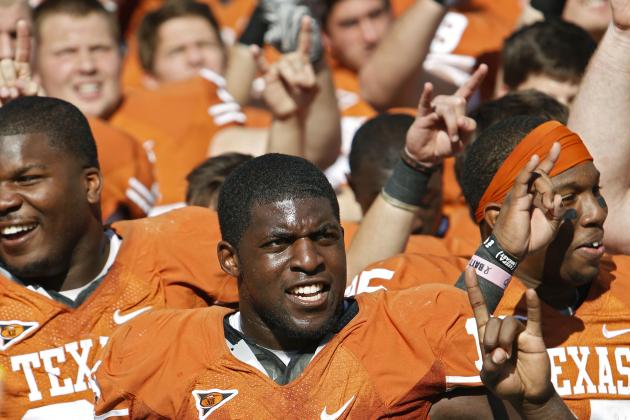 Erich Schlegel/Getty Images

The senior linebacker led the team in tackles (131) by 25 tackles, and his 19 tackle for loss were second on the team.
There is no doubt that the Longhorns will be improved from last season, but Acho was one of their top leaders.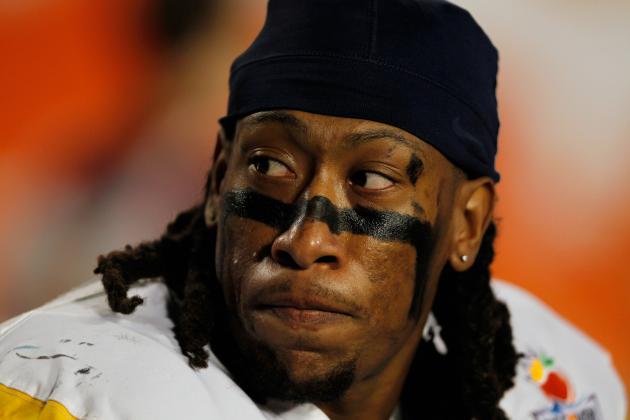 Streeter Lecka/Getty Images

Leading your team in sacks (8.5) and tackle for losses (15.5) is vital for a defense that ranked 33rd in yards allowed per game (348).
Although they have six starters returning, they will be without their most explosive and fearless.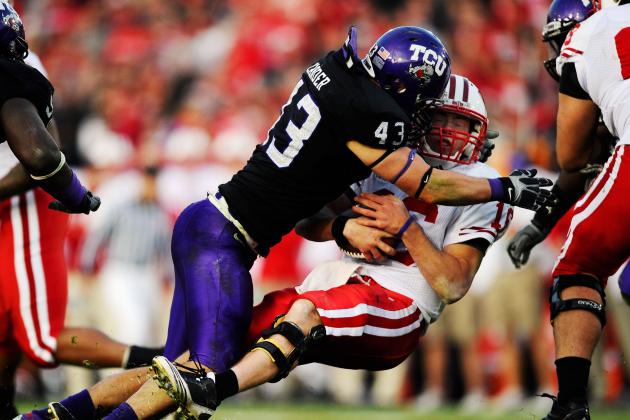 Kevork Djansezian/Getty Images

The Horned Frogs lost Andy Dalton two seasons ago and replaced him with Casey Pachall, but losing star linebacker Tank Carder may be even tougher. The guy was a stud linebacker and one hell of a hitter.
He set the tone for Dick Bumpas and Gary Patterson's defense, and he was clearly the staple of the Frogs squad for the past two seasons (Rose Bowl season).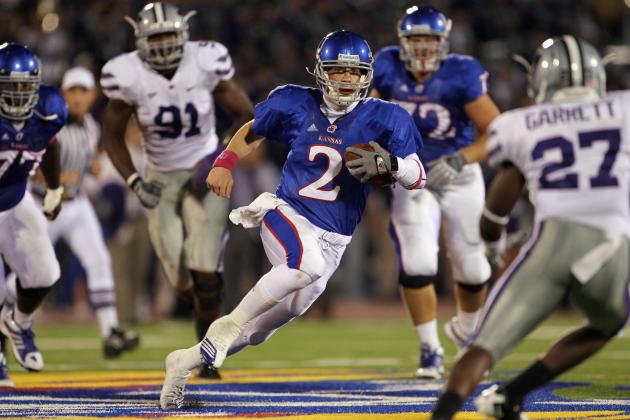 Jamie Squire/Getty Images

The senior was second on the team in tackles (88) despite being a corner. He also had 6.5 tackle for losses and was one of the kick returners for the Wildcats behind Tyler Lockett.
Try replacing the current FBS all-time leader in receptions (349).
It doesn't matter how many talented players the Sooners have at receiver, Broyles will never be replaced.
He was the heart and soul of the team, and it was shown when Landry Jones was abysmal for the final three games (0 TD, 5 INT).
That does not mean Oklahoma should pack it up and quit on the 2012 season because their passing offense could be even better with the return of Landry Jones and the addition of several highly-touted receivers. Still, Broyles was Mr. Consistency, and he brought it every time to the gridiron.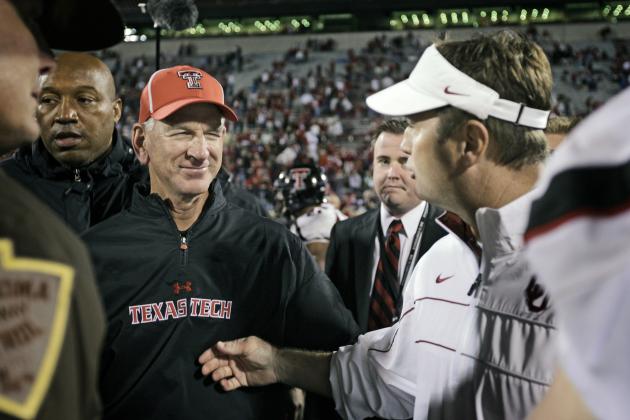 Brett Deering/Getty Images

The Red Raiders return nearly everybody from a season ago, so it is slim pickings on who they will miss the most. Giving kickers some love, Donnie Carona was a success last season.
Only missing four kicks out of 18 (made every PAT), Carona went unnoticed in the high octane offense of Texas Tech.
Jeff Zelevansky/Getty Images

This beast left tackle protected the blindside of both Steele Jantz (great name) and Jared Barnett.
Despite getting some hype during the season, Osmele did not get nearly enough in my eyes. The Cyclones were not expected to appear in a bowl game, and the 6'6", 354-pound tackle was one of the main reasons why.
Jamie Squire/Getty Images

Arguably their best player from one season ago at linebacker is now gone. Having 35 more tackles than the next best on your team is one thing, but Johnson was arguably the lone enforcer on this defensive squad.
Losing your program's first ever Heisman winner is going to kill your team, and it should go without saying.
The receivers overall are back outside of Kendall Wright (another loss), but Griffin's ability to move in the pocket and sling it with the best of them (111 total TD, 17 INT) will be a huge difference.
RGIII won the Heisman....at Baylor!
Plus, the Bears nearly accomplished the unthinkable by appearing in a BCS bowl, and this year, they may lose five or six games when it is all said and done.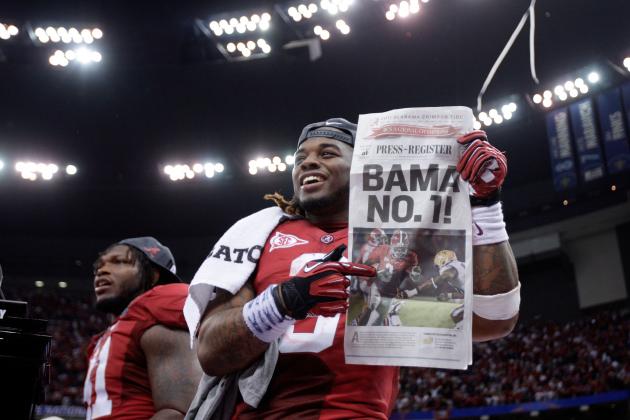 Andy Lyons/Getty Images

The soon-to-be fourth pick of the Cleveland Browns (potentially) was the whole package for the Crimson Tide. He had the ability to hit top-end speed in the blink of an eye, and he was stronger than a bull.
"The Freak" was arguably the toughest player in the country last season, and he put plenty of highlight reels to make you believe he has what it takes to become an All-Pro at the next level.
Alabama may have the top offensive line in the nation and a ton of solid backs waiting in the wings, but this superstar will be missed (35 TDs and two BCS titles will never be forgotten).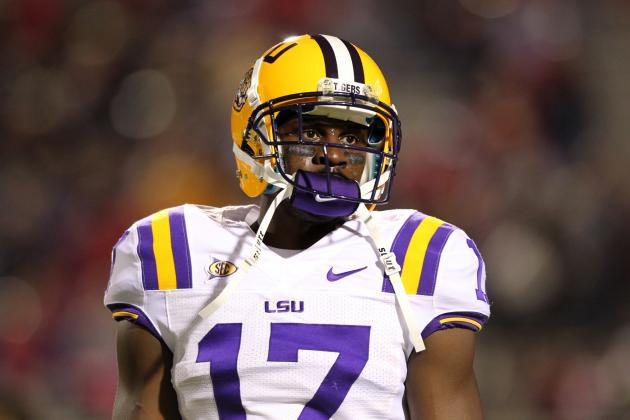 Joe Murphy/Getty Images

Everybody wants to make fun of his score on the Wonderlic test, but the guy was easily the best corner in the entire country.
He made Tyrann Mathieu shine with the best of them, and the entire defense around Claiborne was better because of him.
Locking up one entire side of the field is far from easy, and questions will have to be answered without the All-American in 2012.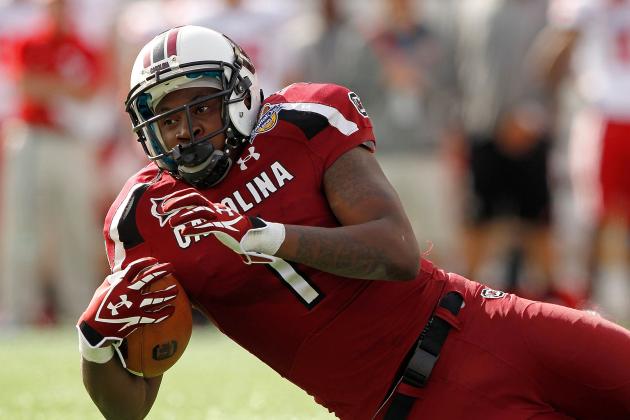 Mike Ehrmann/Getty Images

The Gamecock receivers were arguably just decent to begin with last season, and it could be bad news if nobody can fill in for Alshon Jeffery.
The athletic presence he gave Connor Shaw will be missed simply with his ability to snatch the ball from would be defenders. His skills could not even be close to matched compared to any guy on the team.
Now, South Carolina needs to get back a healthy Marcus Lattimore in order for the receivers to have any chance of stretching the field and opening the offense up.
Orson Charles is the obvious answer for me because he was the glue guy that made everything work for Aaron Murray.
When he was in trouble, Charles was often there to bail him out. Brandon Boykin deserves to be on this list, as he did win the Paul Horning as one of the more versatile and electrifying players in all of college football.
With the loss of Boykin and some early suspensions, we have seen wide receiver Malcolm Mitchell in the secondary during spring practice.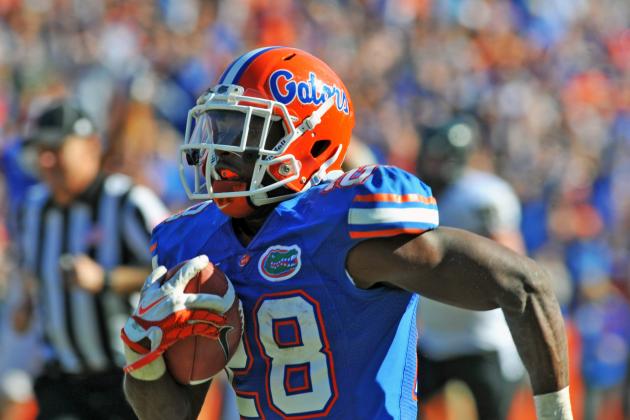 Al Messerschmidt/Getty Images

Although the two careers were not the same after Tim Tebow left, these two track star sprinters will be missed.
The backfield has a few guys who can share the carries, but these two had the ability to run circles around your defense.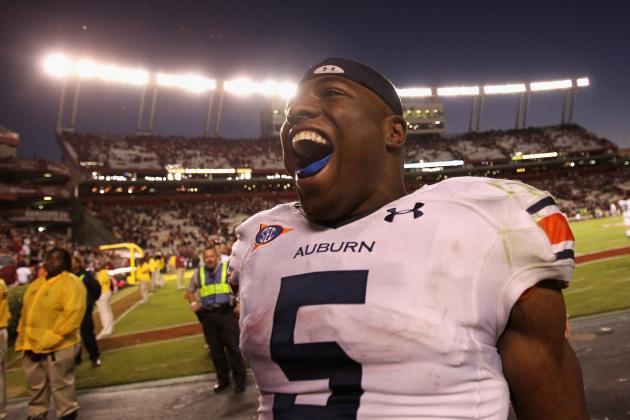 Streeter Lecka/Getty Images

Some argue that the backfield is better off, but Dyer had NFL written all over him if he could have stayed out of trouble, and at the same time, stay motivated to play on the Plains.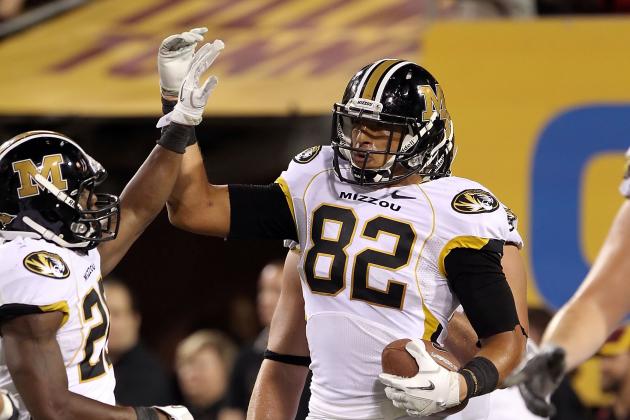 Christian Petersen/Getty Images

Arguably the best pass-catching tight end in the nation one season ago, Michael Egnew will be missed as Mizzou takes their talents to the SEC.
If they had one extra playmaker to throw to, they would be a top 15 without any questions asked in my books. Throw in their brutal slate in 2012, and they might be lucky to crack the top 25 when the year comes to a halt.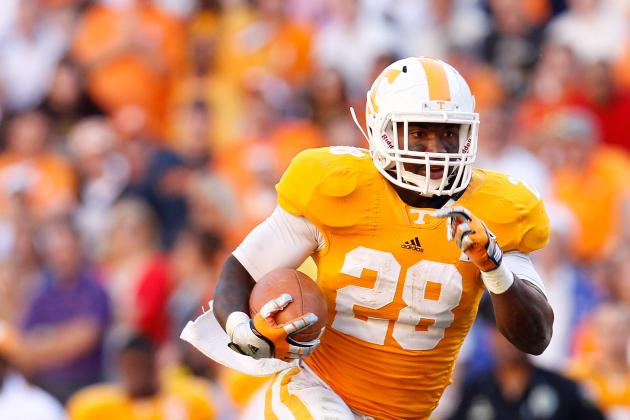 Kevin C. Cox/Getty Images

Although he did not have the most productive senior season, Tauren Poole did combine for 16 TDs and over 1,700 yards in two seasons.
The offensive line cannot get any worse for the Vols, so I do expect improved production, although Poole was a consistent customer in the backfield.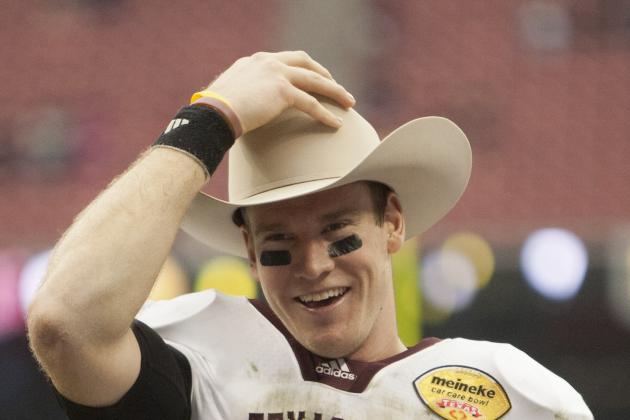 Bob Levey/Getty Images

How good was Ryan Tannehill?
Well, we are just about ready to find out as the Aggies head off to the SEC.
Jameill Showers is the expected starting quarterback, but Tanehill had a strong arm that could fit the ball into Ryan Swope, Uzoma Nwachukwu and Jeff Fuller's mitts.
It seemed effortless at times; albeit Tannehill was prone to bad decisions (21 INTs). That said, many believe he has a chance to be selected early in the first round with many NFL teams in desperate need of a quarterback.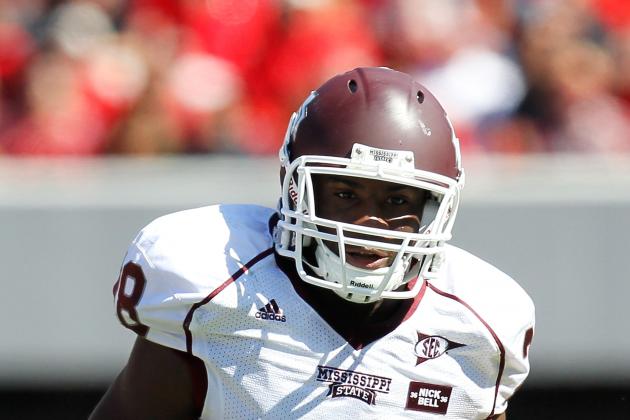 Kevin C. Cox/Getty Images

The rock-solid horse known as Vick Ballard could tote the rock with the best of them. Ballard had over 2,000 yards rushing and 29 TDs in two seasons as the starting back for Dan Mullen's offense.
Now they must rely on young LaDarius Perkins and a slew of other to come close to the production that Ballard brought to Starkville.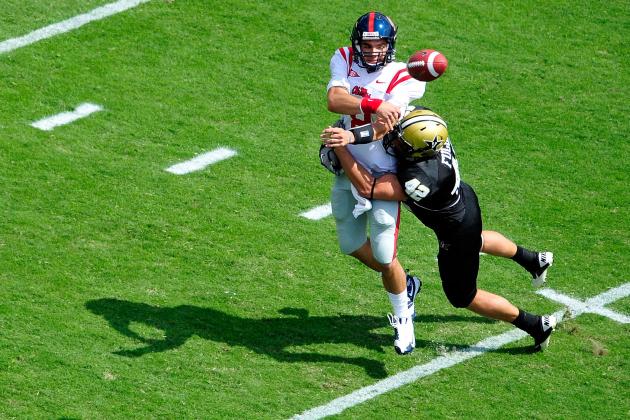 Grant Halverson/Getty Images

Missing an All-SEC defense end is tough to replace regardless of the program. The Commodores are losing a legit lineman that was a stat stuffer for the last two seasons.
A relentless pass-rusher, Fugger made Vandy's defensive line respectable in the SEC, and that is not something that has been said consistently in a long time.
James Franklin is a fine coach that will find ways (better depth nowadays helps) to improve his squad, but Fugger came through nearly every game last season for his bowl-bound squad.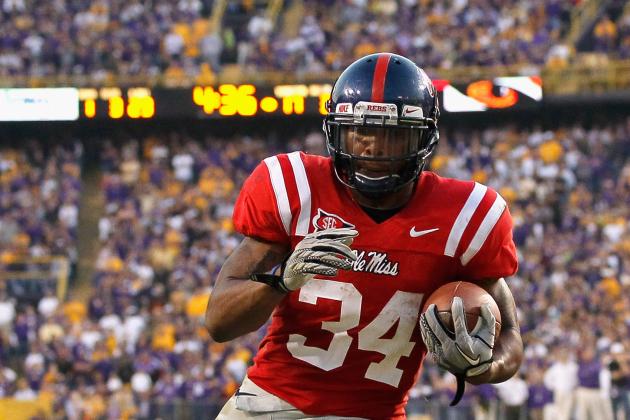 Kevin C. Cox/Getty Images

Look, Jeff Scott is a dynamic lightning bug in the Rebels backfield that is understood. However, Brandon Bolden was the rock that made their one-two punch so consistent.
Although the production may increase (Rebels should improve three OL returnees), Bolden kept defenses honest, and now, they must find another back to share the bulk of the load.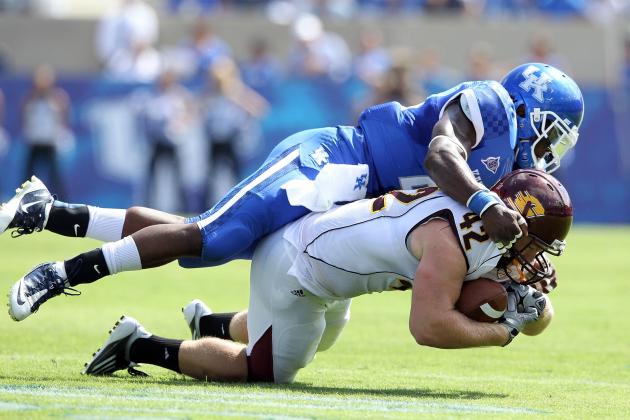 Andy Lyons/Getty Images

The Wildcats star linebacker was one of the best in the nation, and he was underrated at the same time.
The sixth leading tackler averaged nearly 12 tackles last season, and the UK defense does not have the stars or the depth to lose him without missing a beat.
Jake Bequette will be missed up front for the Razorbacks as well, but Joe Adams and Jarius Wright meant so much for the high-flying Pigs offense.
Adams put on a few shows in his productive Arkansas career, and Wright single handily defeated Texas A&M in one of the more entertaining college football games last season.
Tyler Wilson and the rest of the offense should be fine with Knile Davis back, but new youngsters will need to fill the void they left.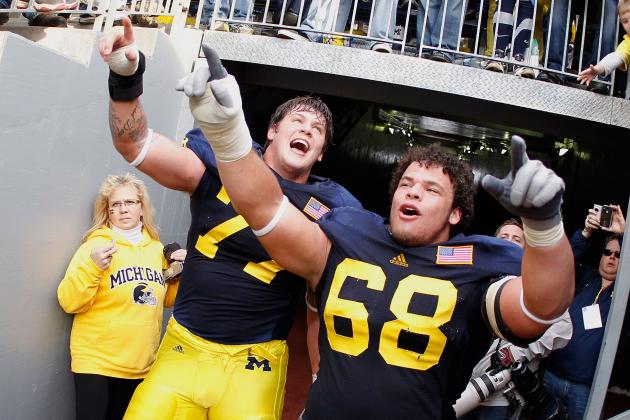 Gregory Shamus/Getty Images

Despite not carrying the team in the box score, Mike Martin did just that in the trenches.
Asking anybody around the program, the senior nose tackle clogged everything up. He was around for the brutal defensive seasons, and yet, he was the main reason why so much success was achieved one season ago.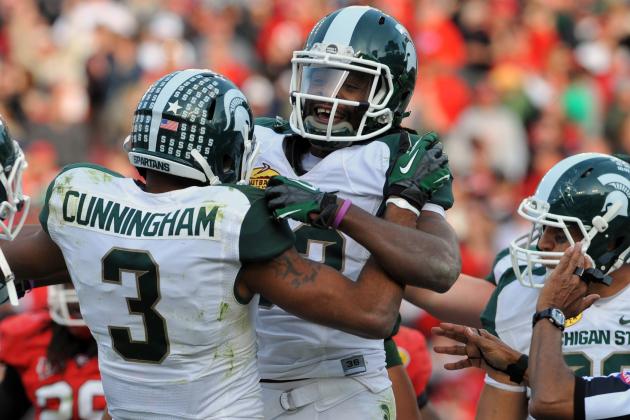 Al Messerschmidt/Getty Images

I will argue that Kirk Cousins was the pure leader of Sparty, but B.J. Cunningham was the silent assassin.
Cunningham is the program's all-time reception leader, and he was the guy getting open down field more consistently than anybody on the team.
When the Spartans made their push towards a Big Ten title, Cunningham was a vital part of it.
Holding the Hawkeyes record for receiving yards (2,815) and touchdown receptions (28) just explains how valuable he was in Iowa's passing game.
James Vandenberg should be one of the best quarterbacks in the Big Ten next season, but he would have loved to return McNutt or his star running back Marcus Coker.
Neither are back, and it could be costly for the Hawkeyes offense if youngsters cannot fill the void.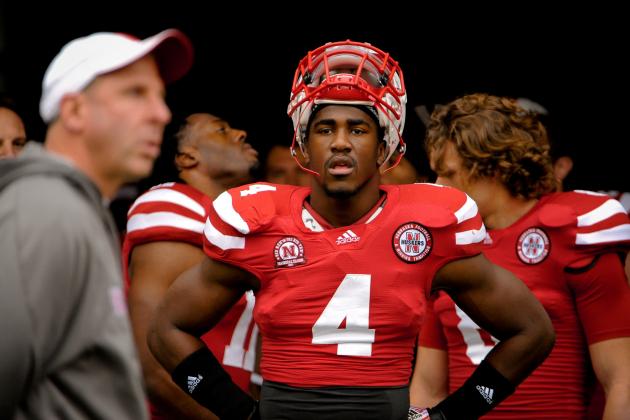 Eric Francis/Getty Images

Lavonte David led the Huskers in tackles (133), tackle for losses (13) and sacks (5.5).
The next closest in tackles was Will Compton with 82, but David was the one star player on the defensive side.
Jared Crick was hurt often and early and has since ran out of eligibility, so somebody must be able to rise to the occasion.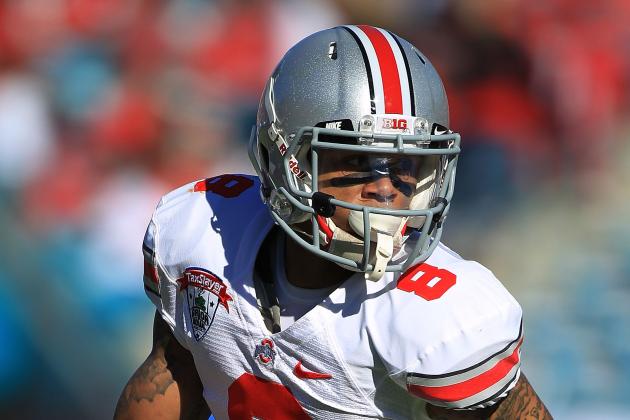 Scott Halleran/Getty Images

Although DeVier Posey was suspended for 10 games last season and ended up with only two TDs (only played three games), he will be missed since he has arguably been the top playmaker in the passing game for the last three seasons.
Posey finished his Buckeye career with 18 TDs, but his skill level proved he was much more valuable than such.
A slew of young Ohio State receivers should be able to shine in time, and having eight home games is not a bad place to start.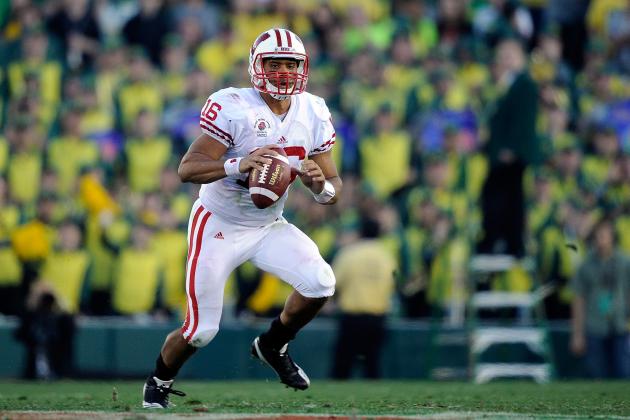 Kevork Djansezian/Getty Images

The Badgers offensive leader was their quarterback, Russell Wilson, and despite the return of Montee Ball, Wisconsin will miss Wilson a ton.
Wisconsin will always be able to run the ball, but their passing attack was on the money last year. Nearly every team could not find a way to slow down their spectacular offense because it was just too darn balanced.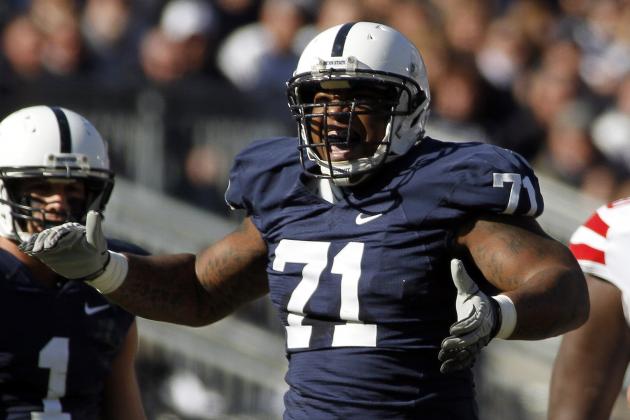 Justin K. Aller/Getty Images

This mammoth of a defensive tackle had 17 tackles for losses and 4.5 sacks, but it was his physical presence that made the difference.
Penn State's defense was solid all season, allowing on average only 323 YPG (20th).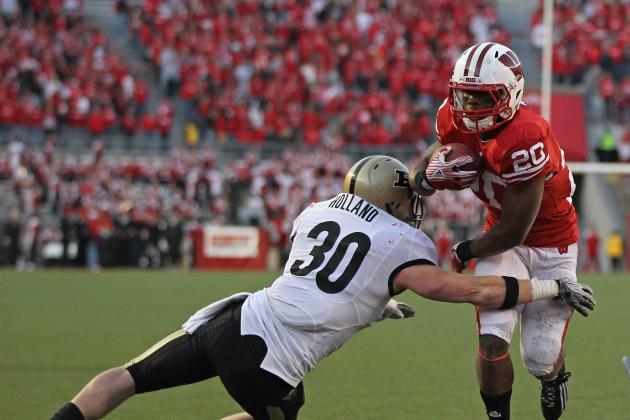 Jonathan Daniel/Getty Images

The best linebacker, defensive and overall player on the Boilermakers squad was Joe Holland. Holland had 94 tackles, 10.5 tackle for losses and 1.5 sacks.
The linebackers could be improved with the other two returning but that will be thanks to an improving defensive line that has their horse Kawann Short back.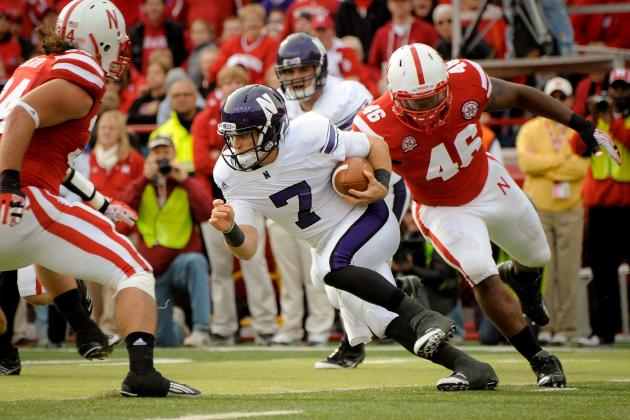 Eric Francis/Getty Images

Dan Persa had a ton of Heisman hype heading into the 2012 season, but he was never healthy to become a real threat if having the type of season he had in 2011.
Persa had 24 TDs in 2011 compared to his only 18 in 2012. Regardless, he was the clear-cut leader on the Northwestern team, and they will now need Kain Colter and others to fill that leadership role.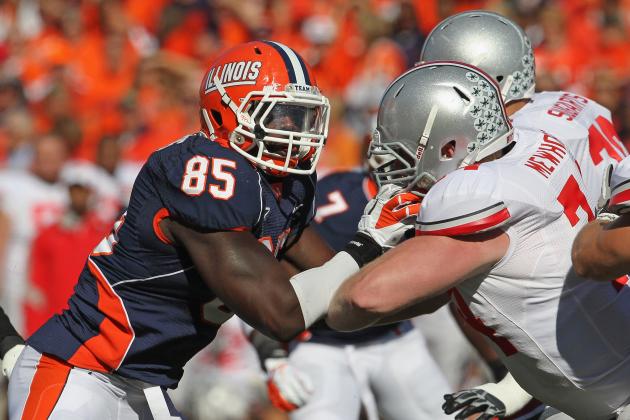 Jonathan Daniel/Getty Images

Posting 22.5 tackle for losses and 16 sacks was second and first in the nation, respectively.
The Illini do return their star linebacker, Jonathan Brown, but the defensive front four was ferocious, and Mercilus was the obvious reason why.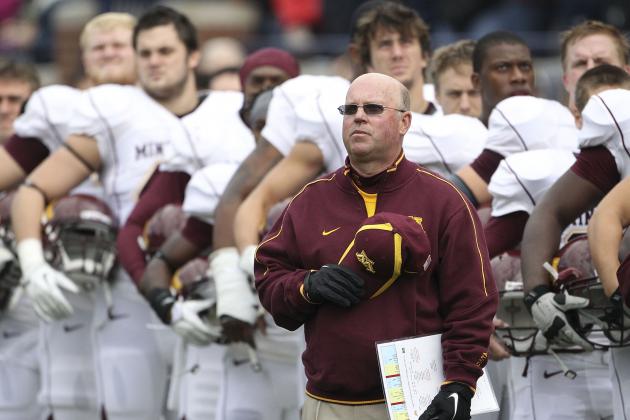 Leon Halip/Getty Images

The death of Gary Tinsley is more than a loss on the football field. The Gophers lost one hell of a player, and more importantly, a person.
Tinsley was second on the team in tackles (87), but also was first in tackle of losses (nine) and sacks (four).
Minnesota was 77th in defense last season, and though most will look at how it may decrease in production from this loss, the tragic loss could lift the team.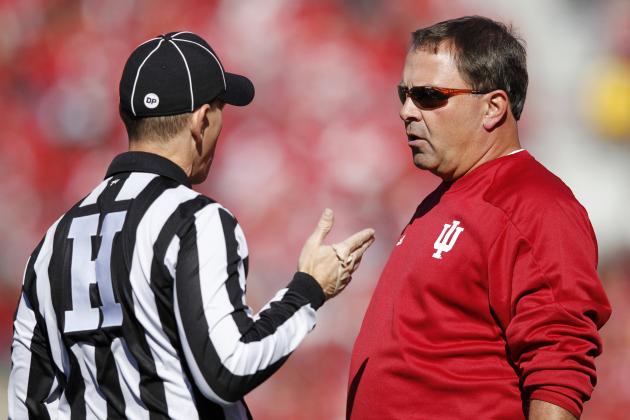 Joe Robbins/Getty Images

The leading tackler is not easy to overcome, and this All Big-Ten Honorable Mention (coaches) will be missed by the Hoosiers (11-1, 0-8).
They should get their first conference victory in 2012, but the defense will likely get gashed in the process.
Joe Robbins/Getty Images

The top offensive tackle in the nation will be missed since USC must find a way to protect the blindside of Matt Barkley.
The running game was non-existent at times for the Trojans last season, though they do return four of the five linemen.
Losing the best left tackle in nation is tough since he would have made the Trojans unstoppable had he returned for his senior season.
De'Anthony Thomas may be even better than James in time, but the best home run hitter in the nation for arguably the past two seasons was LaMichael James.
The kid could fly with the best of them, and despite being injured down the stretch of last season, James made the Ducks offense fly higher arguably than any of them.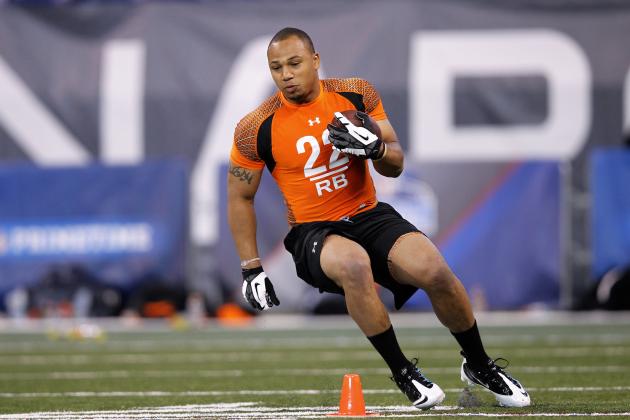 Joe Robbins/Getty Images

The Huskies found out towards the Senior Bowl that Chris Polk actually was senior and that he never, in fact, redshirted.
Well, the Huskies would have still loved to get one more year out of him because the offense should be dynamic in 2012.
Though the depth is fine, Polk would make the Huskies an intriguing dark-horse contender to challenge and win the Pac-12 over the Trojans (and Ducks too).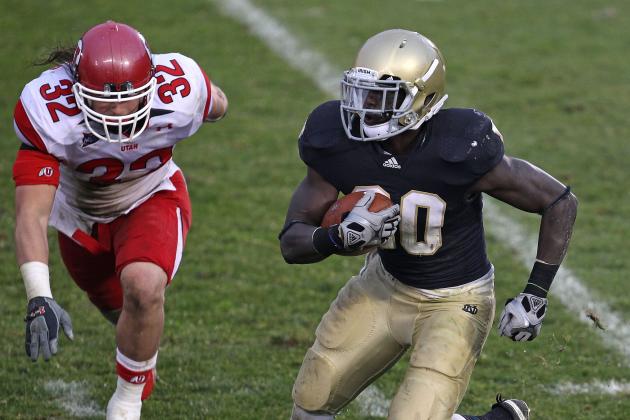 Jonathan Daniel/Getty Images

The Utes leading tackler by 31 made the Utes the 38th best in the nation (350 YPG), and luckily, they have seven returnees.
Utah did not live up to the expectations last season (at least not mine), and the defense will need a few others to give more production.
Note: I like the Utes next season (nine win season counting bowl victory) with an improved offense
After suffering that gruesome knee injury in 2010 that was borderline dirty from an opposing Arizona player, Rodgers was never quite the same.
Still, had he been given one more season for the Beavers, then perhaps their offense would rank with (or after) the likes of USC, Oregon and Washington.
Instead, Markus Wheaton is the only reliable threat (Brandin Cooks, Jordan Bishop could be decent) for an Oregon State passing attack that shockingly was 19th in the nation (286 YPG).
The point is, Rodgers was a stud when healthy, and he would have been great for Oregon State with another year to recover from that knee injury.
Now that his career is over in the flash of an eye (just seemed like he and Jacquizz were playing TCU the other day), Oregon State looks to search for some answers after posting a 9-16 record from the last two seasons.
Note: Oregon State did throw it 503 times, and they were losing in the majority of their games since they do manage to go just 3-9.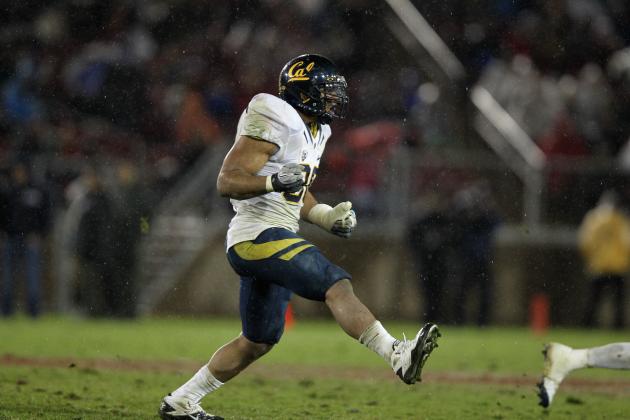 Ezra Shaw/Getty Images

Mychal Kendricks was the leading tackler with 107, and he also led the Bears in tackle for losses (14.5). His three sacks and two interceptions were solid as well, but this defensive stud for the Bears will not be replaced with some sort of a drop-off.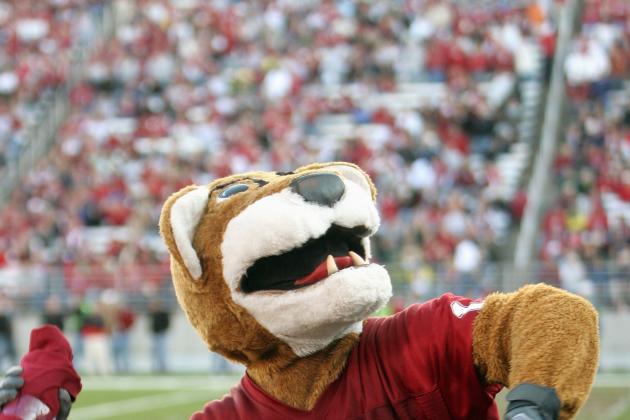 Otto Greule Jr/Getty Images

Yes, another senior linebacker that dominated his team statistics is gone, and he will be dearly missed.
Replacing linebackers isn't the toughest task, but being able to find consistent production is easier said than done.
Alex Hoffman-Ellis notched 88 tackles (first on team), 11 tackle for losses (second), one interception and two sacks.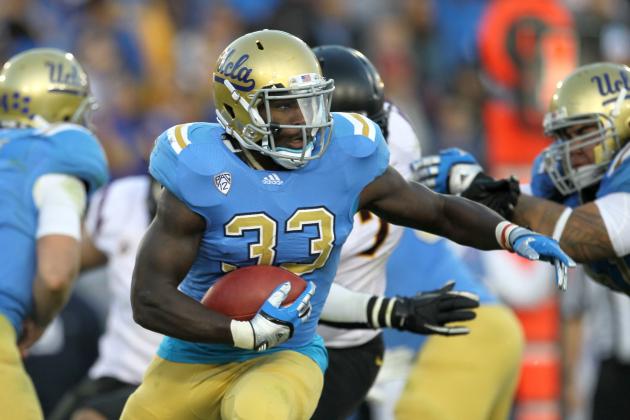 Stephen Dunn/Getty Images

The backup running back split the carries with Johnathan Franklin, but it was Derrick Coleman who led the team with 11 TDs.
Franklin had 14 less carries (152), but was a bulldozer than had a nose for paydirt.
Doug Pensinger/Getty Images

This devastating season-ending knee injury is costly beyond belief. Just as a sophomore one season ago, Richardson hauled in five TDs and 39 receptions for 555 yards.
The Buffs were expected to become a legit bowl threat this season, but now, that job became a lot more difficult.
Christian Petersen/Getty Images

Nick Foles was arguably the only hope for the Wildcats this past season because his arm could bring the squad back from any deficit.
Now in a brand-new system with Rich Rodriguez in charge, Arizona is back to square one, and they may have a tough time getting production out of their quarterback in the passing game (system should provide more in running game).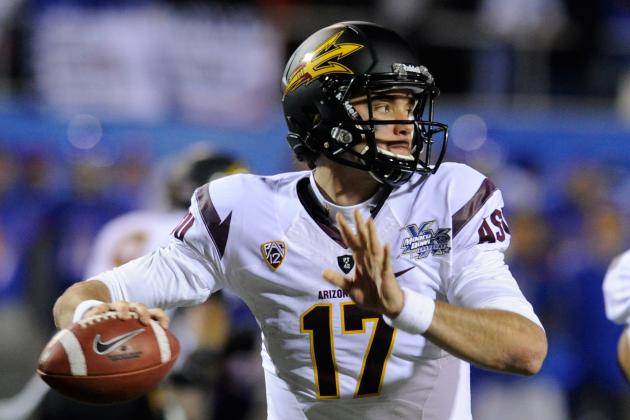 Ethan Miller/Getty Images

If the Sun Devils quarterback gave it one more season and invested his patience with first-year coach Todd Graham, who knows how successful the two may have been together.
The Sun Devils are similar to their rival counterparts in Arizona, as they are starting from square one.
Though they have a few guys challenging for the starting gig, it will likely a take a year or two before their offense is clicking on all cylinders.
He never won the Heisman or a BCS title, but Andrew Luck essentially did everything else you could have asked out of him. Football is a team game, and his team was not quite as good as a select few, but Luck was one of the better superstars in the BCS era.
The Cardinal should be fine in the grand scheme of things because though they may not play in a BCS bowl in 2013, they will remain contenders in the Pac-12.
Stanford became nationally relevant because of Luck, and they are currently the "it" team that all the recruits are starting to line up for. Thanks for the memories, Andrew!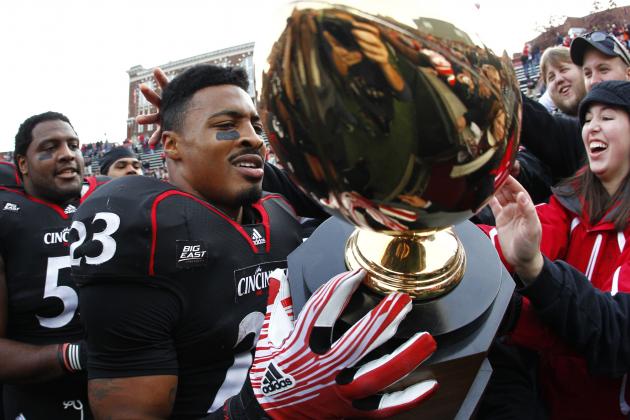 Tyler Barrick/Getty Images

Iasiah Pead single handily carried the Bearcats to double-digit victories this past season on account of starting quarterback Zach Collaros the final three regular season games.
Pead was the Big East Player of the Year, and he eclipsed 1,500 yards of offense and found paydirt 15 times.
Munchie Legaux (former WR) should not have issues replacing Collaros overall, but hot-shot recruit Jameel Poteat (So.) and George Winn (Jr.) will attempt to steal the show for Butch Jones' squad in 2012.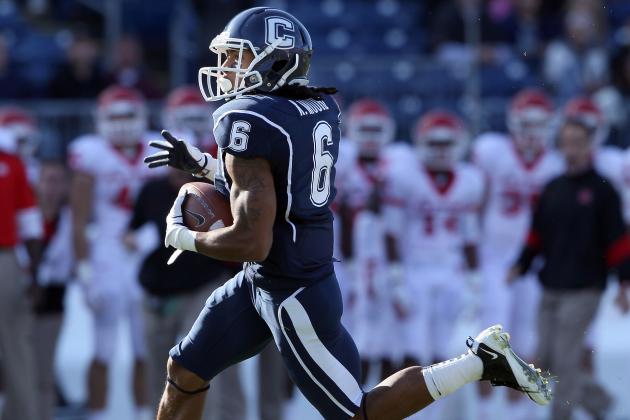 Elsa/Getty Images

The leading receiver in terms of touchdowns and nearly in both receptions and yards will no longer be part of the Huskies offense.
They are clearly a running team these days regardless of their coaching change to Paul Pasqqualoni from Randy Edsall.
Still, they would love to have a few more playmakers like Kashif Moore stretching the field.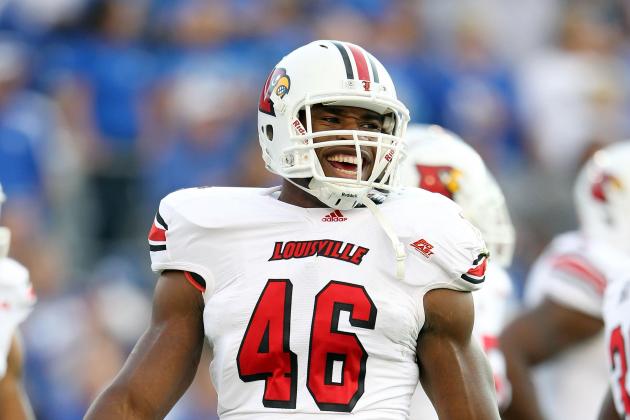 Andy Lyons/Getty Images

Wait, for it. Yes, another senior linebacker is gone!
Dexter Heyman may not have been the most talented player (I thought he was) on the team or the guy with the highest upside, but he was the leader that went bonkers on the stat sheet.
He led the team in tackle for losses with 16 and was the staple of an improved defense that went from the 65th-rated defense three seasons ago to the 14th and 23rd-ranked defenses in yards allowed per game.
Had Mohammed Sanu came back for his senior season, Rutgers might have been my pick to win the Big East (Louisville is at moment).
Instead, they have a few youngsters at the skill positions instead of what could have been a top-five (and true veteran) wide receiver in America.
Sanu looks like he made the right decision at the end of the day, as a few mocks have him going towards the end of the first round to the Cleveland Browns.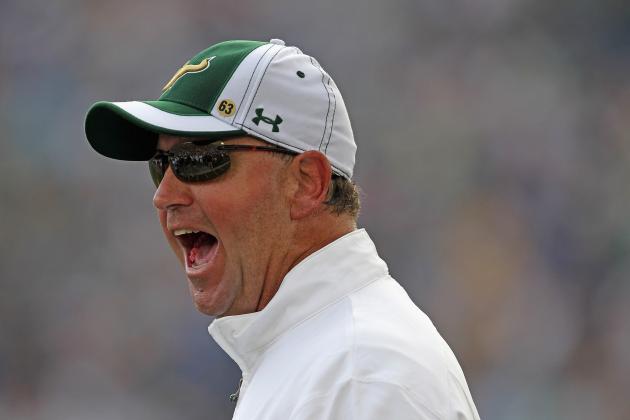 Jonathan Daniel/Getty Images

The top defensive back on the Bulls was Jerrell Young, and he was the only guy back there that was not getting torched.
The Bulls were 83rd against the pass (244 YPG), but they were 39th in total defense (351 YPG).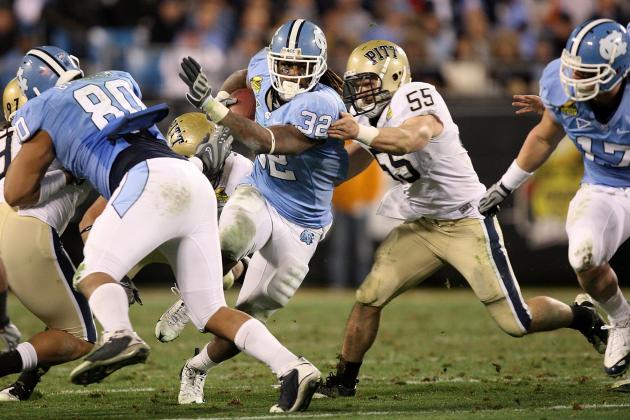 Streeter Lecka/Getty Images

This senior linebacker led the team in tackles with 116, and his 8.5 tackle for loss were not too shabby either.
Gruder was a stud in his junior season as well, but now, the Panthers and their five returnees on defense must step up considerably for Paul Chryst.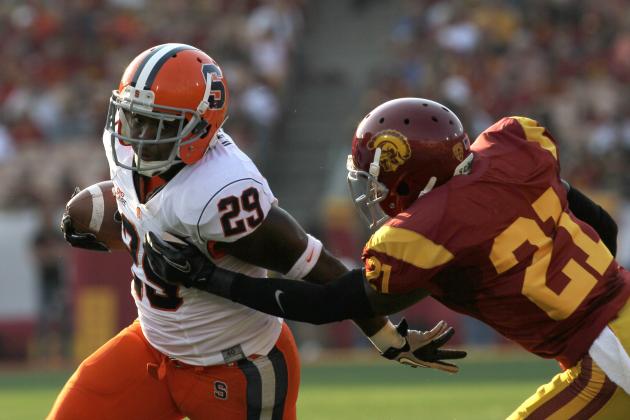 Stephen Dunn/Getty Images

Antowon Bailey was the starting running back, and he toted it 240 times on the season for 1,051 yards and six TDs.
Nobody else on the entire roster were even close to any of those numbers, and the Orange better find a replacement that does not miss much of a beat.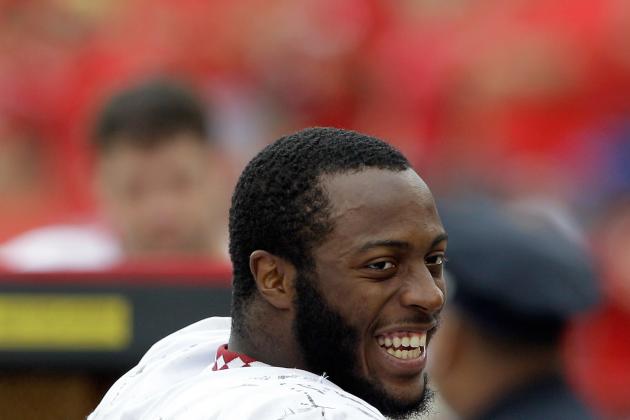 Rob Carr/Getty Images

This Owl toted the rock like a horse for the last three seasons, as he ranked among the best in the nation. Bernard Pierce had 663 carries for 3,570 yards rushing and 53 touchdowns in his underrated career.
Matt Brown is a solid backup that will be the new starter, but Pierce is a guy that could have have led this team near the top of the Big East standings.
Make no mistake about it, even if Manti Te'o would have left, I would have thrown in Michael Floyd's name first.
Maybe I would have thrown both of them in here since Te'o may become a First Team All-American in 2012, but Floyd was the obvious guy that demanded constant double teams and bracket coverage.
Many argue that is the reason why Tyler Eiffert became an All-American tight end, and this upcoming season will tell us how much the Irish's quarterbacks have improved and or how much Floyd meant to them.
Although there may not be as many struggles at quarterback, having guys draw separation and catch the ball in traffic will be a much more difficult challenge in South Bend without the athletically-gifted freak named Floyd.