MLB Power Rankings: Who Are the Top 10 Third Basemen?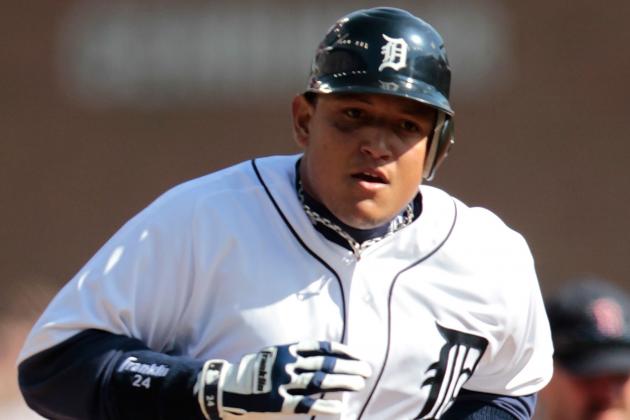 Leon Halip/Getty Images
Miguel Cabrera: The Best Third Baseman?
Third base runs deep with talented ballplayers. The tenth-best guy on this list has a Gold Glove and two Silver Sluggers. The ninth-ranked player has won multiple Most Valuable Player awards throughout his Hall of Fame career. Number eight on the list has a 48 home run season on his record. And, none of these guys could even crack the top eight at the hot corner.
The following players are ranked as if a General Manager were able to start a team with any third baseman he wanted, without any salary considerations. This team would then be dismantled after the 2012 season ended.
The players' salaries and potential in future seasons are not considered. However, defense and base running are included in the evaluation of the players. As a result, these are not Fantasy rankings.
The ranking of the top two players was a choice between two elite players. One of them is an all-around stud. He can field, hit and run well above average. The other guy will likely go down as one of the better players to ever swing a bat in the Major Leagues. His offensive stats are off the charts.
These predictions are forward-looking, so some educated guesswork is involved. This means trying to predict if Alex Rodriguez will fail to reach 100 games again, or if he has gotten past his injury plagued seasons. That choice could swing A-Rod's ranking by several spots. Alas, no crystal ball exists to make such predictions with 100 percent accuracy.
Begin Slideshow

»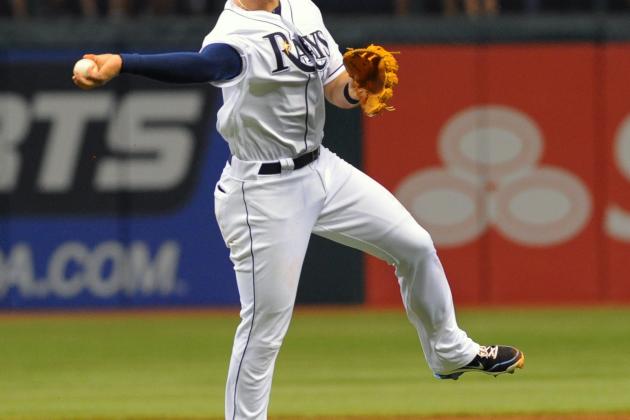 Al Messerschmidt/Getty Images
Evan Longoria
Evan Longoria does everything at a high level. He possesses a potent bat, slick fielding, and intelligent baserunning. His game lacks any weakness.
In his four-year career, the Rays' third baseman has an OPS north of .875. Adjusting for his ballpark—an extreme pitcher's park,—makes this mark even more impressive. Each year, Longoria has become a more disciplined batter, decreasing his strikeout frequency and making contact more often. Last season, Longoria hit 31 home runs, despite missing 26 games with an oblique strain.
Defensively, Longoria ranks among the best in the game. He was never advertised as a Gold-Glove caliber defender while coming up through the Minors. He quickly, and surprisingly, became just that.
On the basepaths, the slugger can swipe double-digit bases. Last year, bothered by a sore foot, Longoria only stole 3 bases. This should increase if he stays healthy in 2012. In addition to stealing, Longoria does well at taking the extra base on hits. In his career, when Longoria is on second base and the batter hits a single, he has scored 68% of the time.
Evan Longoria's trophy case stands as a testament to this star's dominance. In it, he has the AL Rookie of the Year, two Gold Gloves, and a Silver Slugger. His all-around ability makes him the best third baseman in 2012.
Gregory Shamus/Getty Images
Miguel Cabrera
No other third baseman can match Miguel Cabrera's offensive dominance. When arguably the best offensive first baseman moves to third base, everyone knows he will likely set the standard at that position.
His batting line over the past three seasons speaks for itself: .332/.421/.583. Cabrera has ranked either first or second in the AL for OPS in each of those three seasons. Very few players can even dream of production on that scale.
In addition to hitting the cover off the ball, Cabrera has never landed on the disabled list in his career. His manager can rest assured that he will be able to pencil Cabrera into the middle of the order on game day.
Defensive shortcomings are the only aspect of Cabrera's game that holds him back from ranking ahead of Evan Longoria. The defensive metrics unanimously cast him as a poor fielder.
Regardless of poor defense, Cabrera's bat more than makes up for any harm he brings to the team on defense. Cabrera has won the Silver Slugger at three different positions: 1B, 3B and OF. His offense ranks with the likes of Frank Robinson, Hank Aaron, Ken Griffey Jr. and Albert Pujols in their prime. Barring an unexpected decline or career-ending injury, Cabrera will certainly be enshrined in the Hall of Fame some day. Coming off of a career-best year in 2011, there could be even greater achievements in store for his age-29 season.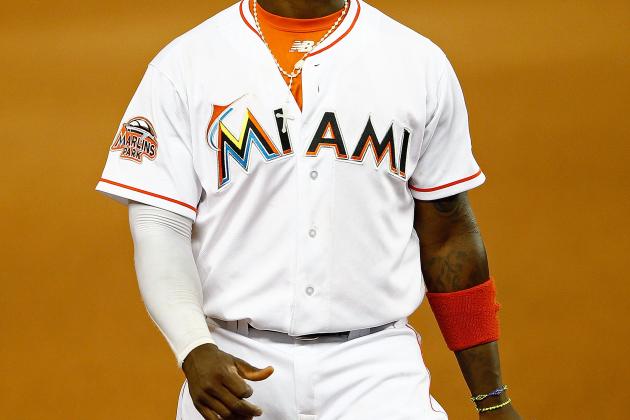 Mike Ehrmann/Getty Images
Hanley Ramirez
From 2007-2009, Hanley Ramirez was the best offensive SS in the game. In 2010, he was second only to Troy Tulowitzki. Now, to make room for the newly acquired Jose Reyes, Ramirez will be taking his bat to third base.
While shortstops are not known for their offense, Ramirez will hit more than enough to justify playing him at third base. Amongst active players, he has the 17th highest OPS (.884). He also ranks as one of the best power-speed combo players. Ramirez has a 162-game average of 26 home runs and 41 stolen bases in his career.
On defense, it is expected that Ramirez will capably handle third base. The athletic skills that allowed him to play shortstop, albeit at a below-average level, should make it a relatively painless transition to the hot corner.
While Ramirez was tops in the game from 2007-2010, his 2011 season was ruined by injuries and under-performance. However, at the age of 28, it is a reasonable assumption to expect his offensive performance to rebound and for him to resume giving opposing pitchers nightmares in 2012.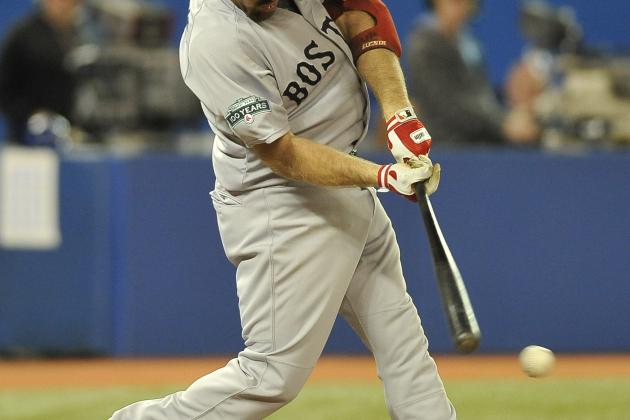 Brad White/Getty Images
Kevin Youkilis
Despite a down year, by Youkilis' high standards, he remains one of the top hitters in baseball. The Greek God of Walks has lived up to his nickname: he ranks 11th among active players with a .390 OBP.
Defensively, Youk has won a Gold Glove at 1B, where it was well-deserved. However, he now spends most of his time in the field at 3B. He ranks more as an average fielding player at that position.
The former Hank Aaron Award winner, an award given to the best hitter in each league, rakes at the plate and holds his own on defense. Yet, he remains an injury risk. Over the past two seasons he has spent 89 days on the disabled list.
This 33-year-old player has shown frailty and may be approaching the down-swing of his career. That being said, the enormous potential in his bat makes him worth the risk.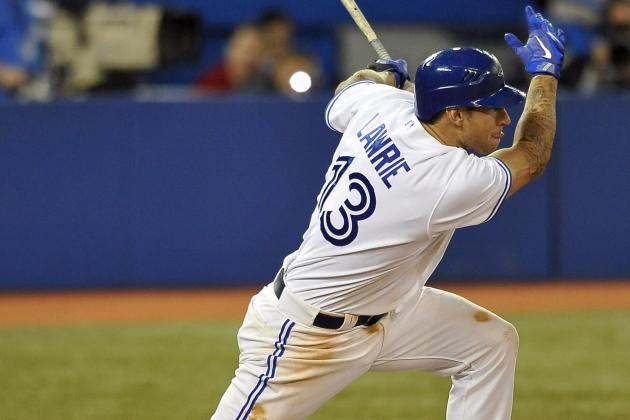 Brad White/Getty Images
Brett Lawrie
Coming off a tremendous 43-game rookie season, Brett Lawrie looks primed to become one of the best third basemen in the league.
During his 2011 season, Lawrie absolutely crushed the ball. He slugged .580 with 9 home runs, in only 150 at bats. That projects out to over 30 home runs in a full season.
Lawrie also has plenty of speed to go with that power. He stole 7 bases last season in the majors, and he stole 30 bases in 2010 while in AA.
While his defense was questioned coming up through the minors as a second baseman, he has been stellar since switching to third base in 2011. His defensive play for Toronto last year was Gold-Glove worthy. His great range could bring him an actual Gold Glove in the near future.
At this point, only one worry exists with Lawrie: his age. There are currently only two players younger than him in the MLB. It would not be surprising for him to experience some growing pains as the league adjusts. Still, his defense and baserunning ensure that he will provide value, even if his offense goes through a sophomore slump.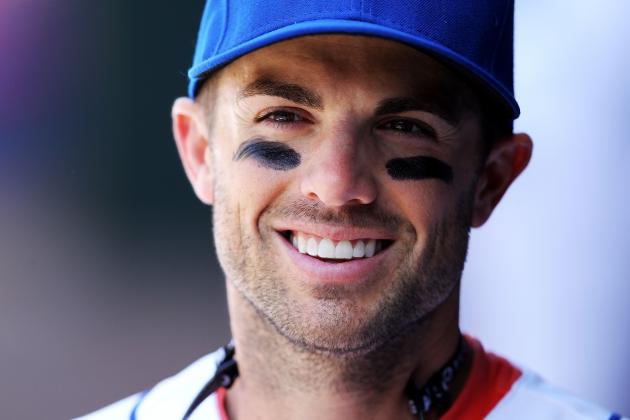 Nick Laham/Getty Images
David Wright
Last season, David Wright missed over one-third of the year with a stress fracture in his lower back. This was the first major injury of his career, so he should be expected to return to healthy form in 2012, assuming his current fractured pinkie does not turn out to be a major issue.
Even when healthy, his offense has declined since the Mets left Shea Stadium in 2009. Wright's power vanished in that first year, with only 10 home runs. It rebounded in 2010, but then faded away again last season.
Since moving to Citi Field, Wright's strikeout rate has spiked. This could be due to him swinging for the deep fences, or a defensive reaction from the concussion-inducing beanball he took to the head. In addition to striking out more, he has vastly underperformed his career average in OBP over the past two seasons.
Regardless, Wright still remains solidly above average at the plate, and the Mets have moved the fences in at Citi Field in an effort to improve the team's power numbers.
The defensive metrics have turned very sour on this former Gold Glove winner. Nowadays, his fielding ranks well below average.
If healthy in 2012, David Wright's solid batting could return to its formerly elite level. While unlikely, he could also show improvement on defense. Wright will certainly continue to provide value on the basepaths. The former perennial MVP candidate could realistically receive some MVP votes again in 2012.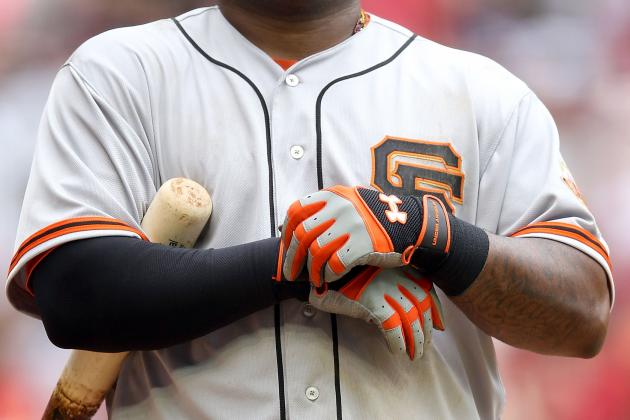 Christian Petersen/Getty Images
Pablo Sandoval
Kung Fu Panda's decreased body weight in 2011 led to a huge rebound on offense and a dramatic improvement on defense. Since his 2011 stats were in line with his 2009 stats, Sandoval's down year in 2010 looks like an anomaly.
Despite a mid-season wrist surgery that caused him to miss over a month in 2011, his hitting was great all year long; outside of a short adjustment period in June when he returned from surgery. Pablo Sandoval's bat is good for 20-plus home runs and a .300/.350/.550 line. His name should be on the short list for batting title hopefuls.
Surprisingly, Sandoval's normally average to below-average defense was vastly improved in 2011. This may have been another positive result of the weight loss: his slimmed-down body translated into increased range.
Most likely, Sandoval's 2012 will resemble his solid years in 2009 and 2011. However, the risk that he could gain too much weight back knocks him down a spot on this list. It also remains to be seen if his great defense last season was authentic.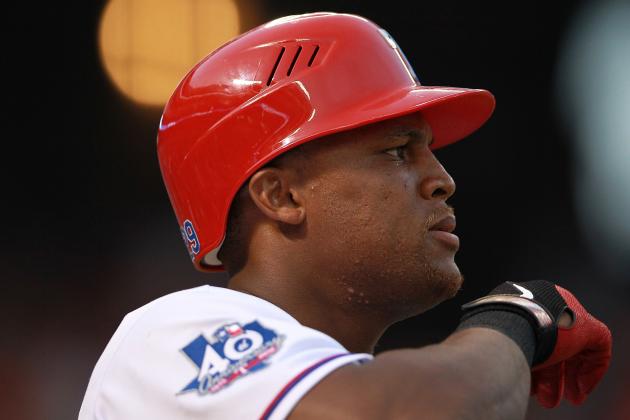 Ronald Martinez/Getty Images
Adrian Beltre
The past two seasons have been the best of Adrian Beltre's career, outside of his 48-homer 2004 season. This stretch has netted him two top-fifteen finishes in the AL MVP vote, his third of three career Gold Gloves, his first two All Star appearances, and his second and third career Silver Sluggers.
At the plate, Beltre has one of the better power bats in the game. He ranked in the American League top five in SLG for 2010 and 2011. As well, Beltre finished in the top ten in AL OPS for those two years. Not only was he one of the better bats at third base, but he was also elite among all hitters.
With a combination of a stellar bat and Gold-Glove defense, it seems bizarre that he would rank this low. Unfortunately, there are more than a few question marks. How much has playing in two hitter-friendly parks—Fenway and Rangers Ballpark—these past two years inflated his numbers? Will he play a full season like in 2010, or will he miss 25-30 games like in 2009 and 2011? At the age of 33, how skeptical should fans be that Beltre has really taken his game to a new level, far beyond the skill his previous 1,000-plus games indicated?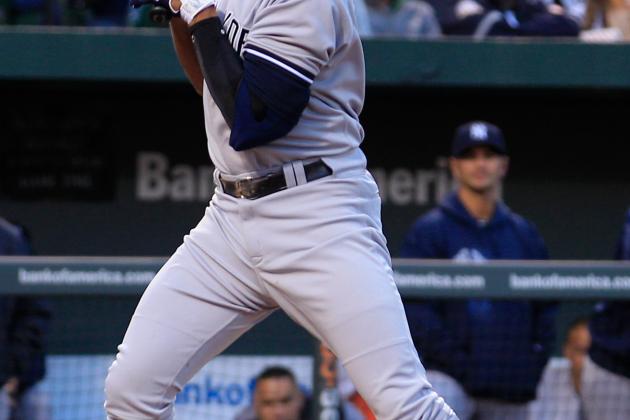 Rob Carr/Getty Images
Alex Rodriguez
Following his third MVP, in 2007, the New York Yankees signed Alex Rodriguez to a long-term contract that locked him up through his early 40s. In the four seasons since, injuries have limited him to less than 138 games in each season. Last year, A-Rod played only 99 games.
Not only has Rodriguez's ability to stay on the field diminished, but so has his level of play when he is available to play. After peaking in 2007 at a league-leading 1.067, his OPS has fallen each year, down to .823 in 2011. His stolen base contributions are essentially a thing of the past, as he looks like an old man on the basepaths.
Rodriguez's defense at third base has never been very good. Although, he experienced an uncharacteristically great defensive season in 2011. It will be interesting to see if he can extend that quality fielding into 2012.
At best, Rodriguez will be able to play 80 percent of the Yankees' games, and he will do so at a level between his 2009 and 2010 performances. If so, this will make him one of the better players at third base. His days of winning the MVP are over, but he could still have a strong final act to his career.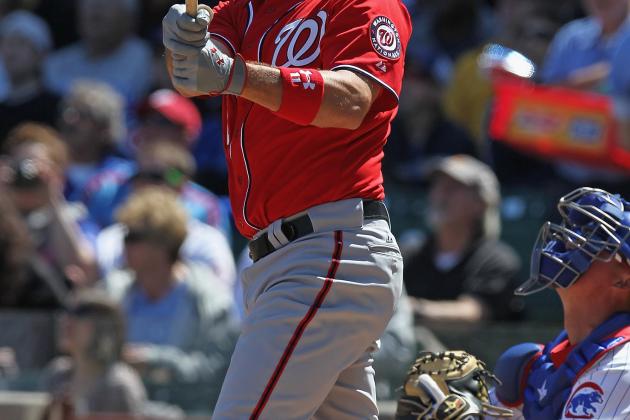 Jonathan Daniel/Getty Images
Ryan Zimmerman
For Ryan Zimmerman to be ranked tenth shows just how deep third base can go without running out of top-level talent. This man has won a Gold Glove and multiple Silver Sluggers.
Despite these awards, Zimmerman still has not had the elite season at the plate that most of those ranked ahead of him have had. Admittedly, his 2009 and 2010 were great, but his 2011 raised concerns. First, he missed a large stretch of games for the second time in four years. Second, his OPS dropped 100 points.
In terms of defense, the metrics are somewhat mixed. In general, they point to him being a strong fielder, with the exception of a below-average season last year.
At the prime age of 27, Zimmerman could break out in a big way this season. Staying healthy should go a long way toward making that happen. With Zimmerman coming off of an unhealthy season that was also a down year with both the glove and bat, it would not make sense to rank him any higher than tenth.