Bobby Petrino's Mistress: Why Petrino Should Never Coach in College Again
April 11, 2012

Wesley Hitt/Getty Images
Let's get this out of the way right now. If Bobby Petrino wants another college football head coaching job in a year or two, he'll get one—and a good one at that. What a shame. 
I'm not naive enough to believe that Division I college football, especially in the ultra-competitive SEC, is still a primary vehicle for character building for young men who will likely not go on to have careers as professional athletes.  
College football coaches at the highest level of the sport have essentially become hired guns, jumping from school to school until they land one of the most prestigious jobs in the land. Nobody's career better embodies this growing, yet disturbing, trend than Petrino's. 
The recently fired University of Arkansas coach came to the school prior to the 2008 season under a cloud of controversy after resigning from the same position with the Atlanta Falcons 13 games into the NFL season. Even that move was not an isolated incident; it was simply the latest, most high profile example in a long history of actions that brought Petrino's sense of loyalty and character into question. 
After a less than impressive first season in Fayetteville, Petrino eventually justified the faith that Arkansas Athletic Director Jeff Long showed in him, leading the team to a 21-5 record over the past two seasons. But the on-field success does not trump the betrayal that Petrino exhibited in lying to Long and other Arkansas officials regarding the details of his motorcycle accident and his relationship with Jessica Dorrell, actions that left Long no choice but to fire the coach. 
People make mistakes, sometimes really bad mistakes. Lord knows I have made more than my fair share. In fact, I am historically quite forgiving of public figures that have egregious lapses in judgment or are otherwise unable to control basic human urges that society generally frowns upon.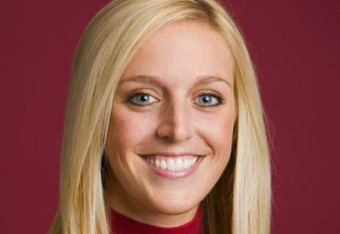 I love to see those who have faced self-imposed adversity learn from their mistakes and genuinely become better people because of, not in spite of, their failures. But Bobby Petrino is not one of those people. 
I've seen enough from him over the years to believe that Petrino is not what most people would consider to be a person of high moral character. He is not the type of man that should be responsible for leading and shaping the lives of impressionable young men, some of whom do not have father figures of their own.  
Some may argue that Petrino's infidelity pales in comparison to the failings of Joe Paterno when he neglected to take steps to protect innocent young men from the alleged actions of Jerry Sandusky. Petrino, however, has nowhere near the track record of Paterno when it comes to demonstrating high moral character, something that's important when considering whether or not to give him the benefit of the doubt. 
In another twisted bit of fate, Petrino will get another opportunity to prove his skeptics wrong, something the now deceased Paterno will never have.  
Whichever school decides to roll the dice on Petrino a year or two from now will be taking a huge risk, for reasons having nothing to do with his ability to coach football. The gambler in me is almost certain that the institution that makes that bet, will eventually come to regret it. 
Contact Geoff at geoff@popflyboys.com, follow him on Twitter @snglemarriedguy, and read more of his takes on sports and pop culture at popflyboys.com