10 Keys for the New Orleans Hornets Down the Stretch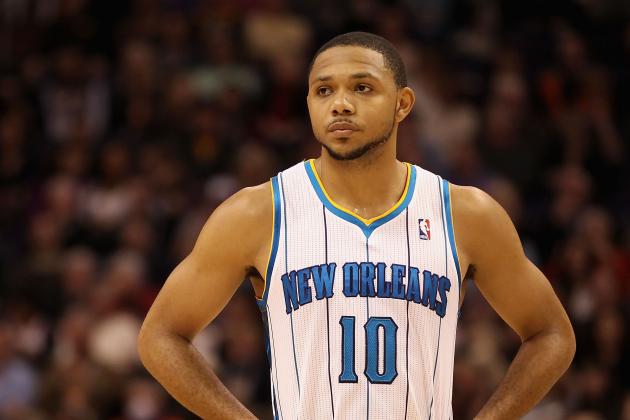 Christian Petersen/Getty Images

The New Orleans Hornets aren't exactly the best team in the NBA. In fact, they just so happen to be the third-worst team in the league record wise.
The Hornets are obviously not going to make the playoffs this year, but there are still some important things that they need to do down the stretch, unless, of course, they want to stay crappy forever.
So, read on to find out 10 keys for New Orleans down the stretch.
Begin Slideshow

»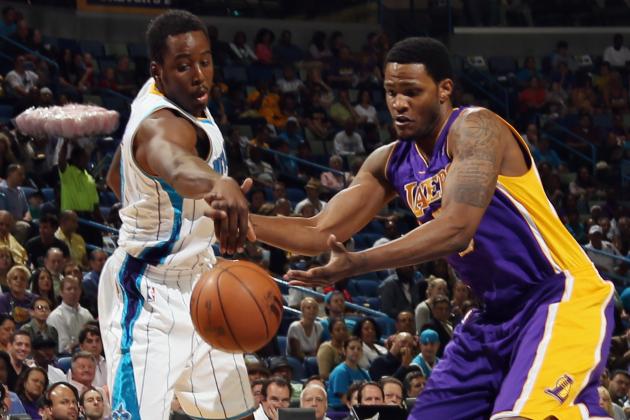 Chris Graythen/Getty Images

New Orleans needs to make sure it doesn't do anything crazy down the stretch, and by crazy I mean winning.
It is not like the Hornets have to try that hard not to win because they have only done so 16 times this season, when they were trying.
Many teams like to finish strong at the end of the season, but the Hornets should not try to be one of those teams.
New Orleans absolutely needs a good draft, and as it stands, it should pick up a really good player if it is third in the draft; however, if the Hornets can manage to be the second-worst team in the league then they will really be set.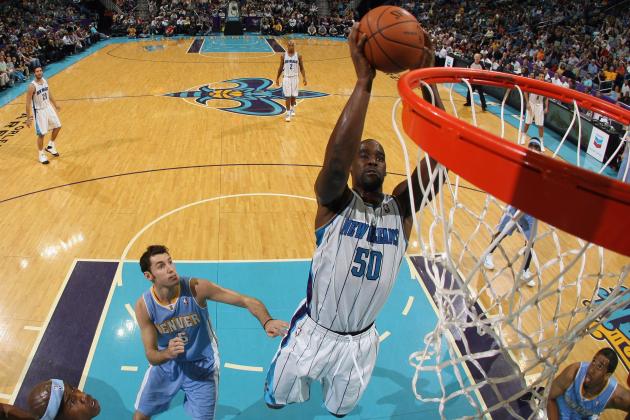 Chris Graythen/Getty Images

Emeka Okafor was a very promising player coming out of Connecticut. He showed that promise in his rookie season when he averaged 15.1 points per game.
Okafor has not averaged that many points ever since then. He is obviously capable of putting the ball in the hoop, but he really needs to step up his game on offense.
Okafor has obviously been injured for a great portion of this season, but when he does come back, he needs to improve his numbers offensively.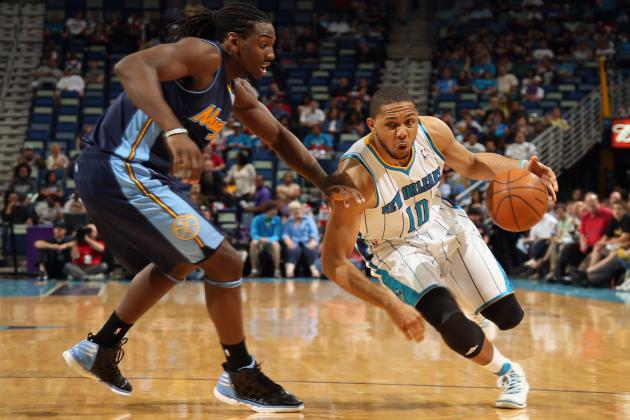 Chris Graythen/Getty Images

Facts are facts, and facts say that the New Orleans Hornets are the 29th-best team in the league when it comes to scoring. The Hornets average a lousy 89.4 points per game this year.
New Orleans certainly has some talent on its team, with six players averaging more than 10 points per game.
That is pretty darn impressive. If some of these players can make just one more shot a night on average then their offense would be that much better.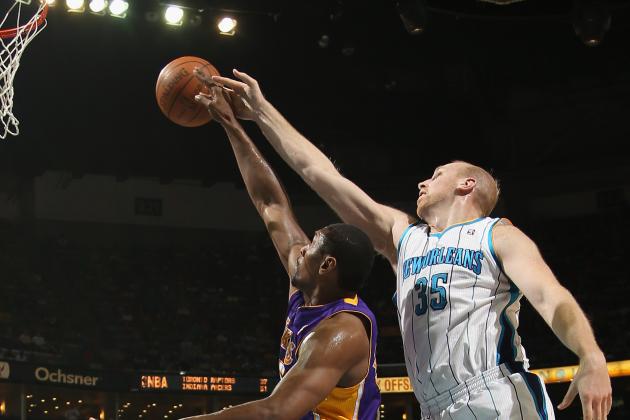 Chris Graythen/Getty Images

Once Emeka Okafor is back, the Hornets will be significantly better at rebounding.
As it stands, the Hornets average 40.9 rebounds per game, which ranks them 24th in the league in that department.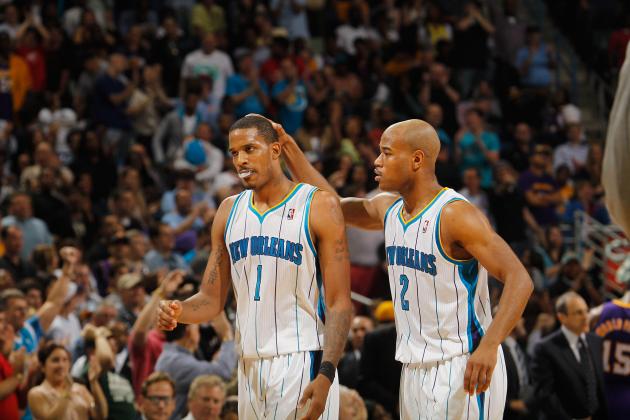 Chris Graythen/Getty Images

The Hornets' record is absolutely horrible, but there is more than meets they eye to that one. They can't seem to stay healthy.
Okafor has obviously been injured since the beginning of time and Trevor Ariza and Jarrett Jack have been banged up as of late.
This team would be much better with all of these players at full strength, but that is a no-brainer.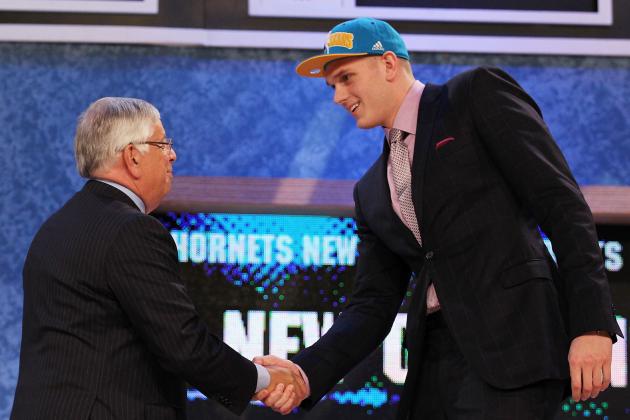 Al Bello/Getty Images

The Hornets are obviously going to get a great player with their first pick in the draft, but after that they need to continue drafting quality players, whether that be trading up or trading for more spots in the draft.
This may very well be one of the best NBA drafts that the world has seen in a very long time. Whoever doesn't take advantage of that is really missing out, and New Orleans cannot be one of those teams that misses out.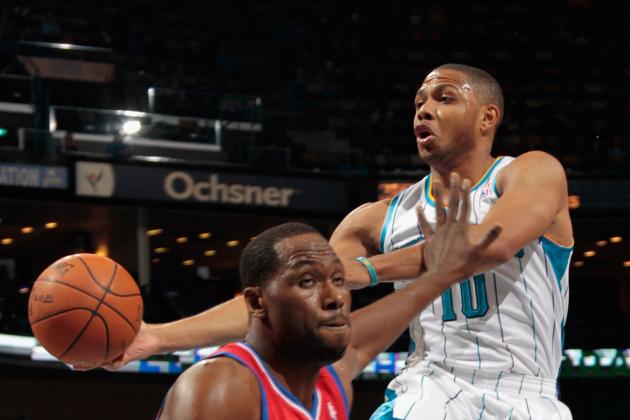 Chris Graythen/Getty Images

The Hornets obviously do not have Chris Paul anymore, but their next-best bet is Eric Gordon. Gordon is an amazing basketball player and he could become the Hornets' next superstar.
He is averaging an impressive 19.6 points per game, but he can do better than that, especially since he is the leader on offense.
Chris Graythen/Getty Images

Jarrett Jack has, of course, been banged up lately, but when he is healthy he needs to become the vocal leader of this team.
The oldest player on New Orleans is 29 years old. Jack is 28. Although being older than someone does not make a person a leader, younger players certainly look up to and listen to veterans on their team, especially when those players have a lot of talent.
Jack does not lack in the talent department and his 15.6 points per game and 6.3 assists per game suggest this.
He needs to take over this team and become its leader. He is already New Orleans' field general.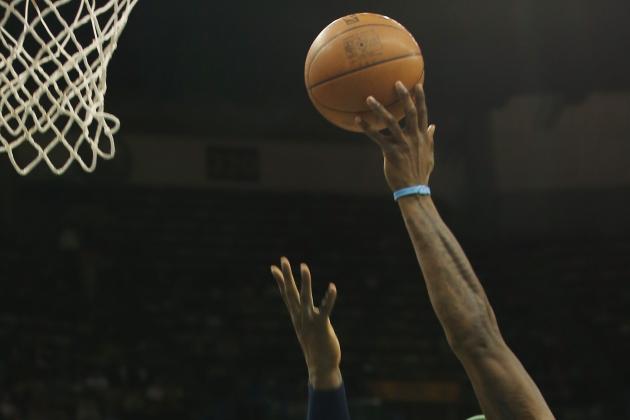 Chris Graythen/Getty Images

Chris Kaman is definitely a decent player, but he is not good enough to be getting paid more than $14 million a season.
Either Kaman needs to step up his game tremendously or the Hornets need to trade him in the offseason.
Once Okafor is back, the Hornets really won't need Kaman anyways. Whether the case, something's got to give.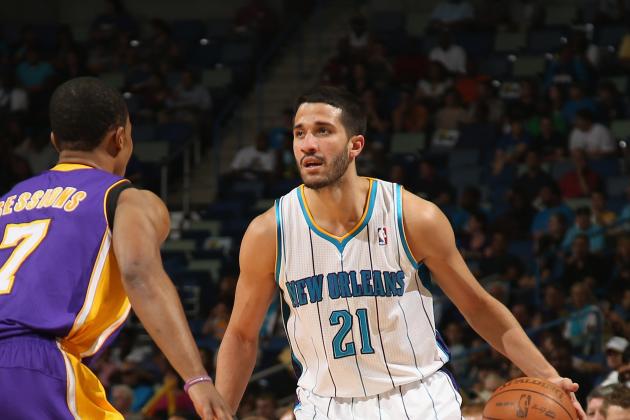 Chris Graythen/Getty Images

The Hornets don't have the best sophomores in the league, but they definitely have some good ones.
Greivis Vasquez was a great field general for Maryland and he can easily coexist with Jarrett Jack and the rest of the Hornets' players.
Vasquez is averaging an impressive 5.2 assists per game in his second season in the NBA. New Orleans could certainly use his passing ability, since it is mediocre at best in that department.
Xavier Henry is another sophomore for the Hornets that could turn into quite the player with some more playing time.
If you're a tweeter, feel free to follow me @TheTrevorLowry