Alabama Football Recruiting: Breaking Down the Tide's 9 Commits so Far for 2013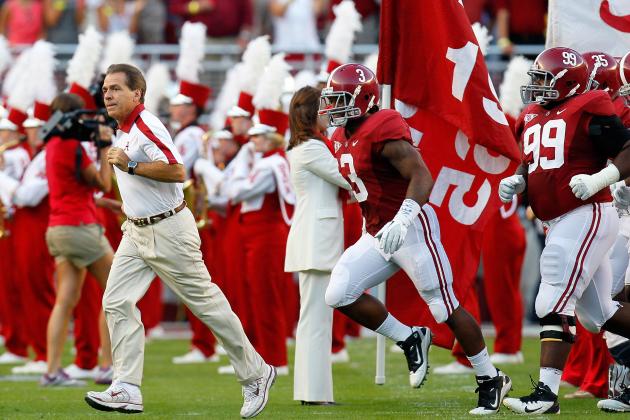 Kevin C. Cox/Getty Images

The Alabama Crimson Tide are coming off two National Championships in 2012, and make no mistake about it—the second one is every bit as important as the first.
In addition to lifting the BCS hardware this past January, the Tide again rolled in February, signing the nation's top-ranked recruiting class.
And one thing is for sure: If you want to win championships in college football that involve a crystal football, you had better be competing for the national championships given out by Rivals and Scout.
In the early going, Bama's 2013 recruiting class is shaping up to be every bit as stellar as 2012. The Tide have already secured commitments from nine players and are legitimately in the running for every one of the top five recruits for the coming year, as determined by Rivals.
But why worry about the future when you can celebrate the present? Here are the Tide's nine verbally committed prospects and an idea of what they can bring to the table in 2013 and beyond.
Scout.com rankings for 2013 Alabama commits located here.
Rivals.com rankings for 2013 Alabama commits located here.
Begin Slideshow

»

Andy Dodd shapes up to be a development project for the Tide. The Lindale, Georgia guard tips the scales at a hefty 320 lb and stands 6'4". Scout and Rivals both list Dodd as a 3-star recruit meaning he will be a long shot in competing against more talented players, but you never how a player will progress throughout his career.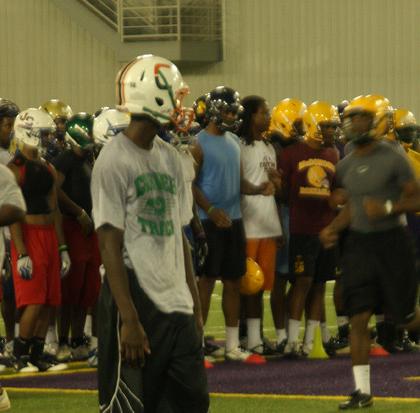 Falkins is a tall receiver out of New Orleans who stands at 6'4". Rivals is a bit higher on the prospect, rating the No. 27 receiver in the country with four stars, while Scout only projects him as No. 47 with three stars.
Either way, the Tide will once again be looking to add depth to the receiving corps, and Falkins is an excellent start.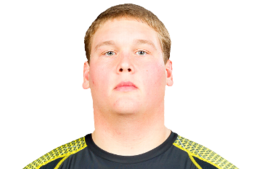 Bozeman is a beast of an offensive tackle at 6'5" and 315 pounds. He has long arms and has been manhandling the 4A ranks of Alabama high school football since the ninth grade.
Bozeman comes in as the No. 17 and No. 20 offensive tackle via Rivals and Scout, respectively. If he can adjust to the much faster pace of big-time college football, he could compete for playing time by his redshirt freshman season.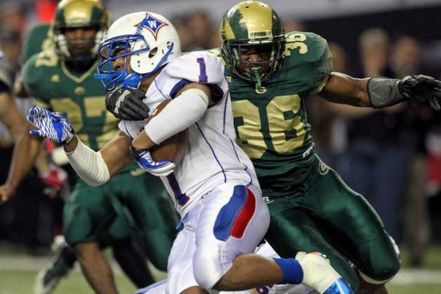 Sometimes, the rich get richer, and this is found to be no truer than when looking at Alabama's running back depth chart.
Jones is the first of two early recruits to verbally commit to Bama at the position. He shows good change of direction and elusiveness, but to be effective in the SEC, Jones will need to improve his speed and put on a bit more muscle.
With T.J. Yeldon, Dee Hart and Jalston Fowler already in the mix, Jones likely has time to make these improvements.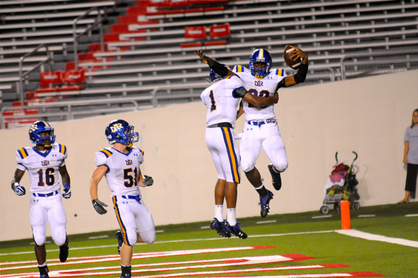 Continuing on with the running back theme, the Tide have a second runner committed in Little Rock star Altee Tenpenny.
Tenpenny is a little bigger than Jones and possesses a bit more speed, but he isn't quite as powerful of a runner.
Much like Jones, though, Tenpenny will have an opportunity to develop as he competes for playing time with the team's more experienced backs.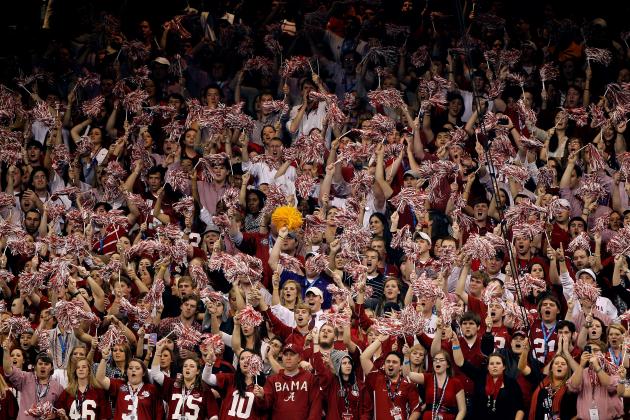 Chris Graythen/Getty Images

Stewart is an exciting commitment for the Tide, as he has big-play capability. He plays for tiny Fultondale High School just north of Birmingham and has dominated the lower ranks, accounting for 50 touchdowns as a junior.
When a small-school player rates this highly in national recruiting rankings, you automatically know he is an incredibly gifted talent.
Stewart plays quarterback in high school, but projects as a wide receiver at the next level. As with any newcomer to the wideout position, Stewart will have quite a bit of work to do in terms of route-running, blocking and simply catching the ball.
However, all things considered, the 6'1" Stewart could develop into a game-changer.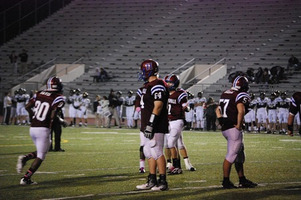 Hill is just a big, mean, run-blocking machine. He displays great drive-blocking skills and is just an overall powerful guy.
As he transitions to the college game, Hill will need to work on technique, as he will no longer be able to simply manhandle defenders. He projects to be very similar to current Bama guard Chance Warmack as an old-school, Big Ten-style mauler.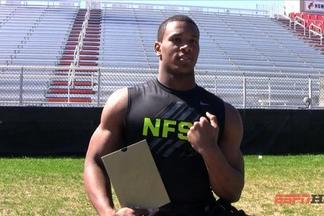 Howard is a pass-catching tight end who is ranked as the No. 2 prospect at his position by both Rivals and Scout. He primarily excels in route-running and should create matchup nightmares for the opposition during his stay in Tuscaloosa.
To crack the lineup, Howard will need to add some mass to a slender 6'6", 226-pound frame, and he will need to improve his blocking technique. However, this will be a fun player to watch in the near future.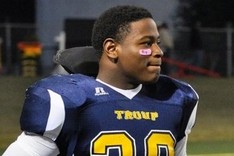 The 240-pound Foster is the consensus top middle linebacker in the country this season, and for good reason. He moves well for his size, plays with strength and is a big-time tackler both in traffic and in space.
Foster looks to finish a stellar career at Troup County High School, where he has recorded more than 300 tackles in the last two seasons, and he will look to continue Alabama's great tradition of turning out top-tier linebacker talent.