MLB Trade Speculation: 4 Teams That Will Battle over Shaun Marcum If Available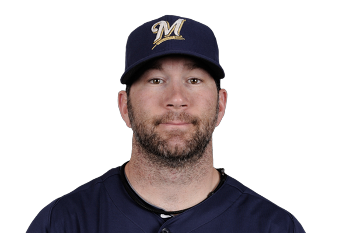 Photo courtesy of ESPN.com
Starting pitching is a hot commodity around baseball, and whenever there's a hurler who has the option of free agency in the offseason, usually there's a frenzy surrounding his name up until he either signs or makes the move to another team.
In this case, newly-acquired Brewer's starter Shaun Marcum already has heads turning for possible transactions and it's only the beginning of the season! Many baseball buffs believe if the Brewers, for some stretch of the imagination, are NOT in contention this July, then Marcum will be on the trading block.
Marcum hasn't even been able to prove anything on the mound. We don't even know if he can still throw up impressive numbers and be a difference-maker. All we can go off of are his career numbers, and the needs of scavengous teams.
From "MLB Trade Rumors 2012: Are the Milwaukee Brewers Dealing Shaun Marcum?,
'Many teams would be interested in Marcum's services for 2012 and the foreseeable future. The Cubs, Rays, Orioles and, yes, even the Yankees could all be vying for his services in the near future, seen as how he's set to become an unrestricted free-agent after next season.'"
So, here is a short list of the possible teams interested in Shaun Marcum and why exactly.
Begin Slideshow

»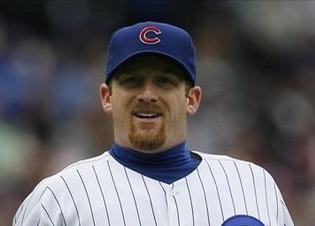 Photo courtesy of Google images.
Jim Hendry and the Cubs front office went out and sought one of the best-minds in all of baseball in Theo Epstein, as he tried to bring a winner back to the Windy City. Epstein took over as the President of Baseball Operations, and continues to search out talent in order to put together a championship-caliber team in Chicago.
Right now, the Cubs rotation is a bit shaky and they could definitely use another proven arm. Veteran RHP Ryan Dempster is their ace, and although he struggled last season, he's pitched to success in the past. For example, he won 17 games for the Cubs in '08, and he notched 15 wins twice in his career ('01 with Florida, '08 and '10 with the Cubs). In his career, he sports a 4.40 ERA with a 112-116 record.
Although Dempster is not an ideal starting pitcher, he usually gets the job done and keeps his team in the game. He does bring a great deal of experience to the table and can help teach the young, up and coming arms.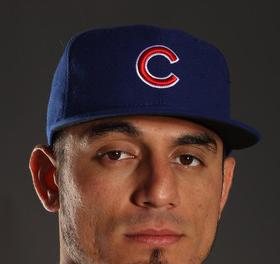 Photo courtesy of Google images.
Former Ray RHP Matt Garza, who is in his second season with the Cubs, is the number two starter in their iffy rotation. Last season, he won 10 games for Chicago, but at the same time, he dropped 10 as well.
Garza broke out in 2009 with the Rays as he won 15 games and sported a 3.91 ERA. In his career, he's 52-54 with an impressive 3.83 ERA.
Former Oriole Rodrigo Lopez, former Marlin Chris Volstad and former Pirate Paul Maholm round out the rest of the opening day starting rotation for the Cubs. These three hurlers combine for a 166-201 record with a 4.60 ERA in their careers, as they've all had a couple of good seasons, but for the most part, are just average MLB starting pitchers.
Marcum would definitely be a step up for the Cubs. He has a great deal of experience pitching at the MLB level as he's been around since '05. In his career, he's posted a 51-32 record with a 3.78 ERA, and he's pitched during the postseason.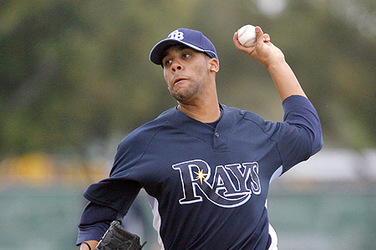 Photo courtesy of Google images.
It seems strange that the Rays would be interested in Marcum, not that he's not up to their standards, but the Rays have a strong starting five at the moment. But, there's always a chance one of their starters will struggle, or even worse, be injured and out for the season.
The 26-year-old David Price, who struggled last season in the win department with only 12, leads the rotation for a second straight season. There's no question in his ability to go out there and throw six or seven impressive innings and keep the Rays in the game. Price is not going anywhere anytime soon.
James Shields reversed his fortunes last season after posting 16 wins, and just 12 losses on the year coupled with an impressive 2.82 ERA. In his career, he's 72-63 with a 3.99 ERA. Although he struggled in '10 (13-15, 5.18 ERA), he's another household name who's not going anywhere.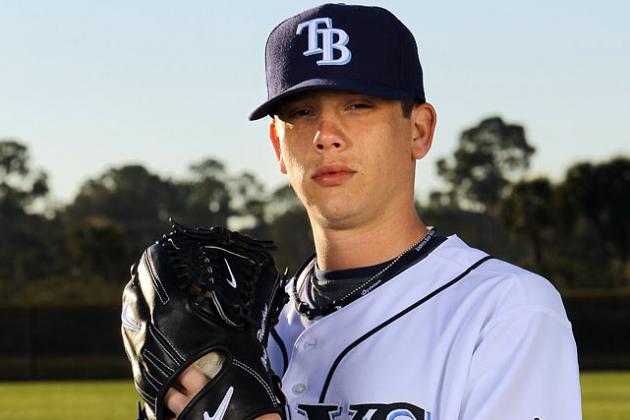 Photo courtesy of Google images.
Sophomore sensation RHP Jeremy Hellickson is 18-10 in his young career with a 2.92 ERA. In his first full season last year, he went 13-10 with a very strong 2.95 ERA. This season, he raced out of the gates and tossed 8.2 innings against the Yankees; he surrendered just three base hits for his first win of the season. I don't think he's going anywhere either.
Jeff Neimann, who is underrated and definitely out of the spotlight, put together a respectable season last summer as he finished with an 11-7 clip and a 4.06 ERA. In his five-year career at the major league level, he's 32-23 with a 4.16 ERA. Although he's not going to go out there and blow his opponents away, he can get the job done.
Well, there are four strong starters already. If the Marcum does become available and the Rays could somehow score him, they would be on the fast track to October. They just need one more established starting pitcher and I think Marcum could do wonders for the Rays.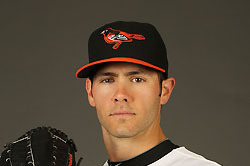 Photo courtesy of Google images.
As well all know, the Orioles have not had a winning season since 1997, and although it's a new year, we've been saying the same thing for the last 14 seasons. This year, they have a new look rotation, as they've added a couple of new faces in former Rockie Jason Hammel and Taiwanese hurler Wei-Yi Chen.
Jake Arrieta, who lead the team in wins for most of the season in 2011, even though he missed almost the entire second half, is the ace and pitched masterfully in his first game of the year. However, in his career, the 26-year-old is 17-14 with a 4.43 ERA.
Former Ranger Tommy Hunter will begin the year as the number two starter in the Birds' rotation, and hopefully build on his progress after coming over last season. Over his short career, he's posted a 27-16 record with a 4.41 ERA, as he's both started and relieved games.
The Birds shipped their ace over to the Rockies and received Hammel in return. If his season is any indication from his first start, the Baltimore fans are going to love him. He took a no-hitter into the 8th inning against the Twins in his Orioles debut, eventually winning the game 3-1. In his career, he's 35-45 with a rather lofty 4.95 ERA. We'll see which Hammel shows up the rest of the way.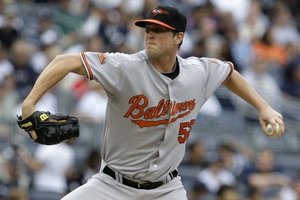 Photo courtesy of Google images.
Former sensation, LHP Brian Matusz begins the year as the fourth starter for the Birds, and had a forgettable first start of the year against the Yankees. He surrendered four runs on six hits and four walks in his first loss of the season. Matusz used to be the prized lefty of the organization and he was supposed to be part of the building blocks for the future.
Last season he really struggled as he went 1-9 with a 10.69 ERA. If he wants to stay in the rotation, he's going to need to step up his game, especially since the Orioles are already shopping around for another starting pitcher.
Not to mention, the Orioles still have Chen as their fifth starter, and we don't really know what to expect from him. Sophomore Zach Britton, who is currently on the DL, will return at some point and battle for a rotation spot.
So, yes the Orioles have a rotation now, but it most likely will change dramatically and Marcum could be one of the new members of the starting five at some point this season.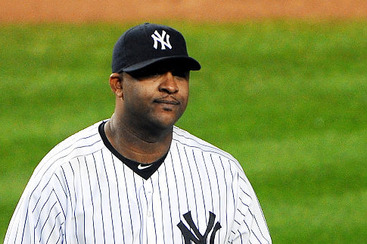 Photo courtesy of Google images.
Now, although the Yankees have one of the better starting rotations in all of baseball, they're always on the prowl for experienced arms that can help them for a season or two down the long run. I think Marcum would be one of the best free agent candidates, at least at the moment.
The Yankees rotation already features established pitchers such as C.C. Sabathia, Freddy Garcia, Phil Hughes and Hiroki Kuroda. Not to mention, they also have RHP Michael Pineda on the roster, he's just currently on the DL. Don't forget about Ivan Nova, who is just in his second full season with the Bombers, but is sure to be a star in his own right.
Of course, something could come up and the Yanks lose one of their starters, and Marcum would definitely be the best candidate for their rotation. He has experienced pitching in both leagues and also experience in the postseason.