Chicago Bulls: 5 Reasons the Bulls Have Been Successful Without Derrick Rose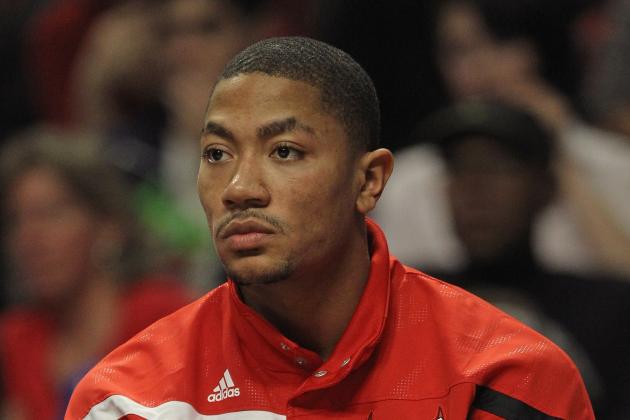 Jonathan Daniel/Getty Images

Without the NBA's reigning MVP Derrick Rose, the Chicago Bulls have been surprisingly successful.
After Tuesday's 98-86 victory over the New York Knicks, the Bulls are 16-7 and counting with Rose on the pine.
How have the Bulls been able to stand pat without their best player?
Here are the four reasons why.
Begin Slideshow

»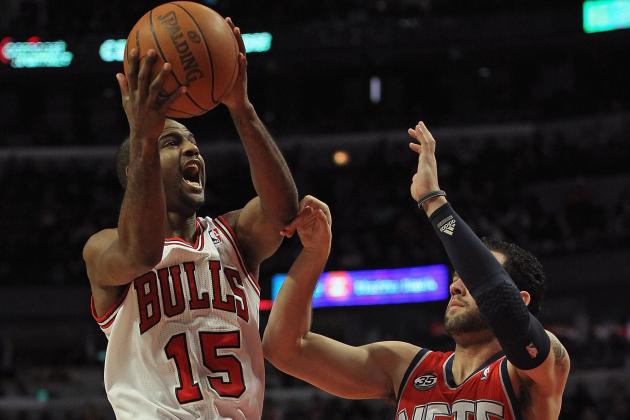 Jonathan Daniel/Getty Images

Where would the Chicago Bulls be if C.J. Watson and John Lucas III were not on the team?
With Derrick Rose out, Watson and Lucas have been picking up the slack at the point.
Watson has started 21 games in Rose's place and has produced solid numbers. Watson has averaged 12 points, 4.4 assists and 2.4 rebounds.
The 6'2", 175-pound Watson also runs the pick-and-roll with Carlos Boozer extremely well, getting the Bulls' big man involved offensively.
Lucas has also emerged as a solid contributor, averaging 7.0 points and 2.1 assists. He has been a spark plug off the bench and has produced 12 games with 10 or more points.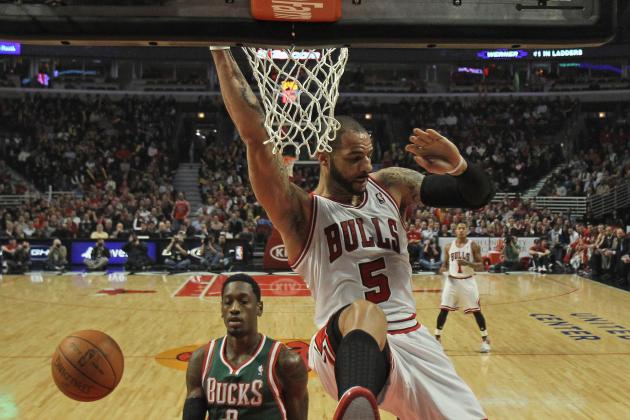 Jonathan Daniel/Getty Images

Carlos Boozer was brought to the Chicago Bulls to be an offensive presence, and the Duke alumn has been just that while Derrick Rose has sat out.
Boozer has finally been healthy this year and been more aggressive in the post. And the savvy veteran has stepped up as the Bulls' primary offensive weapon.
When Rose has been out, Boozer has averaged 16.7 points, 9.1 rebounds and 2.3 assists. Boozer also had eight games with 20 or more points.
Boozer has developed a nice working relationship with backup point guard C.J. Watson, as the Tennessee product finds Boozer on the pick-and-roll.
A more effective Boozer is a huge reason why the Bulls are still winning in Rose's absence.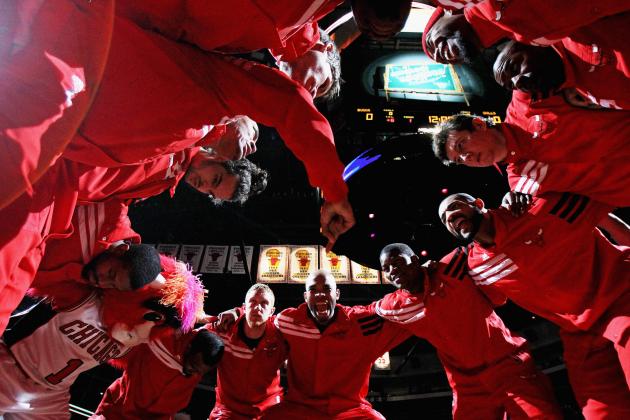 Jonathan Daniel/Getty Images

Any NBA team that loses their best player will struggle mightily.
But the Chicago Bulls haven't because they run 10 or more players deep.
Reaching a 16-7 mark without Derrick Rose has been made possible with the Bulls impressive starting lineup of Joakim Noah, Luol Deng and Carlos Boozer.
Chicago's Bench Mob has effective players in C.J. Watson and John Lucas III to fill in for D-Rose. Both Watson and Lucas are strong penetrators who could pick up the scoring load.
Omer Asik and Taj Gibson have been stellar defensive big men that provide good energy.
Ronnie Brewer has started for the oft-injured Richard Hamilton and the Bulls offense has barely missed a beat.
Kyle Korver is a three-point specialist who also is a good passer and rebounder. Against the New York Knicks, Korver had the best night of this NBA season (14 points, seven rebounds, three blocks, three assists).
And Jimmy Butler has begun playing more minutes and did some nice defense on Carmelo Anthony on Tuesday. Butler has a nice jumper and is an above average perimeter defender.
Even without Rose, the Bulls have an extremely deep team.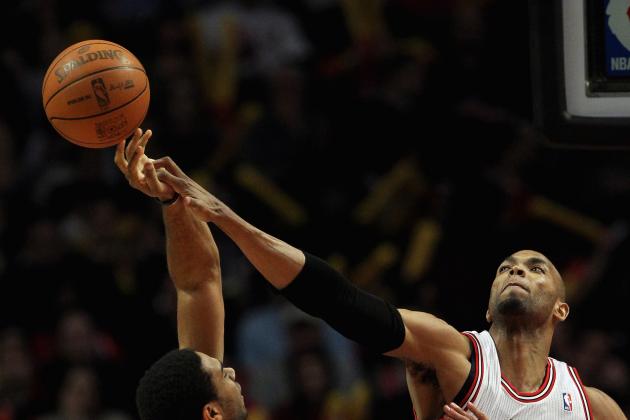 Jonathan Daniel/Getty Images

The Chicago Bulls won their six NBA championships with stifling defense, and that's what they have right now.
Under head coach Tom Thibodeau, the Bulls have transformed themselves into a great defensive team.
With Rose out for 23 games, the Bulls have limited opponents to 87.9 points per game.
This also includes four games where opponents have scored 71 points or fewer, like March 19's 85-59 road win over the Orlando Magic.
A huge reason for this is Joakim Noah, Omer Asik and Taj Gibson are great in the post in clogging up the lanes and altering shots. Meanwhile, Ronnie Brewer, Luol Deng and Jimmy Butler are solid perimeter defenders who make it difficult for shooters to get into a rhythm.
The Bulls might not be as offensively potent without Rose, but their defense keeps them dangerous.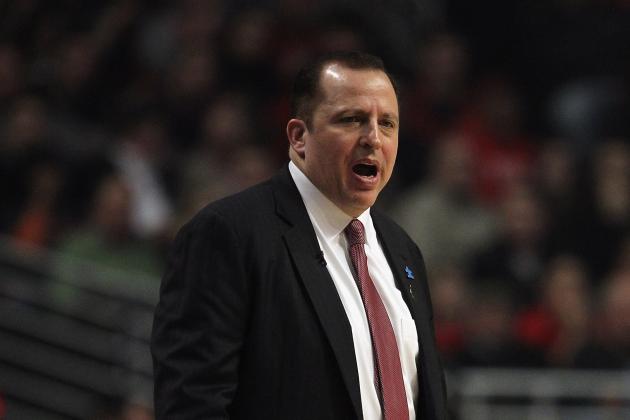 Jonathan Daniel/Getty Images

Maybe the biggest reason why the Chicago Bulls have been successful sans Derrick Rose is head coach Tom Thibodeau instills an intense, team-first mentality into his squad.
The NBA Coach of the Year, Thibodeau became the fastest coach to win his first 100 NBA games last month and has compiled a 106-34 regular season record with the Bulls (75.7 winning percentage).
Before back-to-back loses to the Oklahoma City Thunder and Houston Rockets, the Bulls didn't have a losing streak in 2011-12. This includes having injuries to Rose, Richard Hamilton and Luol Deng for extended periods.
What Thibodeau demands from the players is high intensity and fundamental basketball within a team concept. His help-defense system has produced tremendous results and his frequent usage of the Bench Mob has instilled confidence within the reserves that will prove invaluable in the playoffs.
The Bulls playing well without Rose proves Thibodeau is a premier NBA coach.
Bob Bajek is an NBA/Chicago Bulls featured columnist. He is also a freelance reporter and can be followed on Patch.com and Twitter.