Arsenal: 10 Realistic Goals for the 2012-2013 Season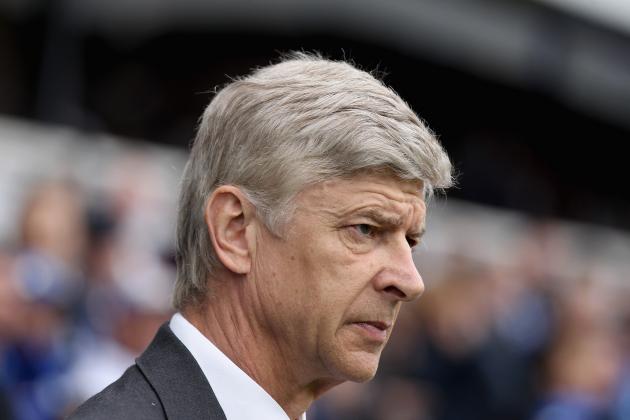 Ian Walton/Getty Images

On the heals of Arsenal's fantastic and disciplined victory over Manchester City last weekend, Gooners are feeling great about the team—at least for the moment.
After a disastrous start to the season, the Gunners have now grabbed 24 points out of their last possible 27. Eight wins out of nine.
And, given results over the past few days, Arsenal is looking the favorite for third place. There remain six critical games—with the first being Wolves away Wednesday—and anything can happen.
Still, I'd like to look briefly at next year's campaign and what Gooners can expect from a hopefully rejuvenated Arsenal side. So, here are ten realistic goals for Wenger and the club.
Begin Slideshow

»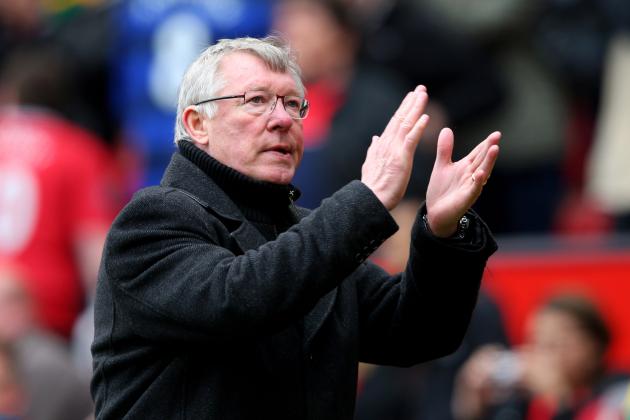 Alex Livesey/Getty Images
Sir Alex: Getting the Better of Wenger
This should not seem like the loftiest of goals, but over the past few years it unfortunately has been for Arsenal. Manchester United have recently had the best of Wenger's squad. Aside from a thrilling 1-0 victory at the Emirates last season, United have proven a tough nut for Wenger to crack.
Nothing was a more telling example of this than United's 8-2 demolishing of Arsenal last fall. At that moment, it seemed Wenger's reign could be heading for a swift and bitter end.
Although Arsenal's prospects have changed recently, with a strong run of form, United still have the better of the Gunners. When the two sides met in January, United pulled out a 2-1 victory over Arsenal—culminating in the fans loudly questioning Wenger's decision to substitute out the Ox.
Now, United looks almost certain to win the title. Another year, another trophy for Sir Alex.
Next year, though, I think Arsenal can expect to get the better of United—at least in one of the games. Arsenal are improving and will continue to do so in the next campaign.
Beating United does not mean Arsenal are once again world-beaters, but it will be a sign that Wenger's team is regaining the form we once took for granted.
Hopefully Arsenal can beat United in their first meeting next year, a win that could act as a building block for the 2012-2013 campaign.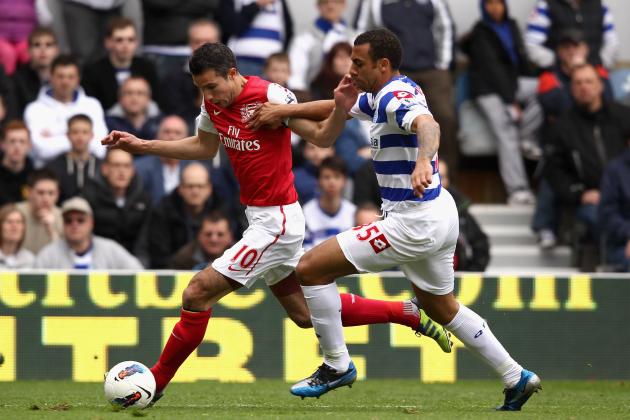 Ian Walton/Getty Images
The Golden Boot?
I don't think this needs much explanation. The only factor to consider is if Robin van Persie stays with Arsenal. However, with the recent run of results and (hopefully) Champions League qualification, I think the Dutch striker will return for another season.
The false number 9 has exploded this year and is likely to win the Premier League golden boot for the first time. Van Persie has been exceptional, not only as a goal-scorer, but also as all-around playmaker.
If the Arsenal captain stays healthy for another year, there is every reason to believe he will again be the golden boot winner.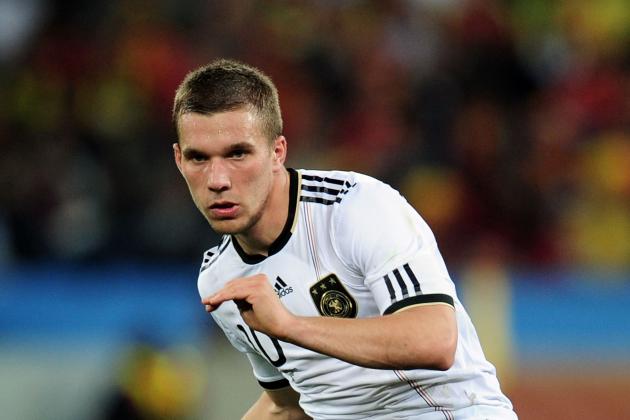 Clive Mason/Getty Images
Podolski: Summer arrival
This isn't as much a goal for next season, but an expectation for the summer leading up to the 2012-2013 campaign.
Still, how this transfer window pans out is critical to next season's prospects.
Knowing that, I think Arsenal fans will see three "big" signings come in before the window closes.
One looks to be a done deal already: The Telegraph reports Wenger has already completed the signing of German forward Lukas Podolski. If true, it's a huge sign of intent and a smart signing by the French manager.
After that, Gooners are still looking for additional reinforcements. Despite recent defensive improvements, Arsenal fans would love additional versatility in the form of someone like Ajax captain Jan Vertonghen.
Add another creative midfielder or attacker to the mix, and many fans will be pleased with the summer.
Clint Dempsey is the latest name being linked with Arsenal. The Telegraph suggests that Wenger is seriously considering a bid for the Fulham forward, who has his highest goal tally to date.
Although he may not be the high profile name some are looking for (see Eden Hazard and Mario Gotze), the American international would add grit, versatility and goal-poaching instincts to an Arsenal squad sometimes too reliant on van Persie.
Although the targets will surely change as the season winds down, it is realistic to expect Wenger will bring in at least three important names to a squad finally finding its identity.
With Podolski sealed, let's wait and see on the other two.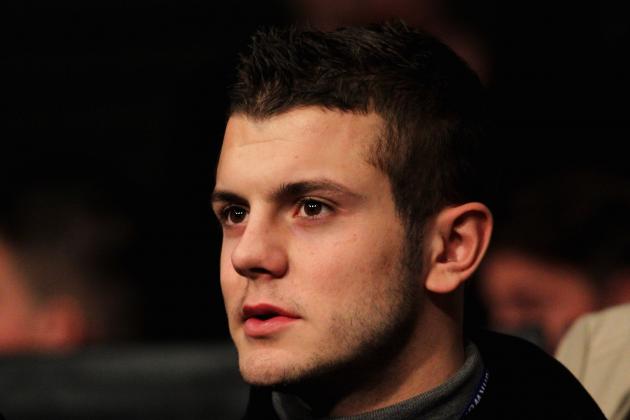 Dean Mouhtaropoulos/Getty Images
Year of Wilshere
Often forgotten by the media this year is the absence of Jack Wilshere. For the whole season, injured. Let me repeat: Possibly Arsenal's most talented player outside of van Persie has been out for the entire year
The young English midfielder has prodigious talent; everyone realizes as much. Moreover, Wilshere has the temperament and attitude needed by world-class players.
Football is his life, and this year out will only spur him on. I believe Wilshere will be out to prove his worth once again. With an Arteta and Song partnership paying dividends, Wilshere will have to fight to win his spot back.
This extra midfield competition and motivation to make up for time lost will see Wilshere take his game up another level.
It is realistic to think Wilshere—if he stays injury free—could again assert himself as one of the Premier League's most talented players.
Beware of a Jack Wilshere who has something to prove.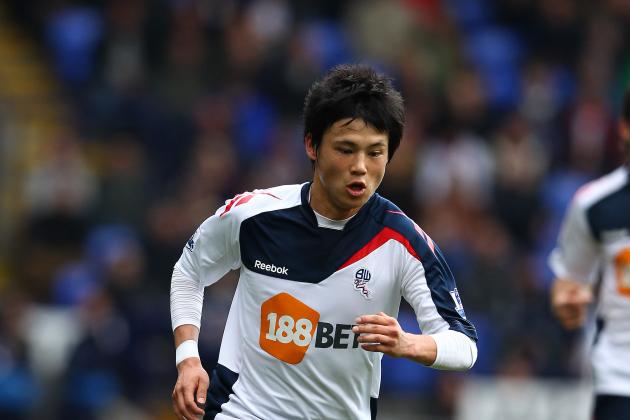 Clive Brunskill/Getty Images
Japanese Speedster
Along with the return of Wilshere and Oxlade-Chamberlains's continued emergence, the return of Ryo Miyaichi has me most excited about next year.
The young Japanese winger oozes talent. He has electrifying speed, an array of step-overs and blossoming crossing ability. And his Bolton performances this spring have shown he has the ability to play at the highest level.
How much Ryo plays at Arsenal next year is still uncertain. With the futures of Arshavin and Benayoun uncertain, and the likely arrival of Podolski, the Emirates' wings could be in flux.
Still, Ryo has shown enough in the recent months to suggest he will play a part in Arsenal's 2012-2013 season. If given the opportunities, it's realistic to assume Ryo will be a breakout star for the Gunners.
As the Ox did this year, Ryo could electrify fans and opponents alike with his amazing skill set. Although he won't play in every game, the young Japanese talent will be striking fear into the hearts of Premier League defenders by January.
Wilshere and the Ox have shown us: You can only hold back talent for so long. Ryo will be the next Wenger youngster to take England by storm.
Gooners can't wait.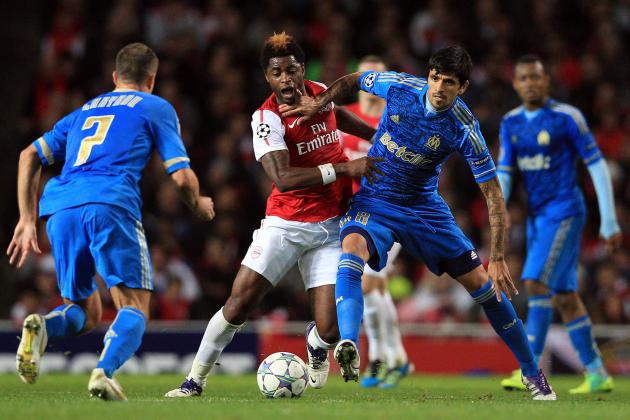 David Cannon/Getty Images
Another Year in Europe
After a devastating loss to Blackburn away in September, the mere thought of Arsenal in the top four was laughable. Fans were on the brink, and Wenger's days seemed numbered. Fast forward to early April and Arsenal's prospects for European football again seem likely.
Finishing in the top four this year will be key for keeping van Persie and Theo Walcott on long-term contracts. Moreover, it will allow Wenger to improve his squad this summer rather than repeating last year's sell-off.
If this season ends on a high, there is no reason to suggest Arsenal won't improve next year. This makes another top four finish likely.
Wenger has such an impressive track record—and has endured so much this campaign—that is only fair to bet with him again. Until he proves otherwise, I think we can expect a Wenger-led team will be playing in Europe.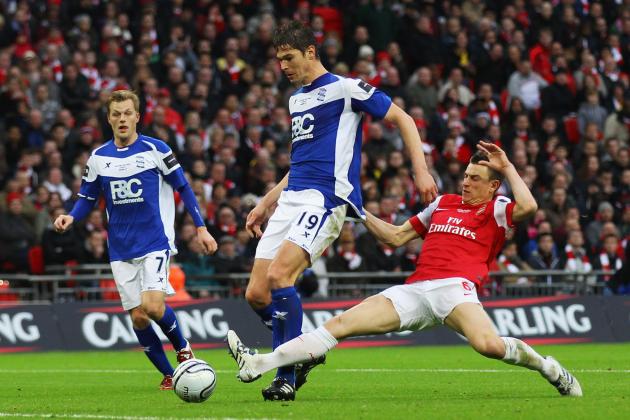 Alex Livesey/Getty Images
Carling Cup Heartbreak
Arsenal's loss to Birmingham in the Carling Cup last year was one of the worst Gooner images in recent memory.
It wasn't just the loss—it was the manner in which it happened. The visual of Koscielny and Szczesny fumbling for the ball; a young Wilshere in tears. Moreover, it was the beginning of the end for Arsenal's promising season.
At some point, though, you have to face your demons. Next year could be the moment for this.
It is realistic to expect Arsenal will reach a cup final next season. The combination of added experience, greater depth and improved team mentality should help the team progress further than this year.
Moreover, Wenger is likely to place a trophy—any trophy—as a priority. This season's end will mean Arsenal have now gone seven years without lifting silverware. Knowing this, the manager will understand the importance of winning something—even if it is the Carling Cup.
A club as big and prestigious as Arsenal must be winning trophies. The players and manager realize this, and I expect to see them competing in a final come next spring.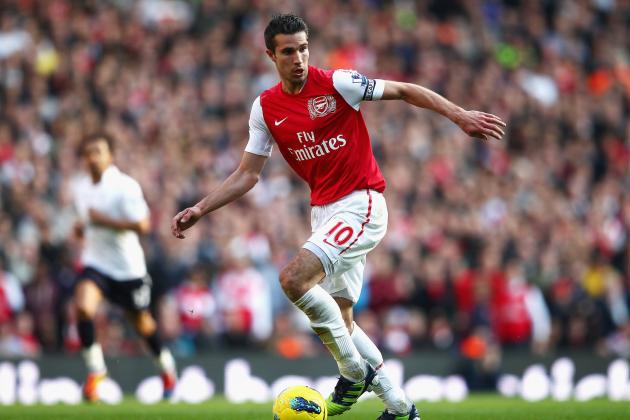 Clive Mason/Getty Images
Who rules London?
Let's be honest: two months ago no (realistic) Gooner would have bet on Arsenal surpassing Tottenham in the standings. And things can still change, of course. But at the moment, Arsenal are favorites to once again finish ahead of their hated rivals.
With how this season started, it would be an amazing result.
There is every reason to believe this will happen again next year.
As I have outlined above, if this season ends well for Arsenal, then Wenger will be able to make reinforcements as well as keep his best players.
On the other hand, if Tottenham lose out in the race for Champions League qualification, then the team could again struggle to hold on to players like Bale and Modric. Additionally, it will be more difficult to recruit new players without the history of Arsenal or salary structure of teams like Chelsea and Manchester City.
There are still six games to go in this campaign, but if Arsenal finish strong, it is realistic to expect Arsenal's dominance in North London will continue on for the foreseeable future.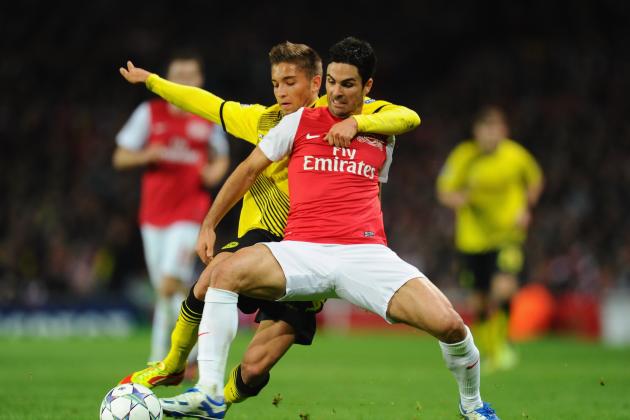 Mike Hewitt/Getty Images
Another Year of Champions League
This goal may get some push-back from readers, but hear me out.
Despite going out in the round of 16 the past two years, Arsenal have shown they have the quality to compete in the Champions League.
Last year Arsenal were drawn against Barcelona and performed admirably—a 2-1 home win providing the best Emirates moment to date, with the possible exception of a 5-2 thrashing over hated rivals Tottenham.
In the return leg, the Gunners were customarily unlucky as van Persie was sent off for a ridiculous second yellow card and Nicolas Bendtner missed a rather easy last-minute chance.
This year, despite finishing first in their group, Arsenal drew the toughest second seed—AC Milan. A horrific San Siro pitch and a poor away performance saw another early exit for the Gunners. Still, a 3-0 thriller back at the Emirates showed again the team can play against Europe's elite and (on their day) win.
Look at Chelsea's Champions League run this year. Despite a poor run of form, Chelsea advanced to the semifinals because of a favorable draw and one strong home performance against Napoli.
With a better draw next year—and the expected summer reinforcements—I believe Arsenal could once again be seen in the Champions League semifinals.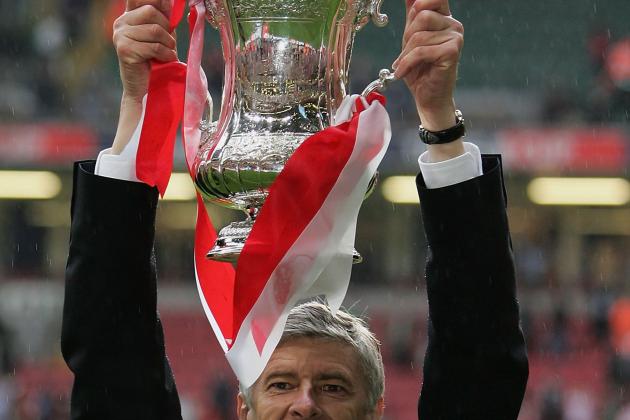 Ross Kinnaird/Getty Images
Trophy: Next Year?
The big question about next season is whether Arsenal can build on their momentum and mount a serious title challenge.
Over the recent years, Wenger's sides have appeared talented enough to do so but for any number of reasons they have fallen short. It could have been injuries, defensive fragility or mental weakness—or any combination of the three.
However, I think next year will prove different. Though I am not suggesting Arsenal will finish top of the league, the 2012-2013 campaign could again see the Gunners challenging for the top.
If Podolski comes in, along with a couple other reinforcements—van Persie and Walcott re-sign, dead-wood is cleared out—Arsenal have the talent and experience to aim for the top.
Moreover, Manchester City and Chelsea's coaching uncertainties, along with a possible Harry Redknapp departure, mean many of the top clubs could be in a state of flux.
If nothing else, Wenger provides stability. This consistency within the club structure and signs that Wenger is tinkering with his formula bode well for next year.
Now, let's just make sure we close out this season in style.