12 Scariest NHL Players to Face in Playoff Overtime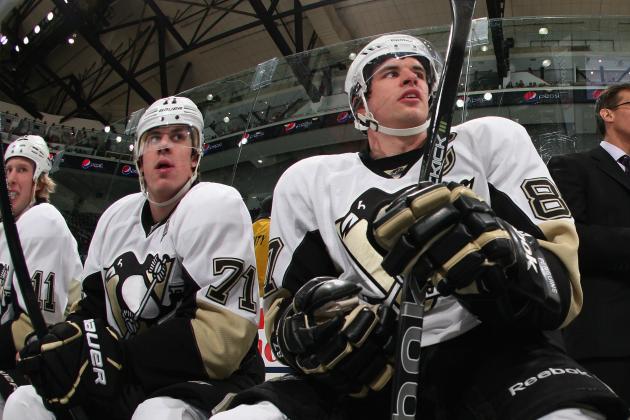 Bruce Bennett/Getty Images

The NHL playoffs can make or break careers. If a player fails more than once during the postseason he'll be tagged as a choker, a player that can't get it done when it matters the most. Once labelled as such, a player almost needs to be superhuman to shake that tag.
On the other side you have the players that are known as "money" players, players that can up the ante when the playoffs roll around. These players are a rare breed, the type of player that the opposition hopes to see listed on the injury report for every playoff game.
This is a list of the players that opposing teams don't want to see jump over the boards when the game is on the line during this year's playoffs.
Begin Slideshow

»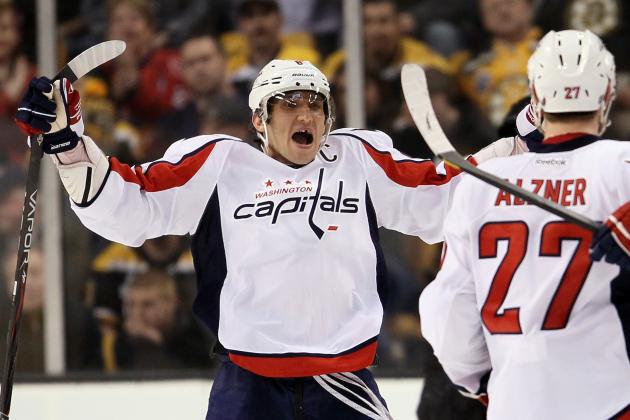 Elsa/Getty Images

Alex Ovechkin has been trending downward over the past few years, posting regular-season point totals of 112, 110, 109, 85 and 65.
In the playoffs, Ovechkin has never been less than a point-per-game player and with fans and pundits questioning his production and heart it will be interesting to see what he brings to the ice in the 2012 playoffs.
One of the most dangerous things in the world is a cornered and threatened animal, if Ovechkin sees himself as such he could prove to be a beast when the game is on the line.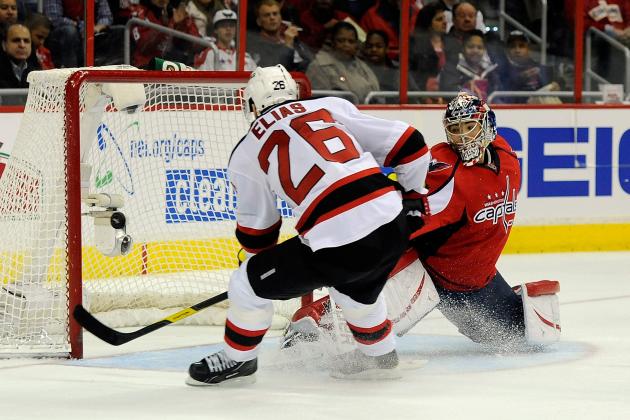 Patrick McDermott/Getty Images

Long-time New Jersey Devils player Patrik Elias has played in 1,042 regular-season games. During that stretch he has potted 78 game-winning goals and 15 overtime goals, putting him only one overtime goal behind Jaromir Jagr or the lead among active players.
In 138 playoff games, Elias has not converted nearly as much, scoring six game winners while adding zero overtime goals.
With his regular-season success Elias is a player the opposition needs to worry about if they find themselves in an overtime situation against the Devils.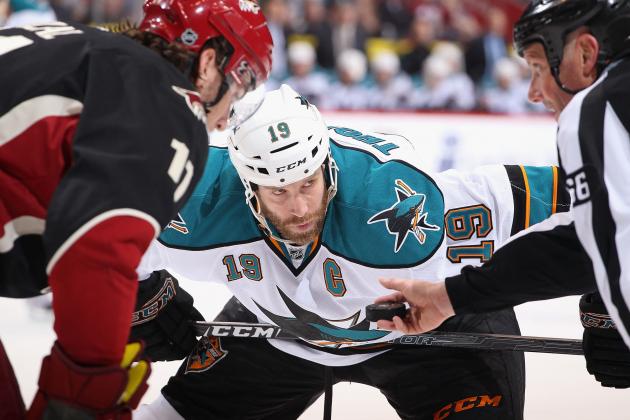 Christian Petersen/Getty Images

Joe Thornton has had the weight of two cities on his shoulders in the playoffs, the dissatisfaction the Boston Bruins had with his play was one of the reasons they shipped him out to San Jose during the 2006 season.
Thornton has turned things around in San Jose, putting up 64 points in 74 games during his time with the Sharks. Fair or not, Thornton continues to hear the talk from some circles that he's not a top playoff performer.
He shook some of that talk during last year's playoffs, putting up 17 points in 18 games. While Thornton isn't going to be the guy that scores the goals he will be the one feeding the puck to the scorers. For that reason he is a player to keep an eye on during overtime.
Chris Chambers/Getty Images

The New Jersey Devils $100 million man has, with 13, the third-highest regular-season overtime goal total among active players. He also has 55 game winners to go along with that number.
In the playoffs, Kovalchuk is pretty much an unknown as he has only played nine games, scoring only three goals during those games, none of which are of the overtime variety.
The last time Kovalchuk played in the postseason he scored six points in five games, look for him to add to those numbers this season after a 37-goal season. If any of the Devils' games go into overtime look for him to be a player that gets a lot of ice time and opportunities to show his dominance.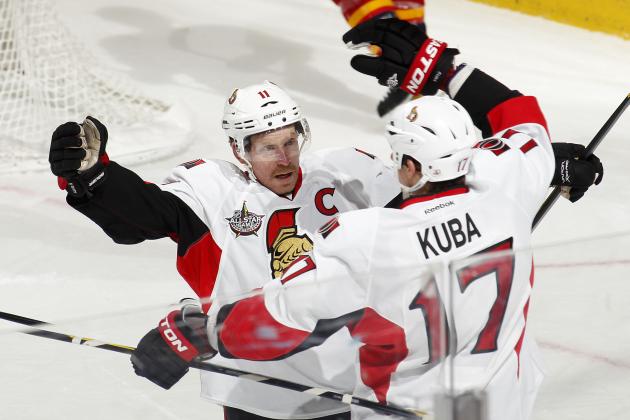 Joel Auerbach/Getty Images

Time is ticking down on the career of the long-time Ottawa Senators captain, Daniel Alfredsson.
Alfredsson has played 1,131 regular-season games and 107 playoff games. During the regular season Alfredsson has scored 67 game winners and added four overtime goals. His playoff numbers are 11 game winners and two overtime goals.
Don't be surprised if Alfredsson proves to be an overtime hero in this year's playoffs.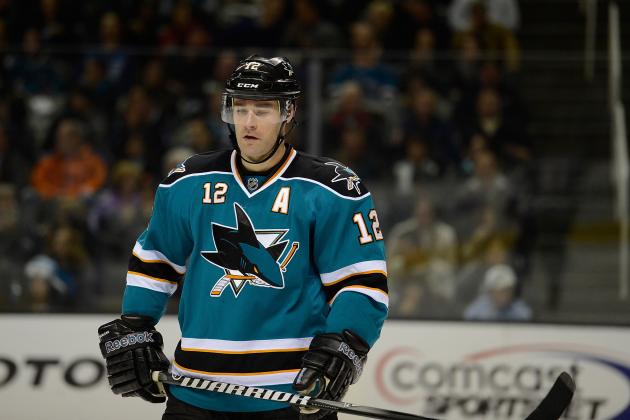 Thearon W. Henderson/Getty Images

Not the most glamorous player, but he gets things done, don't believe that? His 13 game-winning goals in the playoffs rank him second among active players, just behind the 15 of Jaromir Jagr while playing 54 less playoff games.
Marleau will see a lot of ice time if the games get into overtime and with his playoff scoring skill, he's a player to watch out for.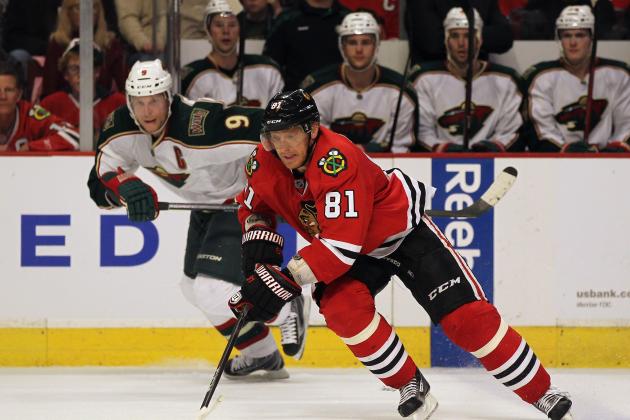 Jonathan Daniel/Getty Images

The Chicago Blackhawks will look to get back to the Stanly Cup Finals this season and if they are successful in doing so look for Marian Hossa's name to be on the score sheet a lot.
Hossa put up 77 points this season, his best total since he scored 100 points for the Atlanta Thrashers during the 2007 season. Over the course of his career he has potted 64 game winners in the regular season and eight overtime goals.
As far as the playoffs go, Hossa has eight game winners and two overtime goals.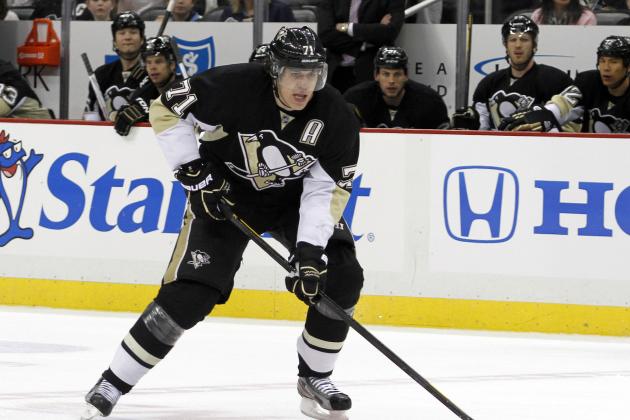 Justin K. Aller/Getty Images

Evgeni Malkin is better than a point-per-game player in the playoffs, surprisingly he only has one overtime goal during his career.
With the season Malkin just completed expect him to look to that number, and let's be honest, if you're on the opposing club, you don't want to see this guy on the ice at all.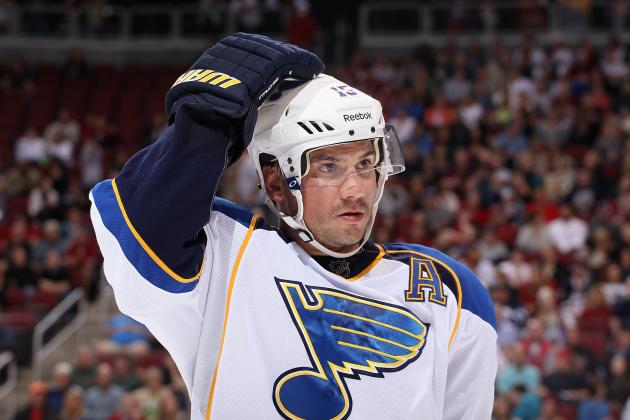 Christian Petersen/Getty Images

Much like Jaromir Jagr, the St. Louis Blues Jamie Langenbrunner has been around the NHL block a few times. In 137 NHL playoff games Langenbrunner has 12 playoff game-winning goals and four overtime playoff goals.
If the Blues make it to the overtime stanza during the playoffs expect them to look to the veteran to get things done.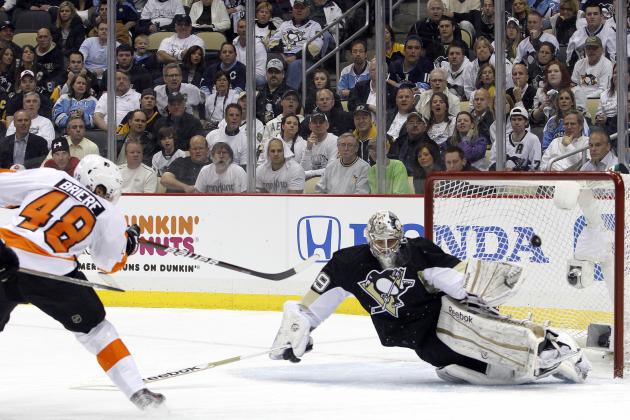 Justin K. Aller/Getty Images

Daniel Briere has a reputation as a player that can turn things up a notch when the playoffs begin. Evidence of that fact was apparent during the first game of the Philadelphia Flyers series against the Pittsburgh Penguins, when he scored two goals.
In the regular season, Briere has played 813 games, scoring 280 goals, or .34 goals per game. In the playoffs he has netted 44 goals in 98 games or .45 goals per game.
With the above numbers in mind and the fact that Briere has 12 game-winning goals in the playoffs, Briere is a player that needs to be watched when the game is on the line.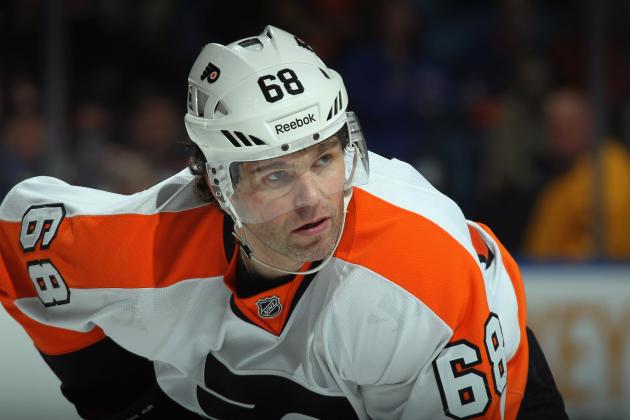 Bruce Bennett/Getty Images

Jaromir Jagr is tied for first among active players for first place in overtime goals scored with four and he stands alone in first place among active players with 15 goals. Some of those numbers can be attributed to longevity as he has played 170 games in the playoffs, but most of that can be attributed to skill as Jagr is no slouch in the scoring department.
Jagr may be getting long in the tooth, but he's not a player that you want to see bearing down on you with the game on the line.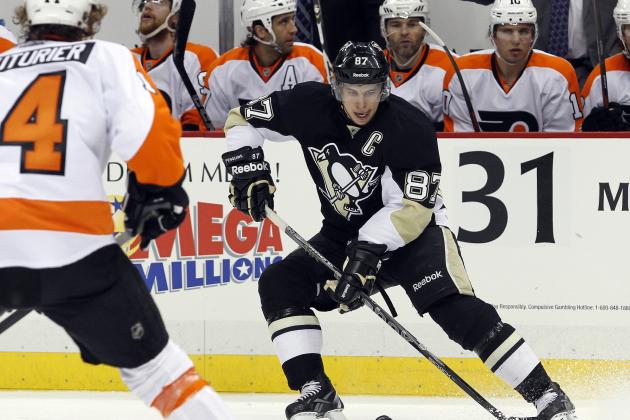 Justin K. Aller/Getty Images

The best player in the game, yeah, this one's a no-brainer.