Los Angeles Lakers: 10 Keys for the Lakers Heading into the Playoffs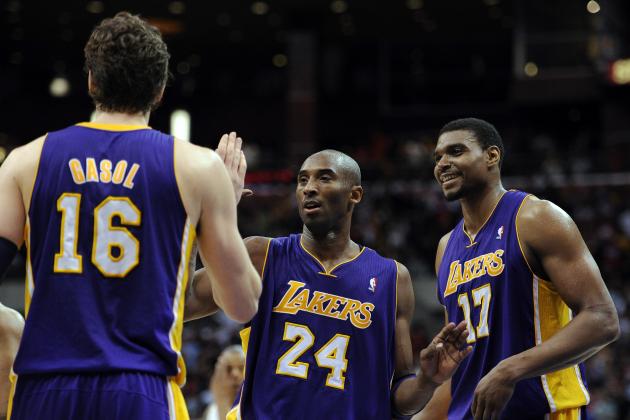 Harry How/Getty Images

With only a few games left on the regular-season schedule, playoff time is about to begin.
And it seems pretty likely that the Los Angeles Lakers will have a chance to contend for a title once again.
As we all know, regular-season games and playoff games are two very different animals.
The Lakers have had success in the regular season, but that doesn't mean that they will succeed in the playoffs.
In order to ensure success, there are a few things that the Lakers need to keep in mind.
Here are 10.
Begin Slideshow

»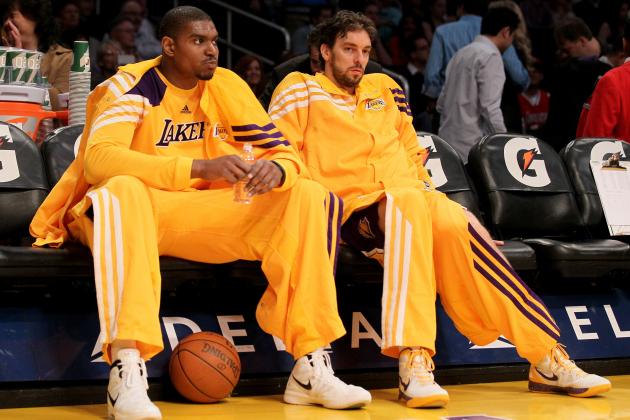 Stephen Dunn/Getty Images

As NBA teams have shifted toward perimeter play, there aren't very many dominant frontcourt players in the league.
However, the Lakers have two of the best in Pau Gasol and Andrew Bynum.
In order to succeed in the playoffs, the Lakers need to utilize their advantage, especially against teams that have thin front lines.
Gasol cannot play like he did in the playoffs last year—he only averaged 13 points and eight rebounds per game.
The past 10 games, Gasol has taken on his 2010 Finals identity—scoring 20 points, grabbing 10 rebounds, in addition to dishing out a few assists.
If Gasol continues to play this way, the Lakers will surely be a tough out in the playoffs.
Meanwhile, Bynum needs to put an end to his immaturity and indifference on the defensive end.
If Bynum gets his head on straight and plays like he has throughout the season, averaging 18 points and 14 rebounds, the Lakers will be truly dominant, and a favorite to win the West.
Harry How/Getty Images

The Lakers have one of the worst benches in the NBA.
Harsh? Yes—but it's true.
Matt Barnes provides decent production, averaging seven points and five rebounds per game. Steve Blake isn't too bad either, averaging three APG in limited minutes.
However, apart from them, there isn't much—Troy Murphy averages three PPG, while Josh McRoberts averages two PPG.
In addition, starter Metta World Peace hasn't been doing well as a role player. While he has shown flashes of his old self, he has been an inefficient scorer, shooting 38 percent from the field and 58 percent from the free-throw line.
His decision-making has been spotty, as evident by the errant pass he made at the end of Monday's game against the Hornets.
It's clear that the Lakers' best players and starters are fatigued—Bryant, Gasol, Bynum and Sessions play a big amount of minutes.
In order to take some of the load off of them, the Lakers' role players need to step it up.
Barnes and Blake need to shoot the ball a bit better, while Murphy needs to rebound and hit jumpers.
McRoberts needs to make the best of his scrappiness, and World Peace needs to hit open jumpers and continue to lock down opponents.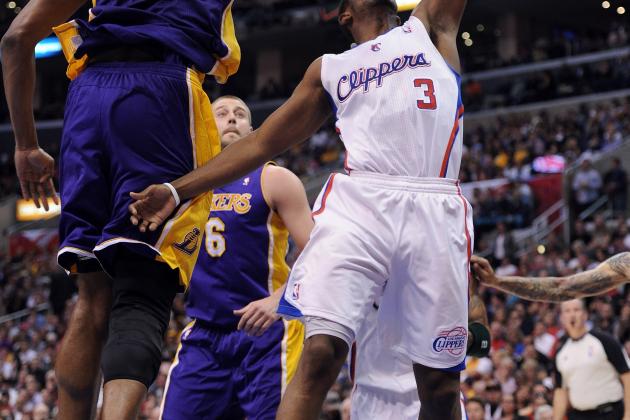 Harry How/Getty Images

When Mike Brown was hired as the Lakers head coach in May 2011, he made it evident that he was going to put a strong emphasis on defense.
Brown's defensive strategies were very effective in his first months as head coach.
From December to February, the Lakers were one of the best defensive teams in the league, holding their opponents to 91.2 PPG, an improvement from the 2010-11 season.
However, in March, the Lakers defense suffered, as they allowed opponents to score 98.9 PPG.
Playoff basketball is very different from regular-season basketball; point totals decrease as defensive intensity increases.
In order to win those slow, grind-out playoff games, the Lakers need to conform to Brown's defensive philosophy.
Pau Gasol and Andrew Bynum need to shrink the floor by preventing drives to the basket.
Metta World Peace and Kobe Bryant need to continue locking up opposing perimeter defenders.
Ramon Sessions needs to contain opposing point guards, as daunting as the task may be.
But most importantly, the Lakers need to play better team defense—everyone must pay close attention to where the ball is, box out and play help defense.
What the Lakers really need to remember is that poor defense led to their embarrassing demise in the playoffs last year against the Dallas Mavericks—certainly, they don't want the same result to occur this year.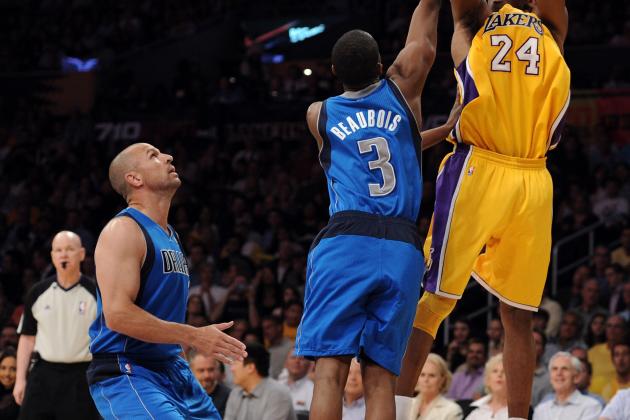 Harry How/Getty Images

We all know Kobe Bryant as one of the best, if not the best closer in the entire NBA.
So, at the end of close games, it's pretty clear whom the ball is going to on offense.
Having a deadly closer can be a good thing during the playoffs. However, it can also be extremely bad because it makes late-game offense predictable.
Because of this, the Lakers need to make sure that they utilize their other options on the offensive end during clutch time.
Gasol and Bynum are great post-up players who can take advantage of defenders. In addition, Sessions can be used as a penetrator and spot-up shooter—he did, in fact, hit a couple of big shots against the Hornets on Monday night.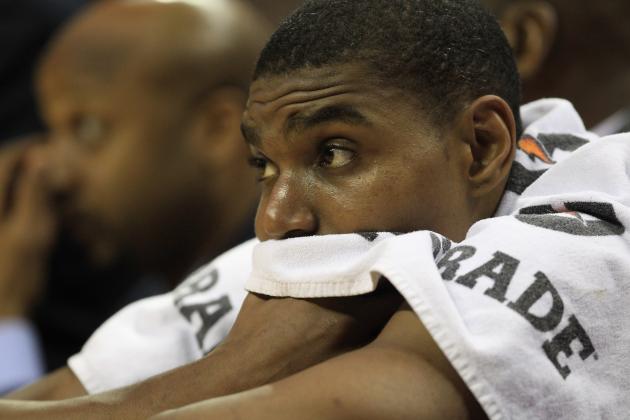 Streeter Lecka/Getty Images

At times, it seems that Lakers have lost a sense of urgency.
Giving up leads, Andrew Bynum's selfishness and player rifts with Mike Brown are a few examples of this.
Winning a championship is a team effort, and the entire team needs to be on the same page in order to succeed in the playoffs.
The Lakers need to adjust their mindset and realize that titles don't come easy—focus and maturity are necessary.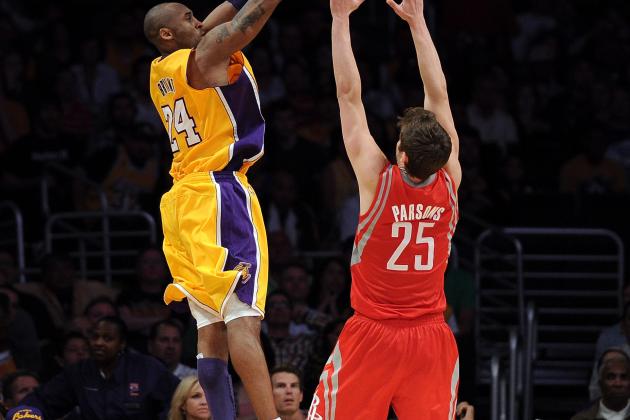 Harry How/Getty Images

Kobe Bryant is going to take 20 to 25 shots per game—that's a given.
Although Bryant is spectacular on offense, he is very inefficient at times.
In fact, he has shot 43 percent from the field—one of the lowest percentages in his career.
Bryant shouldn't force shots—the Lakers have three other reliable offensive options in Gasol, Bynum and Sessions that should be utilized.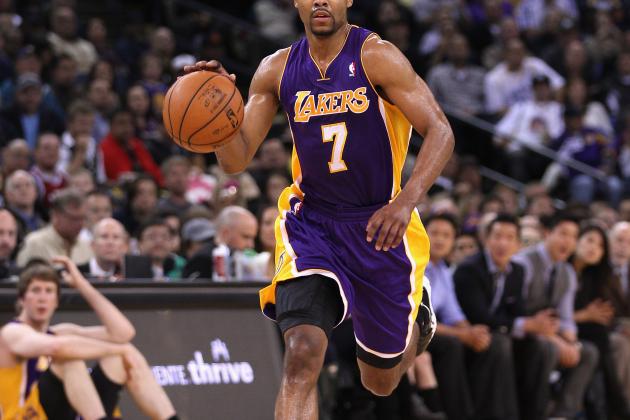 Ezra Shaw/Getty Images

Ramon Sessions has been terrific for the Lakers since being acquired on March 15th.
He has averaged 13.7 PPG and 7.3 APG as a Laker, and he has been very efficient from the field, hitting over 50 percent of his shots.
In addition, he has gained a lot of confidence in games while Bryant has been out nursing an injury.
During the playoffs, the Lakers will need Sessions to provide an offensive spark. They don't need him to take over games, but they need him to take advantage of his quickness and penetrate, hit open shots and share the ball to avoid stagnation on offense.
The Lakers need Sessions to play good defense, too.
The Western Conference playoff teams are stacked with plenty of speedy, athletic and physical point guards, such as Russell Westbrook, Kyle Lowry, Chris Paul and Tony Parker.
Although Sessions isn't known for his defense, he needs to contain opposing point guards.
Of course, this task will not be easy. But remember, Sessions is a definite upgrade over Derek Fisher.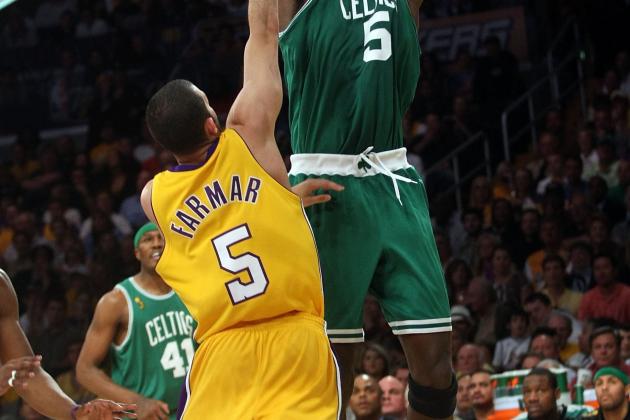 Stephen Dunn/Getty Images

In many games, the Lakers build big leads, only to lose them near the end.
This was the case against the New Jersey Nets on April 3rd. The Lakers had a 17-point lead, and almost lost the game if it weren't for a Bryant three-pointer.
Giving up leads is unacceptable in the playoffs, when games are most meaningful.
The Lakers have given up leads in the playoffs in the past—I'm sure they remember what happened to them in Game 4 of the 2008 finals when the Boston Celtics overcame a 24-point deficit to win.
The Lakers cannot be complacent—they absolutely need to hold on to leads to avoid embarrassing losses.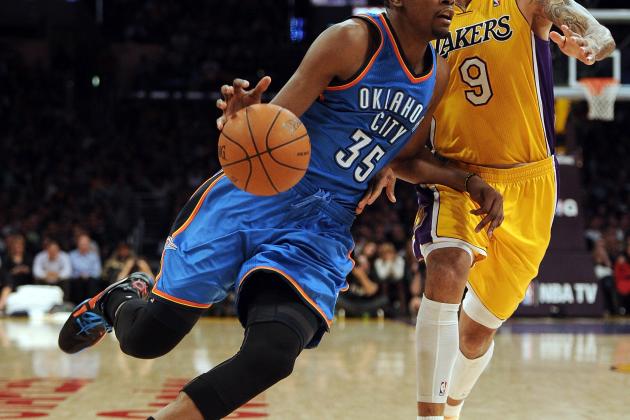 Harry How/Getty Images

As of April 10, 2012, the Lakers' home record is 23-6, which is superb. However, their road record is an abysmal 13-16.
While it's highly likely that the Lakers will possess home-court advantage in the first round of the playoffs, it's pretty unlikely that they'll have it in later rounds.
The likely top two seeds in the West, the Oklahoma City Thunder and San Antonio Spurs, have the best home records in the West.
In order to get past these teams and make it to the finals, the Lakers need to overcome their challenges on the road and beat these teams away from the Staples Center.
If they fail to do so, the Lakers can wave a shot at the title goodbye.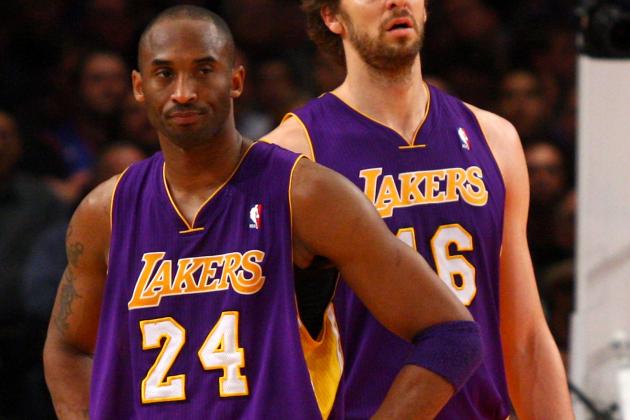 Chris Chambers/Getty Images

Kobe Bryant, Pau Gasol, Andrew Bynum and Metta World Peace have won a championship together before—they know what it takes to be named champions.
While the Lakers have been continuously criticized for their old age, experience can come in handy during the playoffs.
There are many young teams that will make the playoffs this year, including the Thunder, Clippers, Rockets and Grizzlies—none of these teams have nearly as much experience that the Lakers do.
The Lakers can use their basketball IQ, coherence and their ability to grind it out to outdo younger teams.