NFL's 'Tough Guy' Culture Does More Harm Than Good in Long Run
April 11, 2012

Stacy Revere/Getty Images
So long for Roger Goodell's mission to clean up the NFL and make football a safer sport. We are in the midst of one of the biggest scandals, if not the biggest, in the league's history, and it all has to do with premeditated violence on the NFL's biggest stage. 
When reports of the suffering (dementia, depression, suicide) by retired players and the connection to a career's worth of concussions became public knowledge, Goodell and company vowed to change the game for the better. Right on cue with these reports, the league saw one of its most violent weeks, a day that would later become known as the NFL's Bloody Sunday.
Frightening hits landed players like DeSean Jackson, Mohamed Massaquoi, Josh Cribbs and Chris Cooley on the injured reserve with concussions. Fines were levied and statements were made, but still nothing changed. The league has cracked down on leading with the helmet and hitting defenseless players, but still the problem persists. 
Former All-Pro guard Kris Dielman was forced into an early retirement after a tough-guy attitude toward a concussion resulted in a seizure. Rob Gronkowski refused to come out of the game or report any symptoms after this play, which clearly made him punch-drunk at the least. Cleveland Browns' quarterback Colt McCoy could not remember most of the fourth quarter, but that did not stop the team from letting him march back onto the field to finish a meaningless loss against the Pittsburgh Steelers. 
Both Gronkowski and Chicago Bears' superstar Brian Urlacher made statements in effect to the league's new concussion policies. In short, both Pro Bowlers admitted they just wouldn't acknowledge they had a problem to the trainers. Urlacher even said he receives pain-killing injections on the regular so he can suit up on Sundays.
And notice in the above Gronkowski link. Those are former players cackling about Gronkowski's statement that he would not admit to a concussion. Talk about lack of respect for your suffering NFL brethren.  
The problem is rooted in the decades-old Iron Man mentality that is the NFL. When news of the bounty first broke, ESPN aired an old interview with then-Chicago Bears coach Mike Ditka. In the interview Ditka, one of the NFL's original tough guys, stated, in response to a potential bounty placed on him, "They don't have anybody tough enough to hurt me on their football team and they certainly don't have a coach tough enough to hurt me." Great television? Yes. However, that is, in a nutshell, the NFL's biggest conundrum.
Will the league ever sacrifice entertainment for safety? There has been paralysis. There has been death via dehydration in training camp, from the high school level on up. Will it have to be a death on the field, which Carson Palmer predicted back in 2009? What about athletes taking their talents elsewhere? 
You may scoff at the notion the NFL struggling to find elite athletes. This the NFL, after all, America's most popular sport and a multibillion dollar industry. However, the older generation of readers remember when boxing was the country's, and indeed the world's, glamour sport. What happened to boxing? The athletes went to football. They went to basketball. Anywhere they could get their glory and millions while competing in a (seemingly) safer sport. 
I can speak on this subject with some experience. Like most American boys, I loved football growing up, and I still do. However, I was not permitted to play the game. And that was only because my mother, who's very anti-violence, couldn't stand the macho attitude of the sport. The reports of the damage done by concussions would not come out for another three years after I graduated high school.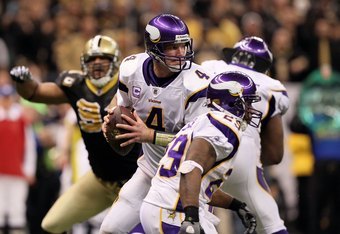 Jed Jacobsohn/Getty Images
What is going to happen to the next generation of young athletes? Is the NFL really so naive to think these reports have not scared promising young men from the game? Why do you think LeBron James chose basketball over a dynamic football career? James has even gone so far as to admit football was his first love, but basketball is a safer sport in so many ways.  
And what did I do? I picked up rugby and have never looked back. And maybe the NFL could learn a thing or two from its ancestral sport. The game of American football derived itself from rugby. It introduced the forward pass and some key changes followed suit.
There are two principle differences between rugby and football that are a result of the forward pass. The break between plays means players do not have to pace themselves. It also has players lined up from farther back and across the field. The combination of those two aspects means defenders can line up for the home run knockout shot.
The only way I can envision a safer brand of football, while simultaneously keeping the same principles of the game, is to force players to wrap up when they tackle. That eliminates the flying shoulder and helmet hits that have become synonymous with football, and concussions, today. 
So why won't the NFL do this and why has it not done it already? There is a fear this will result less in the highlight hits that American spectators have grown to love. Highlights mean fans, and fans mean money. Well, these jaw-rattling hits are also what is destroying these athletes' brain cells. 
Besides, wouldn't wrapping up create a cleaner brand of football? How many times have you seen a defender fly in with a shoulder, only to be bounced by the opposition. If said defender had wrapped up, maybe he would not have given up the crucial third-down conversion that cost your favorite team the game. Besides, wrapping up doesn't completely eliminate the highlight hit. I have given and received more than a few myself on the pitch.  
So the NFL has to ask itself: Do we really want to make the game safer? Or do we want to give the perception of making the game safer? 
Alexander is a featured columnist for bleacherreport.com You can follow Alexander on Twitter @thesportsdude7 or become a fan on his Bleacher Report profile.