Juan Manuel Marquez vs. Sergey Fedchenko: Start Time, Live Stream and Schedule
June 24, 2016
In his first bout since a controversial loss to Manny Pacquiao, Juan Manuel Marquez will make his triumphant return to the ring against Sergey Fedchenko. 
Marquez has been missing-in-action since a majority decision loss to Pacquiao. There was some thought to a possible fourth bout between the two, but Marquez will have to "settle" for a hometown fight against Fedchenko. 
Fedchenko is not exactly the marquee name fans were looking for, but Marquez didn't pick a bum to do battle with. The 31-year-old from Ukraine has a 53-6-1 career record, with seven straight wins to his credit. 
Where: New Mexico City Arena in Mexico City, Mexico
When: Saturday, April 14 at 10:00 p.m. EST
Live Streaming: HBO PPV (available for $54.95)
Marquez's Keys to Victory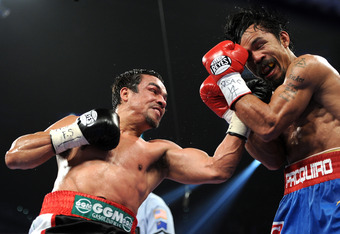 Harry How/Getty Images
Use superior power and striking to overwhelm untested challenger. 
Just looking at the resumes of these two fighters, Marquez should roll over Fedchenko in this fight. His skill-set is significantly better, he has been tested against some of the best fighters in the world and has been a champion in multiple weight classes. 
He needs to make sure that he doesn't get overconfident, but given his speed and power, it doesn't seem like that will be a problem.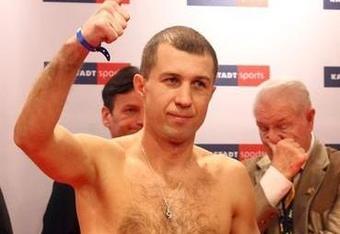 Fedchenko's Keys to Victory
Stun Marquez early and don't let him get comfortable.
On talent alone, Fedchenko isn't going to win this fight. He needs to make a strong statement early to let Marquez know that he is going to challenge him. 
As long as Fedchenko is able to come out firing early without sacrificing stamina in the later rounds, he will have a shot at pulling off the upset. 
What They Are Saying
Despite trying to focus all his attention on Sergey Fedchenko, Juan Manuel Marquez is making no secret of the fact that he wants a fourth fight with Manny Pacquiao before he calls it a career. 
From the Miami Herald:
The main reason for me to continue is that I want a rematch with Manny. I think I won the last fight and I am looking for the rematch.
Given the success Marquez has had against Pacquiao in the first three fights, it would be hard to fathom the Pacquiao camp signing up for another bout. 
Prediction
Fedchenko has everything stacked against him in this fight. He will perform better than expected, but it still won't be enough. 
Marquez via sixth-round TKO