Lord Tensai: Why WWE Is Taking the Right Approach with New Superstar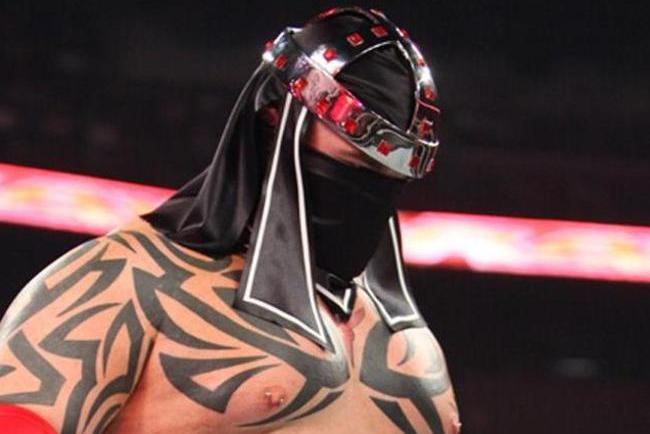 Photo courtesy of WWE.com

Despite the fact that he has only had two matches, there are already rumblings that new WWE superstar Lord Tensai is a failure. Needless to say, it's far too early to jump to such a definitive conclusion, and if the WWE creative team remains on its current path, then Lord Tensai will be just fine.
There have been several criticisms of Lord Tensai to this point, but none of them are valid. The biggest issue that people seem to have is that he's Albert, and they simply can't get past that. Tensai had to deal with "Albert" chants during his squash of Yoshi Tatsu on Monday, and that is likely something that will persist until he establishes his new character.
Wrestling fans are a tough beast to tame, and once they latch onto something, it's difficult to make them let go. That explains why "Stone Cold" Steve Austin's "What" chant persists to this day. It isn't particularly cool or funny to call Lord Tensai "Albert" as the WWE is trying to distinguish him as a new character, but people are going to do it anyway.
Obviously the creative team anticipated the chants, though, and that is why they created a good, believable back story for Lord Tensai. Rather than acting as if he's some sort of new, Japanese wrestler, they haven't tried to hide his past.
Michael Cole and Jerry Lawler have made multiple mentions of Lord Tensai previously competing in the WWE before going to Japan and adopting their customs. While that hasn't stopped the chants yet, it's certainly a good way to explain why Albert is suddenly in Japanese garb. The seeds have been planted correctly, and now all it's going to take is a little bit of time.
Unfortunately, patience isn't a quality that the average wrestling fan seems to possess. Lord Tensai has had two squash matches, and people are already complaining that the WWE has no direction for the character.
Clearly these fans weren't into wrestling in the mid-1990s or any time previous, as this is precisely how new competitors were built up then. They would squash jobbers or guys low on the card in quick matches, and if they were heels then they would rough them up after the match. It's a tried and true method, and I'm glad that it's being utilized once again.
How do you feel about Lord Tensai thus far?
Perhaps the creative team doesn't have any long-term plans for Lord Tensai yet. I have no way of knowing that, but even if they don't, allowing him to have a few squash matches will give the fans a chance to get acclimated with him and will make Tensai look strong and ruthless in the process.
The creative team could have had Lord Tensai debut by attacking John Cena or CM Punk, and while some fans probably would have applauded such a high-impact debut, it wouldn't have made sense. Both men are tied up right now in other feuds, and there simply isn't an avenue to the main-event scene for Lord Tensai.
There's a good chance that Lord Tensai will never sniff the main-event scene, but that doesn't mean that he'll be a failure. All a wrestler needs to do to be a success is to carve a niche out for himself and get a crowd reaction. If that happens to be as a mid-carder, then there certainly isn't anything wrong with that.
Mr. Perfect, Jake "The Snake" Roberts, "Ravishing" Rick Rude and so many other all-time greats never ascended to the main-event scene, but they were all unquestionably successful.
In this day and age of titles being passed around like nothing, it's easy to lose sight of the way things used to be. Maybe Lord Tensai will be unable to overcome the Albert character and eventually flop, but the WWE hasn't made any errors with his development to this point and he simply needs to be given a chance to succeed before we write him off as a bust.
This article is
What is the duplicate article?
Why is this article offensive?
Where is this article plagiarized from?
Why is this article poorly edited?