NBA Draft 2012: Anthony Davis and the 10 Best Underclassmen Available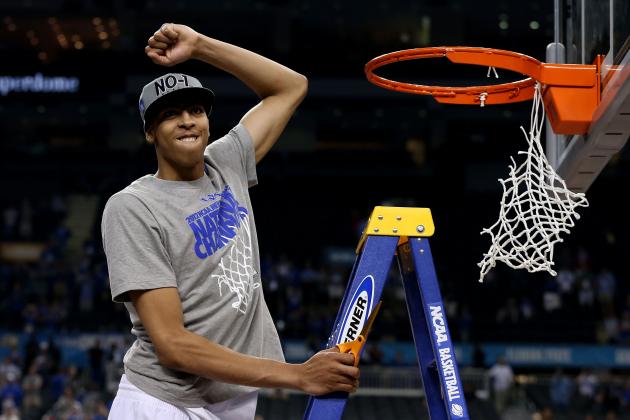 Jeff Gross/Getty Images

The upcoming NBA draft on June 28th will feature one of the most talented draft classes in recent history.
There will be plenty of shuffling between now and the draft, but there is no doubt that many of the first-round picks this year will be freshmen and sophomores.
Here is a ranking of the top underclassmen in this year's draft.
Begin Slideshow

»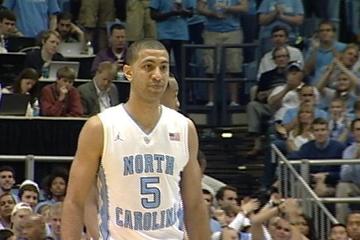 School: North Carolina
Age: 20
Vitals: 6'4", 195 pounds
2011-2012 Statistics (per game): 8.1 points, 2.6 rebounds, 9.8 assists
Marshall is probably the best pure point guard in this year's draft. While playing floor general for UNC over the past two years, Marshall has developed an excellent skill set for an NBA point guard.
Marshall has great quickness and ball-handling, and does a phenomenal job of finding open teammates in the half-court and in transition. If he can continue to develop his jump shot, Marshall would be an excellent addition to any team without a premier point guard.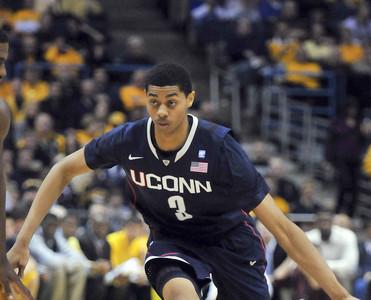 School: Connecticut
Age: 19
Vitals: 6'5", 180 pounds
2011-2012 Statistics (per game): 17.7 points, 4.9 rebounds, 1.7 assists
Lamb is one of the purest shooters in the draft.
He struggles to create his own shot and to get open looks when he is the number one option, however, and shot the ball much better when he shared a backcourt with Kemba Walker. Lamb shot only 33.6 percent from three last year, compared to 36.8 the year before.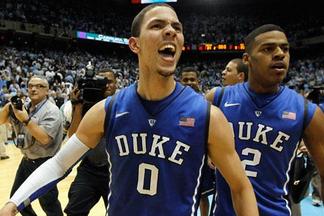 School: Duke
Age: 19
Vitals: 6'4", 200 pounds
2011-2012 Statistics (per game): 15.4 points, 3.4 rebounds, 2.1 assists
Rivers is a combo-guard who has great ball-handling and quickness, which helps him drive to the basket and create his own jump shot. He also finishes very well around the rim, using a variety of moves to draw contact and finish at the basket.
Rivers struggled with his outside shot to some extent, and often settled for tough outside shots instead of passing. If Rivers can develop physically and learn how to work within an offense, he could be a dangerous offensive weapon in the NBA.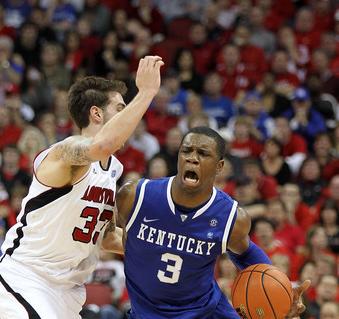 School: Kentucky
Age: 20
Vitals: 6'9", 252 pounds
2011-2012 Statistics (per game): 12.5 points, 7.0 rebounds, 1.3 assists
Jones came to Kentucky as a projected top-five pick, but his inconsistent production in his two seasons has left some doubts about his game.
Jones plays small forward, but his size, strength and athleticism allow him to defend almost any position on the floor. He is similar to a Lamar Odom in that he can step out and hit the three (32.7 percent from beyond the arc last season) and bang inside for easy buckets (50.0 percent from the field last season).
Like Odom, however, Jones can disappear from games and become a non-factor despite his talent.
Jones has a lot of upside and could become a star at the next level if he can assert himself and be aggressive on both ends of the floor.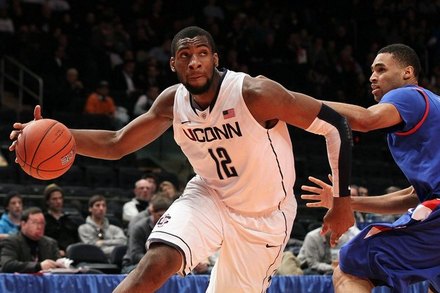 School: Connecticut
Age: 18
Vitals: 6'10", 270 pounds
2011-2012 Statistics (per game): 10.2 points, 7.7 rebounds, 0.5 assists
Drummond is a tremendously athletic center who needs more time to develop as a big man.
He is an excellent rim defender, blocking 2.7 shots per game last season, and he should make an immediate impact on defense for whichever team drafts him.
His offense is raw, however, and he relied on his athleticism and height to score most of his points in college. He does have nice hands and a decent touch from around the rim. If he can work on his post moves, Drummond could be a beast on the block in the NBA.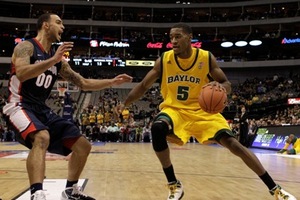 School: Baylor
Age: 20
Vitals: 6'11", 235 pounds
2011-2012 Statistics (per game): 14.0 points, 7.7 rebounds, 1.3 assists
Perry Jones is one of the most vexing players in this year's draft. At times he looks unstoppable, like during his 31-point performance against Kansas State, where he made 11-of-14 shots and grabbed 11 rebounds.
Because of his tendency to play on the wing instead of inside, though, he can disappear from games if he is not shooting well. He needs to develop more of an in-between game to be effective at the next level, unless his three-point shooting (30.3 percent last year) really takes off.
He is long and does good things defensively, but Jones's stock will depend on whether teams think he can produce consistent offense. He has a high upside, but may end up slipping out of the top 10.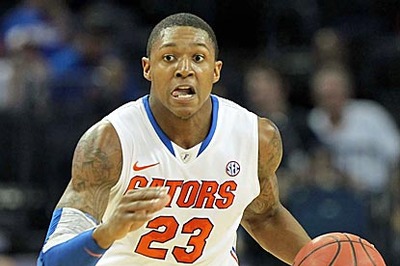 School: Florida
Age: 18
Vitals: 6'3", 207 pounds
2011-2012 Statistics (per game): 14.6 points, 6.7 rebounds, 2.2 assists
Beal is the most complete shooting guard in this draft. At only 18 years old, Beal already has an excellent outside shot (great form, very repeatable), quick moves to the basket and the ability to finish at the rim.
Beal plays much bigger and longer than his 6'3" frame would indicate, but draws comparisons to Hornets guard Eric Gordon because of his height. Beal is a much more natural 2-guard than Gordon, and should continue to perfect his skills as a scorer in the NBA as a top-five pick.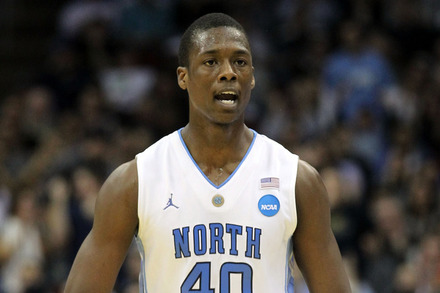 School: North Carolina
Age: 19
Vitals: 6'8", 215 pounds
2011-2012 Statistics (per game): 17.1 points, 5.2 rebounds, 1.1 assists
Barnes is another player who has not lived up to his potential yet, but he can score with volume and has skills that translate very well to the next level.
Barnes uses his size and athleticism to get open and consistently hit shots from mid-range. He can do this with his back to the basket and fading away, or from the wing with one or two dribbles and a pull-up jumper. He also shoots well from beyond the arc (35.8 percent last year), especially in catch-and-shoot situations.
He also defends the wing positions very well and uses his length to disrupt opposing offenses.
Barnes could use some work getting to, and finishing at, the basket. Improved strength and ball-handling would add another dimension to his game and really unleash his offensive potential.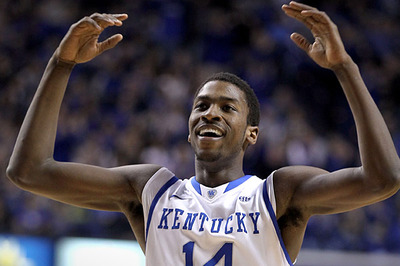 School: Kentucky
Age: 18
Vitals: 6'7", 232 pounds
2011-2012 Statistics (per game): 11.9 points, 7.4 rebounds, 1.9 assists
Kidd-Gilchrist is another wing player with a great skill set for his age.
He is a tremendously gifted athlete who does everything on defense—defending the wing, and helping off the ball for steals, blocks and rebounds.
Offensively, he could use some work on his jump shot, but he uses his quickness and athleticism to get to the rim and finish with contact. He is also a monster on the offensive glass, which became evident to Louisville during the regular season, when he unleashed a highlight reel of putbacks and tip-slams against Rick Pitino's squad.
What coaches really love about Kidd-Gilchrist is his work ethic and constant motor. At just 18 years old, he could develop into an all-around wing player with elite athleticism.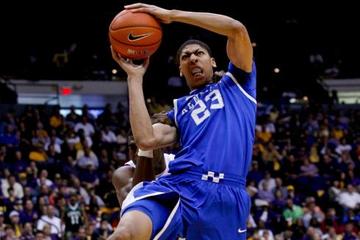 School: Kentucky
Age: 19
Vitals: 6'10", 220 pounds
2011-2012 Statistics (per game): 14.2 points, 10.4 rebounds, 1.3 assists
Add an absurd 4.7 blocks per game, and you have the best player in this year's draft.
Davis is a guard who underwent a late growth spurt, and now happens to be 6'10", and very intimidating (just check out his brow).
He can step back and hit a mid-range shot with good form, and finishes around the rim with amazing touch and athleticism. He is tenacious on the offensive boards and is an excellent passer at the top of the key or down low.
Davis's real impact will be felt on defense. He can defend the post and move outside to cover big men with range, and he will instantly be one of the best shot-blockers in the NBA.
His length and athleticism are a coach's dream, and he will only get better as he develops physically and mentally.