Miami Dolphins Draft Cheat Sheet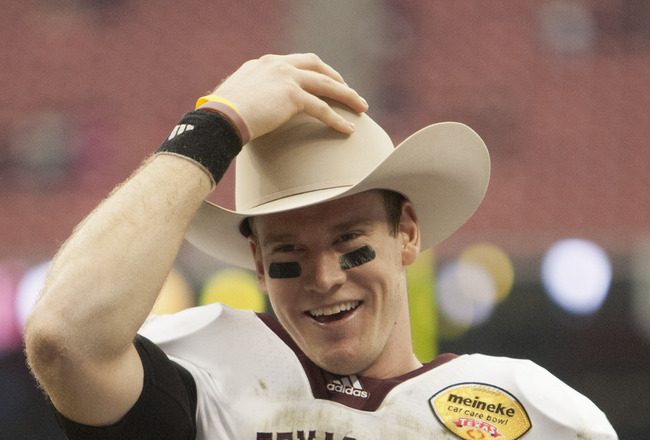 Bob Levey/Getty Images
Many analysts are predicting that the Dolphins will take Ryan Tannehill with their number 8 selection. Some even have the team trading up for him. I'm not sold on the first idea, and I definitely don't like the second. If you are going to trade up, there's other players I like better. Next year's draft could very well have a quarterback friendly vibe to it, and Matt Moore and David Garrard both have upside [Moore 6&3 record in his last nine and Garrard 28 TD's in 2010].
The other factor to consider is a highly touted player slipping through the cracks. It's highly unlikely in some of these names, and yet these type of things do happen. Here is my top list of players not named Luck or RG3 [in descending order, my first choice is listed first]. These players may not float down to the number 8 pick, but if they do, Miami needs to be ready.
Trent Richardson, RB, Alabama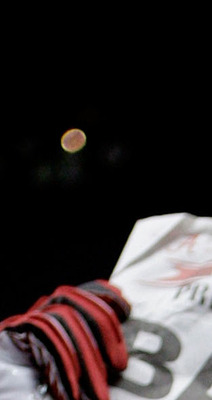 Andy Lyons/Getty Images
Here is my No. 1 choice.
No, Trent Richardson is not a logical choice.
The Dolphins have other needs, and the RB position is stacked.
Let logic be damned! I just see a scarier, better offense with this player on our team.
Coach Joe Philbin has said he will move Reggie Bush around a lot this year, and even have him line up at WR. Why not have him play WR often! How does that picture look to you?
Morris Claiborne, CB, LSU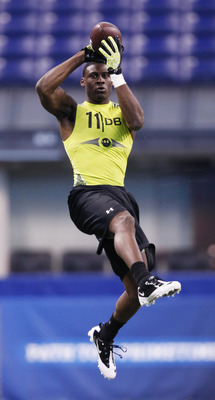 Joe Robbins/Getty Images
It doesn't take a high test score to see that Claiborne would be an immediate impact player and upgrade over someone in the Dolphins secondary.
I'll let the reader comments tell me where he would start and who would be moved to what position?
With Vontae Davis, Sean Smith, Richard Marshall and a cast of young players with an upside, this could turn into the best secondary in the league.
Matt Kalil, OT, USC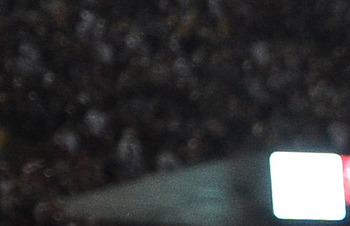 Harry How/Getty Images
In case you hadn't noticed it, I am placing the highest of priority on talent over team needs.
Of course, the Dolphins need to stabilize their line.
Can they do it with another All-Pro blindside pass protector?
How would they shuffle the line in this case? Kalil is too talented to pass up.
Justin Blackmon, WR, Oklahoma State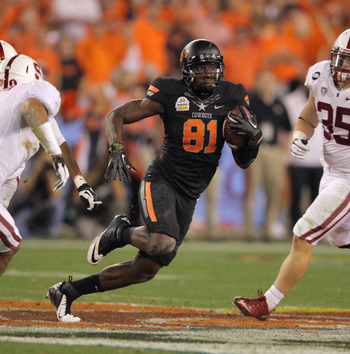 Doug Pensinger/Getty Images
In many scenarios, Blackmon is an easy choice.
An immediate "No. 1 WR" type.
Fletcher Cox, DT, Mississippi State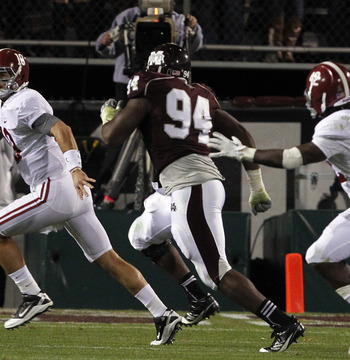 Butch Dill/Getty Images
An immediate impact player who seems to fit the bill of someone who can line up in different formations at DT or DE in a 3-4 or a 4-3.
David DeCastro, OG, Stanford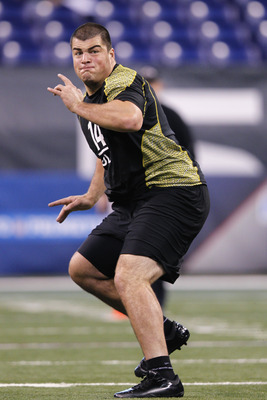 Joe Robbins/Getty Images
Truth be told, if my No. 1-No. 5 choices are all off the board, I don't really have a definitive choice at No. 6.
DeCastro is a heck of a player and a natural on the right side, where Miami needs to solidify, but there are any number of good players at this point (Quinton Coples, Melvin Ingram, Riley Reiff).
Perhaps this means trading down would be a nice option, especially if they are truly interested in Ryan Tannehill.
I prefer Tannehill be targeted later in the draft, but if the Dolphins opt to gamble on him because of his positional priority, then so be it. I'll keep my fingers crossed!
Melvin Ingram, DE, South Carolina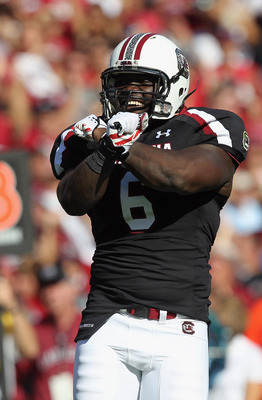 Streeter Lecka/Getty Images
Ingram is another player who can be moved around a lot and is obviously good for Miami's hybrid defense.
Keep Reading

Miami Dolphins: Like this team?