A Hostile Miami Heat Fan's 6-Part Guide to Dealing with Criticism
Mike Ehrmann/Getty Images

As the Miami Heat barrel their way towards the only thing that matters—the playoffs, or more specifically that annoying formality before the ring presentation—we Heat fans could not possibly have more to rejoice about—except maybe when they make it official.
There is, however, something seriously afoot in LeWadia... people still think they're doing something wrong! For reasons that go beyond the limits of rational human thought, many people (writers included!) still haven't figured out that rooting against Miami—nay, speaking a single critical word about everybody's favourite opportunists—is an activity reserved for the irretrievably insane.
People who disagree with you on the unimpeachable awesomeness that is LeBron are little more than psychologically repulsive gnats that cannot be allowed to speak ill of him and leave with their intelligence, values or (preferably) their masculinity untarnished.
While some of us may be charitable enough to humour these "people" with an actual discussion, the following guide is for those of us who justifiably don't have the patience to match wits with our haters—but who make up for it with misplaced aggression.
Begin Slideshow

»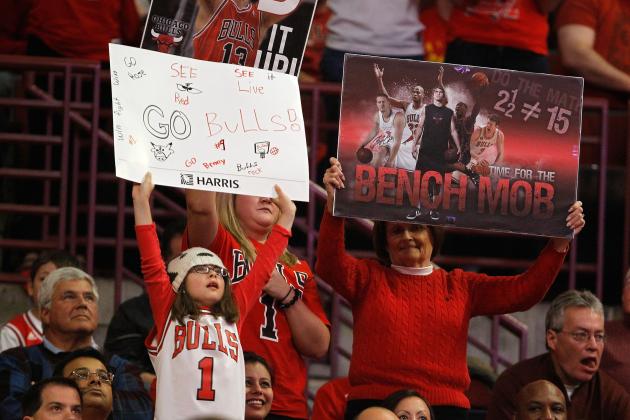 Gregory Shamus/Getty Images
"Of course you're mad, granny."
Lesson No. 1: everybody who watches the NBA has a favourite club. There is no way a person can be emotionally invested in anything besides the yearly fate of individual teams.
Some people claim non-partisanship and profess to simply love the essence of the game. These people are liars struggling to provide a safe, vague excuse for being mad enough not to like your team. Next thing you know, they'll be quoting the ghost of NBA past...
Rest assured, everyone who says they care about the state of the NBA, about fairness, about the bad example the Heat are setting, is a less-than-nothing whom you should berate and insult with reckless abandon.
The only way a sane person could have anything bad to say about your team is if they're rooting for someone who's on the wrong end of your master plan (i.e. Chicago, Boston, Cleveland, etc.) Assuming this every time will spare you the agony of arguing with them logically; they're just mad that LeBron beat/ditched/spurned them.
When in doubt, call them a Bulls fan.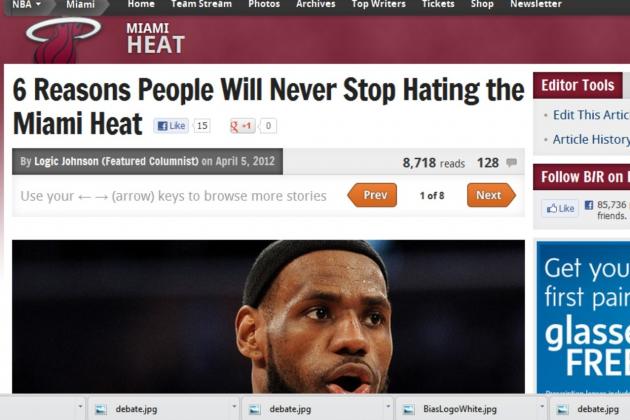 "When I read the title, I expected some empirical data, you tool."
What better way to assassinate a dissenting writer's cred—thereby helping your own case—than to suggest they're committing the cardinal sin of journalism: being biased. What could be less credible than someone who passes opinion off as fact?
Of course, there is the issue of editorial pieces, which are by definition written from the writer's own prerogative. Rest assured, as a belligerent Heat fan, it's not enough that an article titled "Why People Will Never Stop Hating the Heat" will instantly be recognized as an opinion piece by any reader with basic observation skills.
The answer is to call bias in an attempt to trick the other readers into thinking an editorial is actually an attempt at straight reporting. With any luck, some people will let their reasoning centers down long enough to believe you, and will subsequently dismiss the writer's every word as bad journalism, even if journalism was never the aim to begin with.
Once again, do this and you will be spared the indignity of arguing the actual merits of the writer's opinion.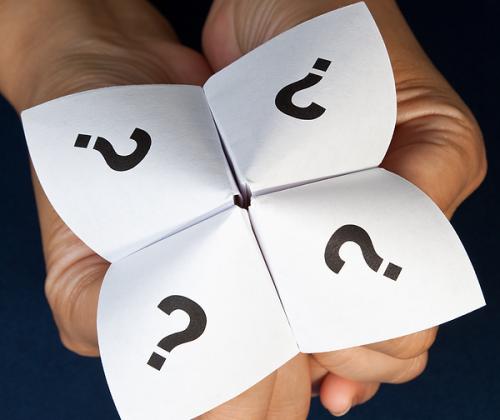 Step 1: ignore the subject... Step 2: pick one...
As a LeBron James fan in particular, you can rest assured that you'll always have a few bulletproof arguments to use against people who question his character:
-He had the right to go where he wanted.
-He wasn't going anywhere in Cleveland.
-It was just a TV special, and it raised money for charity.
-He's not a war criminal.
Whenever possible, these go-to defensive arguments should be zealously deployed—and this is key—regardless of the original point being made. Cogency must never stand in the way of denial.
There is no need to tailor a relevant reply with the aforementioned impenetrable wall of reasoning to shield you. He doesn't respect the game? It was just a TV special.... He quits when times get tough? Money for charity, moron... you can't deny that, can you? Shut up then...etc.
Also important is the need to simulate the coyness of a 3-year-old when people question his personality... People will say his attitude is "me first" or that he looks down on others... you can simply reply that he never said that, and throw in a "good luck proving it" for good measure.
Essentially, you must do everything in your power to obscure the fact that most people are capable of reading non-verbal cues, and are not all complete imbeciles when it comes to character judgment.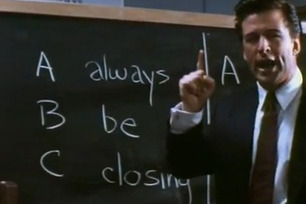 Always. Be. Closing.
Defending your team should be done with a whiff of finality in your every word, to make the exchange as brief—and as unsavoury for the other party—as possible. A summary indictment is best served piping hot: get in, attack their intelligence, get out. Do not lower yourself to conversation.
The last thing you want developing is a debate. This is because unfortunately, casually (and rightfully) dismissing the many brainless haters out there does nothing to prepare you for the one-in-a-million chance that you'll encounter someone with an actual nuanced opinion.
No good can come of a debate: your point (that the Heat are perfect and irreproachable) is best left assumed, and any disagreement with this bears the burden of providing sound arguments. This cannot begin to happen if you stubbornly squash any attempts at dialogue from the get-go.
And remember, when in doubt, flame on. Keep in mind that the louder and more capital-laden your insults, the more true they become. Just remember that nothing can possibly be gained by dignifying a hater with a logical response.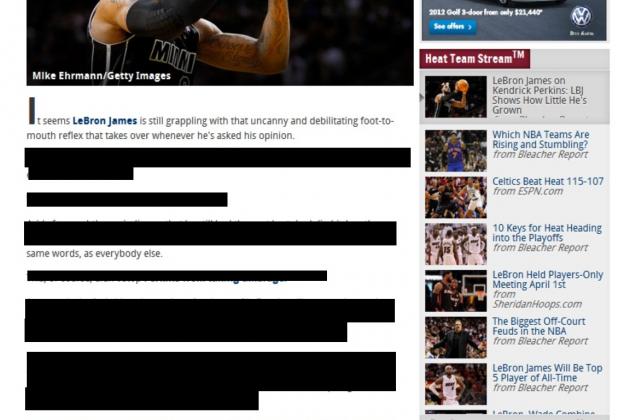 "How the hell can you explain that opening line?!"
A popular way to take credibility away from a writer is to hit the comment section, question the validity of their points and then dare them to provide sound reasoning.
For whoever comes across your comment, the implication would be that the writer just writes things without a single argument, and furthermore that they'll be utterly paralysed by your challenge.
A key strategy is to only read two lines into each paragraph or slide, and move on. This allows you to get the gist of the other person's point—so you can know exactly what you're defecating on—while sparing you from running into any supporting arguments that might compromise your position of intellectual authority.
Essentially, the aim is to pick and choose those words you disagree with—preferably out of context—and ignore the ones that you have no argument for... this way, you can rip into anyone who doesn't share your opinion, with none of the hassle of dealing with valid rebuttals.
An integral part of this approach is confidence that the writer will fail to reply, or is incapable of copying and pasting from their own article...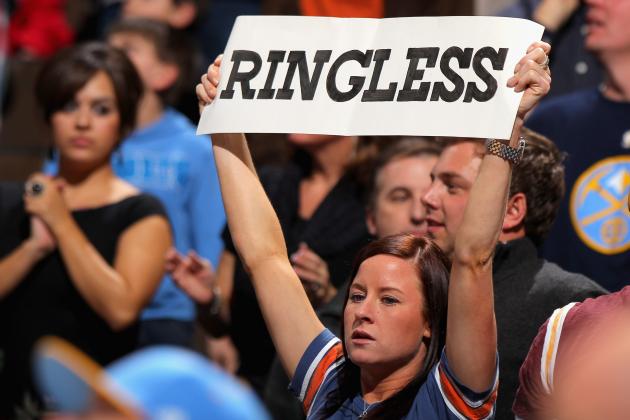 Doug Pensinger/Getty Images

You're no doubt wondering who could possibly say something negative about people they never met—let alone people as awesome as our guys.
A terrible, terrible person, that's who...someone who probably puts razor blades in candy and runs handicapped buses off the road. At the very least, someone with a compulsive, unmotivated need to spread ill will towards those less miserable. What other explanation is there?
There are no higher values at play here; Heat critics are just naturally malicious, intellectually stillborn people who hate the more successful by default. Remember: haters gonna hate (grammar check not included.) Conversely, no man, woman or child with an IQ above 80 should scientifically be capable of withholding praise from this team.
All this talk of heroics and the call of greatness is just romanticized fluff. Havlicek stole the ball. Get over it. All those things people said about those old guys: how they rose to the occasion, all those "inspiring" stories and "legendary" moments...don't make us laugh. That stuff is just a marketing device for Gatorade and Jordan DVDs.
It's now being re-purposed as an elaborate sham so the haters have something to say about our beloved Heat and their ingenious plan. There are no heroes, there are no competitive values, and there is no honour in the journey. The haters made all that up so they can explain staying on the Heat's case...which, of course, they do for absolutely no reason other than they are sub-human bile machines.
This concludes our guide. Now get out there and dodge some issues!