NHL Stanley Cup Playoffs 2012: Rookies Who Will Make a Difference in Playoffs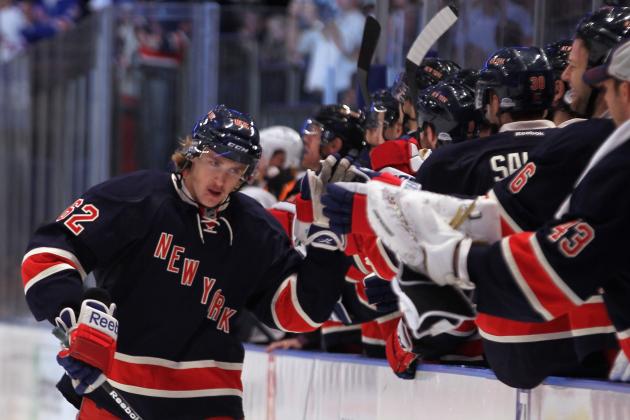 Bruce Bennett/Getty Images

With the 2012 NHL Stanley Cup Playoffs set to get underway on Wednesday, the time to look at this year's potential difference makers is here.
This season, multiple teams, particularly in the Eastern Conference, have benefited from significant contributions by rookies.
Let's take a look at some first-year players who should play major roles in the success of their teams in the playoffs.
Begin Slideshow

»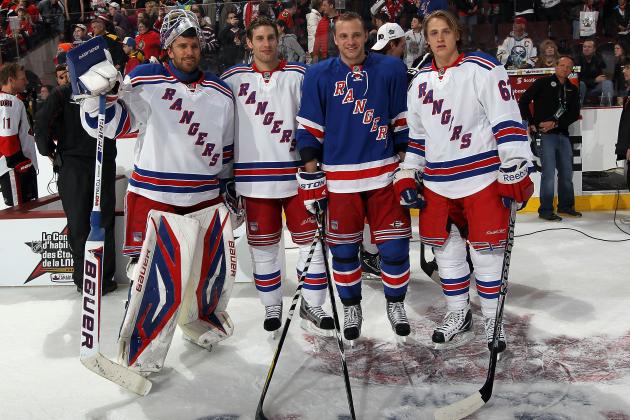 Bruce Bennett/Getty Images

This was no accident that the 23-year-old rookie is standing next to fellow Rangers 2012 All-Stars Henrik Lundqvist, Dan Girardi and Marian Gaborik.
After 64 games played this season, Hagelin ranks first among NHL rookies in plus-minus with a plus-21. His line of Brad Richards and Marian Gaborik makes it difficult for teams to control the puck in the offensive zone while they're on the ice.
Hagelin also ranks fourth among rookies in assists with 24 and provides the Rangers with another swift forward.
Look for Hagelin's speed and chemistry with line-mates Brad Richards and Marian Gaborik to produce double-digit point totals in a deep playoff run.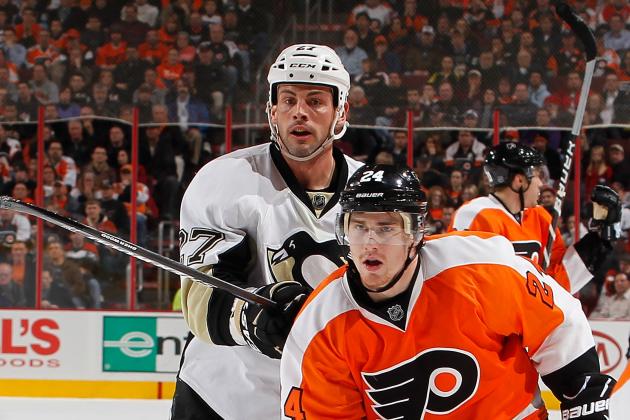 Paul Bereswill/Getty Images

Matt Read has been a surprising spark of offense for the Flyers this season with 47 points.
Read leads all rookies this season with 24 goals to go along with his 23 assists, good enough for fifth among first-year players.
He only has one goal in his previous five games, but that goal proved to be the game winner against Buffalo in the final week of the season.
Look for the 25-year-old to continue to be a source of secondary scoring for the Flyers this postseason.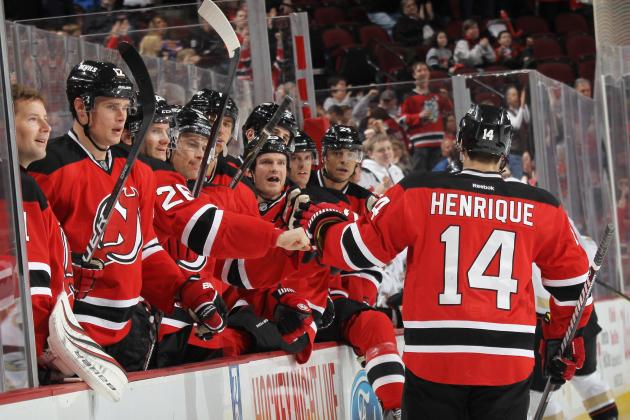 Bruce Bennett/Getty Images

Adam Henrique has established himself as one of the best rookies this year, if not the best.
Henrique finished the season leading all rookies with 35 assists. The center for the Devils also posted 16 goals for a solid 51-point season, third among rookies.
Henrique cannot be overlooked when discussing the Devils turn-around following the team's brutal start to the 2011-2012 campaign. He has provided the Devils with a consistent offensive output and solid play.
The Devils should be able to advance to the second round over the Panthers. If that happens, look for Henrique to pad his first playoff series statistics with five to seven assists.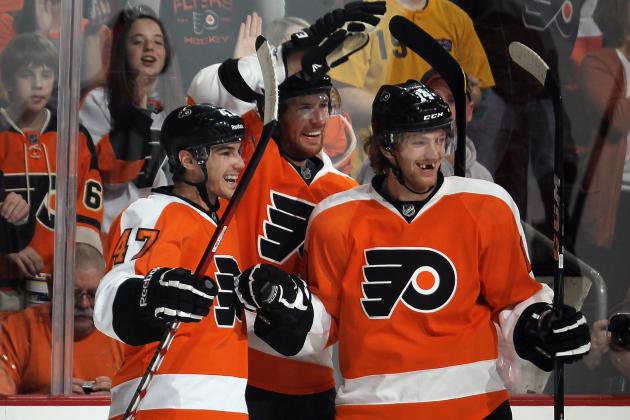 Bruce Bennett/Getty Images

We cannot discuss stand-out Flyers rookies who could make a playoff impact without mentioning Sean Couturier.
The center is averaging almost 17 minutes of ice-time this season in only his first year. He currently ranks third among rookies in plus-minus with a plus-18 on the season.
The Flyers need all the offensive help they can get with improved but still inconsistent goaltending of late and a sore Danny Briere.
Couturier's 27 points (13 goals, 14 assists) will help spark the offense and his line will be relied on for solid two-way play.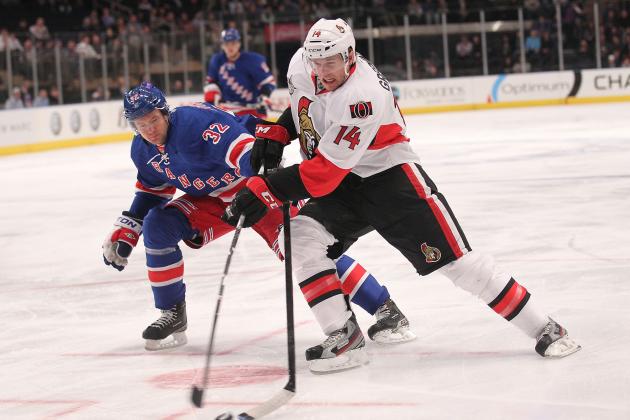 Nick Laham/Getty Images

In what should be an unexpectedly close playoff series, Ottawa Senators rookie Colin Greening's name could be heard by Rangers fans multiple times.
Greening had 37 points for the Senators this season (17 goals, 20 assists) in his first full year in the league.
Greening was seventh in points on the team this season, tied with veteran Sergei Gonchar.
The winger takes a lot of shots (184 this season) and is a physical player who could be influential in the series.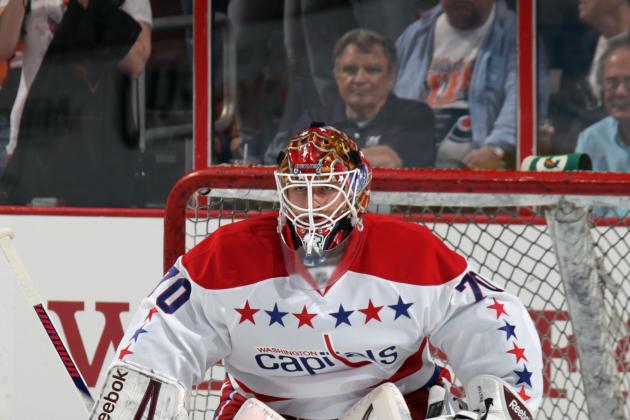 Bruce Bennett/Getty Images

Braden Holtby was unexpectedly thrust into the starting lineup with injuries to Tomas Vokoun and Michael Neuvirth.
Holtby has only played in seven games this season, but has posted an impressive 4-2 record with one shutout and a .922 save percentage.
In the final game of the season, Holtby beat the New York Rangers after giving up only one goal on 36 shots faced.
Holtby is young and still unproven, but the Capitals are going to need him to live up to his potential if they want to go anywhere beyond the first round in the playoffs.