10 Biggest NFL Draft Mistakes in Denver Broncos History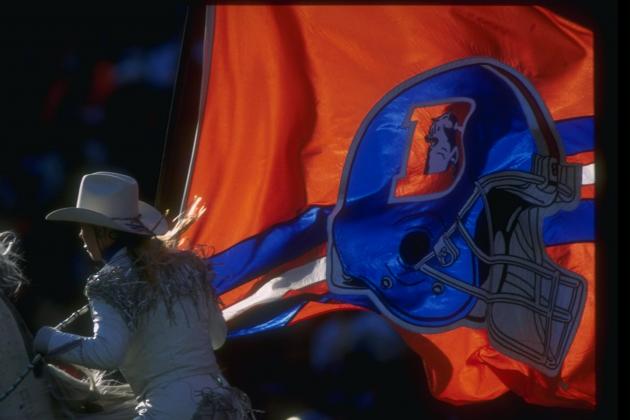 Brian Bahr/Getty Images

The Denver Broncos draft history reads somewhat like a reality dating show: a bunch of one- to two-year relationships that don't pan out.
There have been so many poor decisions and mishandled draft picks throughout the decades that it was actually tough to narrow this list down to 10. Denver has drafted their share of studs over the years as well, but this article's focus is elsewhere.
Here's a look at the 10 biggest mistakes made by the Broncos on draft day.
Begin Slideshow

»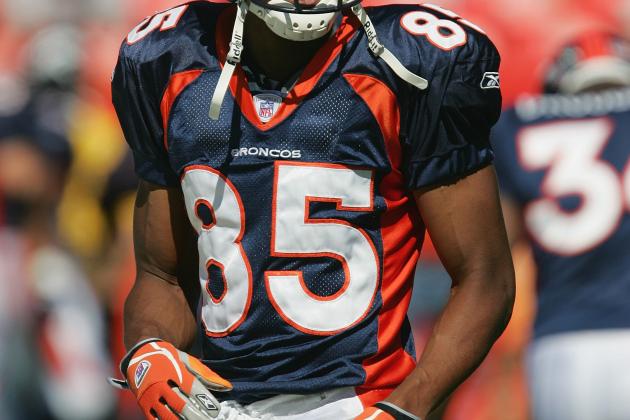 Ronald Martinez/Getty Images

Ashley Lelie was the 19th player drafted overall in 2002.
After a couple mediocre seasons and not living up to Lelie's potential, Mike Shanahan traded for Javon Walker during the 2006 draft. He wasn't thrilled with this move, skipped training camp and demanded a trade.
He went to the Falcons in a three-way deal and bounced around the league before eventually being cut by the Chiefs prior to the 2009 season.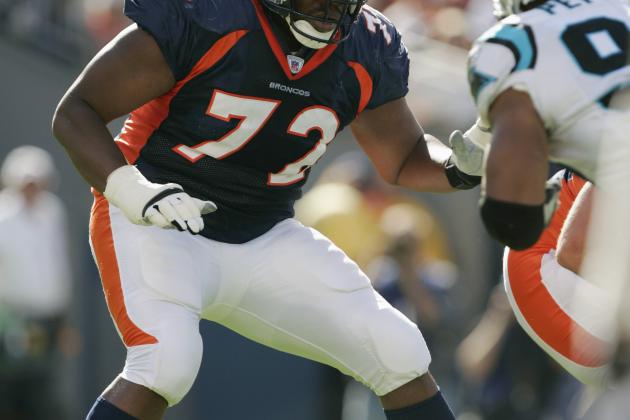 Brian Bahr/Getty Images

George Foster had a solid career at the University of Georgia and was drafted as a left tackle with the 20th overall pick in the 2003 draft.
Foster proved to be slow and soft and didn't see the field his rookie season. He was moved to right tackle and played for the next three seasons, but was benched by Mike Shanahan towards the end of the 2006 season.
Foster was sent packing to the Lions in March of 2007, in exchange for Dre Bly with teammate Tatum Bell and a future draft pick.
This is an all-too-familiar story: A first-round pick that only lasted a handful of seasons before flaming out left Denver with another hole to fill in the offseason.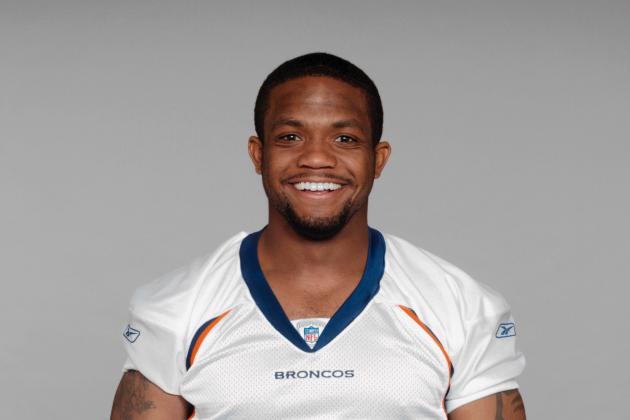 NFL Photos/Getty Images /Getty Images

Maurice Clarett is the only guy on this list not drafted in the first round. However, he is still worthy for being just a horrendous pick.
Everyone knows his story: an integral part of Ohio State's national championship season who had multiple character and off-field issues. He was suspended for the entire 2003 season and then forced to miss the 2004 season as well due to eligibility issues.
He entered the 2005 draft basically hoping for any shot at all. The Broncos shocked the world by selecting him in the third round at pick 101 overall. He had a horrible training camp and was released by Denver in August of 2005, without playing a single game.
No other team was willing to take a chance on Clarett and he found himself out of football. Several arrests followed and, sadly, so did some strange behavior.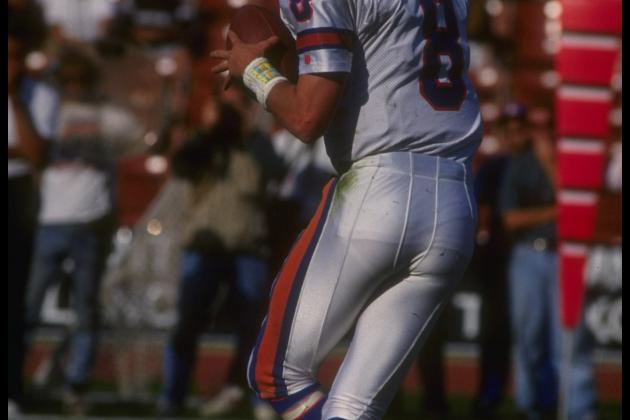 Ken Levine/Getty Images

Dan Reeves decided that Tommy Maddox was to be the successor to John Elway and drafted the young sophomore out of UCLA in the first round at pick No. 25.
Maddox started in four games for Denver in 1992 and lacked in production, throwing only five touchdowns with nine interceptions. It was time for Pat Bowlen to make a decision; he stuck with Elway and fired Dan Reeves after the 1992 season.
Maddox was eventually traded to the Rams in August 1994, ending the Tebow-like media circus in Denver. It proved to be a great move by Bowlen, as Elway and the Broncos went on to win two Super Bowls, the last one in a victory over Dan Reeves and the Falcons in Super Bowl XXXIII.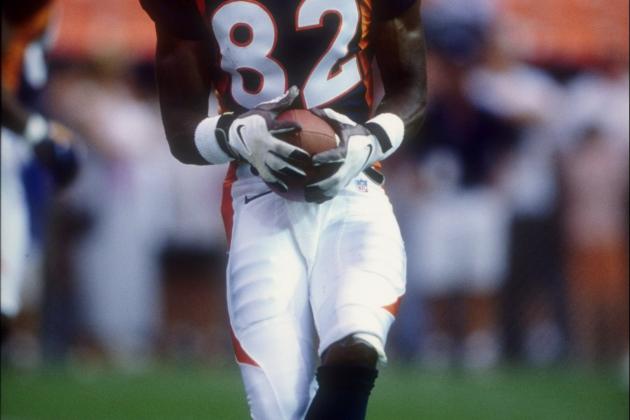 Brian Bahr/Getty Images

The Broncos had just won the Super Bowl when they drafted Marcus Nash, a wide receiver from Tennessee, in the first round.
Maybe they assumed Nash would have the same production with Elway has he had with Peyton Manning at Tennessee. We all know what happens when one assumes, right?
As a rookie, Nash had four catches for 76 yards on the season. The next year (1999), after a mere two games, Nash was traded to the Miami Dolphins for running back John Avery, who was drafted in the first round the year before along with Nash.
Avery was cut during the very next training camp, basically negating any value from 1998's first-round pick.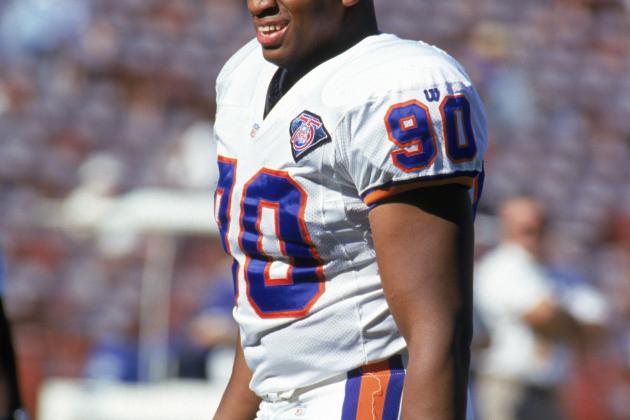 George Rose/Getty Images

Dan Williams wasn't entirely a bust in the NFL, just while he wore a Broncos jersey.
Denver swapped first-round picks and gave up a third-rounder to draft Williams as the 11th player taken overall in the 1993 draft. He had three mediocre seasons with the Broncos as defensive end, playing in 39 games with just four sacks.
Williams was let go after the 1996 season and signed with the division rival Kansas City Chiefs. Probably not exactly the way the team envisioned it going for their 11th overall pick.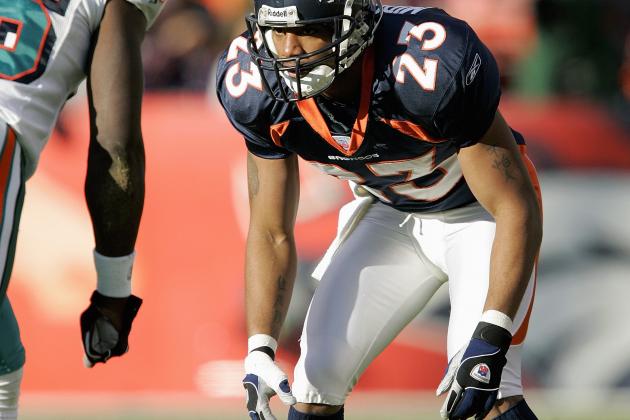 Brian Bahr/Getty Images

Willie Middlebrooks was hurt most of his senior year and was a big gamble when drafted by Mike Shanahan in the first round at pick No. 24 in 2001.
With gamble comes huge risk; sadly for the Broncos, this one didn't pay off. He was used mostly for special teams and after the 2004 season was traded to the 49ers.
After playing in only five games for a horrendous 49er team, Middlebrooks was released. Denver gave him another shot and re-signed him to the roster in 2006, but it just didn't pan out.
Middlebrooks is another in a long list of first-round picks wasted by the Broncos' poor decision making.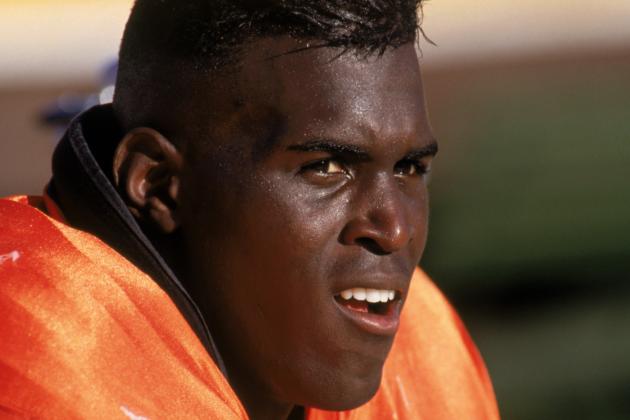 George Rose/Getty Images

Mike Croel was the highest-drafted Denver Bronco at pick No. 4 overall in 1991 until the recent selection of Von Miller as the second pick in 2011.
Croel had a productive rookie season, recording 10 sacks and receiving the honor of Defensive Rookie of the Year. That's where the positivity ends.
In his next three seasons with the Broncos, he only had 14 sacks and, like a few others on this list, lasted a total of four years with the squad and was eventually released.
While he was a huge draft bust for the Denver Broncos on the field, he did rock a sweet flat top.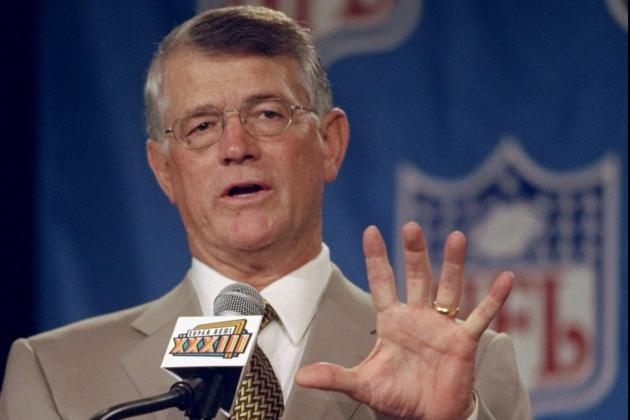 Tom Hauck/Getty Images

Before the 1988 draft, Dan Reeves didn't meet or even talk to Ted Gregory, yet he selected him in the first round as the 26th pick overall.
Maybe he should have taken a peek, since Gregory arrived in Denver much smaller than expected. He had knee issues from the start and was traded to the Saints during the preseason.
Gregory went on to play in only three games with New Orleans before his injury-riddled knee ended his short career.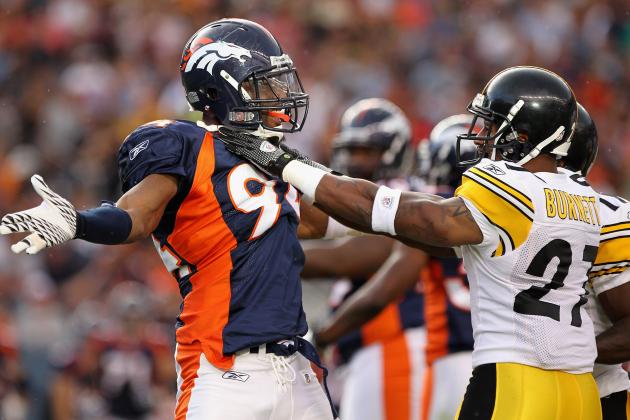 Doug Pensinger/Getty Images

Mike Shanahan had his share of poor drafts during his time with the Broncos, mainly on the defensive side of the football.
Jarvis Moss is the biggest draft mistake made during the Shanahan era or any Bronco era for that matter. Denver traded a third- and fifth-round pick to the Jaguars to move from spot 21 to 17, leaving them only four picks in the 2007 draft.
The Moss that was a defensive stud for Florida never showed up to play for the Broncos. In the four seasons with the team, he had just 23 tackles and only 3.5 sacks.
The Broncos gave up way too much for a guy that had such little impact on their defense.